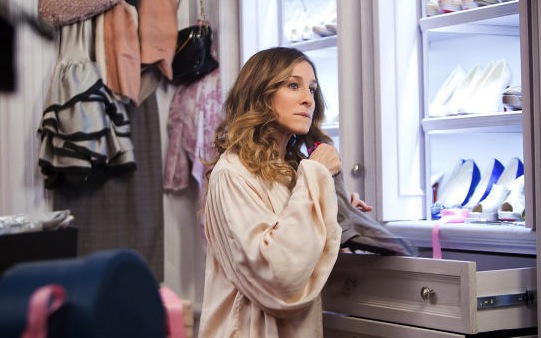 If I spent forty thousand dollars on shoes and have no place to live, I will literally be the old woman who lived in her shoes." ~ Carrie Bradshaw, Sex and the City
Updated January 21, 2017: Some of the shoe clubs mentioned in the original post published on Jan. 29, 2012 are no longer in business. Since this is one of our widely read articles, we've updated it.
It amazes me how many online membership and subscription based sites are popping up these days from shoes to handbags to jewelry. Most of these clubs will ask you a series of style questions so that they can select a grouping of styles that fit you the best. If you sign up to one of these shoe clubs, each month you'll receive an email reminding you to view your "closet" or "showroom" so that you don't miss out on a pair of new heels, flats, boots, etc. Because of my love affair for shoes and a "good deal" I've listed my top online shoe clubs and what they're all about.
SHOE DAZZLE
ShoeDazzle strives to delight, inspire and entertain women with monthly, personalized fashion recommendations selected by Hollywood stylists that are accessible and on trend for only $39.95. You can "skip" a month so you won't get billed but be sure to do it before you're billing date. I set my reminder on my calendar as a recurring month event.
By building an intimate, customized experience through creative innovation, social engagement and world-class service, they try to make women feel pampered and beautiful. Post your ShoeDazzle photos and hashtag #shoedazzlegirl to get featured on their site.
JUSTFAB
JustFab believes that every woman deserves to wear the same fashion-forward designs as the rich and famous regardless of her social status. That's why they've combined the luxury of an intimate, upscale boutique with the flair and sophistication of a celebrity stylist/personal shopper into one posh experience just for you.
As a member, JustFab Style Experts will review your individual style before making item recommendations. Their selections are based on your personal fashion preferences. If you don't shop or "Skip the Month" by the 5th of each month, your credit card will be charged $39.95 on the 6th for one member credit until you cancel. Your credit goes into your account to spend or save.
SOLE SOCIETY
Sole Society used to be a shoe club with a monthly fee but now it's an open online shopping site. They believe there is a better way to style: that you can have the look you want without overspending or sacrificing on quality. You can shop for your whole outfit for every occasion all in one place. Taking inspiration from the latest trends and timeless silhouettes, we design a fresh take on fashion's must-have looks and curate a wide assortment of our favorite brands. They are about empowering you to create a style that is solely your own—so every woman can look her best every day.
Defunct shoe clubs we originally included in this post were: Shoe Privee, eShoe Club and Shoe Mint.
Other Online Shoe sites we love: