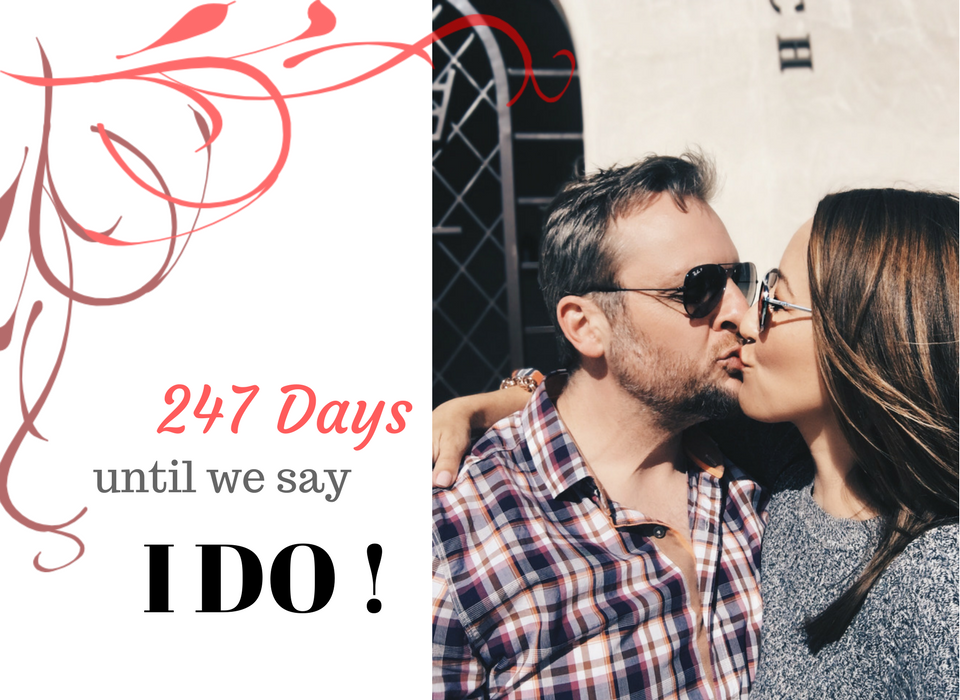 At this point in the typical wedding planning process I should be farther along than I am. Thank goodness for my WeddingWire checklist to remind me of the things I need to do. I literally wouldn't know what needs to be taken care of without my checklist. Because I don't have a budget for a wedding planner, having a WeddingWire account is the next best thing.
My fiancé and I have been busy with packing, moving and trying to work in between all of this. I haven't had a chance to concentrate on wedding planning. The venue and wedding dress are the first big items to check off in the beginning. I'm happy to say I have the dress! And now I can announce I have the venue. And guess what? It's our new home. We bought an estate that is ideal for our wedding. It's magical and perfect. Now I'm excited to really dive into my wedding planning.
I'm pinning inspiration (see HERE) for tablescapes, lighting, party favors, flowers, cakes and food. We still need to make a thorough list of who we're inviting. Ideally I'd like to keep it to 80 guests but a 100 guests is my max. Another great feature on WeddingWire is the guest list database. You can categorize by families which is something I hadn't thought of.
Below I'm showing you a screenshot of what my January checklist looks like. As you can see I still have quite a bit left and January is over tomorrow. I think most bride-to-be's would feel a sense of urgency to check off all these items in the month it specifies. From my party and event planning experience, I used to plan some huge events when I lived in Los Angeles, I'm here to share that you can relax.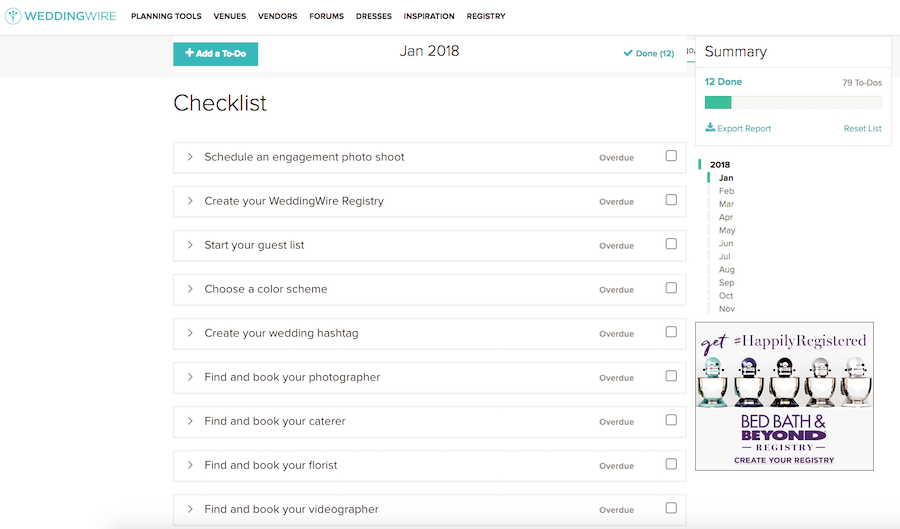 Following a checklist helps you visually stay on track but if you have to push a few tasks to the following month, then do so. I still have eight months to go until my wedding. Plenty of time to get things finalized.
Every month I'm posting one article here on my blog about my wedding plans, things I've learned, savvy tips, trends I'm spotting and more. You can get my blog posts directly to your inbox by subscribing below, that way you don't miss anything. Thanks for being a loyal reader and follow my weekly happenings over on Instagram @savvynista. XO, Maria
*This is a sponsored partnership with WeddingWire. All opinions expressed are of my own.