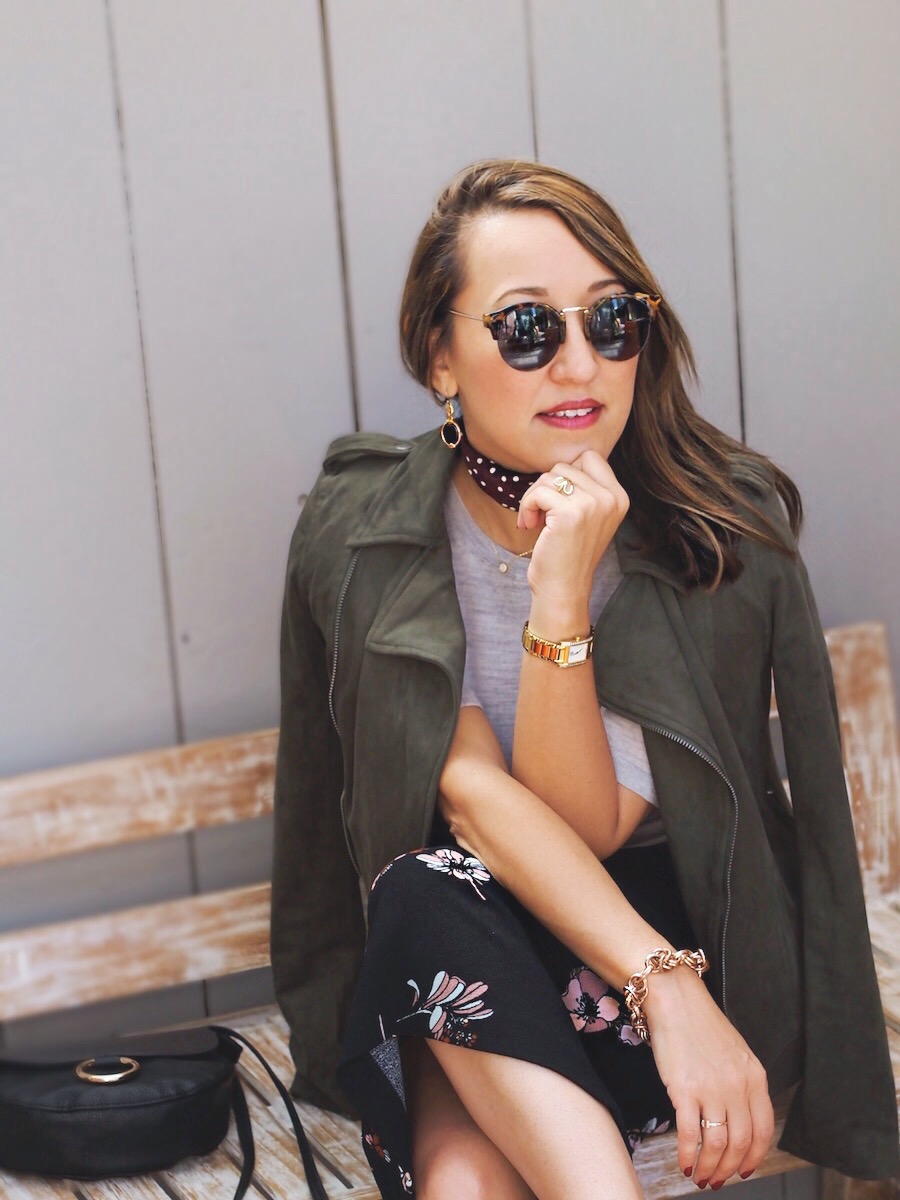 Hey gals … I'm so happy you found my blog. I'm Maria Von Losch, creator of Savvynista. When I started my blog January 2012, I intended it to be a place for women like myself to get savvy information regarding all things I found interesting. Little did I know that my Style Tips would be the main attraction.
Although I'm most passionate about sharing style and wardrobe tips and tricks, I also love sharing about cool things I discover, tips on blogging/social media, and how I overcome challenges in life, like why I Shopped My Closet for 365 Days. I strive to inspire and motivate my readers (that's you) to be the best at who you are and what you do in life. By nature I'm a person of service and my motivation for anything I do is the help others. Even if it's just making you smile or laugh when you're feeling blah.
I've had a flair for the arts since a child. My first love was drawing, then creative writing. Who would've thought that would lead to opening my own store at age 22, moving onto lifestyle PR, branding and creative content producing – to styling clients, magazine editorials, campaigns, and branded content.
2016 ended on a high note, as I finally became a published author of two books available on Amazon HERE. I'm very proud of both books,  they are different yet valuable. Please check them out. You can also spot me on the morning news in San Diego talking all things fashion and style.
I'm truly grateful that you continue to stop by, so please say hello in the comment section below, on Instagram @savvynista or email me directly. Don't forget to subscribe to my Savvy Insider newsletter where you'll receive exclusive member content.
How would I describe my personal style?
My style is timeless with a mix of trends. During the summer it shifts to an effortless SoCal vibe with a bit of boho chic. I like to style outfits that are attainable for women and give ideas on how to mix-n-match pieces in your closet.
More about me in no particular order…
I'm half Chinese and half Romanian, that makes me Romasian? My mom is Chinese and my dad's side of the family is Romanian but moved to Germany then to California. Allegedly my great grandfather (dad's side) was born in Transylvania, so I might be part vampire.
I eat way too many sugary sweets but manage to stay the same weight without much exercise, I know, don't hate. Again could be the vampire thing.
I'm a closeted techie, I love electronics, gadgets, figuring out computer settings and how to run my blog more efficiently on the tech side. My family always calls me for tech support. Don't get any ideas okay? Go to my 'Digital Savvy' category for tips.
While having a conversation, I will pick up on a word or phrase you say, then sing back a song that has that word or phrase in it. It's a weird talent I have. Maybe too many years of singing karaoke.
I recite lines to movies that mainly college boys enjoy watching, like pretty much anything with Will Ferrell.
If I wasn't doing what I do now, I'd be a comedic actress.
I prefer cats over dogs but I love all animals, maybe even more than people. At times, geez.
I've been married twice and going on my third one. I don't have any kids. I thought I would have at least one but no luck.
I like most types of cuisine but my faves are Mexican, Sushi and cake (LOL).
I love watching reality shows that you probably watch, like anything on Bravo & E!, The Bachelor, The Voice, Shark Tank … what else, what else…
My favorite things to wear are a matching PJ set, my vintage art deco sapphire and diamond engagement ring, Tiffany diamond double T ring, vintage Cartier panther with gemstones bangle, Hermés Birkin bag and open-toe flat leather sandals.
I have the most insane jewelry collection from real to costume.
I live in San Diego with my fiancé and cat Hurley (Hurlzer Burlzers) but still an LA girl at heart. Westside!!
For collaborations and other business inquiries, email: mgmt@savvynista.com
More info at mariavonlosch.com