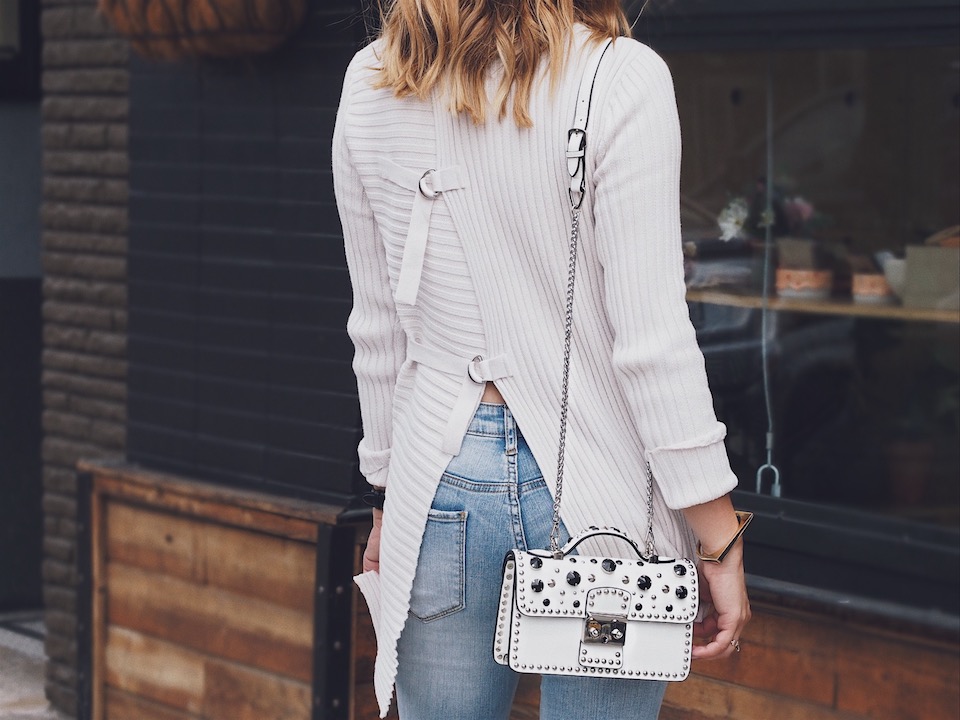 As a wardrobe stylist, when I'm pulling for magazine editorials, I look for accessories that are going to pop. Not just for photo purposes but also to help you visualize how you can style said item to your outfits. Studded accessories, especially studded bags are pieces you should have in your wardrobe.
This makes styling a plain white tee and jeans effortless by pairing something studded like a shoe, bag or jacket. When looking for studded accessories, make sure the metal is real and the item isn't too overkill with the studding. Chic and classic is key. Also look for quality materials like leather, suede, denim, etc. that way these items will last year-after-year.
Below I've rounded up my top picks of affordable studded bags and luxury ones. Let me know what bag is your favorite 🙂
Head over to my Instagram @savvynista and follow me there for my daily/weekly happenings that don't get posted here. XO, Maria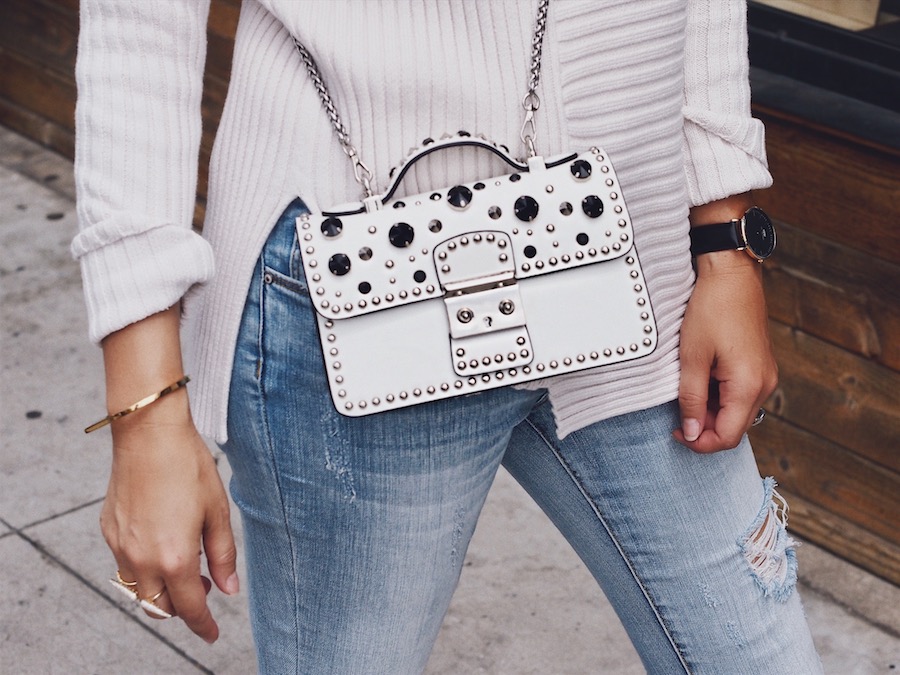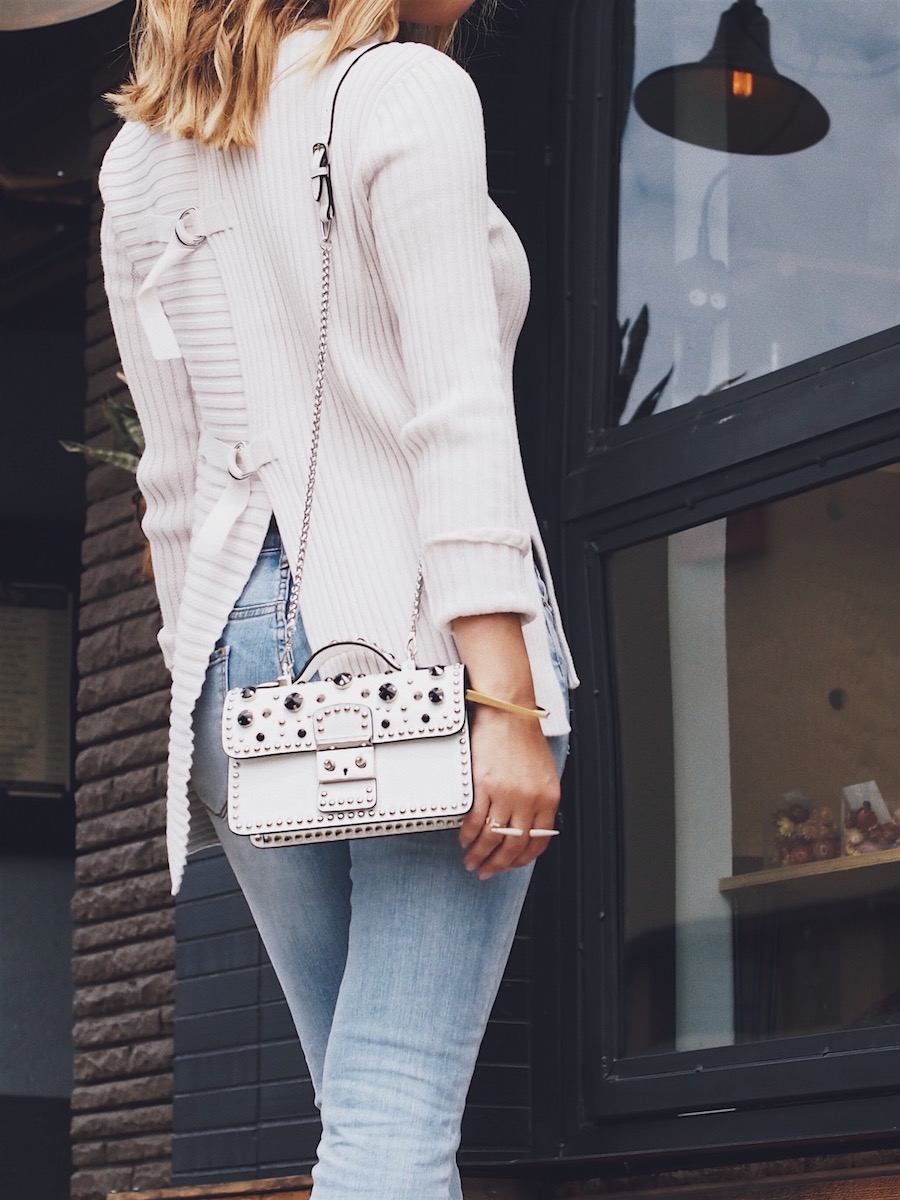 This studded bag by Lollo Vita is available in other colors HERE. Get $20 off your purchase with code SAVVYNISTA.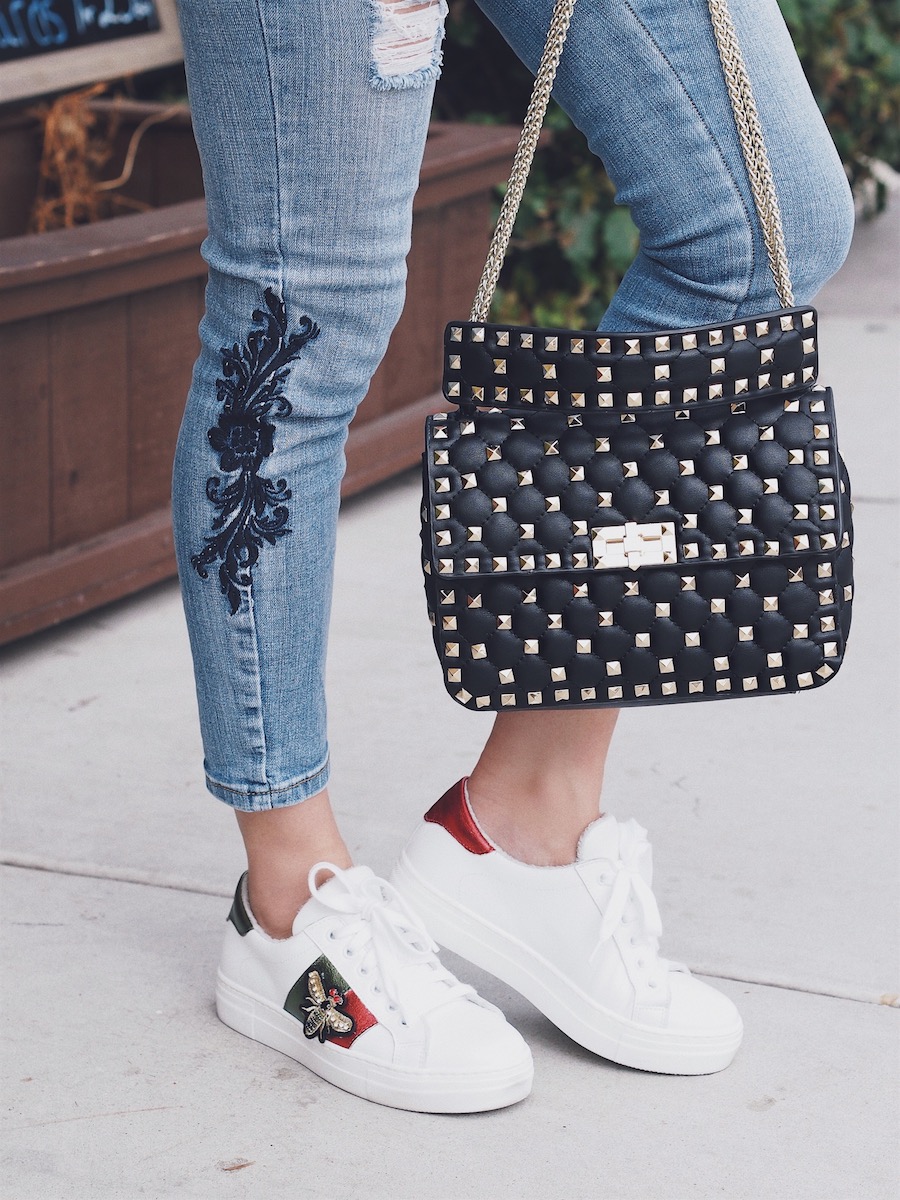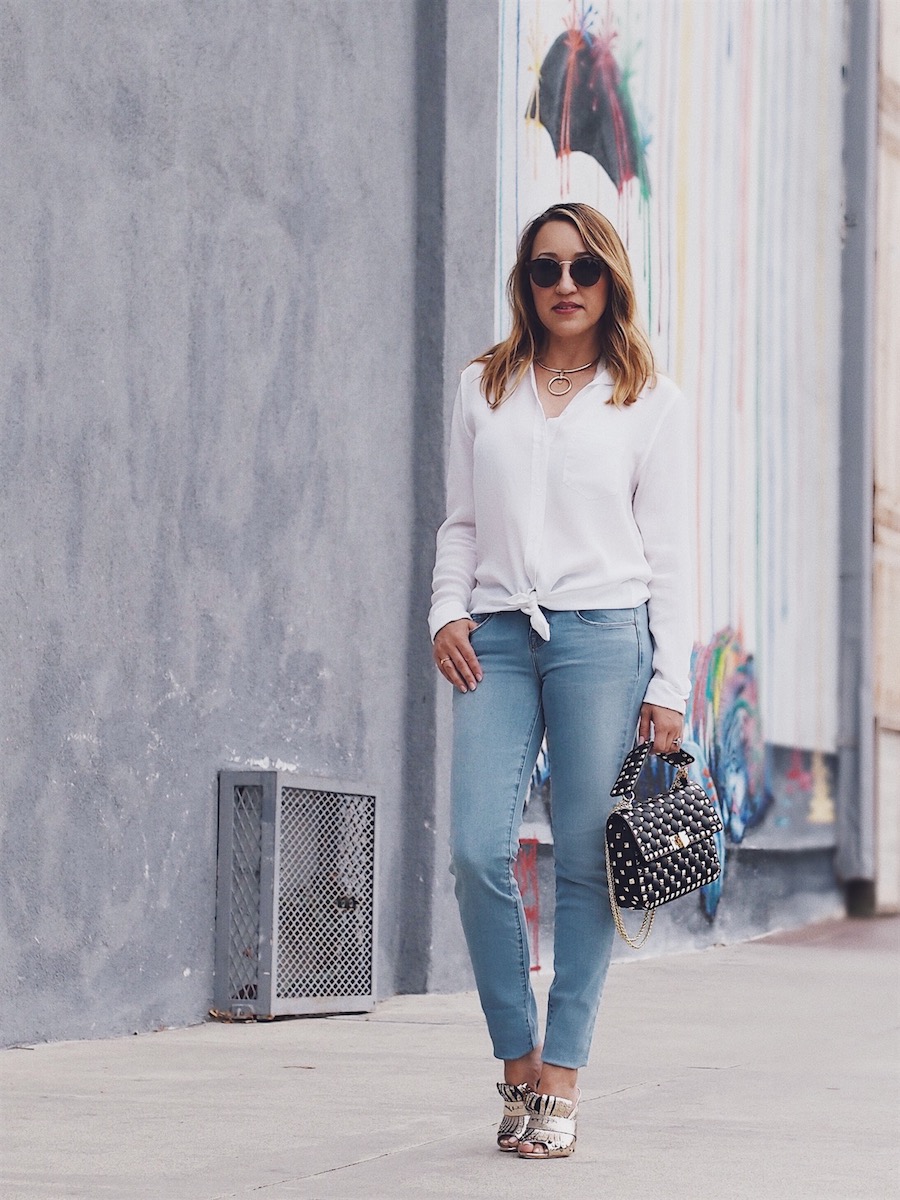 See how I styled this bag from The Shoebox for daytime and weekends HERE.  Although this bag is sold out, I've linked similar bags below. But if you find something cute on The Shoebox site, get 10% off your order using code SAVVYNISTA.
SAVVY FINDS
LUXE FINDS