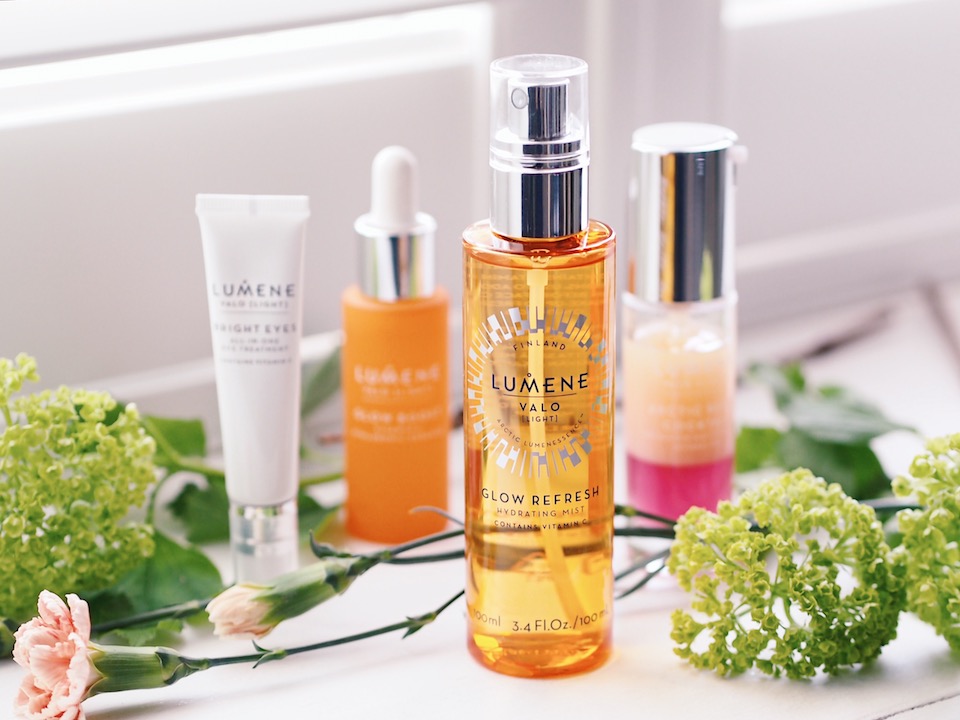 As the temps begin to change from a crisp chill to the sun's kiss of warmth, our skincare routine should reflect the seasonal change as well. I've rounded up my April beauty favorites in time for the shift in climate. Since I tend to lean on the dry side, I use products that are super hydrating. I also have issues with hyper-pigmentation and dark circles under my eyes, so products that contain brightening elements is a winner for me.
Skincare doesn't have to be overly expensive if you do a little bit of research. I agree that some products that have a hefty price tag work wonders but there are so many other skincare lines that are just as effective and less expensive. One brand that I fell in love with, which started with their Sisu collection, is Lumene. I included the Sisu facial oil in my January beauty favorites (see HERE).
For that past month, I've been using a few products from Lumene's VALO collection (means 'light'). VALO products boost skin's natural radiance and promotes both instant and continuous luminosity, working to maximize skin's glow with daily use.
Now that it's Spring, I'm outside enjoying the gorgeous weather. Although I use sun protection, I still need my skincare to take care of the rest. The sun tends to deepen my pigmentation even with sunblock. VALO products combat these issues and keep my skin bright, even-toned and smooth.
Below are the products I've been using daily and their benefits.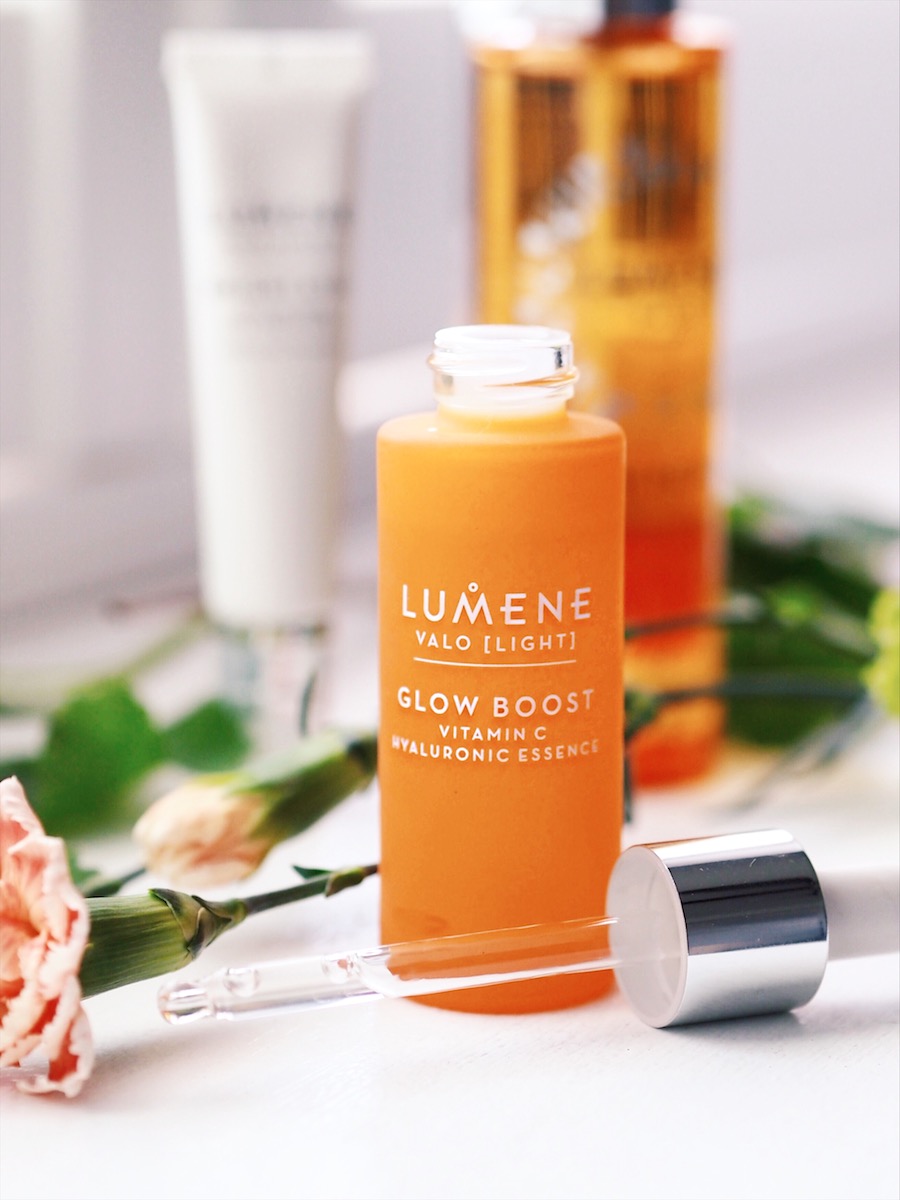 After I cleanse my face I put a few drops of Glow Boost on my fingers and pat onto my face. This formulated brightening technology of cloudberry extracts and brightening vitamin C give your tired and dull-looking skin the boost it needs to bounce back and look radiant.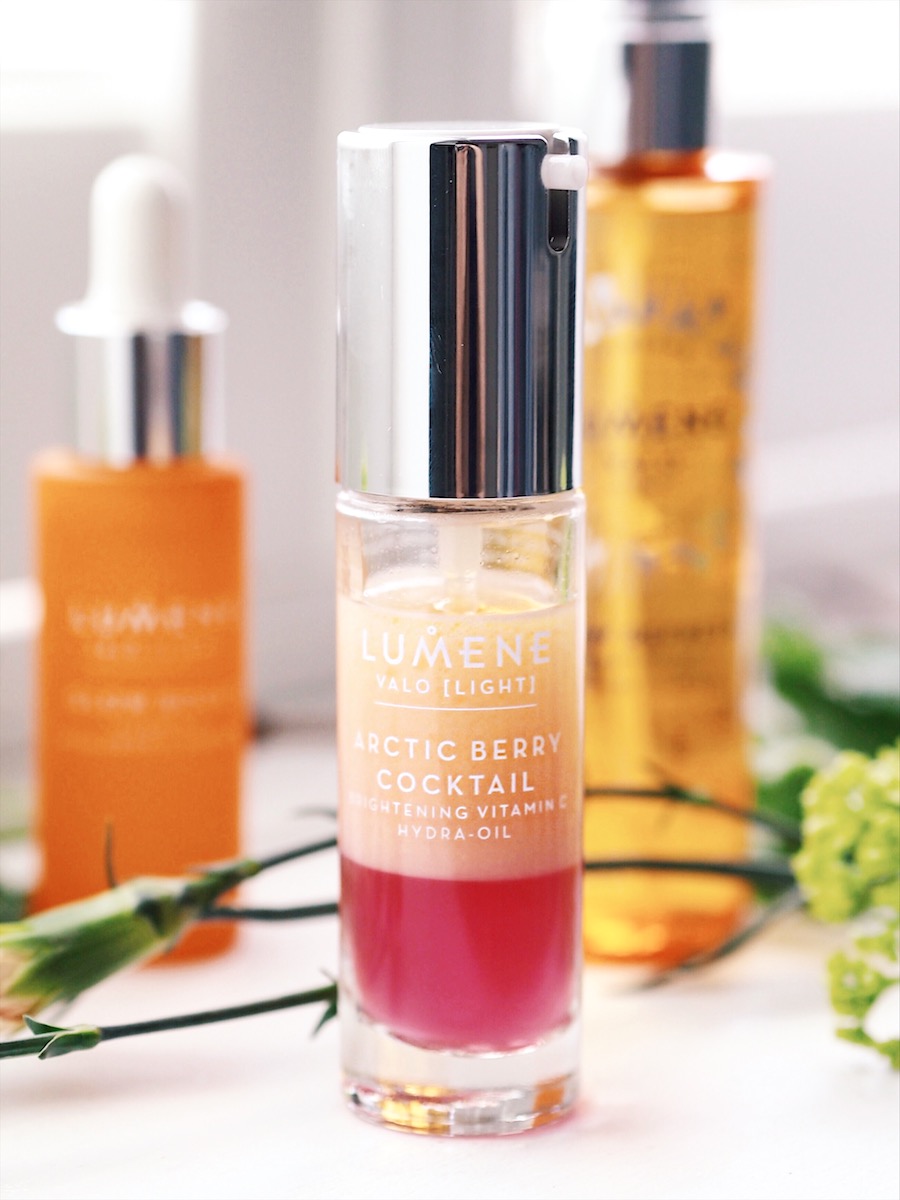 As you can see I've been using the Arctic Berry Cocktail Hydra-Oil. It looks a little different when you first purchase it. You have to shake the bottle before you use it to combine and activate the ingredients. Put a few drops on your fingers tips and smooth onto face and neck.
This hydra-oil is antioxidant-rich with carefully extracted cranberry and Arctic cloudberry seed oils that nourish your skin. Vitamin C and pure spring water combine to hydrate even the driest of skin, returning your natural moisture levels and leaving you with soft, radiant-glowing skin. I'm obsessed!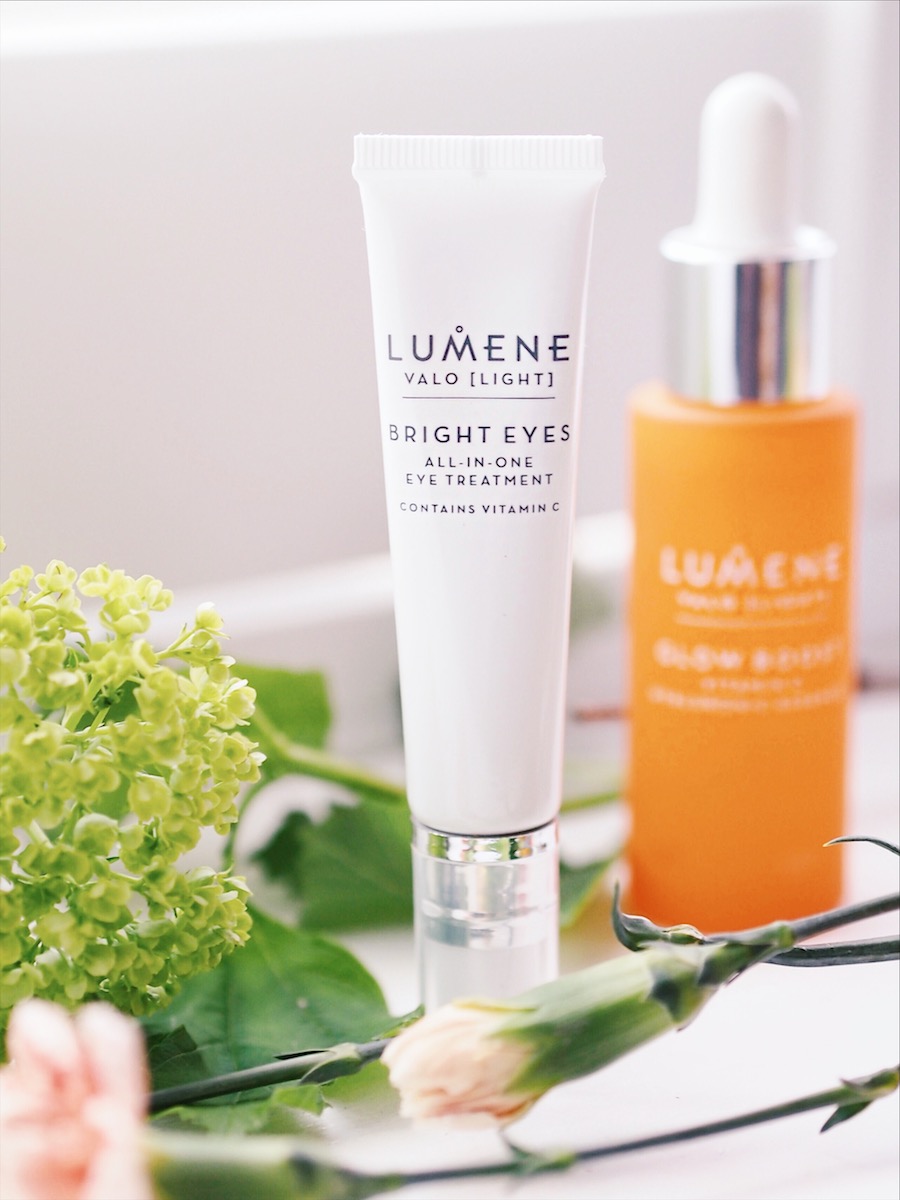 The Bright Eyes all-in-one treatment is lightweight yet packs a ton of benefits from reducing dark circles, puffiness and fine lines. I have very sensitive skin, especially around the eyes making it hard to find a good eye cream with no allergic reaction. I'm thrilled this one works for me and instantly makes my eyes look awake and refreshed, especially in the morning.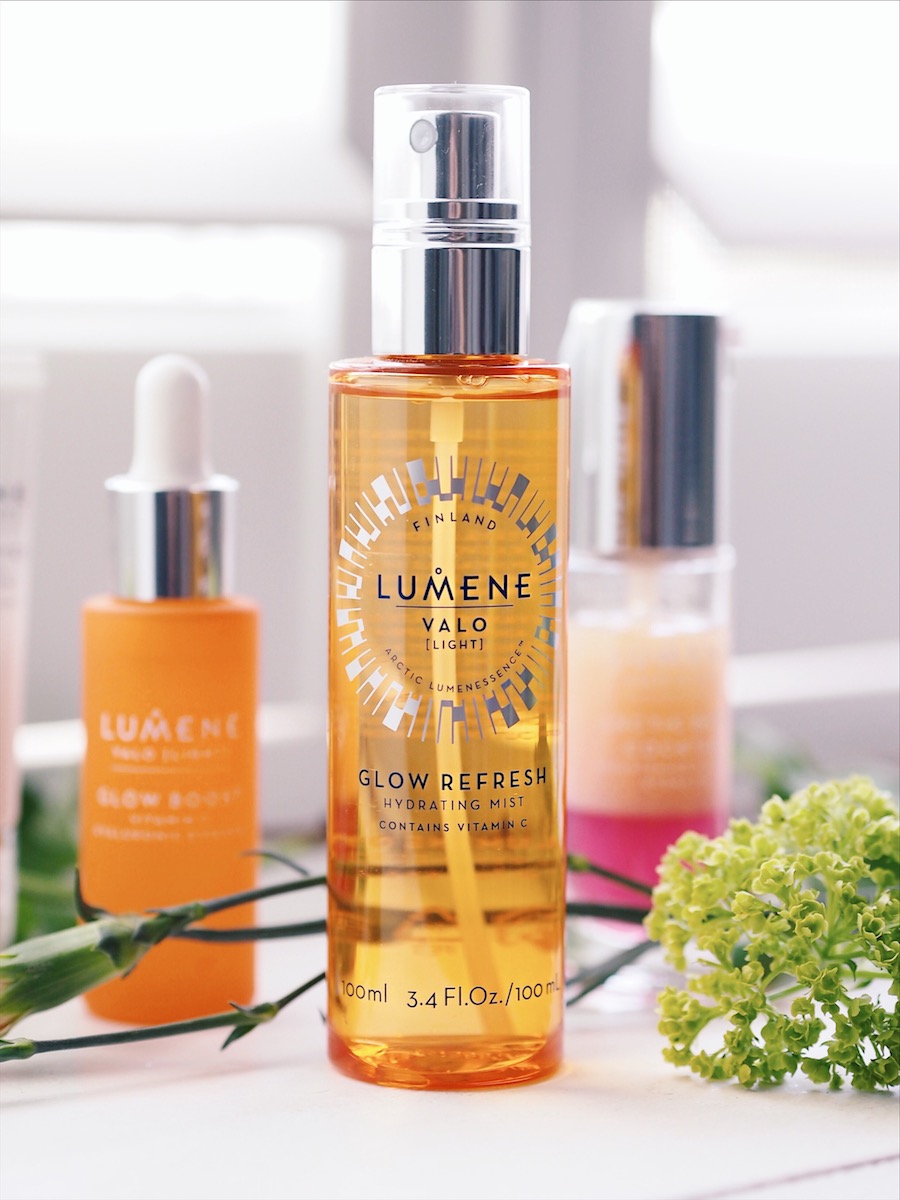 Since my skin is dry, I might need a moisture boost in the middle of the day. Typically I'll have makeup on, a hydrating face mist like VALO Glow Refresh, is perfect to have on hand. You can use this any time of the day, for an intense hit of hydration that quenches parched skin, naturally resetting your innate glow.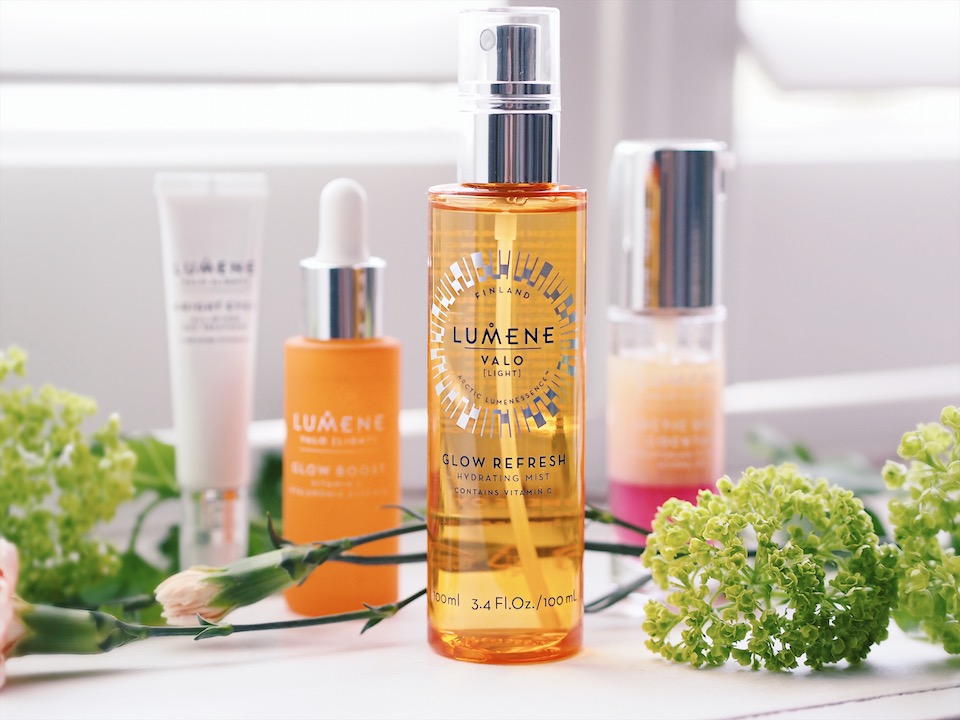 *This post is in partnership with Lumene. All opinions expressed and product styling are of my own. Follow Lumene on Instagram @LumeneUSA