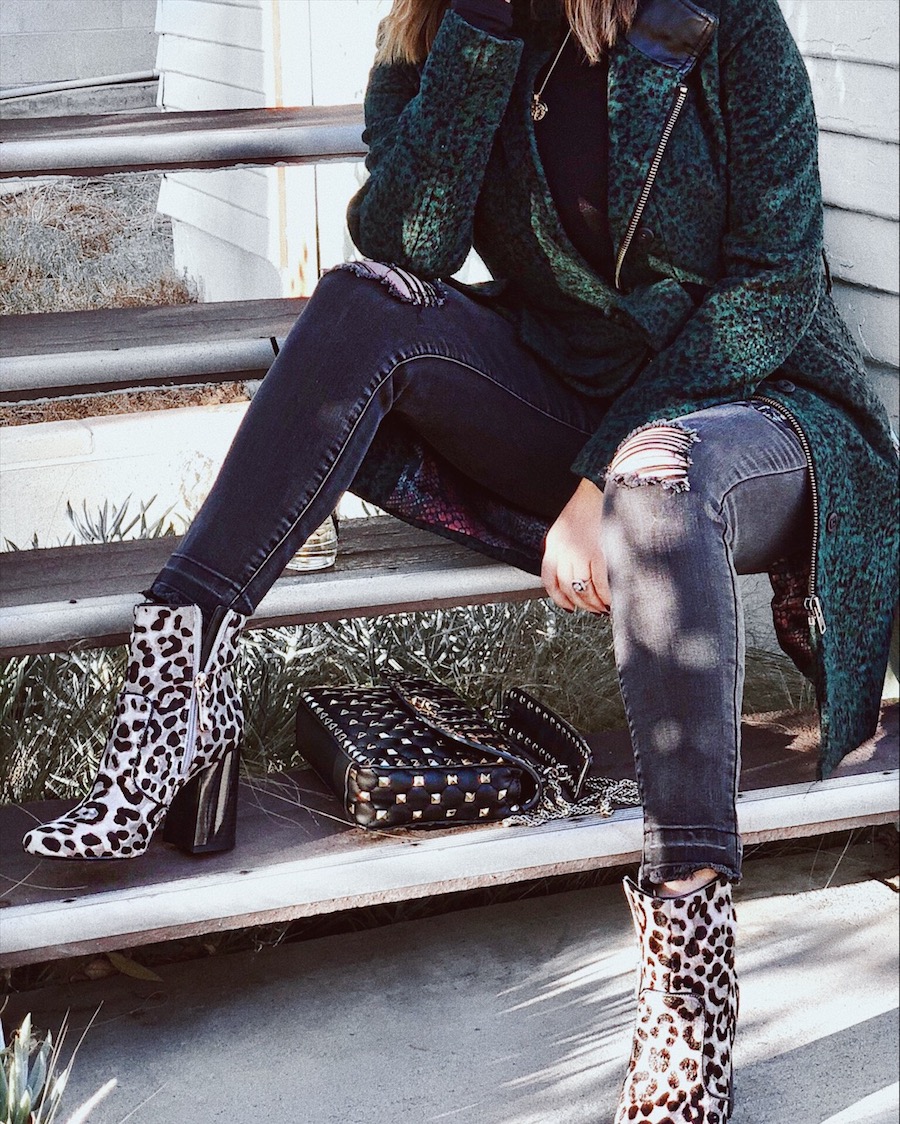 My headline says a lot already right? I'm not trying to be a Debbie Downer for those who have resolutions and intentions for the new year. It's quite the opposite. I'm shedding light on a different perspective. First of all, I don't believe anybody truly sticks with their resolutions and intentions. If you do, that's dedication and commitment, so kudos. I'm writing about progressing, growing, learning and sharing.
I believe setting realistic goals is achievable. I'm sure you've proven it to yourself in small to bigger ways. To me the word "goal" has more gravity than intentions. Because you could say, "I intended to do x, y, z but I only got around to x because of a, b, c."  A goal seems more tangible to me. It could be the way I set goals. I'm going to break it down for you.
I look at the whole year on a calendar and write down my main goals for the year. It could just be one goal or several and then I work backwards. First, I'll set a date and put it on my calendar for when I want to complete my goals. Secondly, each month I'll set a date prior to my main goal(s) for mini goals. These mini goals help me get to my main goal.
If that sounds a bit confusing, let me give you an example that will clarify even more.
One of my goals this year is to double my income from 2017 as a full-time blogger/content creator. First I'll write the entire year of salary on Dec. 31, 2018 that I want to achieve. Secondly, I'll write on the last day of each month, how much money I need to bring in to achieve doubling my income.
For January, I'll set an amount of $3,000 on Jan 31st. Maybe I'll set that same amount for the first quarter. Then for April 30th I'll bump up that number to $4000 and set this amount for the 2nd quarter of the year. You can see how this works right?
You might be wondering what if I don't make that goal amount for the month? Then I'll add the difference to the next month. It eventually equals out and by the end of the year I've reached my goal of doubling my income. I used this system in 2017 and it worked.
I hope this helps you reach a few goals this year. I'd love to hear about one of your goals, leave it in the comments below.
In other news, I've relaunched my YouTube channel so click HERE to subscribe. New videos posted every Wednesday. Thanks again for supporting this blog, and here's to a super and savvy 2018! xx, M
Savvy Style Tip: Pair a leopard print shoe to make a subtle statement with your everyday look. See how I styled my Nine West ankle boots three (3) different ways above. I received so many compliments on my boots during the days I wore them. Style statement accomplished!