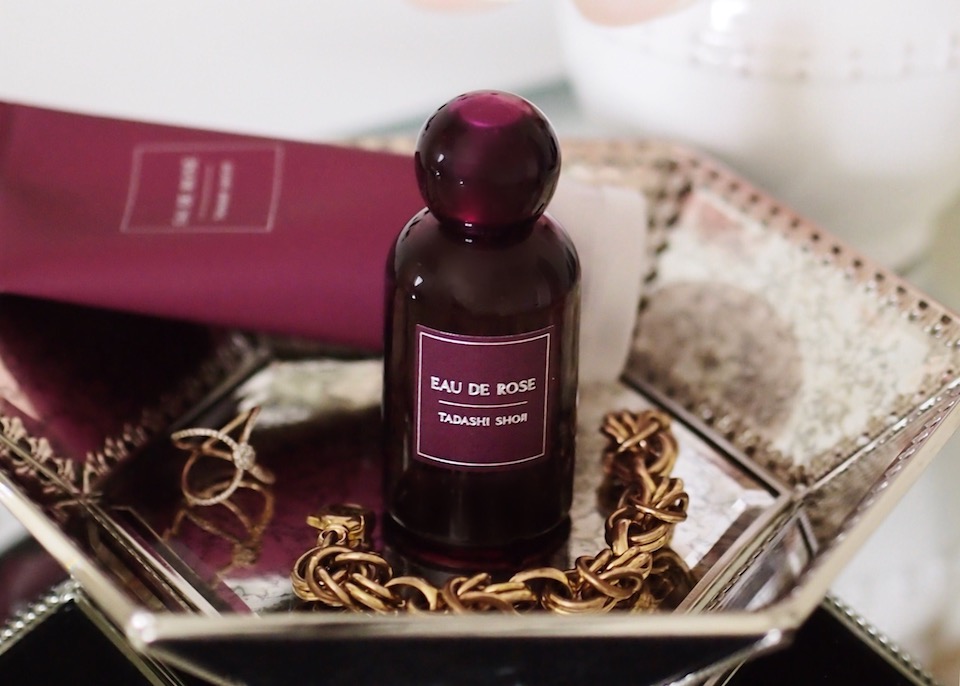 "That which we call a rose by any other name would smell as sweet" – William Shakespeare
I've been obsessed with perfume ever since I was a little girl. I enjoyed watching my mom get ready for work from putting on her makeup, doing her hair, getting dressed to spritzing on her favorite scent. Typically I stick with one or two fragrances each year but this year my collection has grown.
To me it's like drinking a fine wine or going wine tasting. I like to think of picking out new fragrances as "perfume tastings" with our nose.
My newest parfum I've been wearing is Tadashi Shoji Eau de Rose which is so much more than just a rose scent. Designer Tadashi Shoji is renowned for his couture runway and red-carpet looks on high-profile figures and celebrities and now enters the fragrance arena.
For me when I'm wearing Eau de Rose, it embodies a combination of romance, allure and elegance. Shoji describes Eau de Rose as feminine, sensual and fearless – inspired by the women he dresses.
The gardens in Japan served as the inspiration for his first fragrance and roses are Shoji's favorite floral. The dominating note of rose leads the feminine composition while the deeper exotic essence of Oudh Oil creates an amorous finish.
I love how fragrances consist of three levels – top note, body note and drydown. Somewhat similar to wine tasting from the the fruit level, sweet level, body profile and the finish. You can truly smell all the notes described in perfumes.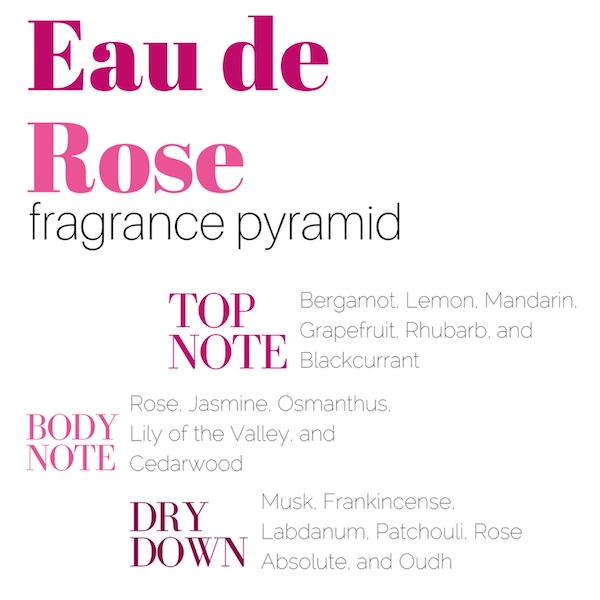 "In the thirty plus years that I have been designing, I've learned that all women regardless of shape, size, and culture all want the same thing – to feel beautiful and confident in their own being," said Shoji.
Shop the gift set HERE or 3.4 oz bottle HERE.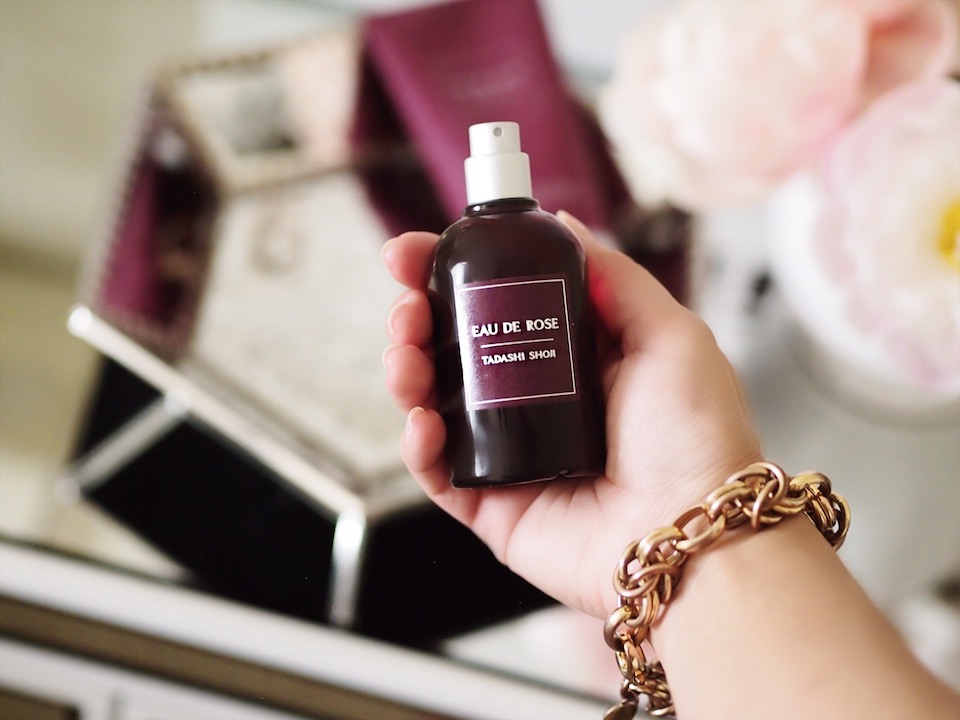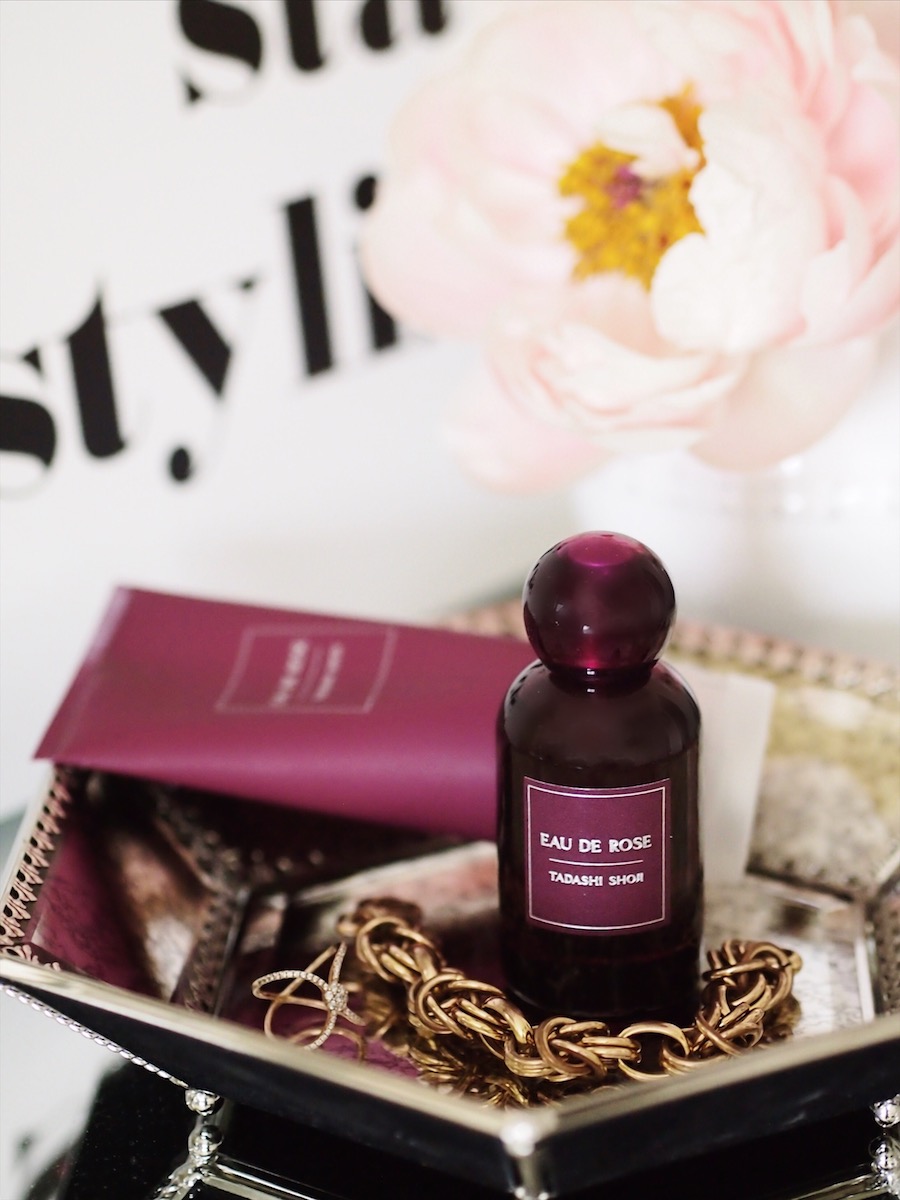 *This post was written in collaboration with Tadashi Shoji. All opinions expressed and photo styling are of my own.