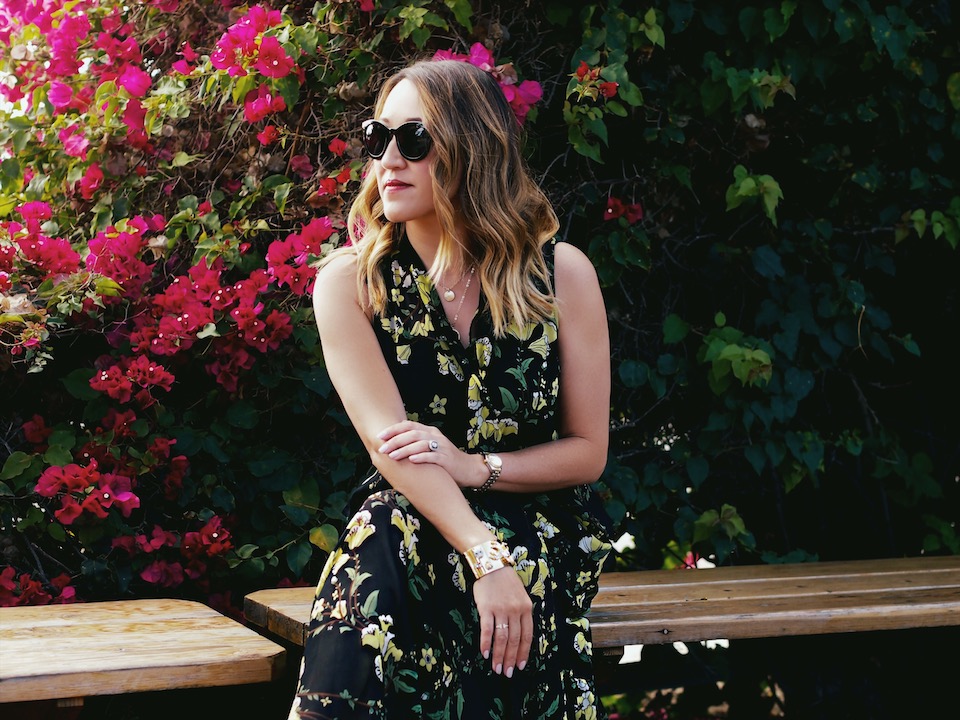 It's a good thing that designers kept florals in rotation this year. I'm excited to see dark florals being used in this season's Fall collections. It's definitely a delight to see this print finish out the year on a high note from dresses to coats. Dark florals are not your typical autumnal print and maybe that's one reason I'm gravitating towards it so much.
It's a unique blend of mystery and femininity. One may ask, "Who is this woman and what's her story?" At least that's what I would be wondering.
During Spring we think of lighter, pastel shades of florals and during summer brighter hues. After summer blooms fade, apparel typically debuts in plaids, stripes and solids in rich colors, textures and fabrics. One never thinks of flower patterns for Fall/Winter unless embroidered perhaps.
I love fresh flowers year-round in my house but there is something to be said about styling my home with gourds, mini pumpkins and fall foliage. I think dark florals are a perfect complement. What prints or colors are inspiring your style for autumn?
In other news … are you part of my Savvy Squad yet? No, well shoot, sign up below and get notified on upcoming giveaways. This month I have two huge beauty giveaways you don't want to miss.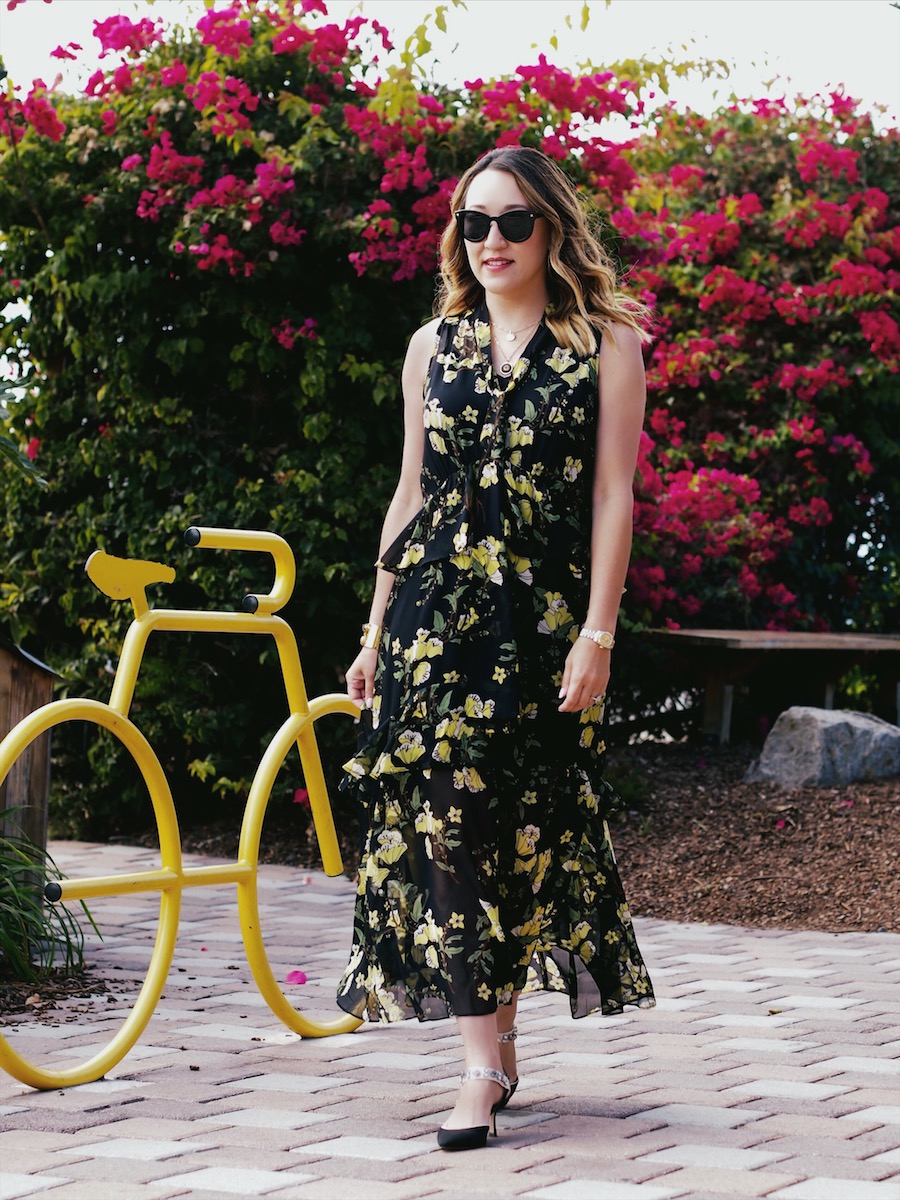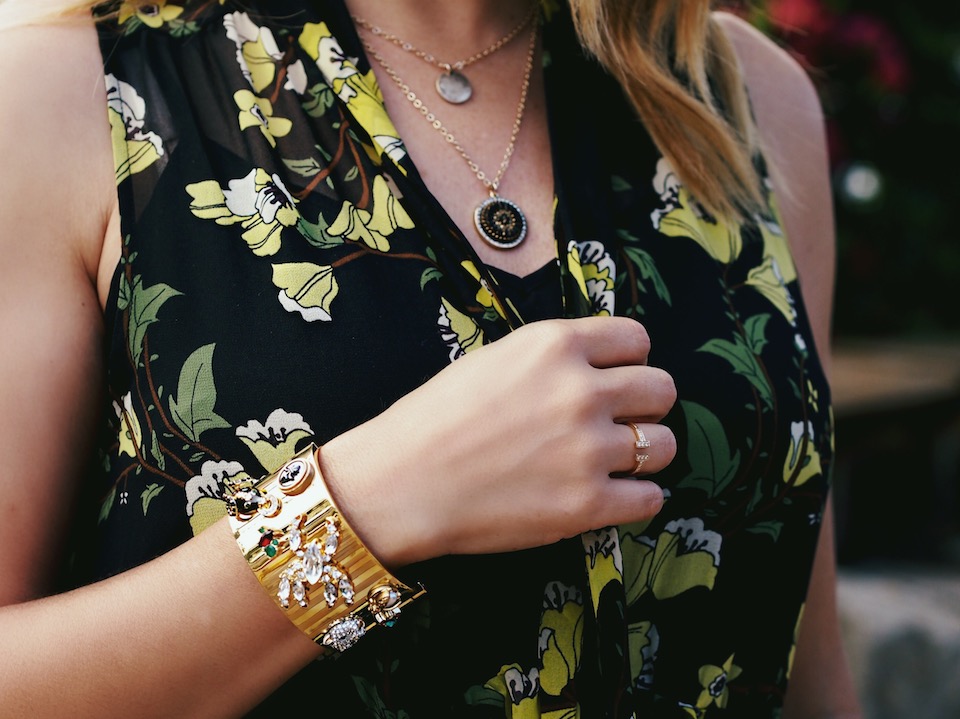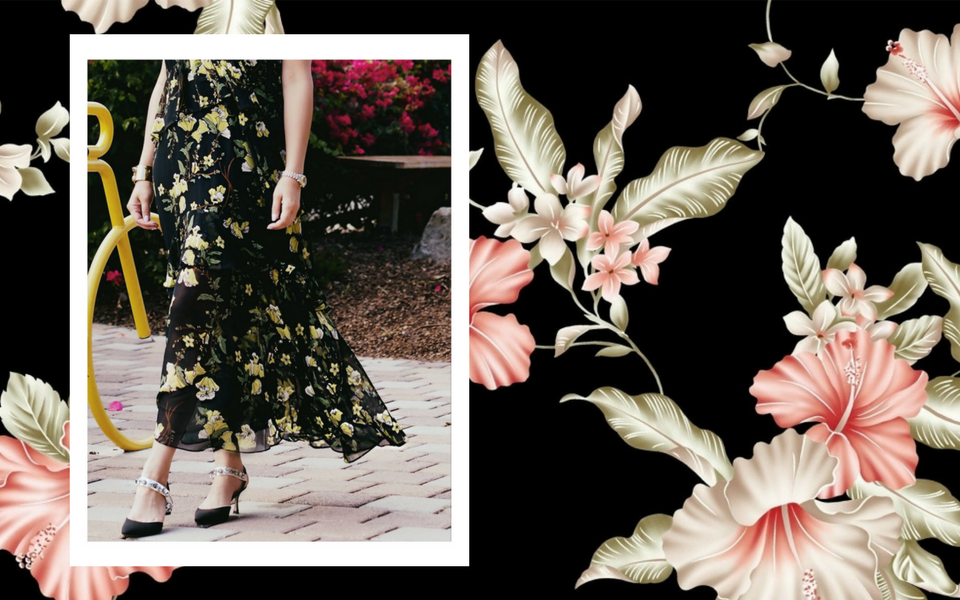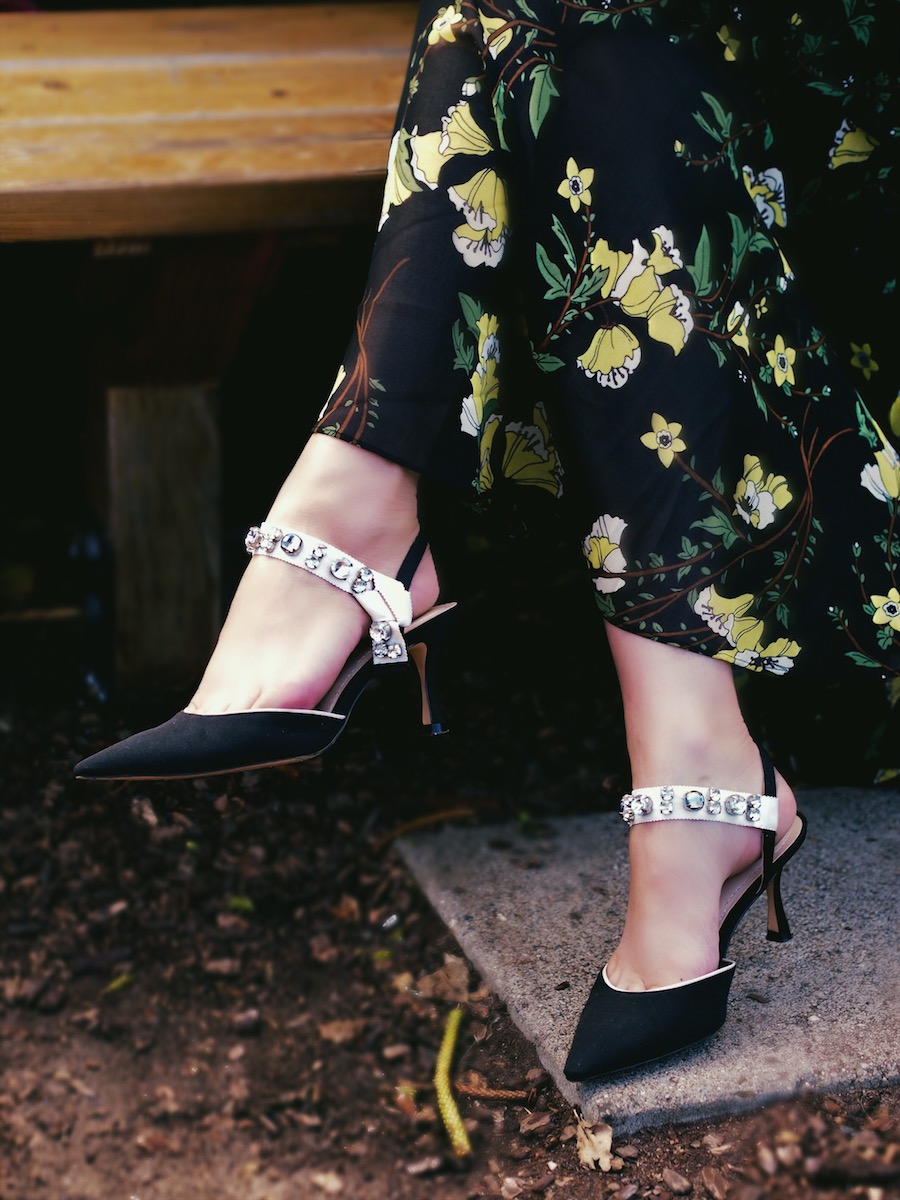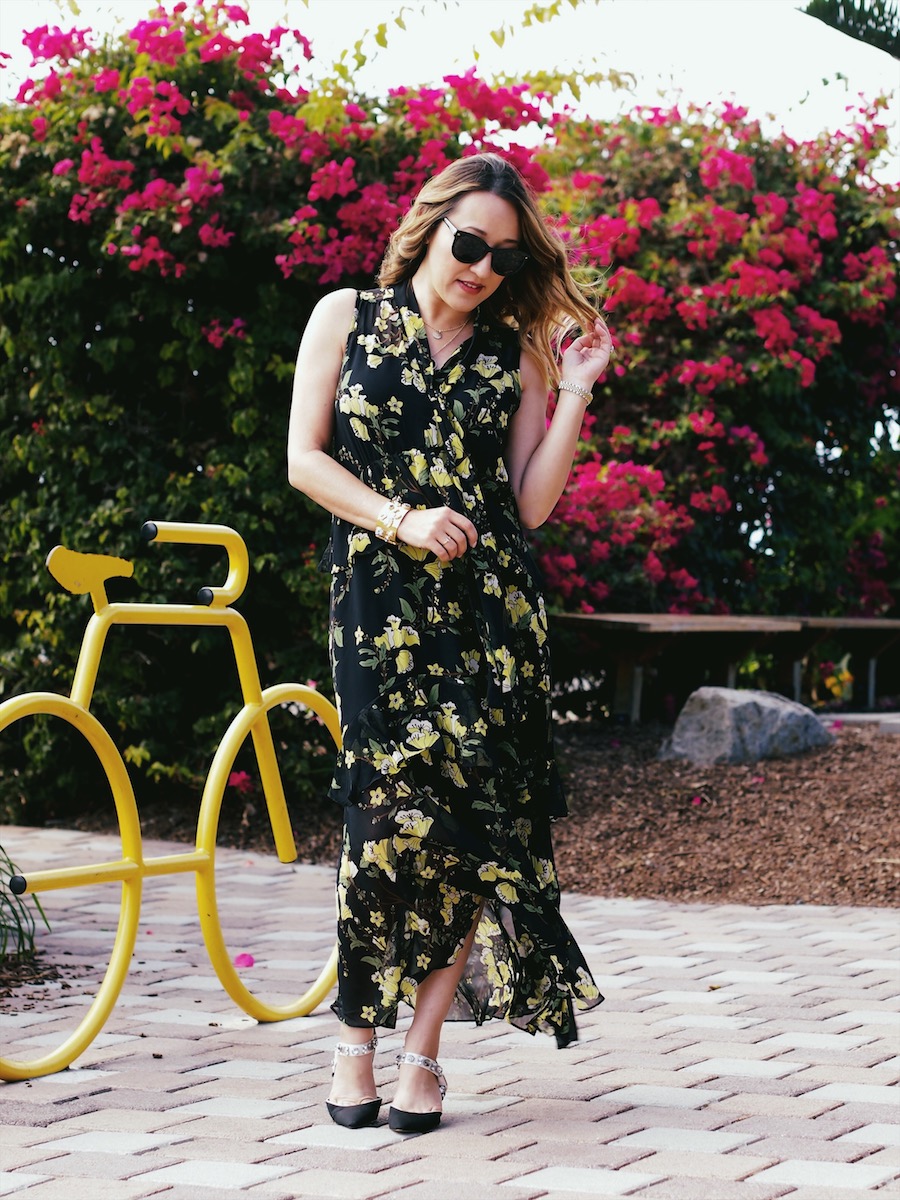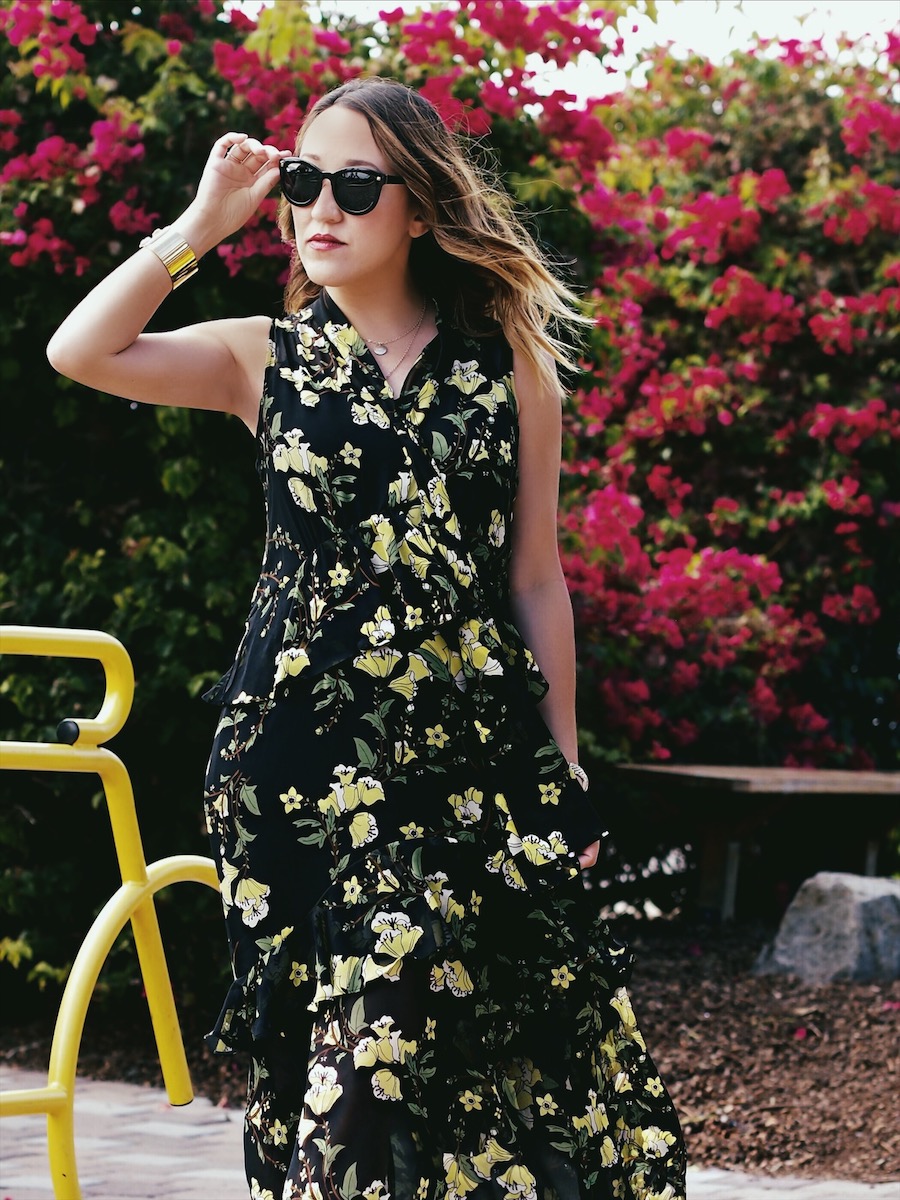 Dress: Who What Wear | Shoes: Zara | Sunglasses: Foster Grant | Necklace: WHBM | Ring: Tiffany | Cuff: Cabi