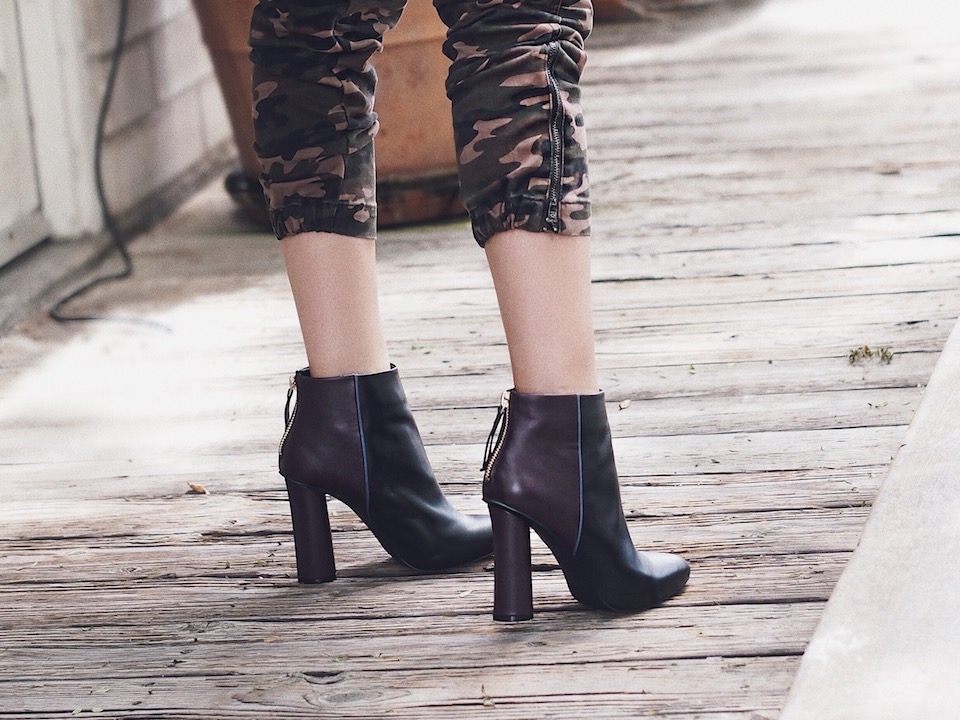 Fall collections are in full force and I'm obsessing over a few shoe trends. I admit, I went a bit crazy shoe shopping this past week. My online purchase from Target was planned, my other buys were unexpected. Who What Wear at Target has cute shoes this Fall and I had to order a couple to see how they fit and feel. I decided to go with the silver block ankle strap heel and pointed toe embroidered slide.
Surprisingly, both shoes are very comfortable. I stand on my feet for hours at a time and give the silver heel a maximum of 3 hours of standing before your feet start to hurt. The embroidered slide I can wear all day. For some, the top corner edges might rub a bit on the top of your foot. To remedy this, use Band-Aid Friction block before wearing.
As a stylist/style director, I suggest adding a few trend pieces each season to your existing wardrobe. This is a great way to spice up your staple pieces and create new looks.
Accessories are a savvy way to incorporate trends, especially shoes. Shoes are like wearing art on your feet. At least I think so. Below, I've curated an extensive list of my favorite shoe trends for Fall that will carry over into the winter months. Let me know which shoe trend(s) you'll be wearing this Fall!
If you don't already, would love it if you follow me on Instagram @savvynista. I post more of my daily happenings there and Insta story videos.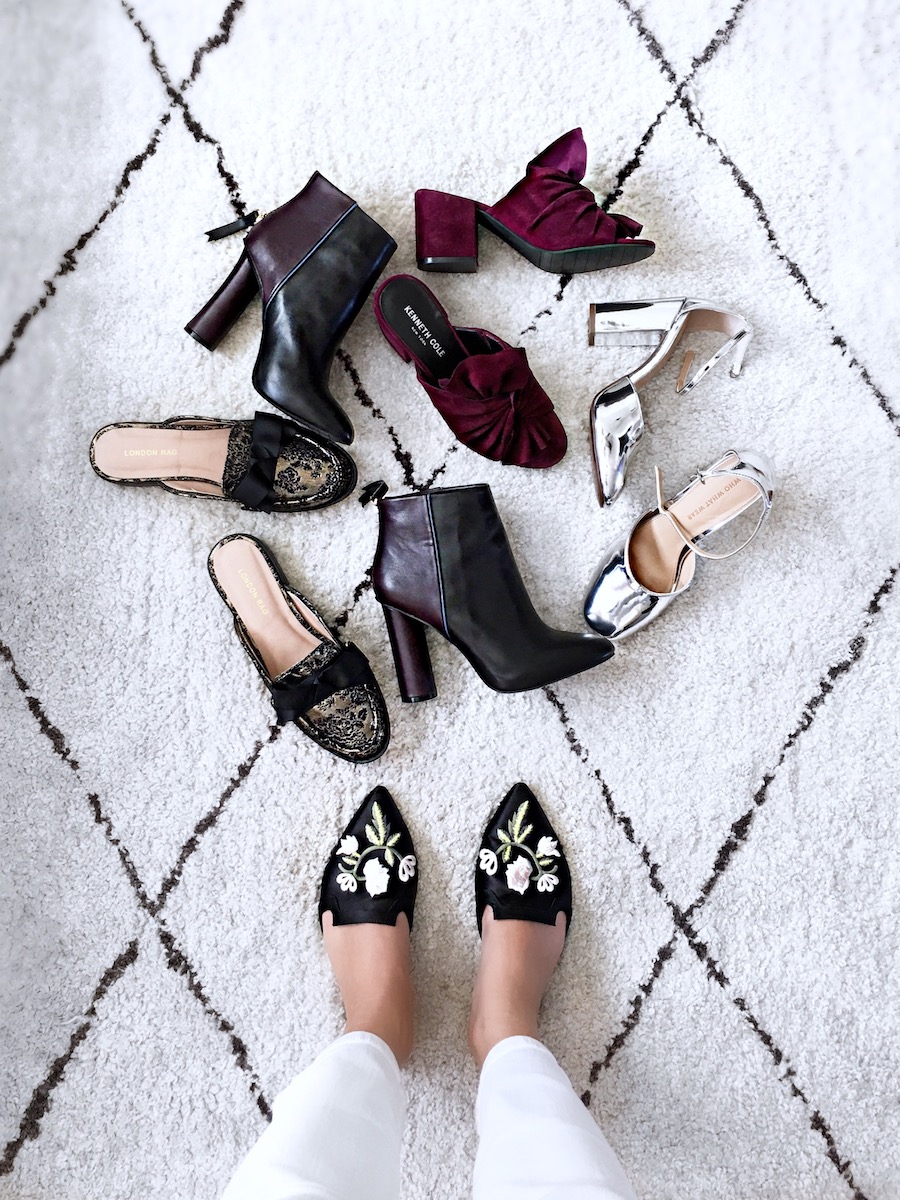 From left to right clockwise: London Rag brocade slide with ribbon bow (TJ Maxx $16.99), Cabi two-tone ankle bootie HERE, Kenneth Cole suede mules (TJ Maxx $38.99), Who What Wear silver block heels (Target $37.99) HERE, Who What Wear pointed embroidered flats (Target $34.99) HERE.
For the Love of Embroidery
Jeweled Cranberry

Metallic Silver

Velvety Velvet