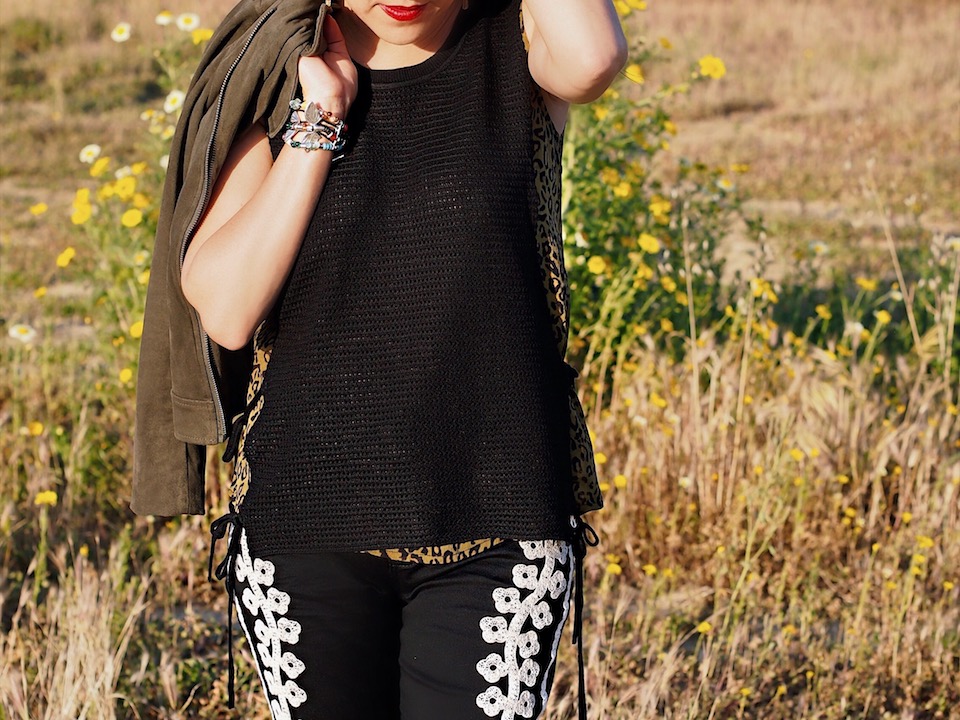 Music lovers across Southern California are counting down the next couple of days for their annual trip to Coachella. Festival season is here to stay and so is the fashion. I'll be attending a few brand events in Palm Springs for Coachella but will take a raincheck for the actual music scene. I've been scoping out other fashion blogger Instagram accounts to see what they'll be wearing at Coachella. It appears that social media fashionistas are elevating their festival outfits this year. I guess we all got the same style memo or maybe festival fashion is evolving as well.
For Day 2's style inspiration, I went with an all black outfit which is bold especially for being outside and in the sun. The reason I chose these pieces from Scotch & Soda is that they're lightweight and breathable, not to mention has loads of style pop. Also they have a boutique at Fashion Valley a Simon Mall, a perfect one-stop shopping destination for your festival fashion.
This Scotch & Soda top is basically a two-layered muscle tee. The tie details on the sides give it that boho flair just right for a festival. The black denim jeans have this amazing embroidered stitching that is very desert chic. The fabric is not heavy and has good stretch which is always a must for my jeans. I like to eat, what can I say?
Maximizing your wearability with these two pieces is simple. With this double layered muscle tee, try pairing a denim skirt which is a hot Spring trend this year (see denim skirt POST HERE). For the embroidered jeans, pair a floral cold-shoulder top for a weekend look or for a night out, pair a flowy bell sleeved top. Footwear options are endless. You can pair just about anything to make these pieces more casual or elevated from sneakers, suede ankle booties to embroidered mules.
If you missed Day 1 Festival style inspiration, VIEW HERE. Subscribe to my blog below so you don't miss another blog post. If you don't already, I'd love it if you would follow me on Instagram @savvynista. XO, M.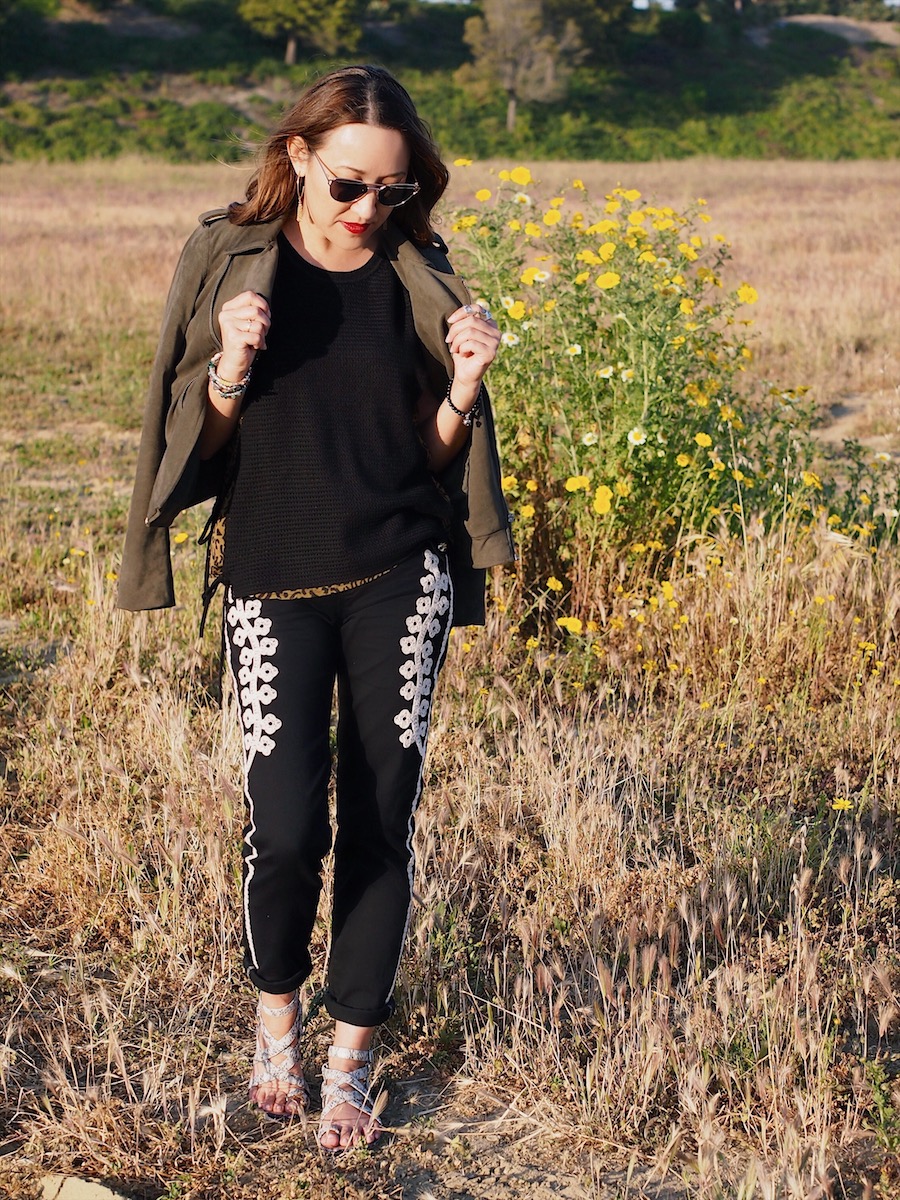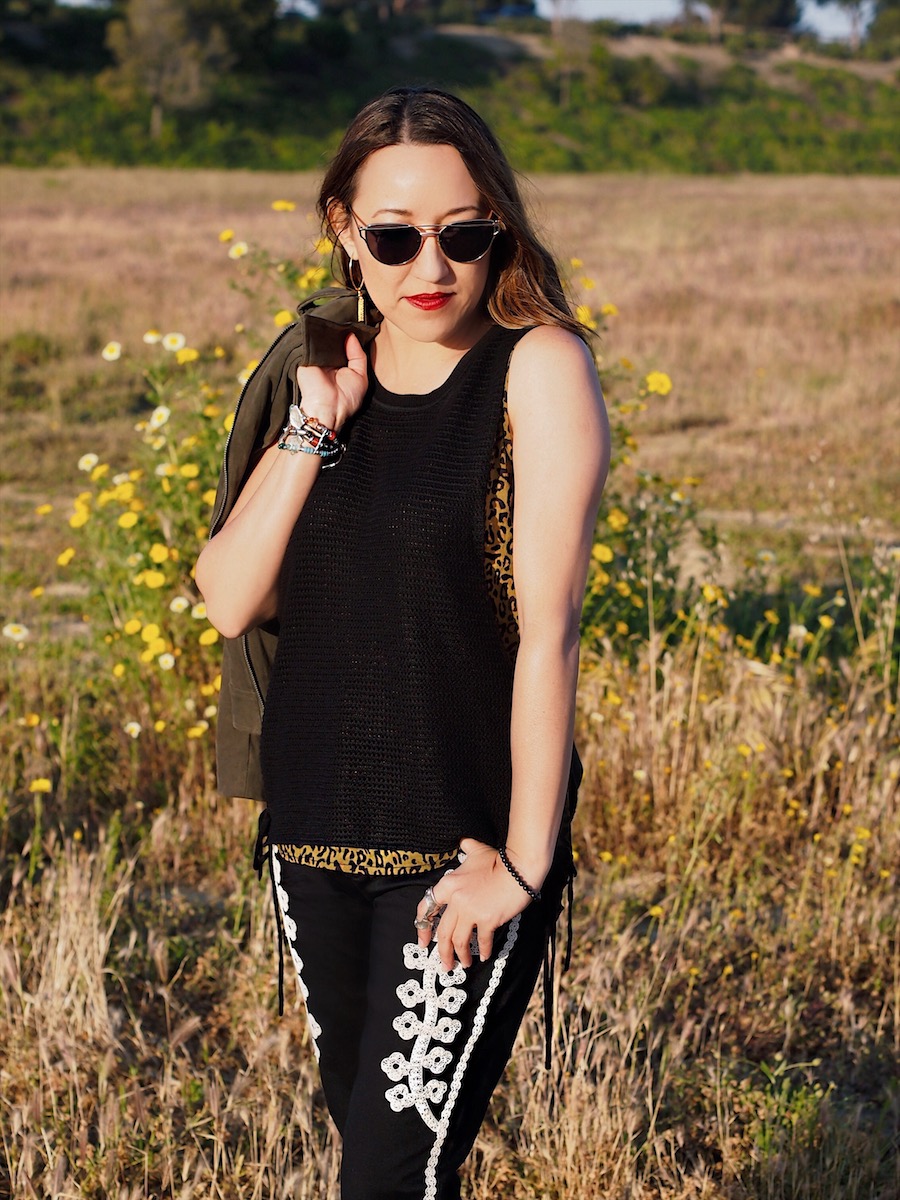 Savvy Style Tip: Mix prints and texture with your outfits. Also pair unique jewelry like this multi-stranded, Merano beaded silver bracelet from Uno de 50.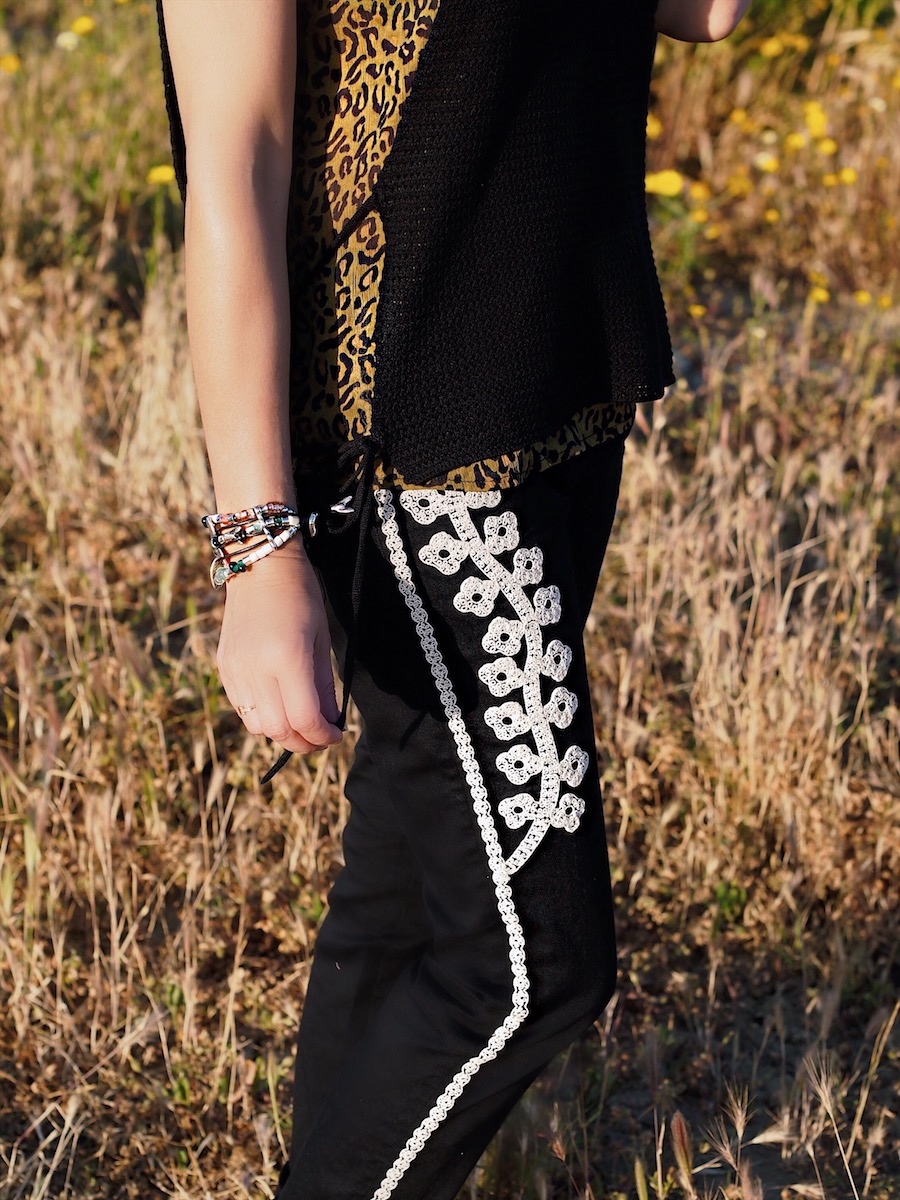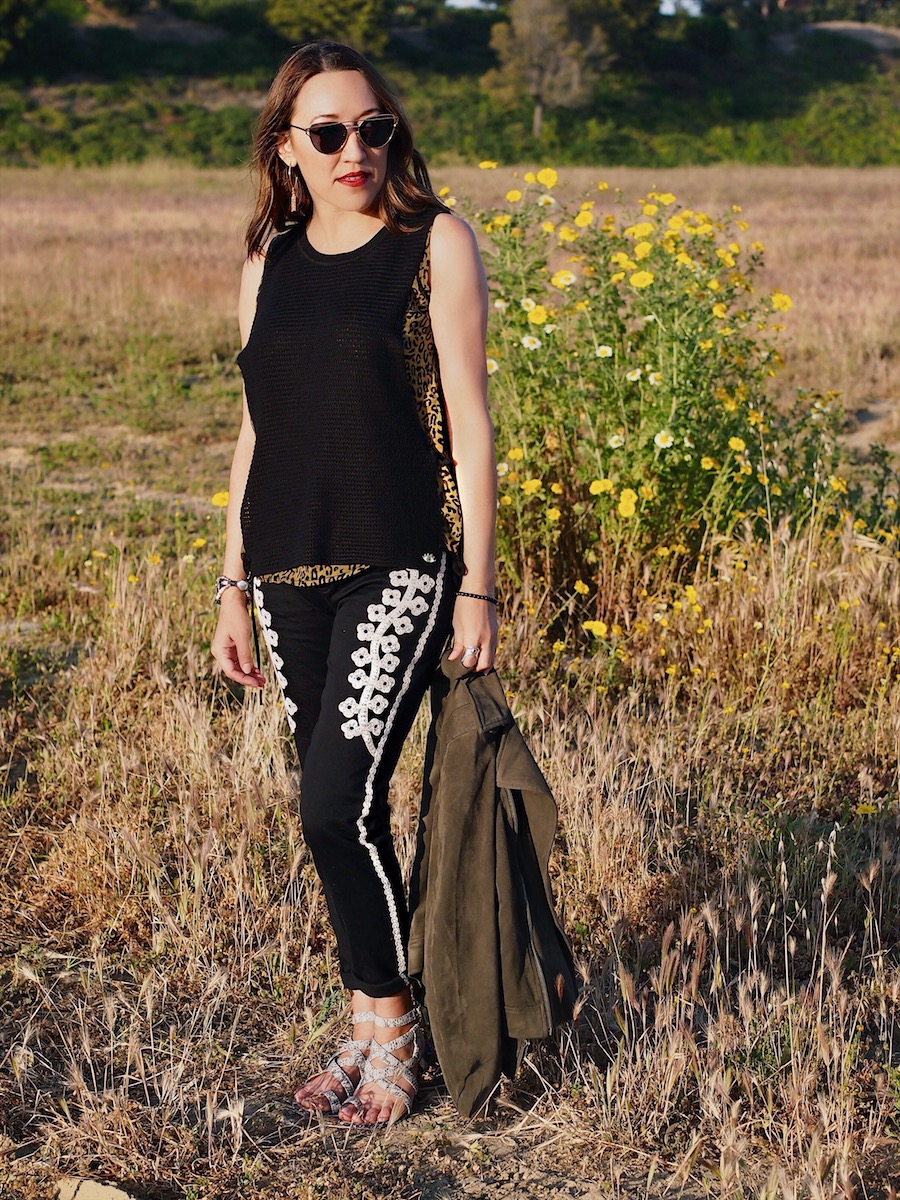 * This post is in partnership with Fashion Valley a Simon Mall and participating stores. Thank you Scotch & Soda and Uno de 50. All opinions expressed and styling are of my own.