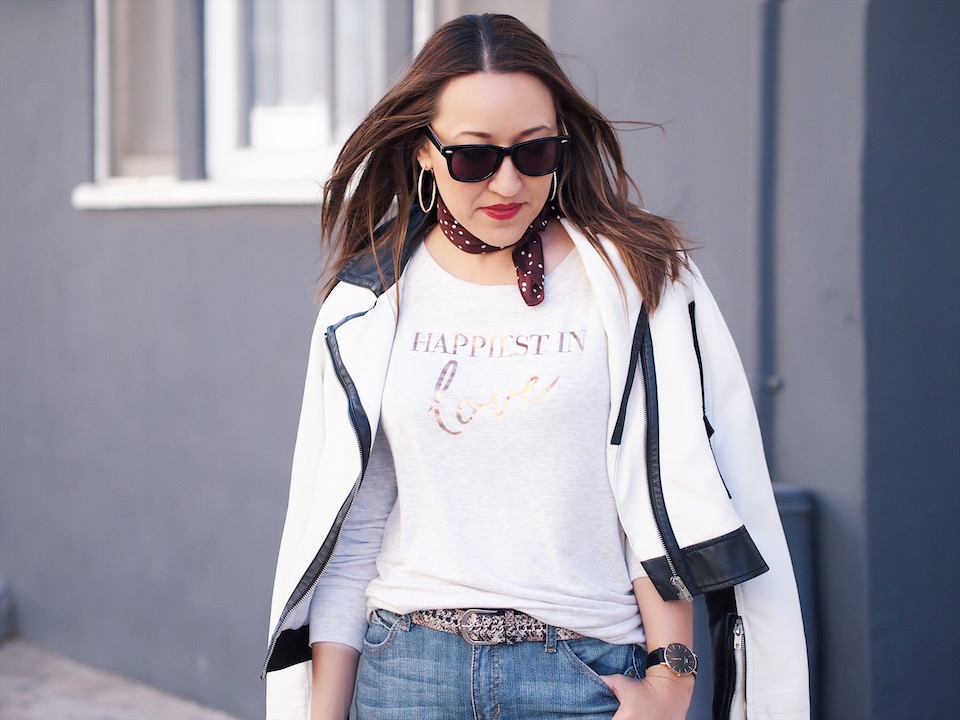 I'm getting a little personal today with this article about finding love. I used to think that external things like people, places and things, would be bring me love. As each decade flies by, I'm reminded daily that love comes from within and I need to cherish myself as much as possible. In order for anything to transform into something beautiful in my life, I have to be happy with me first.
When I wake up in the mornings, I don't always feel the best. I look in the mirror and sigh. I start picking apart all my faults and want to crawl back into bed. But I don't. I wash my face, brush my teeth, grab a cup of coffee and move my body to shake it off. Not everyday is like this, but when these days hit, it can feel like a truck ran me over.
Currently, I've been facing a few challenges that are spreading me thin. My relationships, period. With my fiancé, my family, my work. I tend to be a people pleaser and want everyone and everything to be okay. This doesn't bode well for me in the end. Right now I feel like I'm in a tug-of-war with all these elements in my life which leaves me paralyzed at times. Trying to move forward, especially when I have business commitments can be tough.
So how do I get myself motivated and back on the "love myself" track? I start by doing things solo that make me happy like getting a mani-pedi, a massage, reading a book, going on a walk near water, sipping on a milkshake, listen to music while taking a bath, etc.
Before I partake in any of my self-care moments, I make sure to dress myself in an outfit that truly reflects my personal style. An outfit that makes my insides hum and sing. My "uniform" if you happen to catch me out in public tends to be a great boyfriend jean, a comfy tee preferably with a fun tag like "Happiest in Love", my jewelry, sunnies and a stylish pair of high heels.
The simplest things in life are the loveliest things in life. So if you're feeling blah, blue, bummed start by dressing yourself in something that makes you fall back in love with yourself and then take on the rest of your day with that beautiful smile. I love hearing from you, so leave a comment below about one thing that makes you happiest in love. XO, M.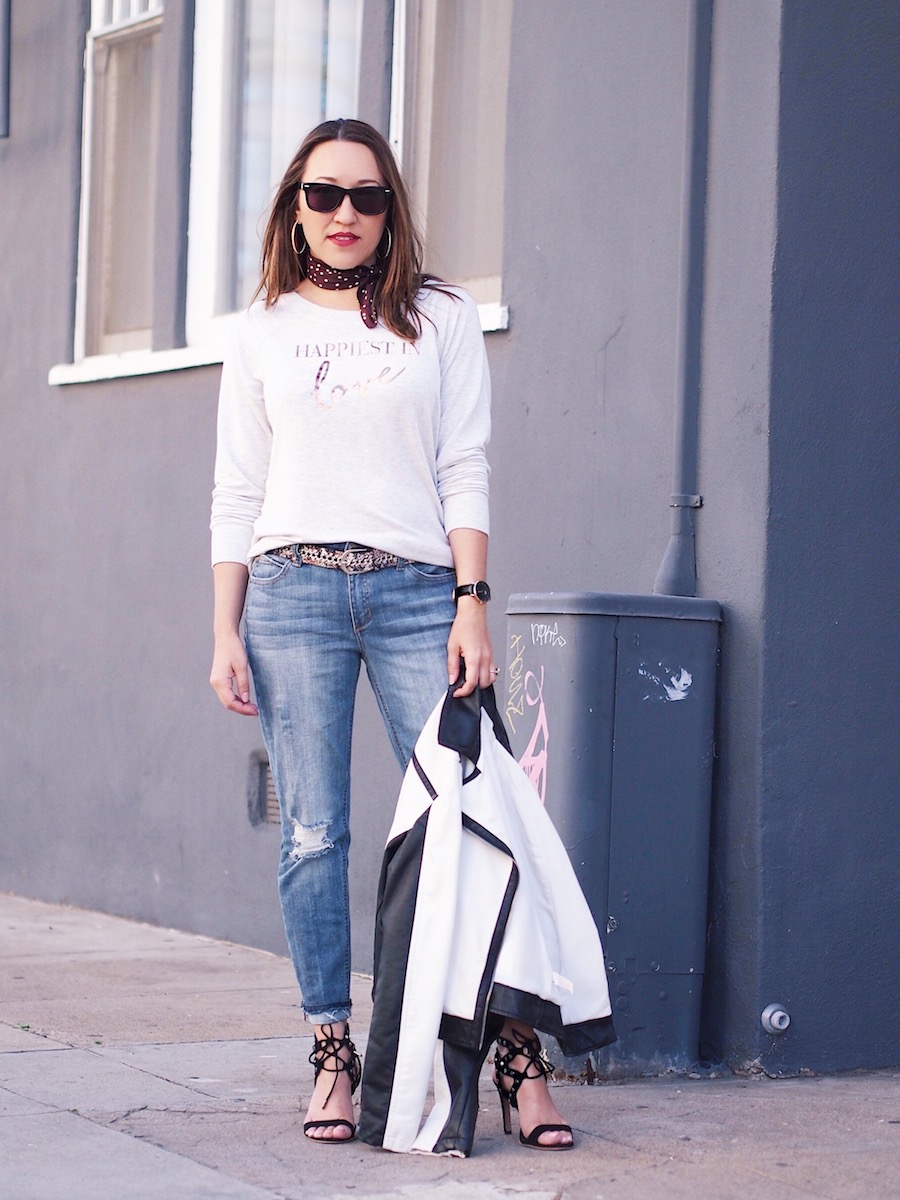 I'm Wearing | Happiest Tee ashton sweatshirt (HERE), Velvet Heart Jaiden boyfriend jeans (HERE), Who What Wear collection neckerchief (similar HERE), Daniel Wellington watch, Dolce Vita Hardey heels only $34.99 (HERE).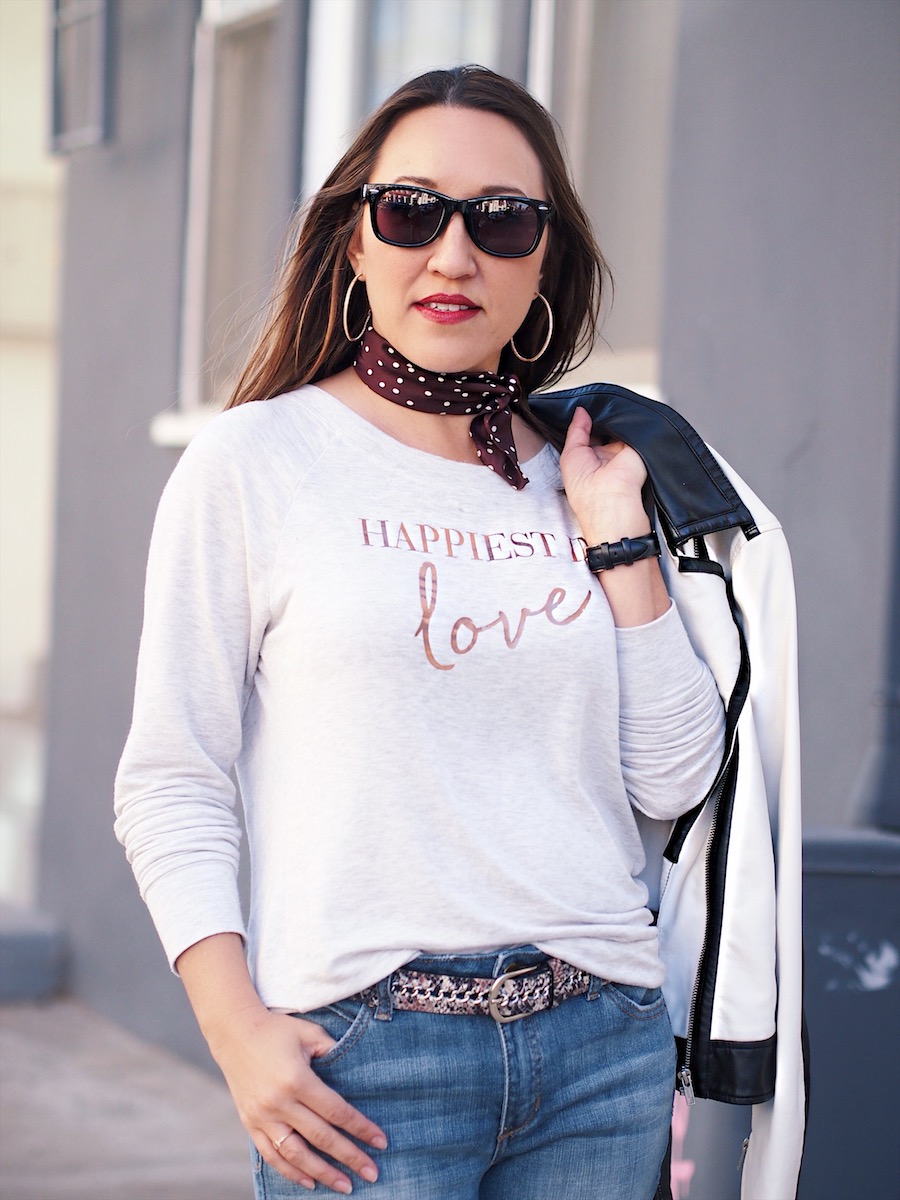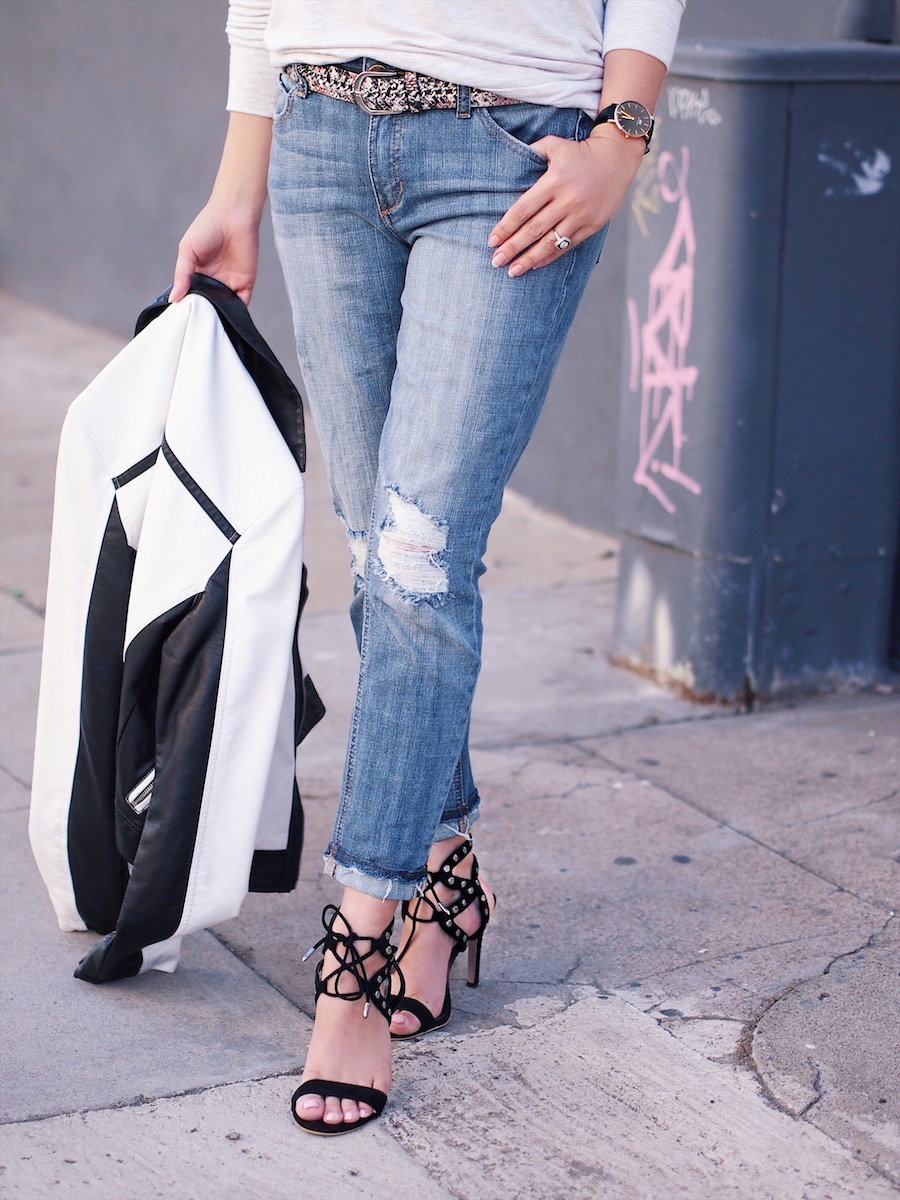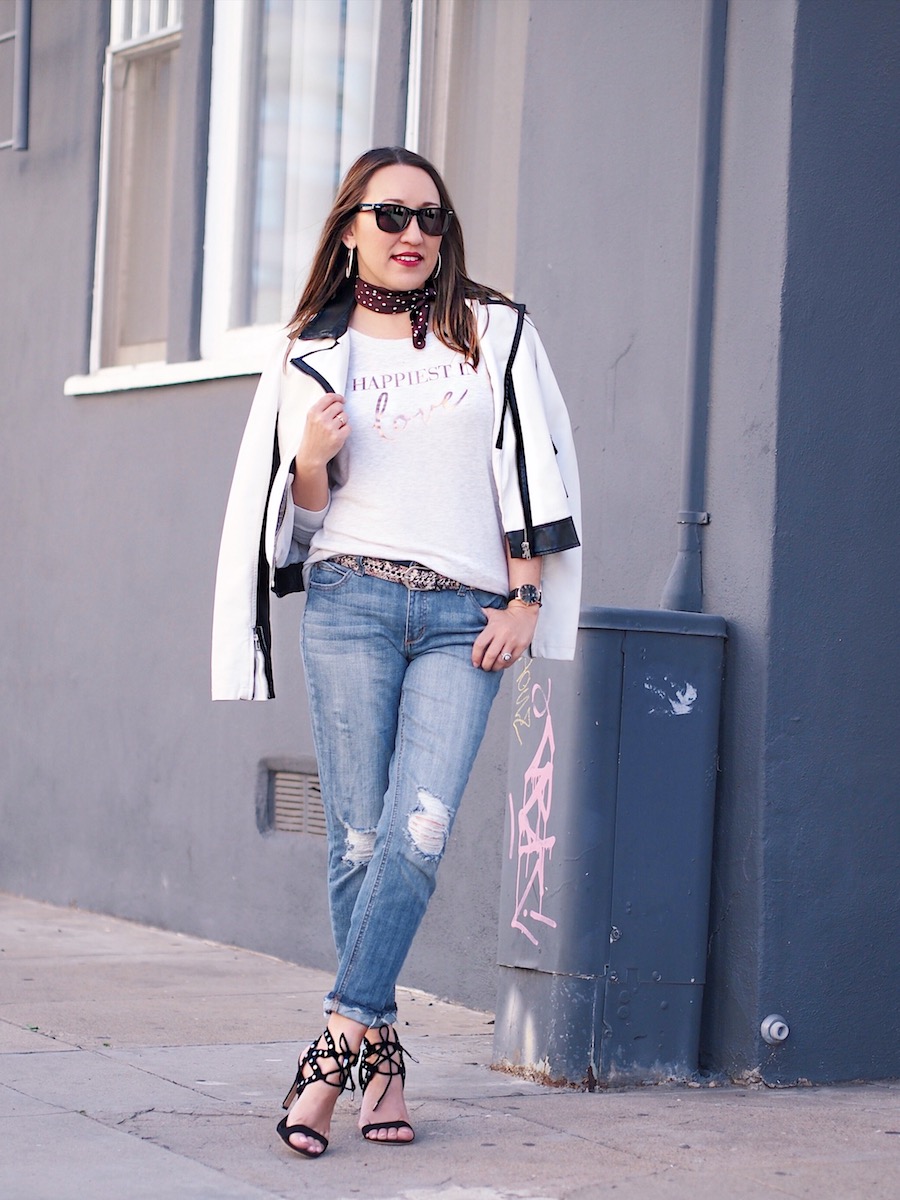 Would love it if you followed me on Instagram @savvynista and subscribe to my blog in the box below. Thanks again for stopping by!