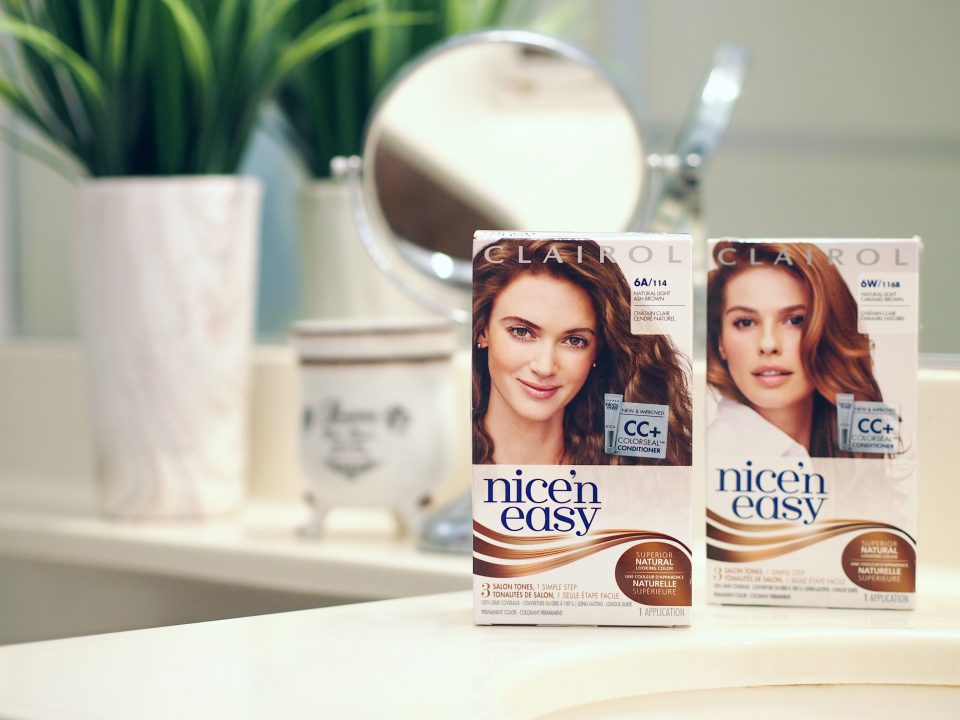 I've partnered with Clairol to create this post! Enjoy!
There are times where I can't schedule an appointment with my hair stylist (who happens to be my sister no less), which leaves me with grown out roots and washed out ends. Not good for someone like myself who's in front of the camera a lot. I know I'm not the only one having this challenge. I hear it from other ladies who are trying to manage their schedules with work, appointments, kids, events, etc. We're all trying to fit as much in a day or week. That usually leaves beauty maintenance on the lower end of priorities.
At least there's a solution for your hair color.
I needed to touch up my color so I consulted with my hair stylist. I sent her the link to Clairol's Nice 'n Easy hair color options and she suggested two colors to mix. They have a great color selection so I felt confident in our choices.  
I made sure to do a patch test on my skin 48 hours before coloring my hair. I didn't have any reactions, so I was good to go. To prep before coloring, I rubbed petroleum jelly on my skin near my hairline to protect from coloring my skin.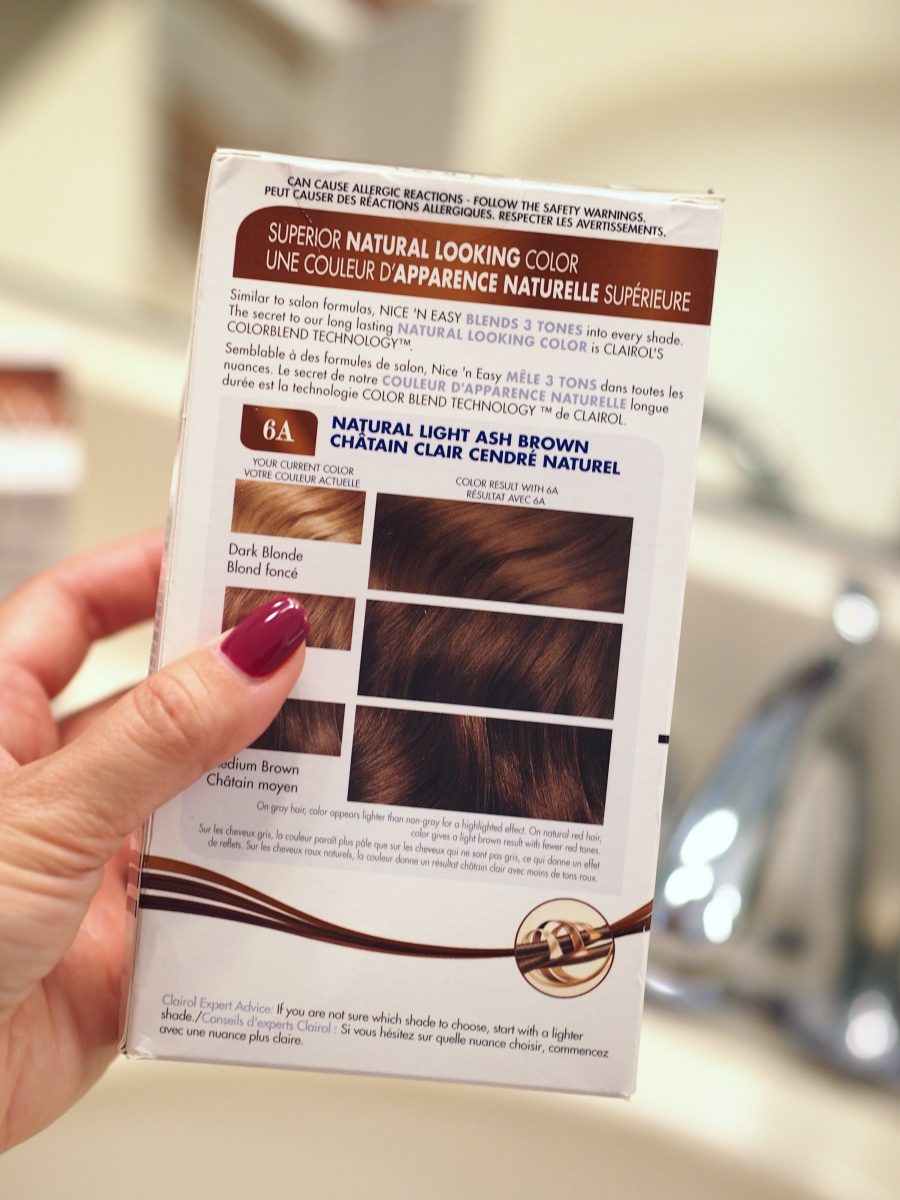 The box comes with a 1-2-3 system, instructions and gloves, making this very convenient and stress-free. I mixed Light Ash Brown 6A/114 and Caramel Brown 6W/116B into the Color Blend Activator bottle labeled with a number 2. Since I was mixing two colors, I only used half of each color in the Color Blend Formula bottle labeled with a number 1.
I made sure to brush my hair thoroughly to get the knots out and parted down the middle as my start point. I applied hair color down my part and used my fingers to spread through the rest of my hair.
For my particular hair color with subtle highlights, I used more throughout the top of my head and combed through the rest of my hair to the ends with my fingers. This helped keep some highlights and definition in hair color.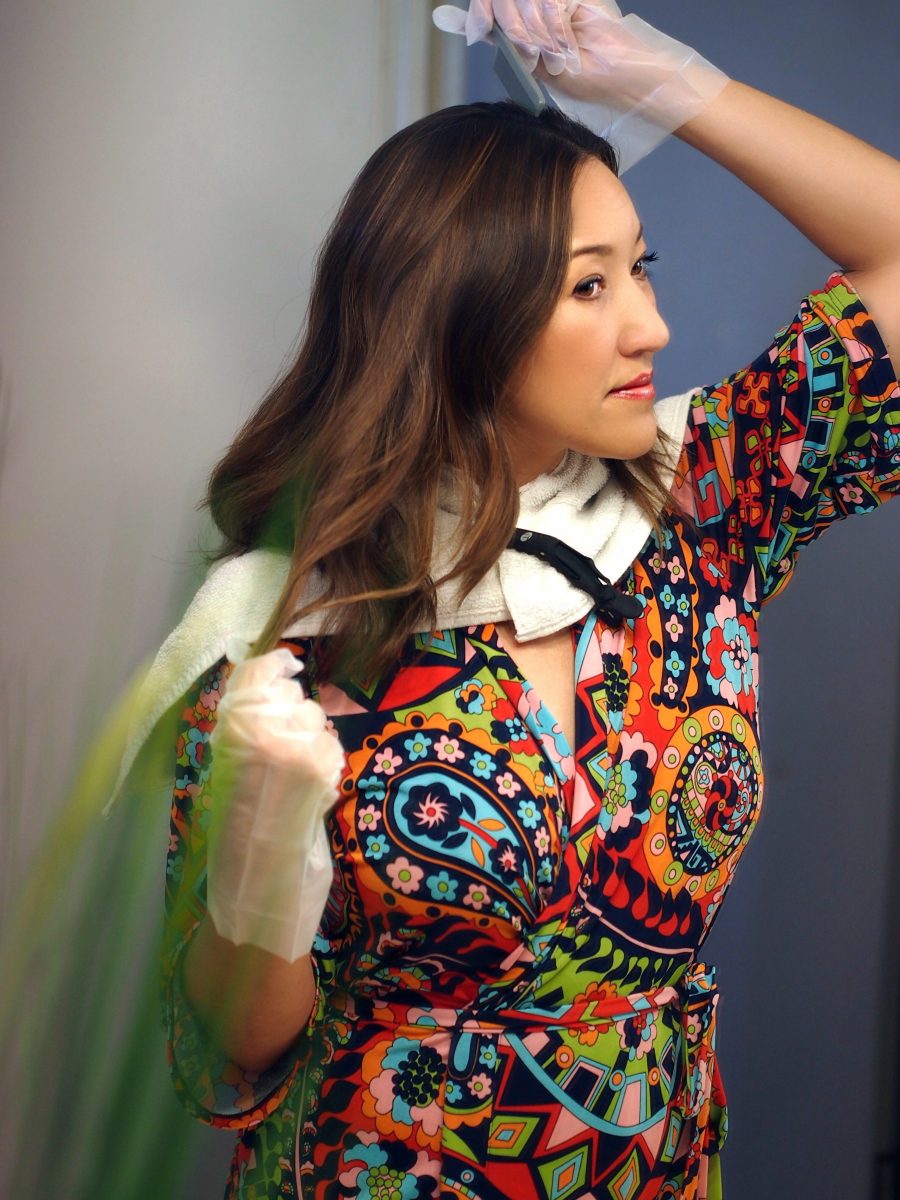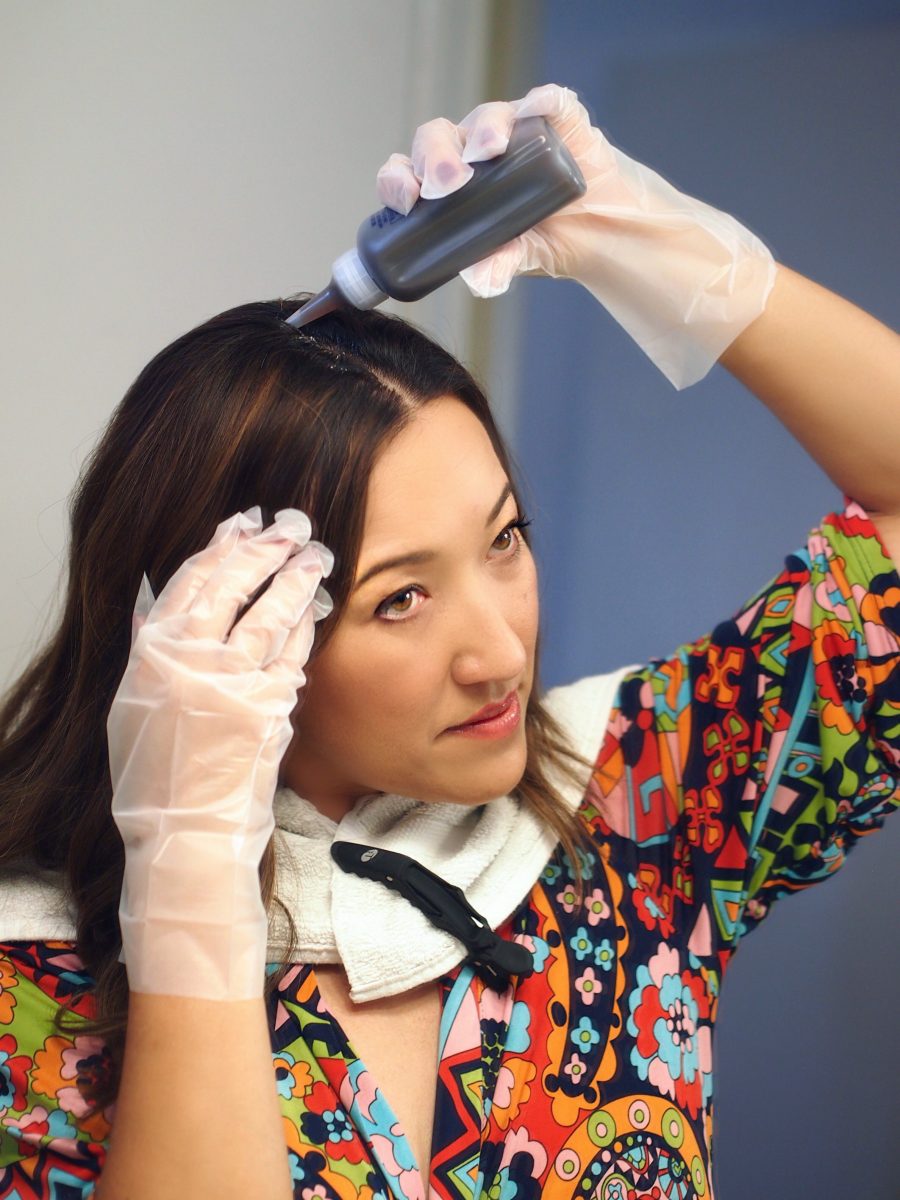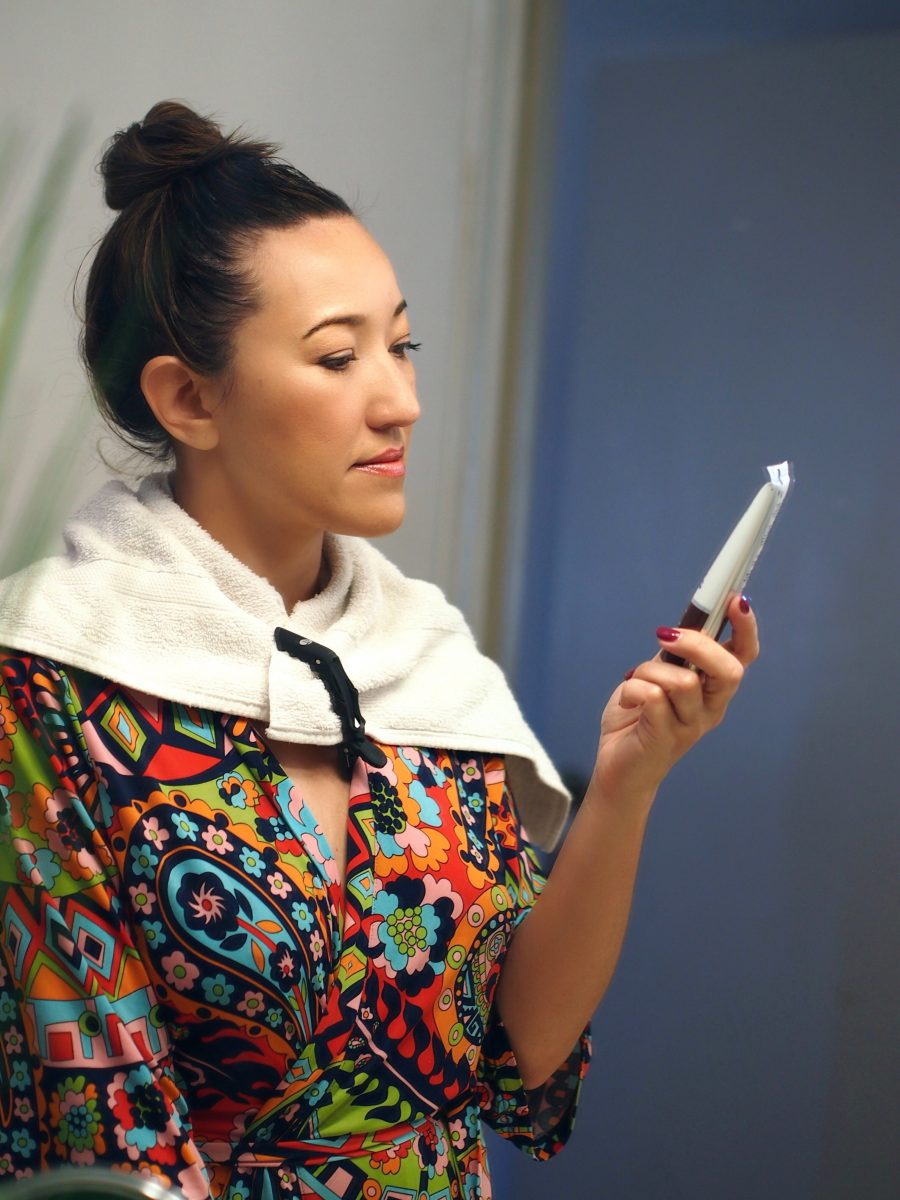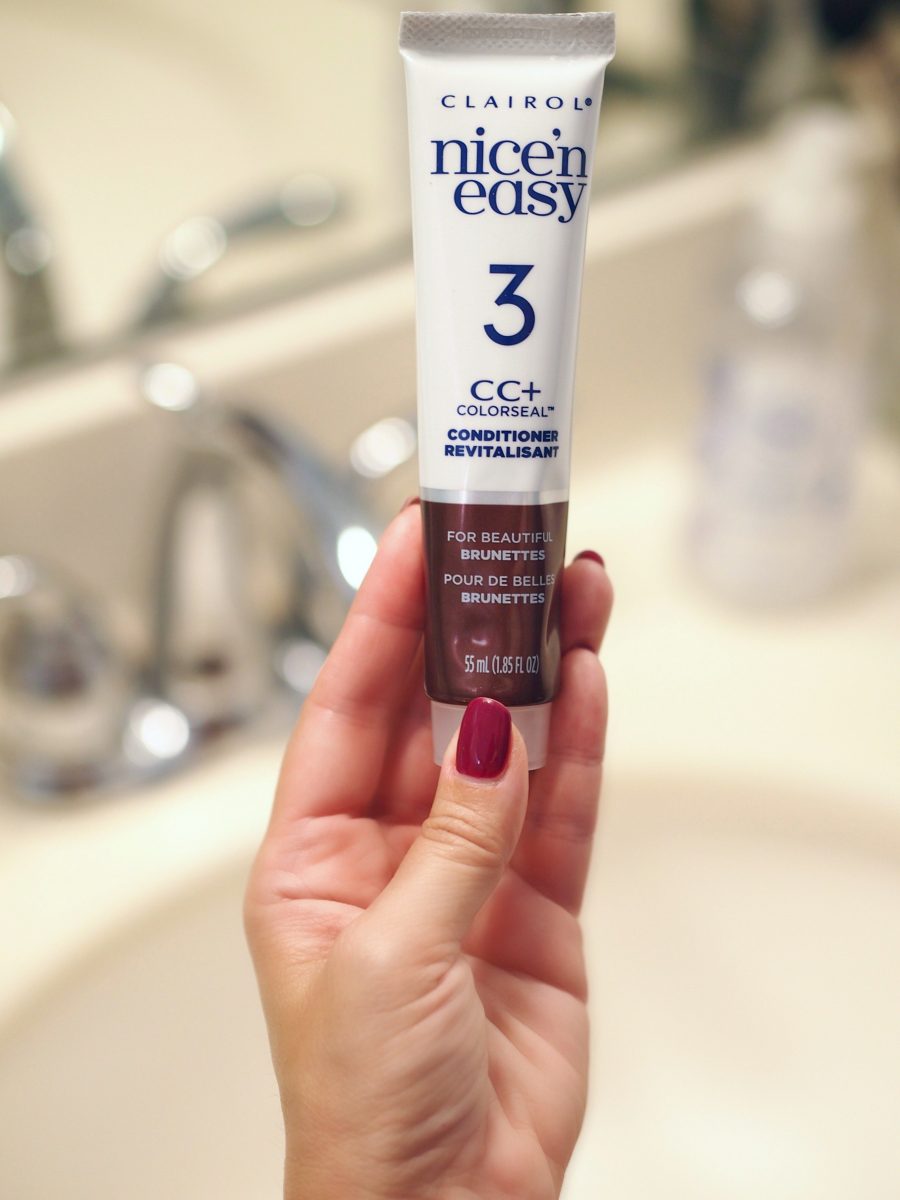 After applying I waited about 20-25 minutes and washed out hair color completely with shampoo. Then I conditioned it with the CC+ ColorSeal Conditioning Gloss labeled with the number 3. This conditioner is amazing. I wish they would sell it as a free standing product. Since I had an extra one, I threw it in my travel beauty bag.
With a quick blow-dry, my hair looks natural, shiny, feels soft and smells great. Can you tell it's out of the box? Find your Clairol Nice 'n Easy shade at your local Walmart or walmart.com.