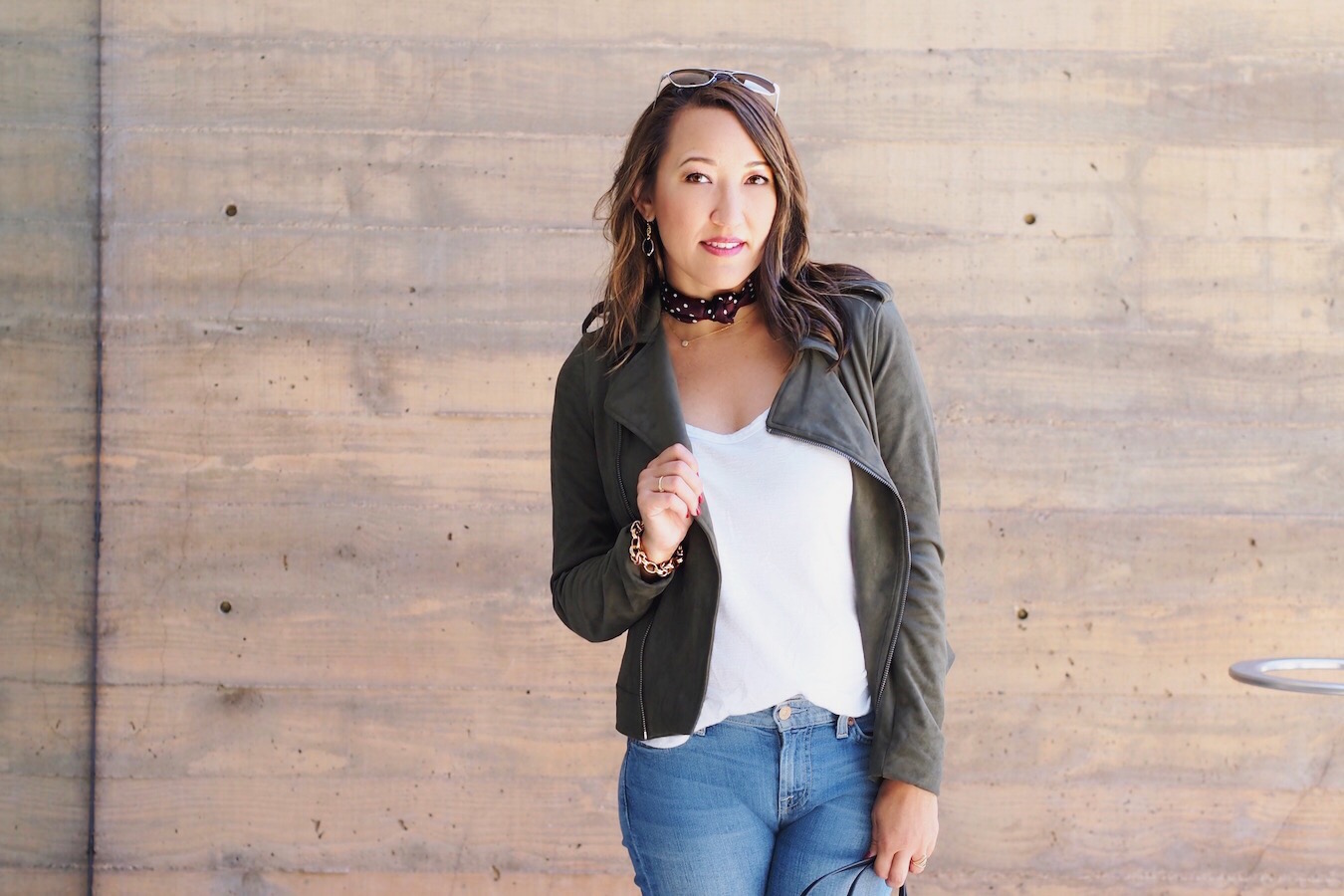 If you follow other fashion and style bloggers in Southern California, you must be hearing us complain about how warm it's been. I think we complain about the gorgeous weather more than anyone here. It's because we're dying to wear our Fall wardrobe! We might have to travel to cooler climates to get our style groove on if this weather doesn't cooperate soon. Of course, the latest weather report states we're getting another heat wave in a couple of days. Back to summer outfits? Oy vey.
Sorry to have gone on a weather rant, let's get to some savvy style inspiration shall we? I love jackets. Period. Jackets and blazers are a great way to make an outfit different and polished. One jacket every woman of any age (I believe) should own is the moto (short for motorcycle) jacket. I own three, the two featured below and a black one. BUT I just tried on a pink moto jacket at White House Black Market that I'm dying to add to my closet. Is that bad? Maybe I need a Shop My Closet rehab for 30-days? Ugh.
Okay, okay I digress yet again. Basically, you can rock a moto jacket casually or elevated, with a dress or pencil skirt, with jeans or denim shorts. You get it right? See photos below for examples.
If you're still shaking your head saying, "Ya, ya Maria this is good but it's not enough, I need more style direction." Okay, I hear you, so GUESS WHAT?? I'm publishing a FREE e-Book on Nov. 11 "How to Create a Savvy, Smart and Stylish Wardrobe" outlining key staple pieces to own, how to add seasonal trends, storing during off season, what to ditch and more. I'm very excited to share this e-Book with you! All you have to do is sign up when the pop-up screen appears. That's it, boom you get it.
I would love to hear from you in the comments on what you think about moto jackets. Thanks for stopping by! XO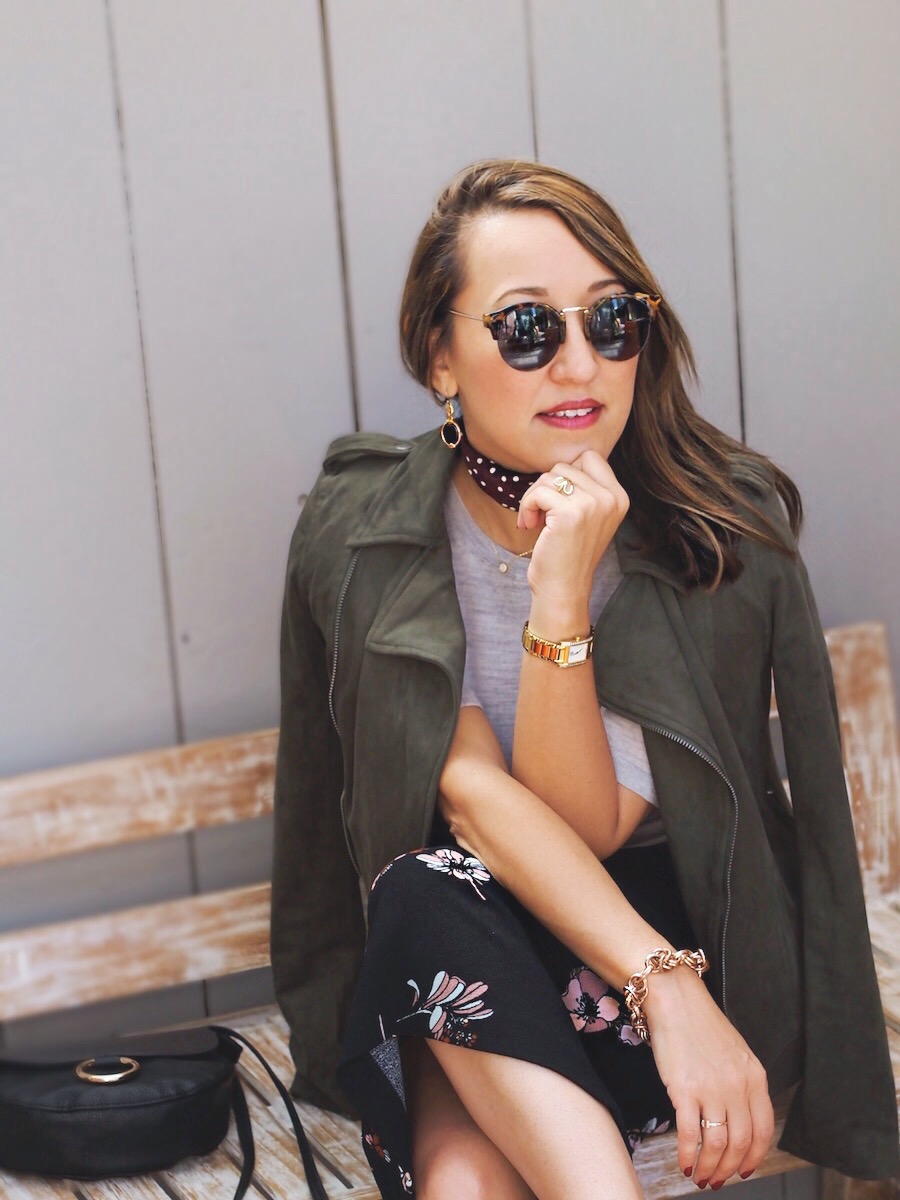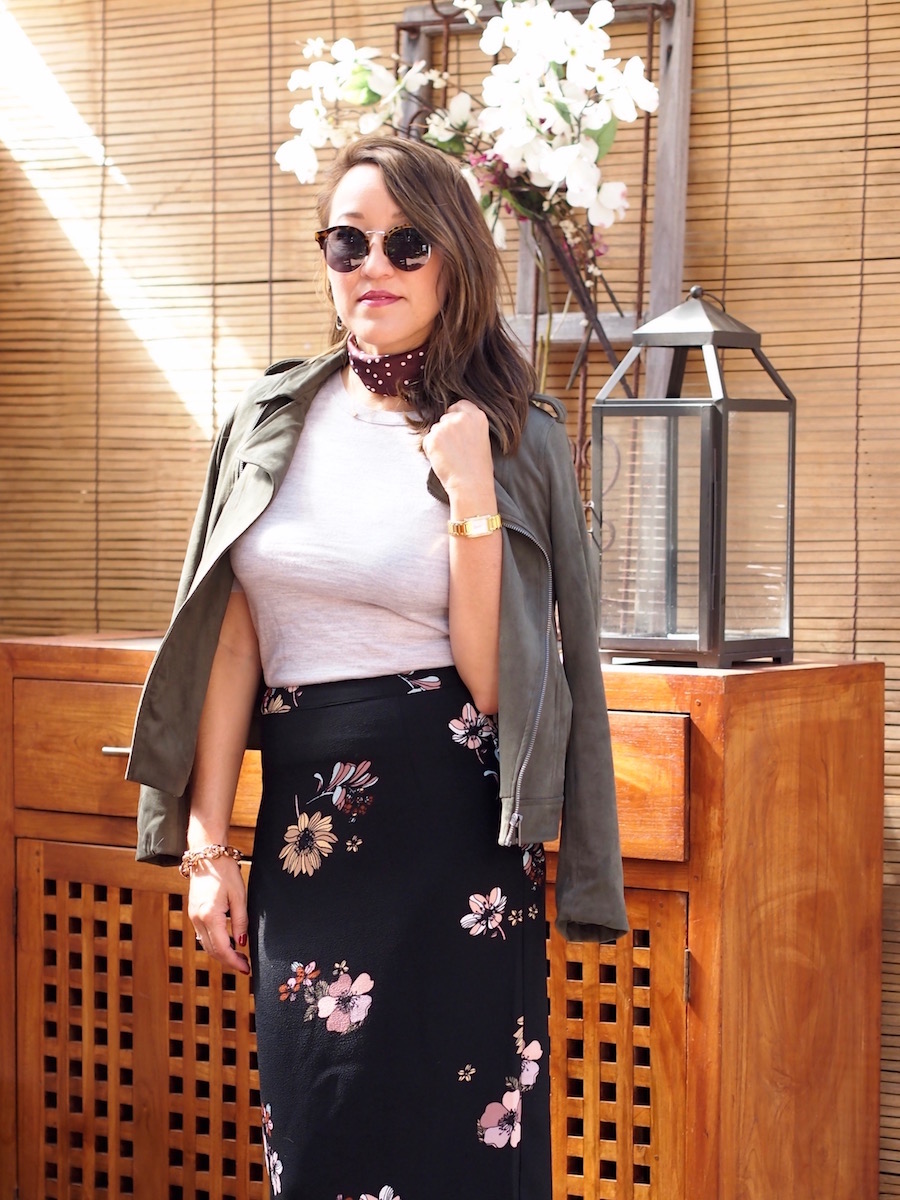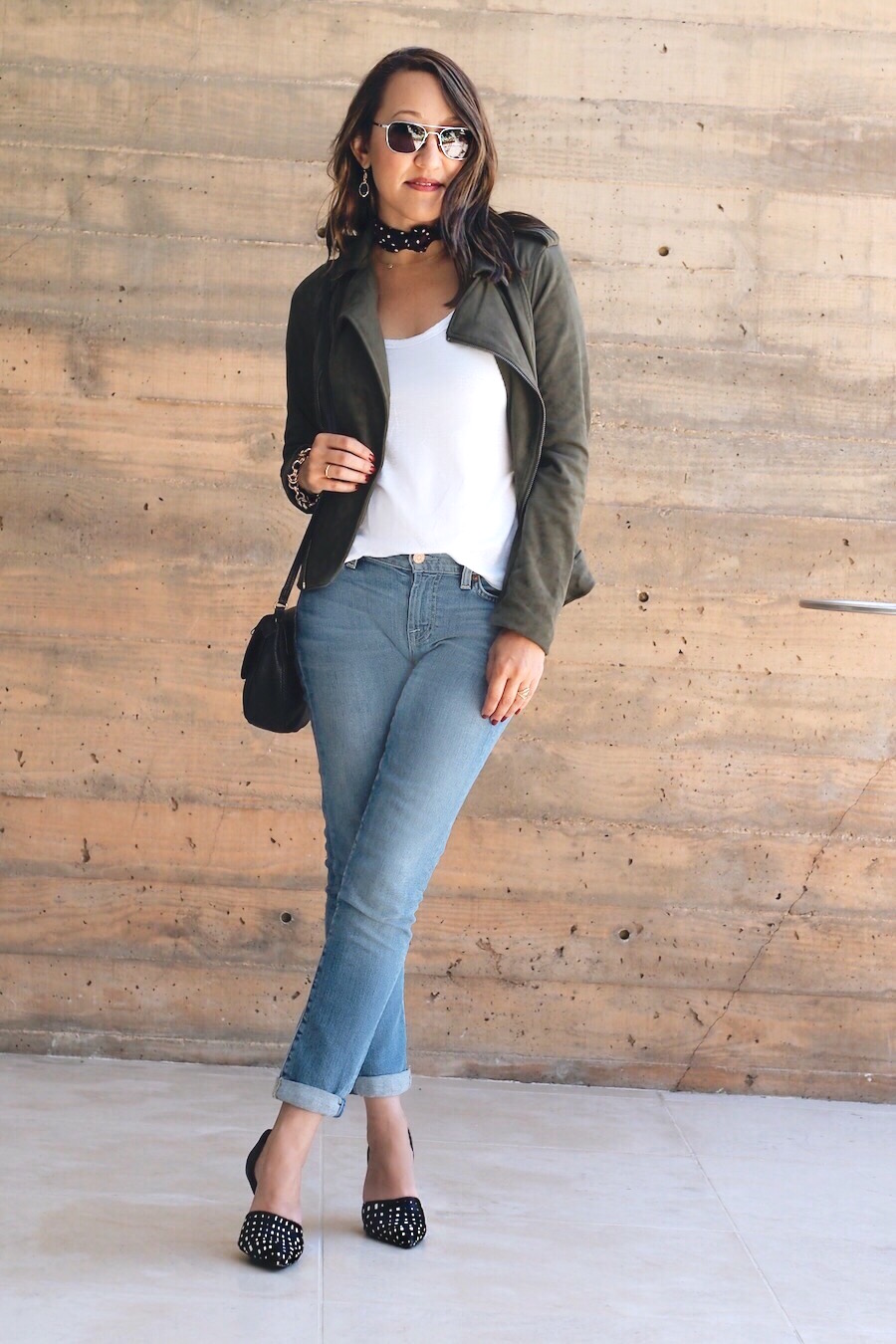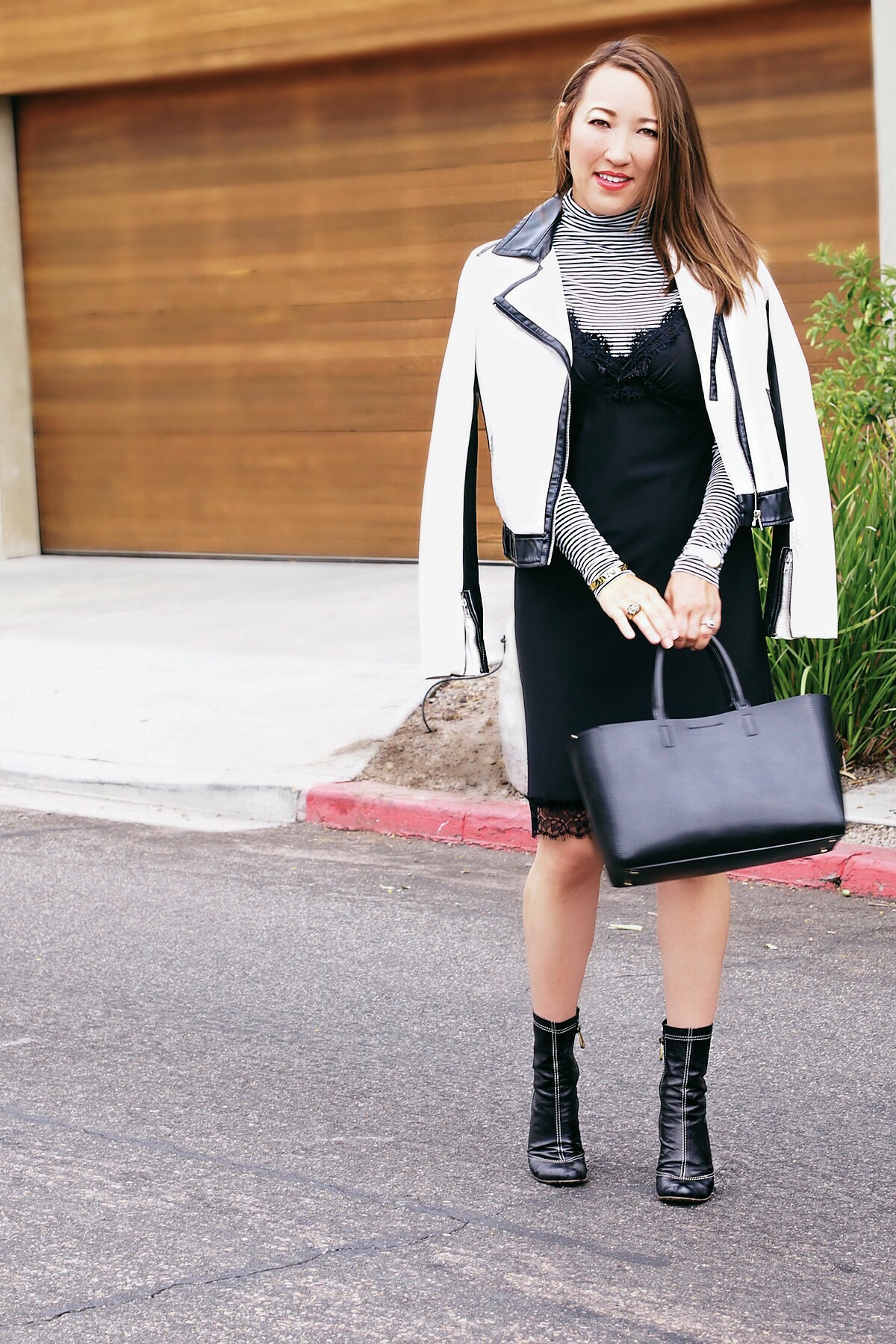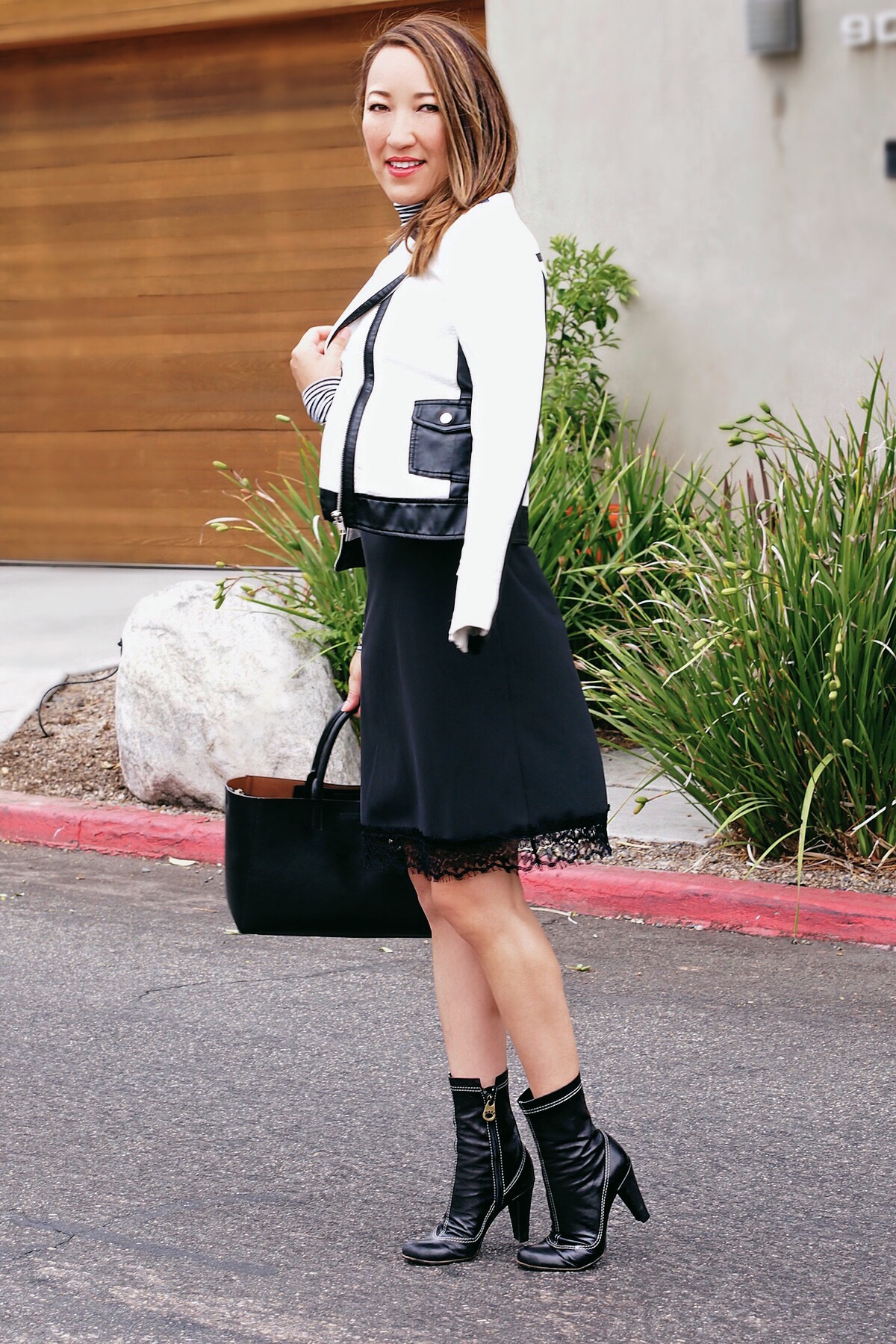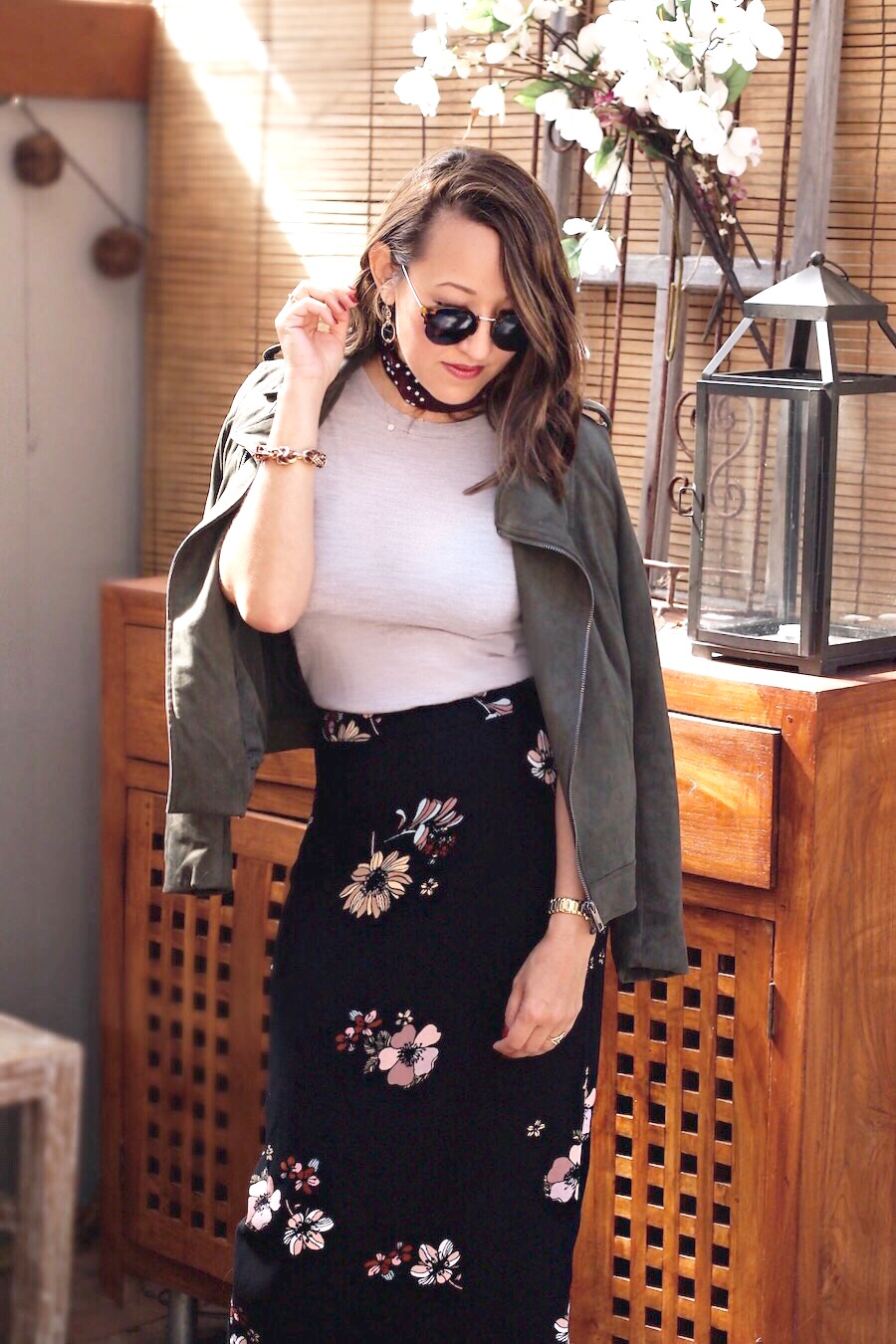 Look 1: Polka dot neckerchief, olive green faux suede moto jacket & floral long pencil skirt Who What Wear x Target collection
Look 2: Who What Wear x Target polka dot neckerchief and olive green moto jacket, white Banana Republic t-shirt, J Brand Jeans, Joe's brand shoes (Nordstrom Rack)
Look 3: I Heart Ronson at JCP Faux leather black/white moto jacket (old), slip dress by Single Dress (old), striped turtleneck long sleeve and handbag Banana Republic, Marc Jacobs ankle boots (old)
Shop Similar Styles