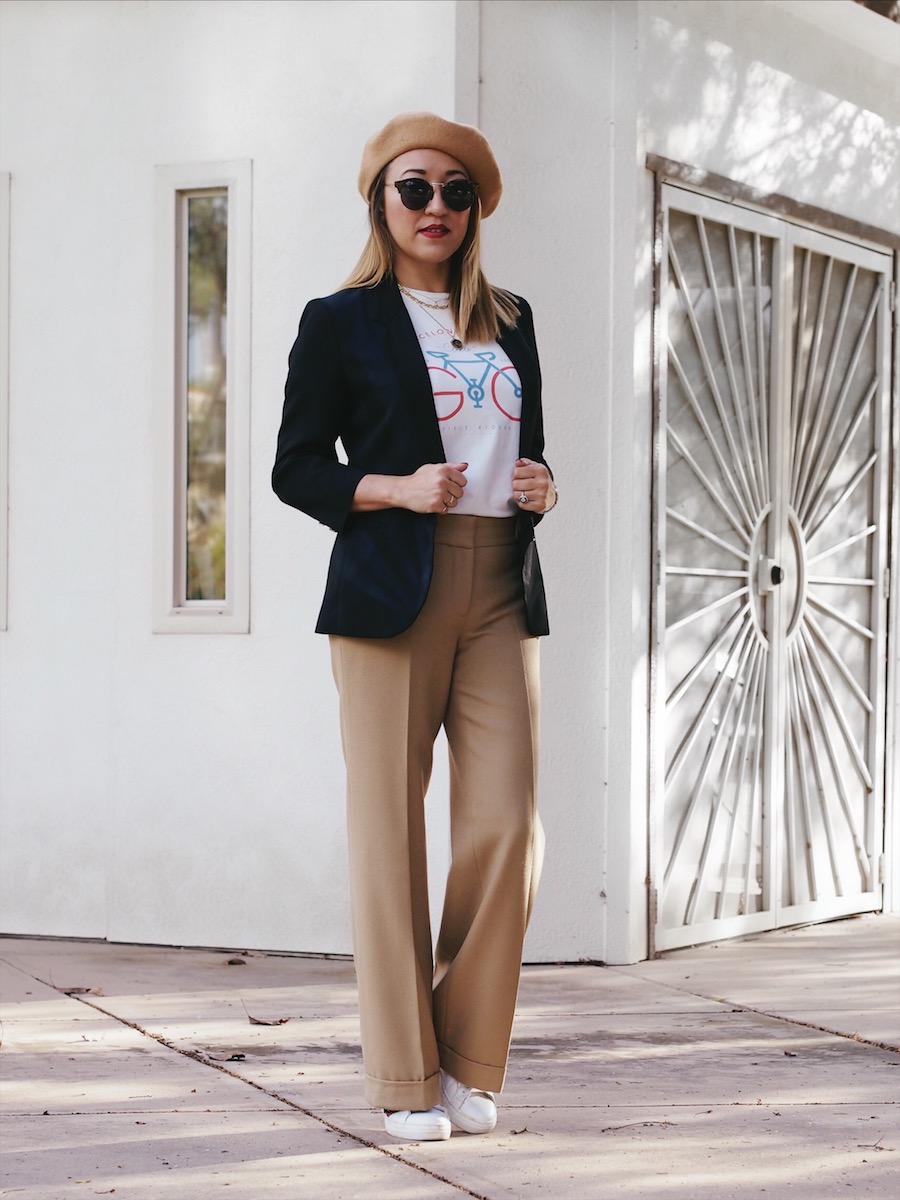 I'm doing a three-part post on high-waisted pants, so check back the rest of this week. Women love high waisted jeans and pants but how to style them seems to be the popular question. I love sharing with you how to wear a specific piece at least 3 different ways. That's what I preach in my book (HERE) about shopping. If you can't figure out how to make 3 outfits from your wardrobe with a new purchase then don't buy it or return it.
Here's why I love my high-waisted pant from J. Crew (purchased years ago): they're tweed, camel color, have lining and keep me warm during fall/winter. The BEST part of this style of pant is that it never goes out of fashion. I'm still shopping my closet and wearing pieces on repeat. See how I've worn this pant HERE and HERE.
Today's Savvy Style inspiration is all about that casual off-duty vibe when you don't want to wear jeans, leggings or anything tight. I kept my high-waisted pants understated by pairing a graphic t-shirt, blazer and sneakers. I topped off my look, literally, with a beret. FYI, berets and bellman caps are all the rage this season so have fun accessorizing with a few of these toppers.
In other news … are you part of the #SavvySquad yet? Sign up below and you'll receive notices on new posts, giveaways, special announcements and more.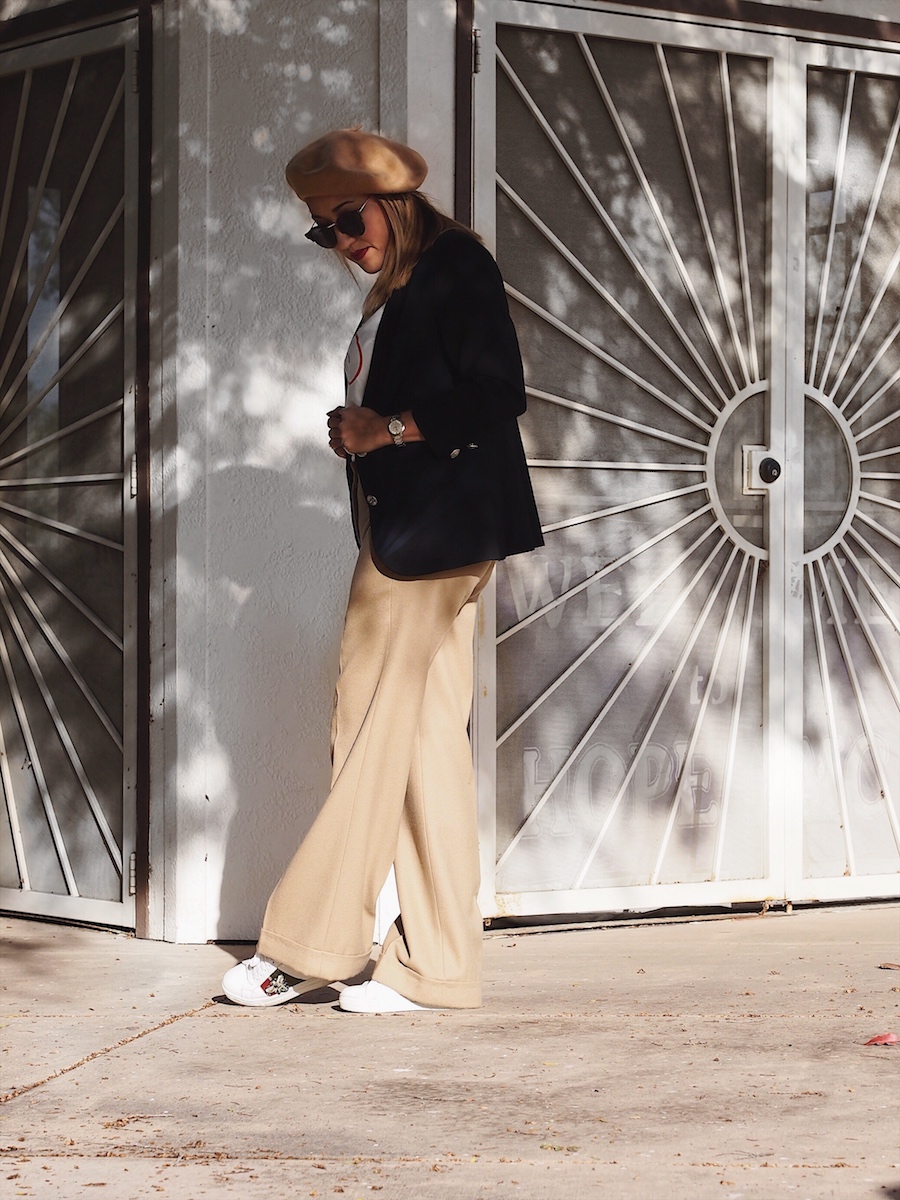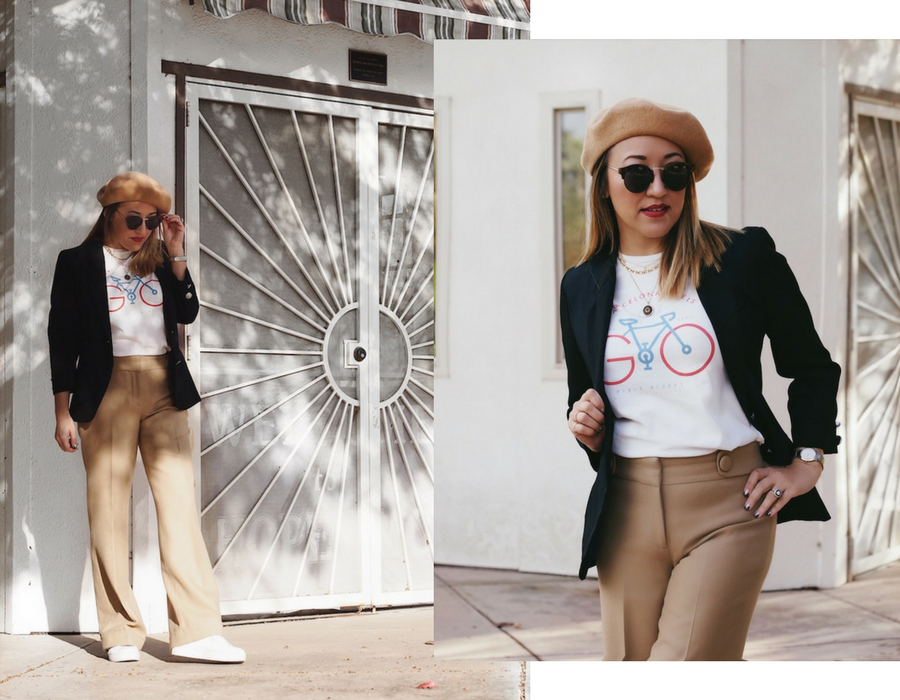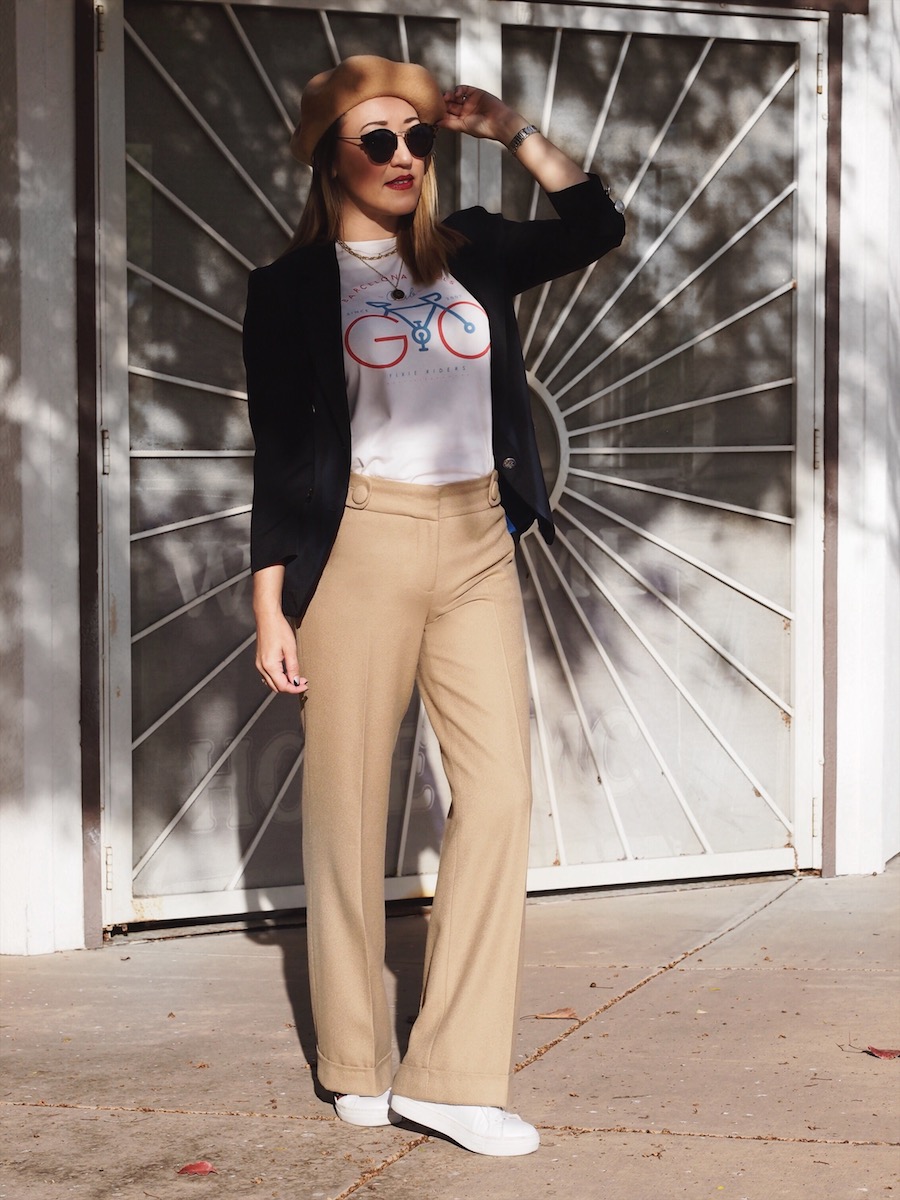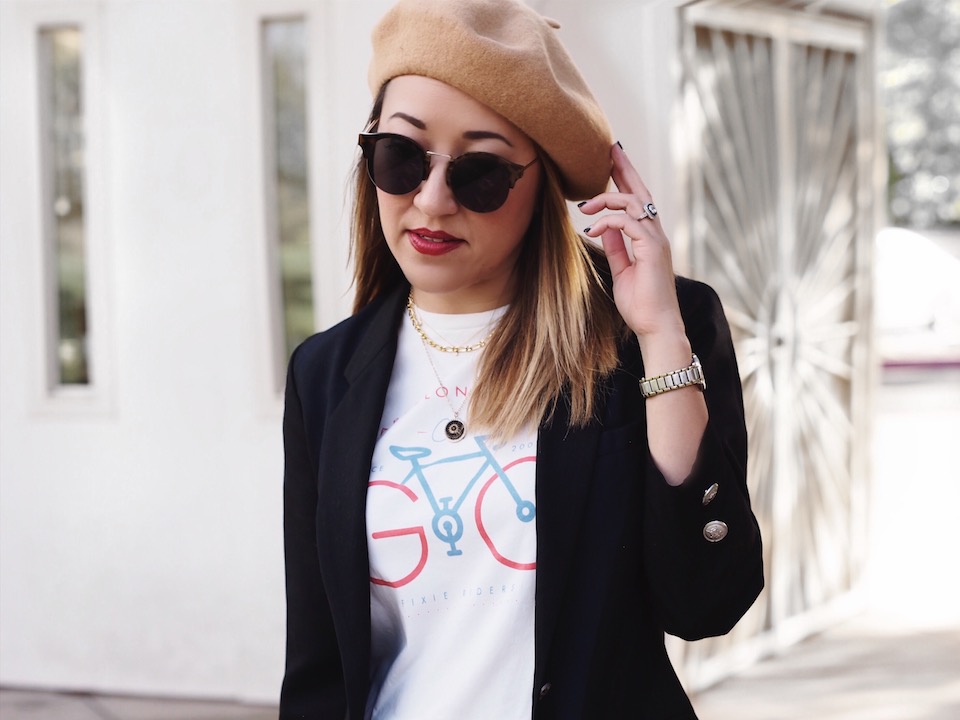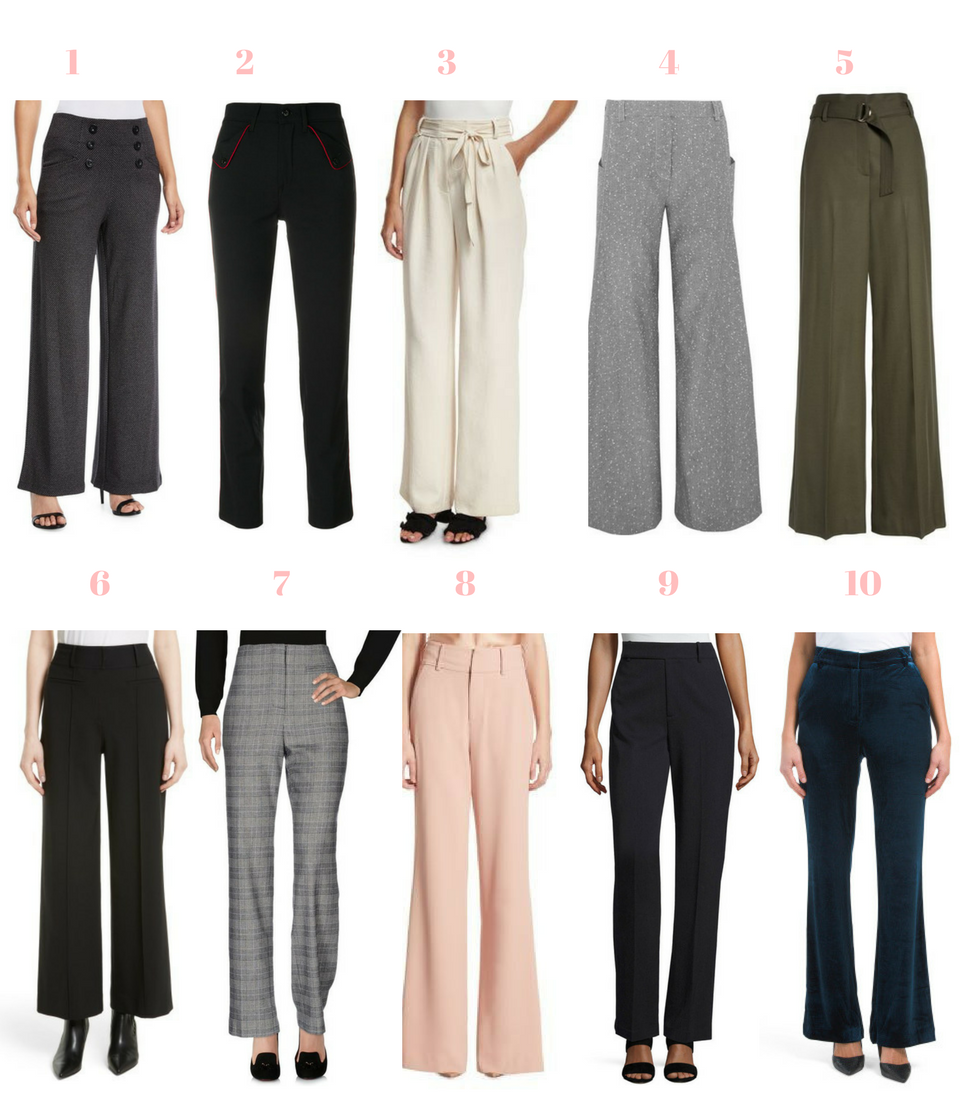 Here are my top picks for high-waisted pants in various colors and price points, which is your fave?
1.Max Studio High-Waist Ponte Wide-Leg Pants
2. The Seafarer high waisted cropped trousers
3. Rebecca Taylor High-Waist Wide-Leg Belted Crepe Pants
4. Topshop Unique Wool-blend Tweed Wide-leg Pants
5. Lewit Wide Leg Stretch Wool Pants
6. Diane Von Furstenberg High Waist Wide Leg Pant
7. Alexander Wang checkered high waist pant
8. Alice + Olivia Dawn High-Waist Flared Pant
9. Vince Wide-Leg Wool-Blend Pant
10. TJ Maxx High Waist Wide Leg Velvet Pant