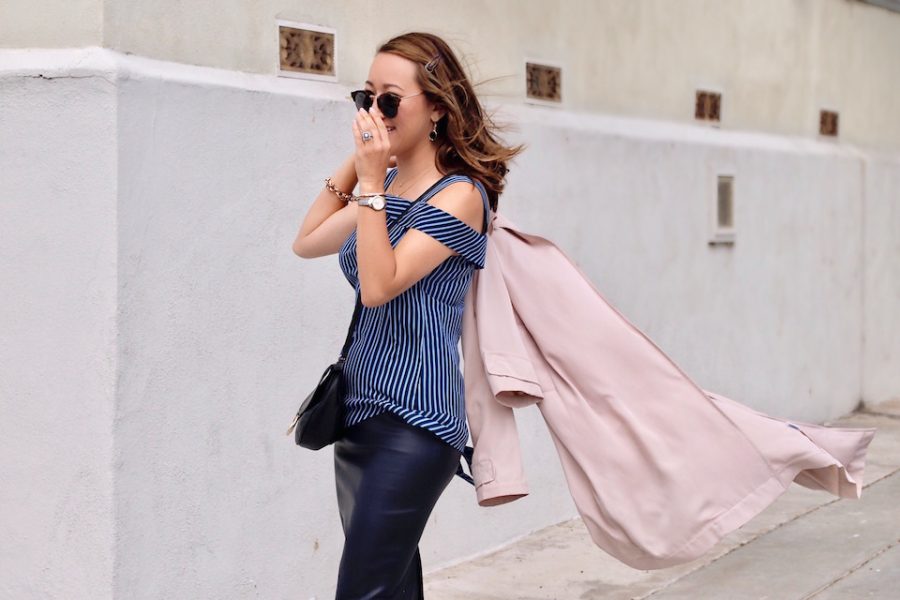 The Fall weather in Southern California isn't quite chilly enough to start layering. Honestly, we don't get layering seasons here. Because of that, I have to get savvy and find pieces that are lightweight so that I can create an overall look that has a layering component.
As you know by reading my blog I'm all about being savvy, especially when it comes to styling which usually means finding different ways to wear the pieces I have in my wardrobe. I recently added two new items to my closet, Banana Republic SS17 asymmetrical band top (called Maria, so of course I had to get it!) and Storets white wrap top with balloon sleeves.
I knew these pieces would pair nicely with other separates in my closet from a Zara navy faux leather pencil skirt to my Loft army green midi-skirt, Nordstrom Rack lightweight trench and vintage Louis Vuitton clutch. Color trends for this Fall include navy, army green and pink (yes PINK). They're complementary colors so you can actually wear them all together (see photo below with pink bomber jacket).
One outfit combination I didn't get to photograph is pairing the white wrap top with my army green skirt. As you can see I've maximized my wardrobe with just two new pieces.
You'll notice in the next few weeks more beauty, lifestyle and travel posts. Keep updated by subscribing to the Savvy Insider. Thanks for stopping by, XO!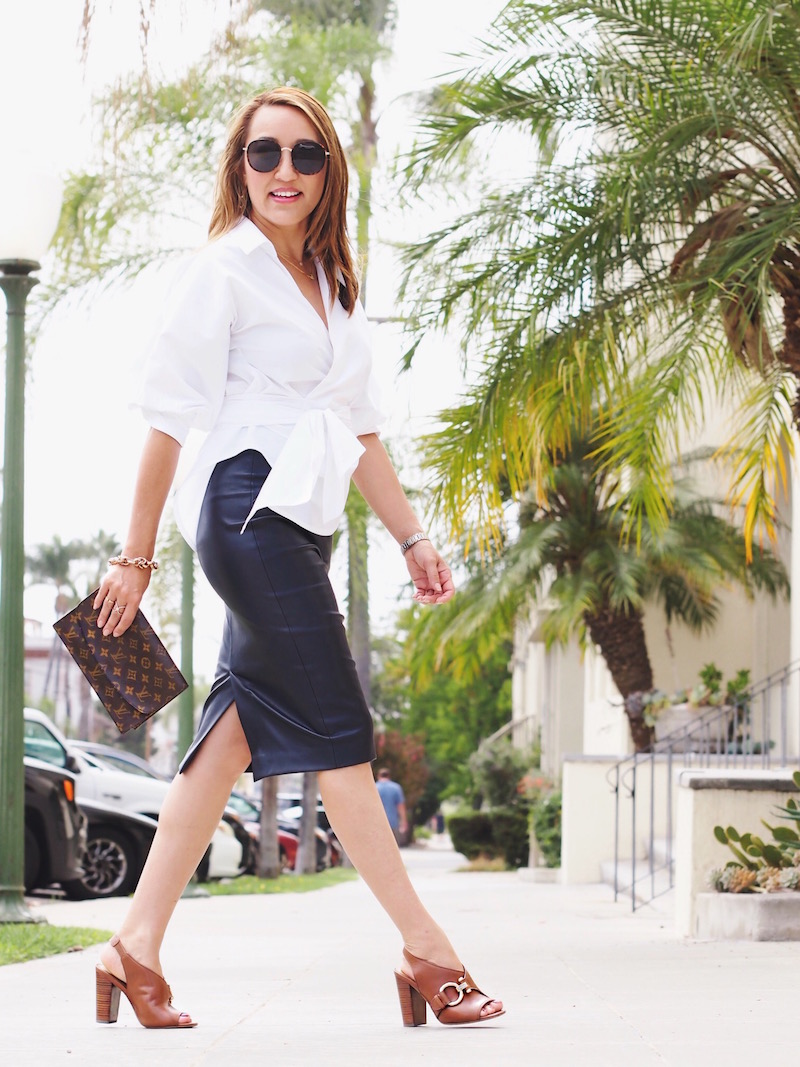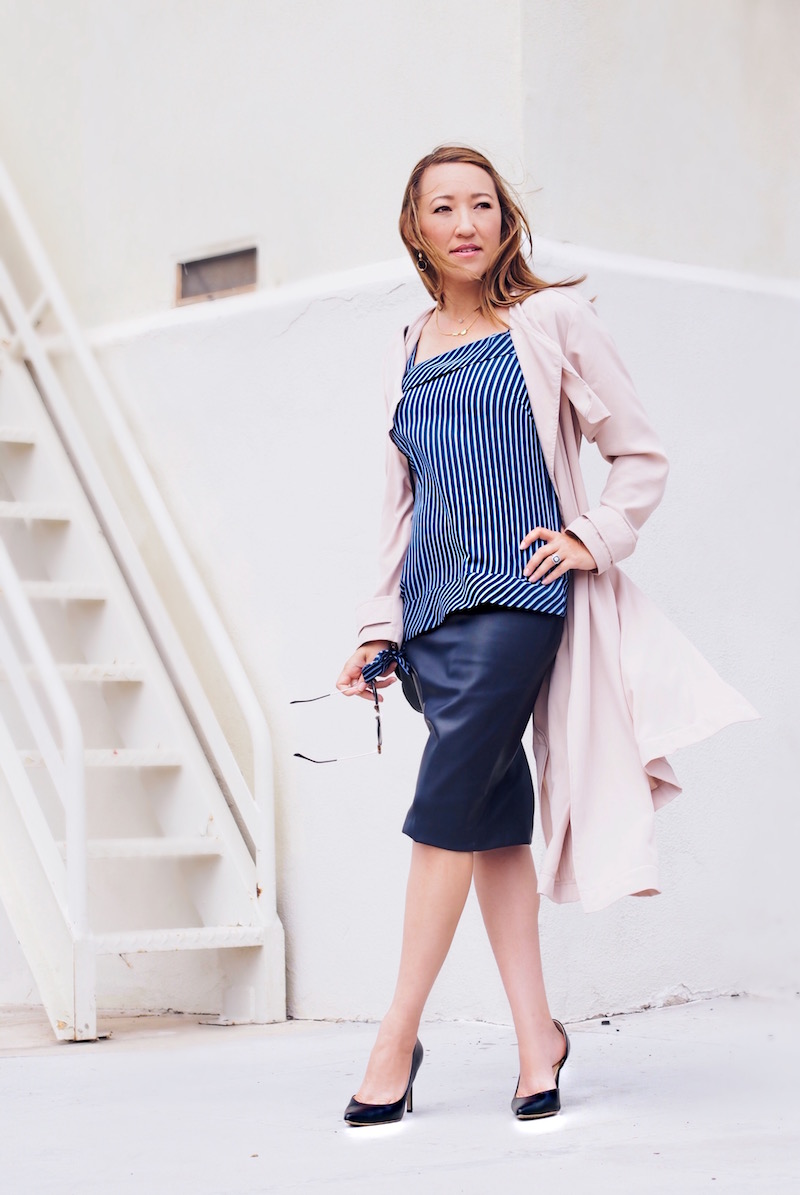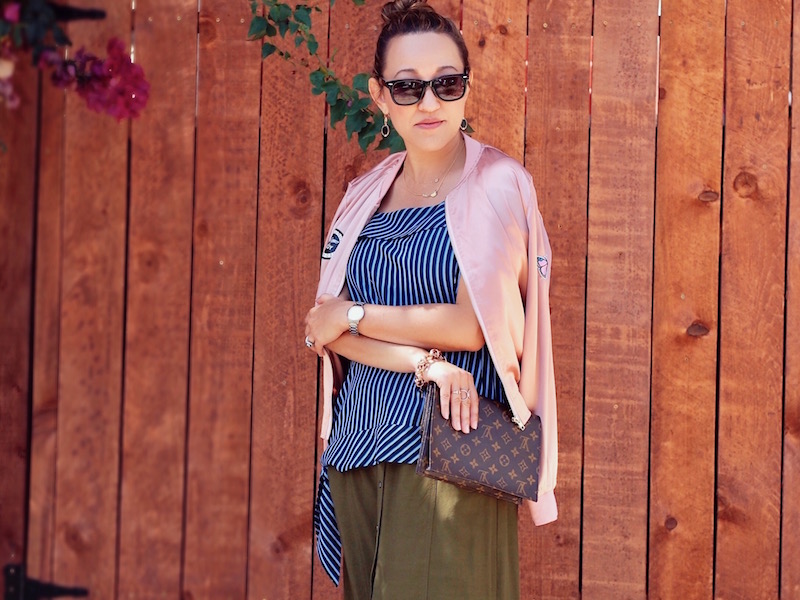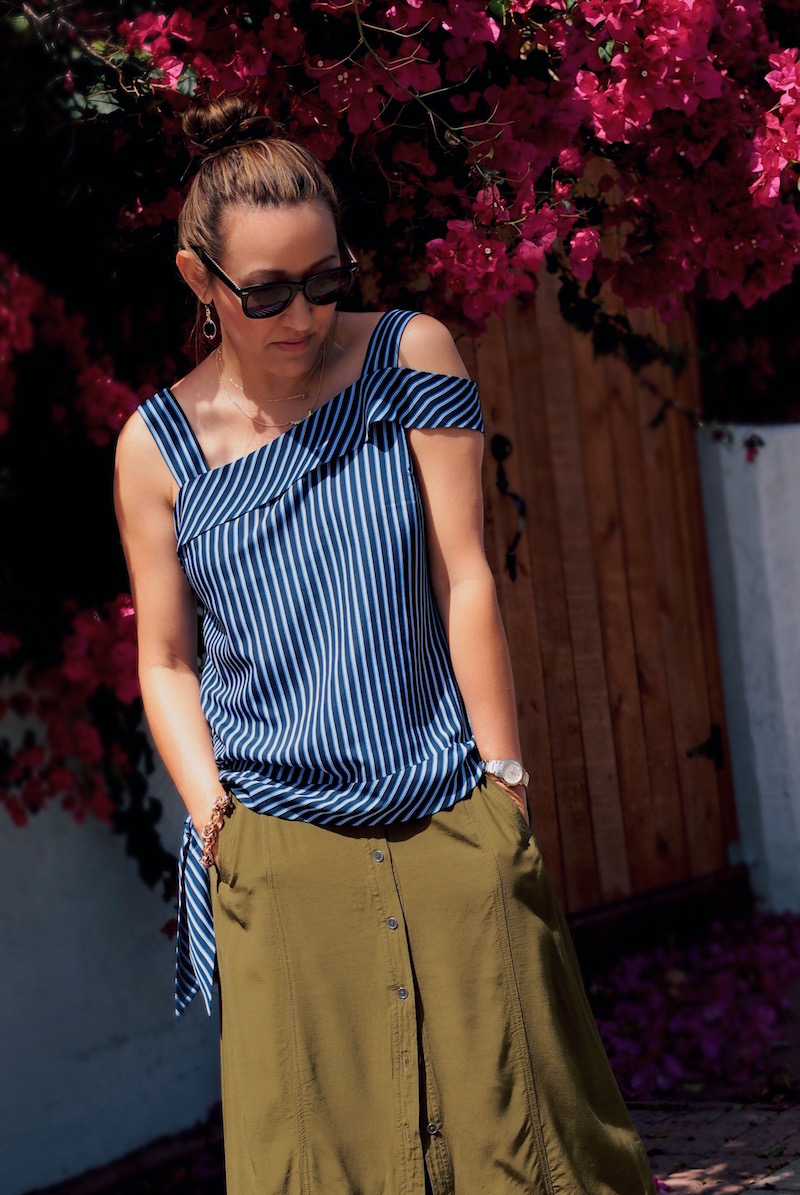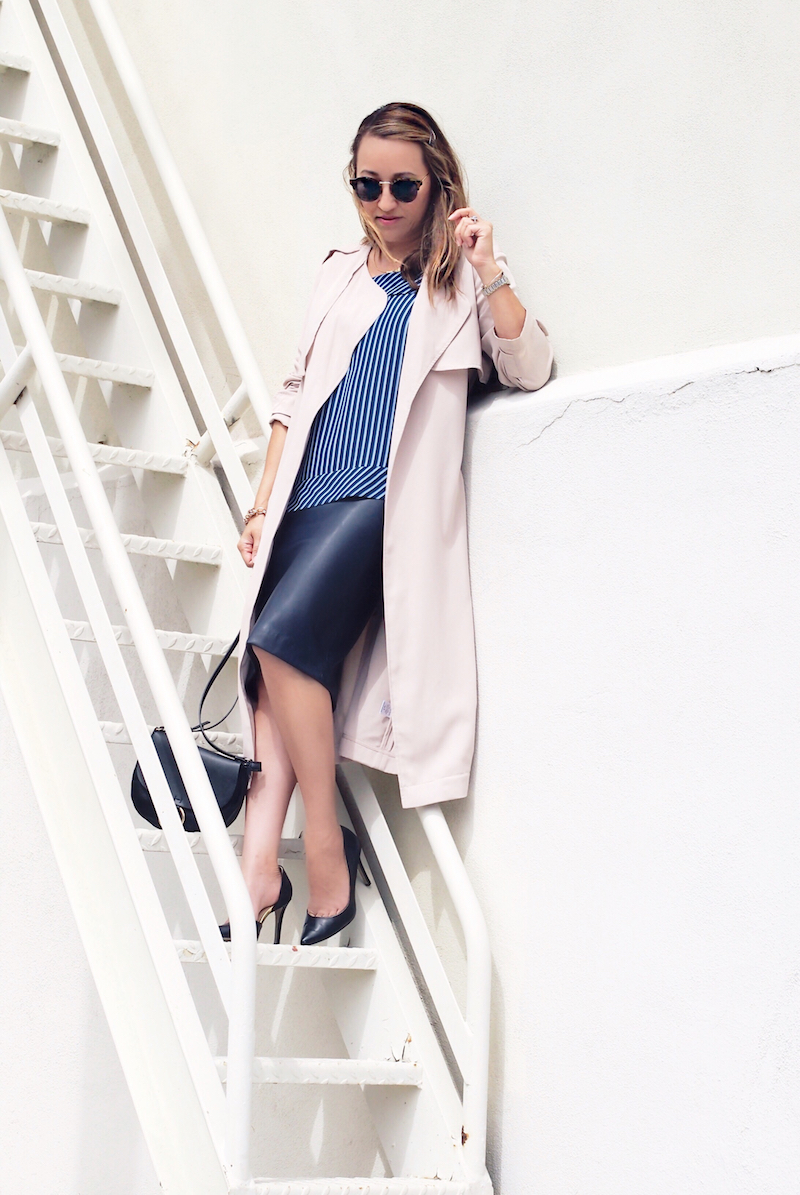 Shop My Style