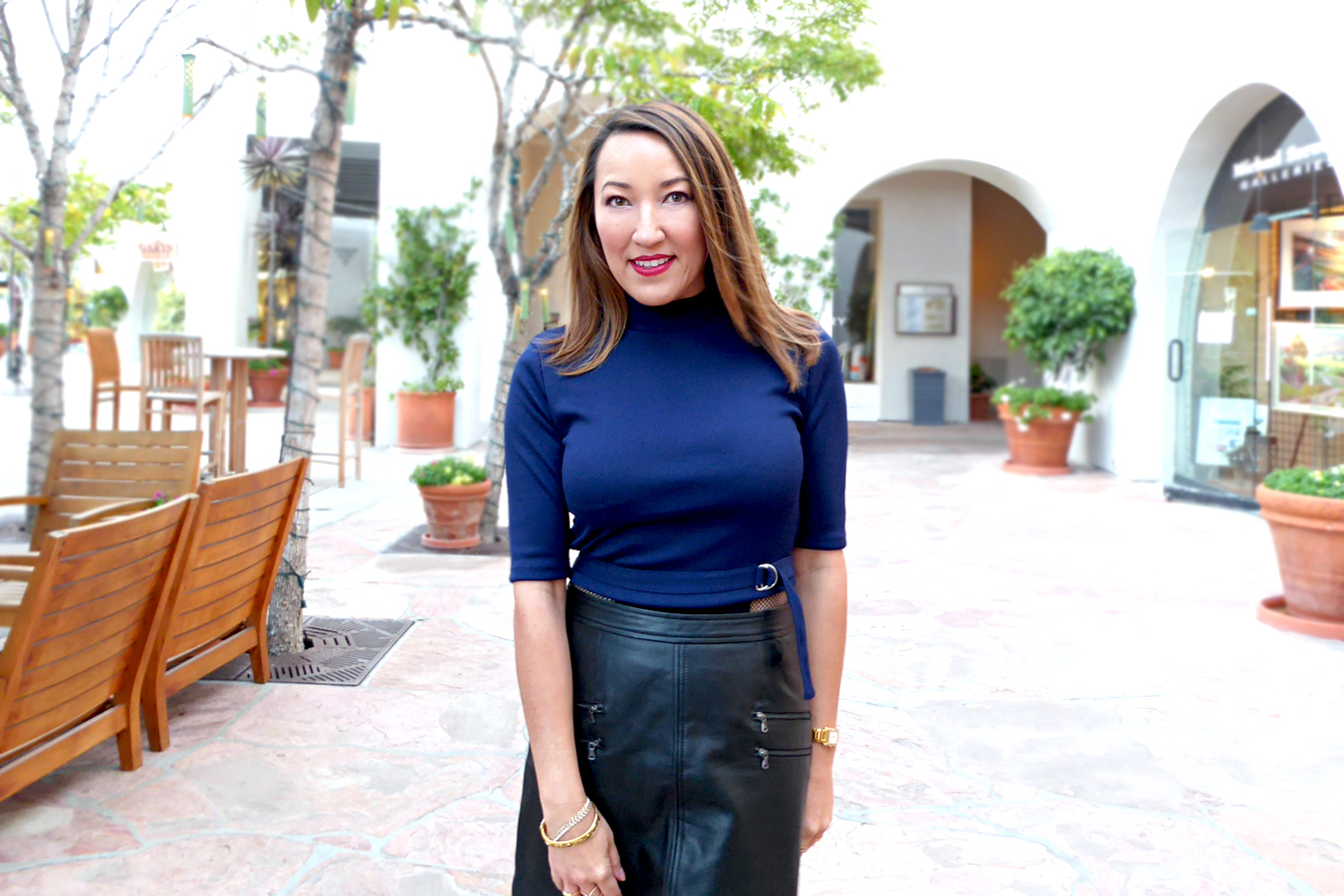 Baby it's coldddd outside so what the heck am I wearing? Well, I'll tell ya. I'm showing you TWO trend pieces for the winter that you can transition into the spring season. Leather mini skirts and over-the-knee boots have fashion longevity. Invest in these two items (if you haven't already) and you'll be able to wear them year-after-year by styling differently.
What you DON'T see with my outfit of the day is a cashmere blanket sweater by Vince (similar HERE and HERE) that I invested in years ago to keep me warm. While I was shooting my photos, I realized I had left it in my car which wasn't close by hence no outerwear shown.
Today's savvy style tip is about investing in a leather mini like this one from PAIGE and suede or faux suede over-the-knee boots (similar HERE, HERE and HERE) like the pair I'm wearing from Nordstrom Rack. Bonus Style Tip: You might notice a little black mesh peeping out around my stomach area, that's a body suit for when my crop top rises a little too high and I don't want to expose bare skin.
This outfit is a perfect Date Night look. Even though I'm on a "Man-tox" (detox from men), I can still show you ladies who are dating, what to wear. You can still look sexy and stay warm this winter. Thanks for reading and if you have a style, fashion or even personal question to ask, leave in comments below or tweet me @mariavonlosch. Stay stylish xo, Maria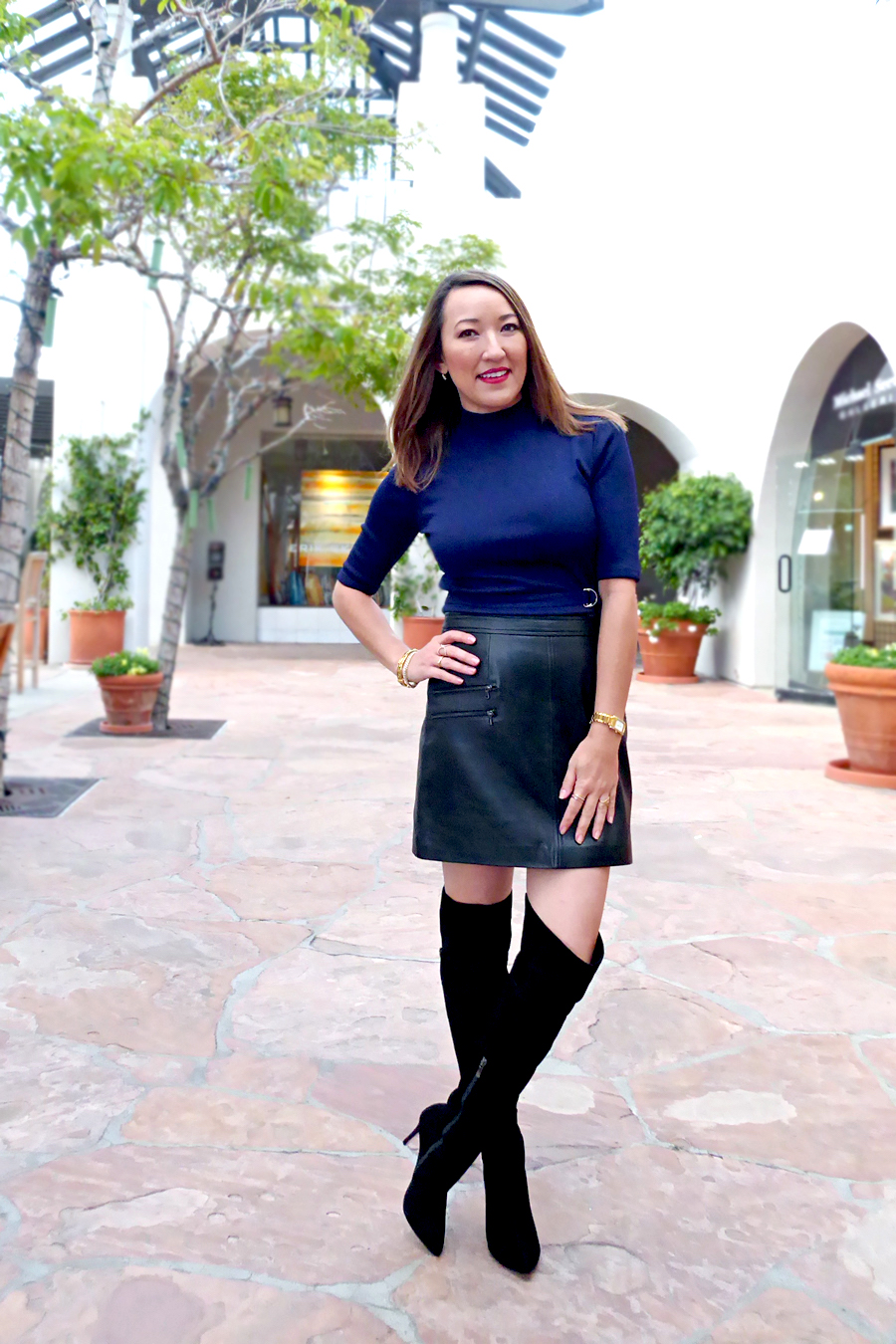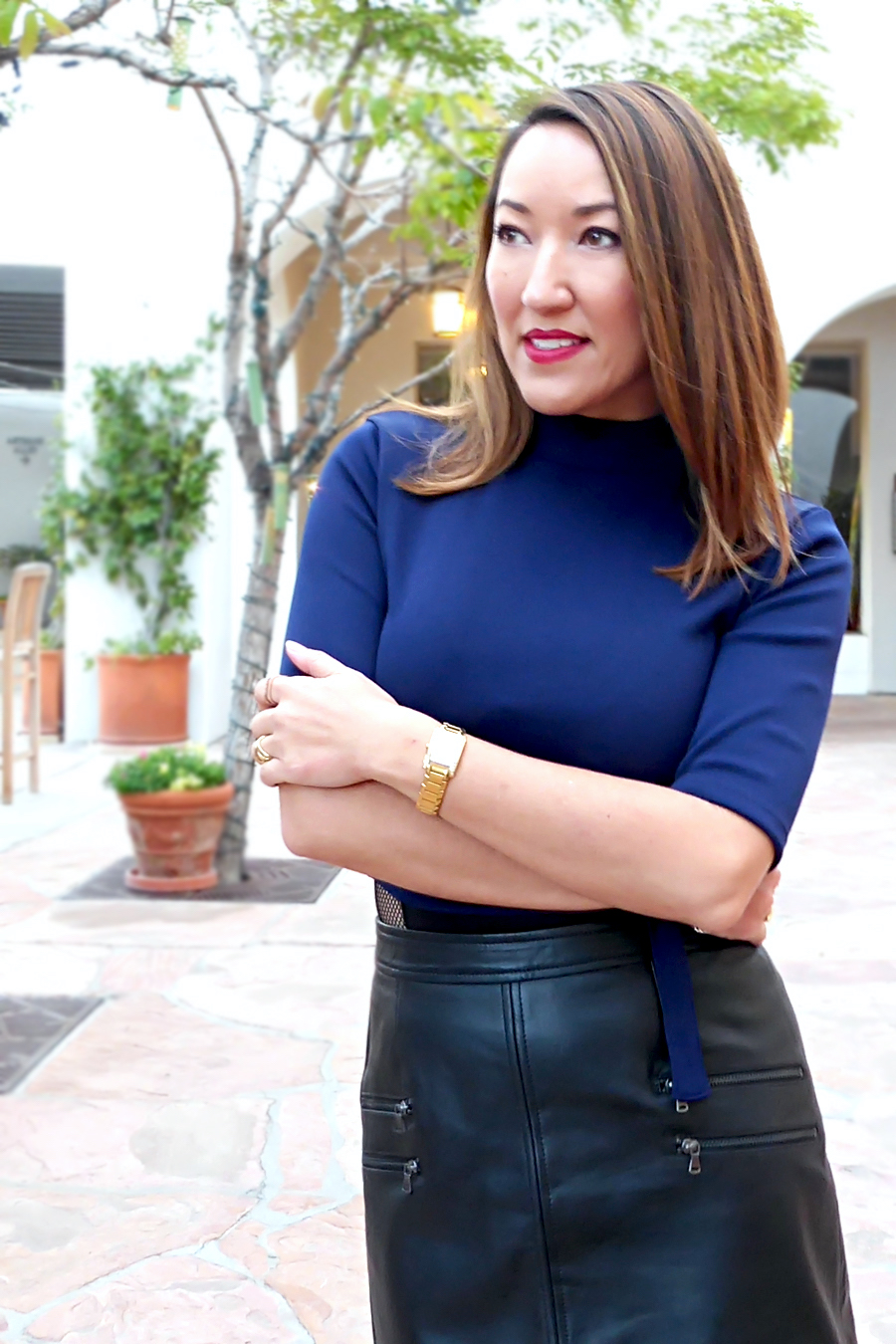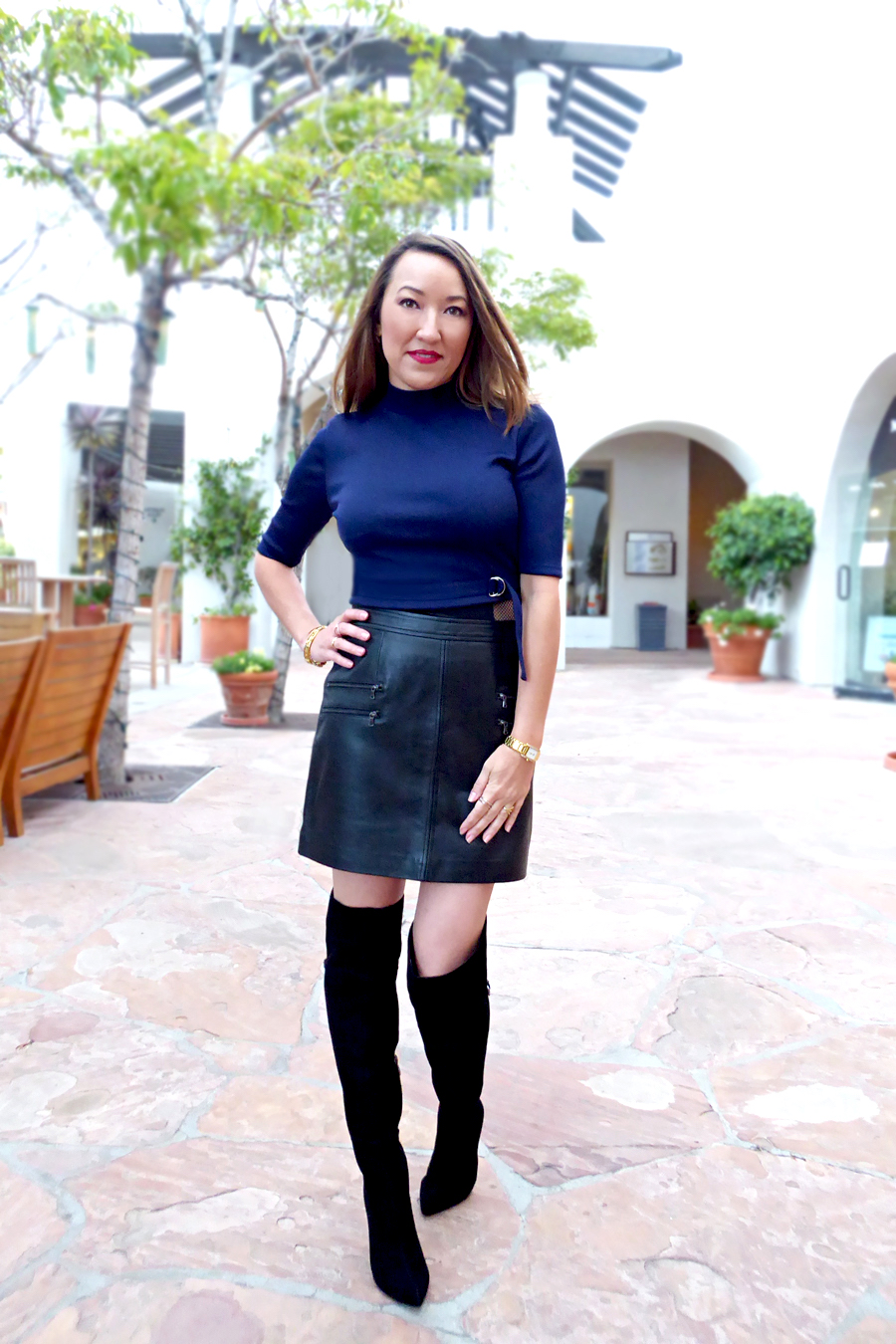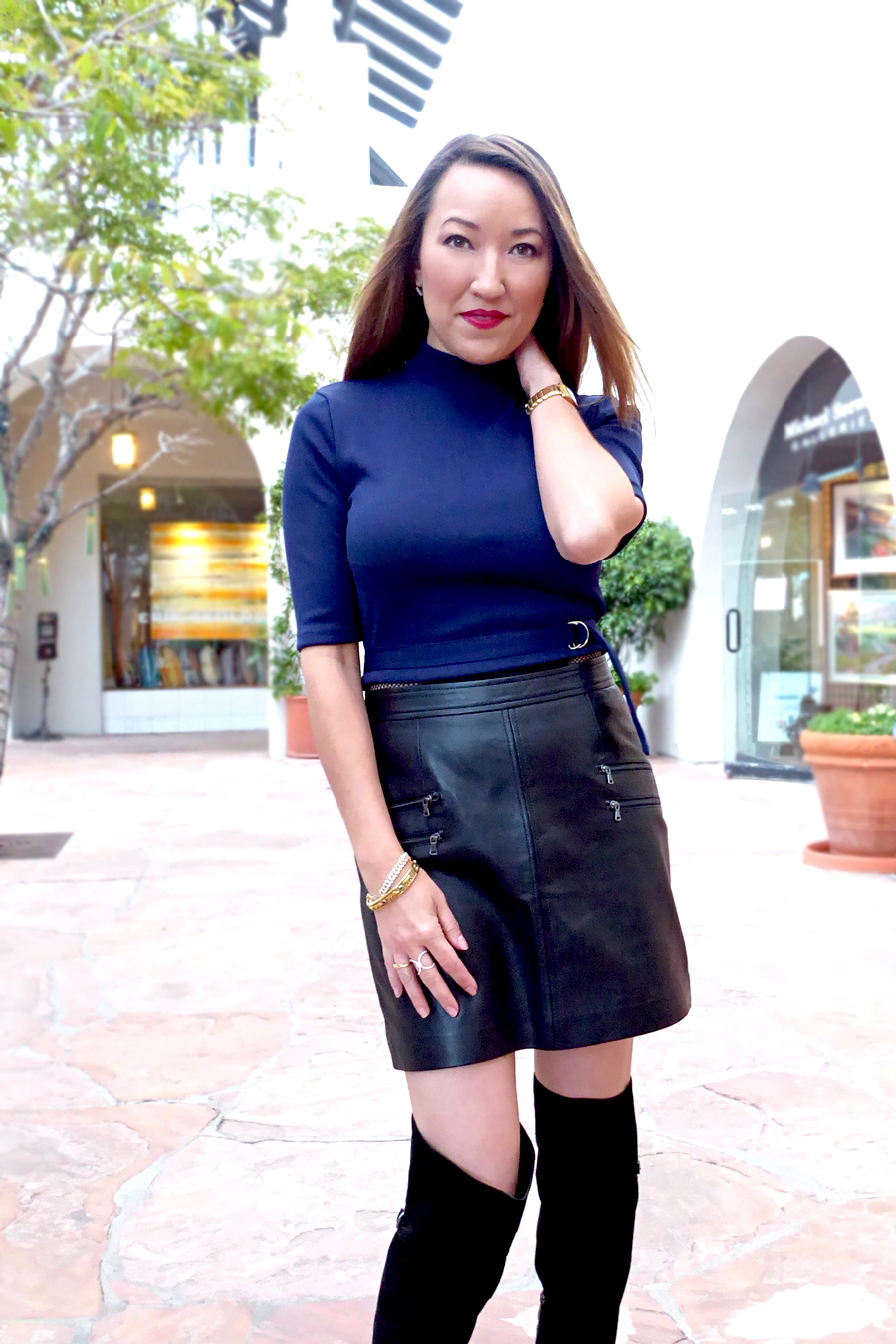 This slideshow requires JavaScript.