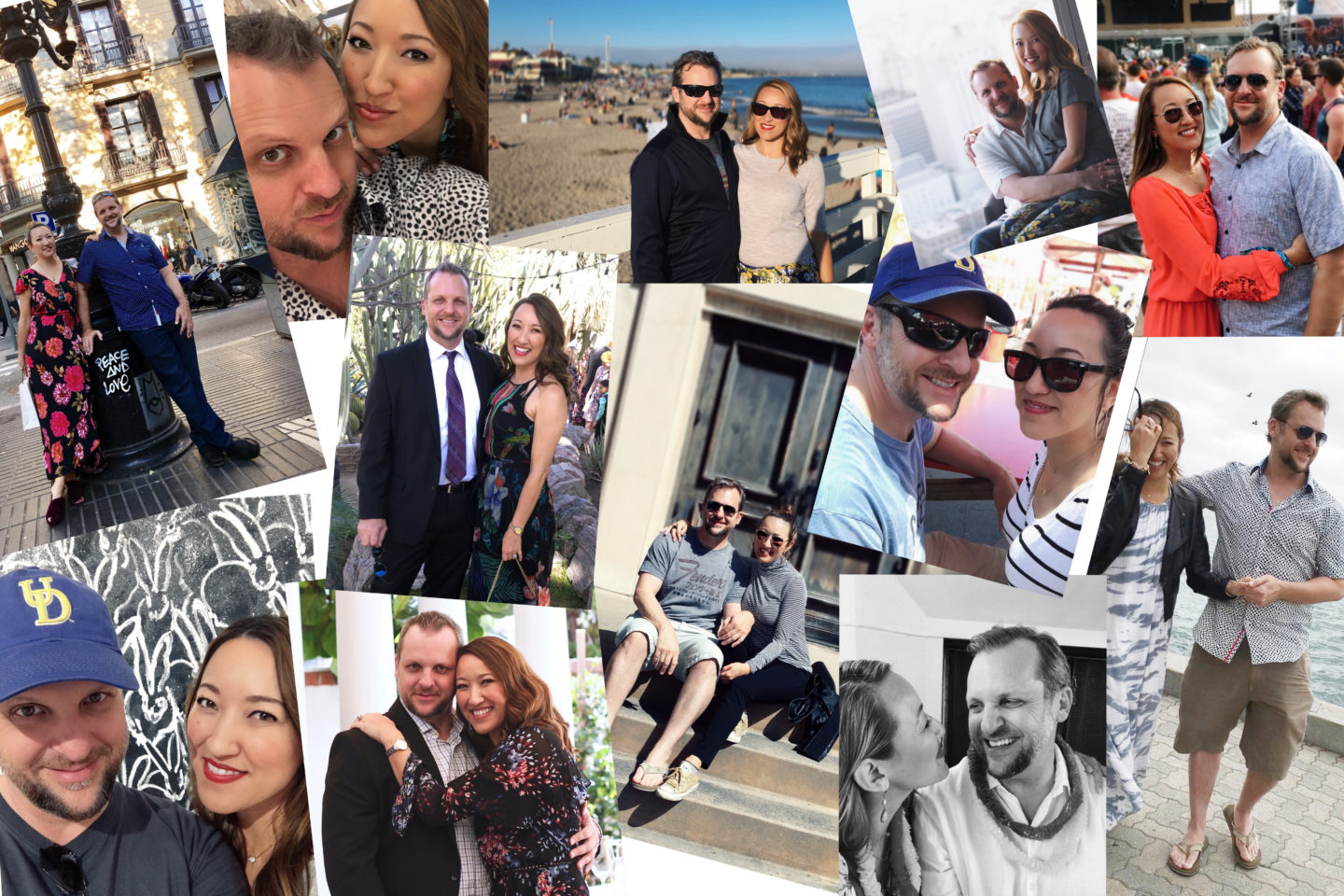 Hello dolls! It's the holidays and almost the end of yet another year. I've had a pretty huge year so far. First thing, being engaged and secondly in the middle of buying a new home. It's been somewhat of a whirlwind trying to plan bits and pieces of my wedding for next year. Figuring out where to live has made planning slightly challenging.
Being engaged is definitely a fun time. Not only does it bring you and your fiancé closer, everybody is happy for you. You also get asked the question, "How did he propose?" My proposal was on a day that I didn't expect. Although I knew we had the ring picked out, I had no clue when it was coming. My fiancé even had the jeweler send a fake email to say the ring delivery would be delayed by a month because of sizing and something else.
Little did I know, he already had the ring. So here's how my day went down when I said "YES" …
9:30 AM
Him: What do you want to do today?
Me: Let's go to Seaport Village, I haven't been there in awhile.
12:00 PM
Getting ready to go, I put on an outfit and my fiancé suggested this maxi dress that I haven't worn yet. I thought that was sweet he actually wanted to see me in something of his choice. He never does that. Hmmm…
12:30 PM
We're driving along the coastline in downtown San Diego where all the ships are.
Him: Let's park here, this is the start of Seaport and we'll walk down.
Side note: We were not close to Seaport Village at all, it was windy and slightly chilly and he wanted me to walk ALL that way on an empty stomach. No way, not having that.
Me: This is NOT Seaport. It's all the way down there (pointing). They have all kinds of parking there, why can't we just park there where it really is?
Him: Come on do this for me, if on the way back it's too far and windy, we'll take one of those pedicabs.
Me: Okay, fine. Sorry. I just need to regroup here. I thought we were going to stroll around and eat at Seaport and this is NOT Seaport. I'm just a bit hangry too. Okay, I'm regrouping, I'm fine.
12:45 PM
*First restaurant we come up to
Him: Does this menu look good to you?
Me: No.
Him: There are some other spots up the way we can check out.
Me: Okay
*Second restaurant we come up to
Him: How about this place?
Me: No, this menu sucks
Him: There's the Fish Market up ahead. If we don't see something there then we'll get in the car and drive.
Me: Ugh…okay fine.
12:48 PM
Me: Where in the heck is the Fish Market, you said it was just up ahead and I don't see it.
Him: It's after the Midway Museum, come on it's not that much further.
Me: Argghhh
12:52 PM
We made it to the Fish Market which is also next to the giant statue of the sailor kissing his girl.
Him: What about this menu here?
Me: Yes this all looks good let's sit down.
We order a few appetizers and drinks. My fiancé begins to tell me how much he loves me and why. He's getting really mushy and romantic. I'm feeling better now that my tummy has food in it. I think he's being sweet but now I'm starting to feel a weird sensation, like is he going to break up with me or propose. Not sure.
2:30 PM
We're done eating, we walk outside of the restaurant. My fiancé says, "Let's walk over to this spot here." It's along the water in between the restaurant and the Midway Museum ship. There's benches for people to sit on and enjoy the view of the water. It's a bit overcast, still windy.
Him: What do you think of this spot, is it nice?
Me: Umm, I guess (with a weird look on my face)
Him: Let's get a photo here. Give me your phone and I'll ask this couple to take our picture.
Me: Ok.
He walks over to a couple sitting on one of the benches. They look like their traveling from another state. Sweeter, older couple. I turn to the water to enjoy the view. He was showing them how to use my phone. Then my fiancé walks up to me takes my hand and kneels on one knee. He whips out a little box and opens it. The vintage art deco diamond and sapphire ring from the 1940's is in the box.
Him: Will you marry me?
Me: What? You're asking me here? Oh my gosh!
Him: Will you?
Me: Yes! Of course … yes!
I hear cheering and claps from all these random people that were just sitting here enjoying the view. Some shouts of "Bravo, bravo" … it was so sweet and romantic.
2:40 PM
My fiancé actually had the couple shoot a video of the proposal on my phone. We thanked them. The woman said, "Let's see the ring and I want a copy of this video", it was so sweet. I couldn't believe that's how my proposal happened. I was being so crabby the whole time too.
This is a very brief version, it's funnier when you see me and my fiancé tell it together. Maybe I'll shoot a video of us doing that and post it.
Now I want to hear about your proposal and how you #JustSaidYes and so does WeddingWire who's running a contest from December 1, 2017 to February 28, 2018. Enter the contest HERE. Good luck and congrats getting engaged! Here are the details below:
Grand Prize: $10,000 towards your wedding vendors
December Giveaway: Wedding Dress from Allure Bridals
January Giveaway: Two sets of luggage from Away
February Giveaway: $2,500 from Blue Nile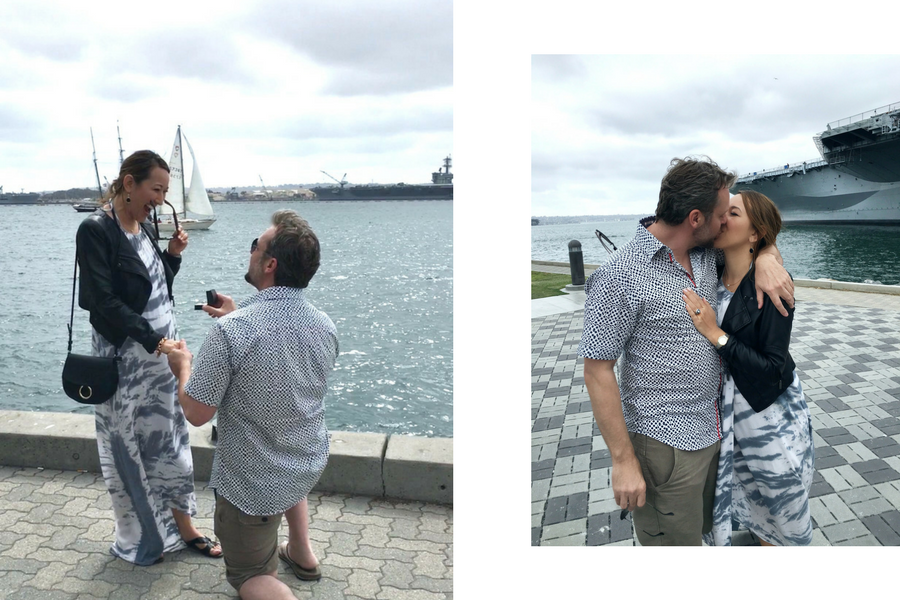 *This is a sponsored partnership with WeddingWire. All opinions expressed are of my own.