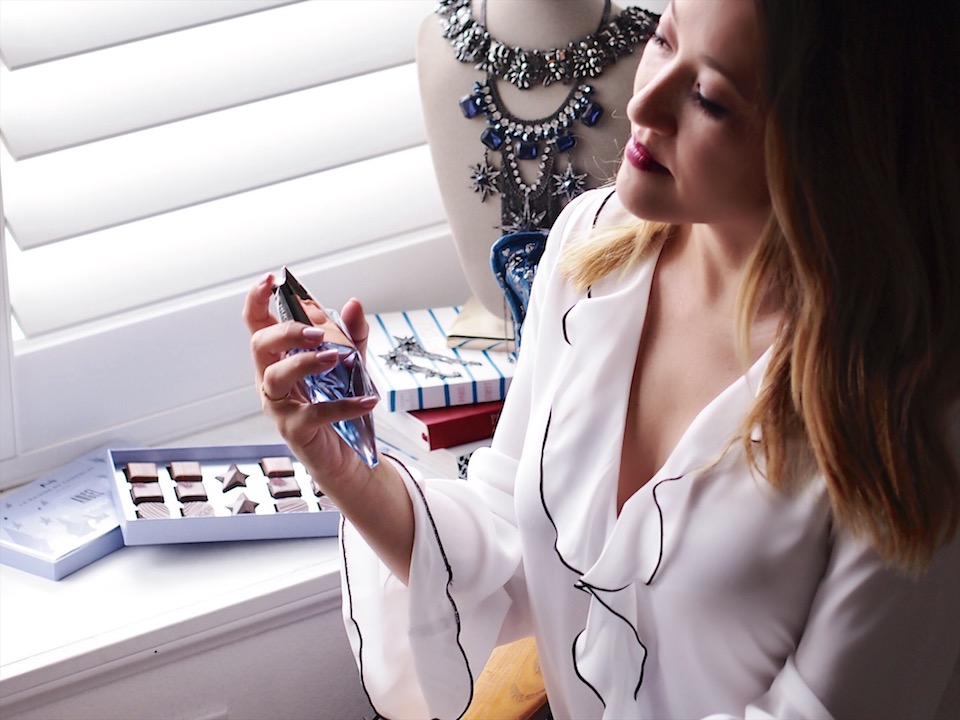 Many times when I'm shopping for a new fragrance, I'll try something new. There's something to be said about reintroducing a classic scent into my perfume rotation. Seductive and alluring, Mugler's ANGEL perfume is one of those timeless fragrances. Smelling these notes of cotton candy, caramel and chocolate are reminiscent of fond memories.
As this fragrance wears down in the middle of my day, its sweet subtlety still warrants a stranger to comment, "Your perfume smells amazing, what are you wearing?" ANGEL Mugler is a signature gourmand fragrance you'll instantly know when someone is wearing it.
What goes perfectly with a delicious scent? Why of course chocolate. ANGEL Mugler partnered with La Maison du Chocolat to create a limited edition box of chocolates. These treats reflect the gourmand notes in the fragrance to celebrate this iconic fragrance.
Olivier Cresp, perfumer and creator of ANGEL said to Nicolas Cloiseau, Chef of La Maison du Chocolat, during a discussion of the three creations he envisioned, "You have with a few accords solve the enigma of Angel. You reproduced the bergamot as the top note, the gourmand vanilla elements of the heart note and the enigmatic and luscious base notes with the patchouli-cacao pumping up the volume."
I could literally taste each description of these chocolates. It's remarkable how they embody each note of ANGEL perfume. Of course I spritzed a little ANGEL on beforehand. Watch this beautiful video below on how these chocolates were created. To get your hands on this luxe combination, follow @MuglerOfficial on Instagram.