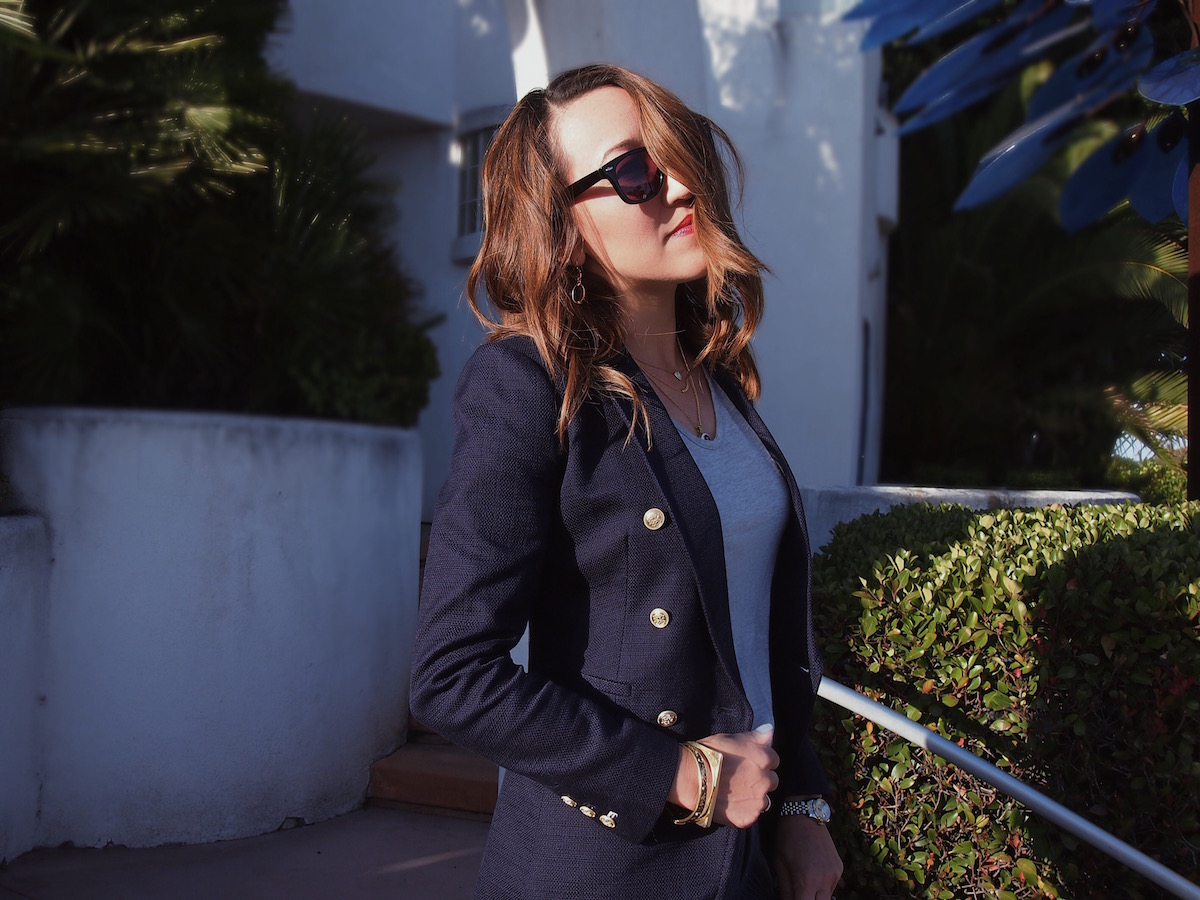 Lately I've been pondering how to sum up my personal style descriptive. I follow many, many types of people on social media from fashion bloggers to stylists, musicians, designers and artists. Everyone I follow has their personal style down. I get it with a few scrolls of their feed or blog. My style seems to sway back-n-forth between a few themes. No matter what, my outfits always include elements of classic, chic and casual with a hint of vintage (mainly jewelry). Most days I challenge myself to be my own stylist and think about how I can mix-n-match pieces that are unexpected, from colors to prints and accessories.
The savviest way to start this process is to pick one piece to style around. I call this your foundation piece. Makes sense right? For example, I used my Banana Republic nautical navy blazer as my foundation piece for two different outfit pairings below. My first look is something I'd wear for an office situation or client meetings. Let's talk about the pinstriped cropped trouser on heavy rotation for the week. Seriously loving! I can literally wear them everyday during spring and summer, good thing they come in other fabrics.
How to mix up my 1st outfit while staying appropriate for work:
Swap out gray tee for black/white striped muscle tee HERE. Swap out brown belt for black belt. Swap out brown heels for black pumps.
Swap out gray tee for white blouse HERE. Swap out brown belt for gold belt. Swap out brown heels for leopard print shoe or pointed nude heel or flat.
My second ensemble is something I typically wear during the day or weekend when I want a polished casual look. I balance my low-key vibe of jeans and sandals with a boyfriend button down shirt and my BR blazer. Classic, casual and chic.
How to mix up my 2nd outfit while staying casual for day/weekend:
Swap out striped button down shirt for white tee. Swap out white jeans for a light wash flared jean HERE. Swap out brown sandals for a mule sandal in any color or print.
What's your foundation piece you'll be styling around this week?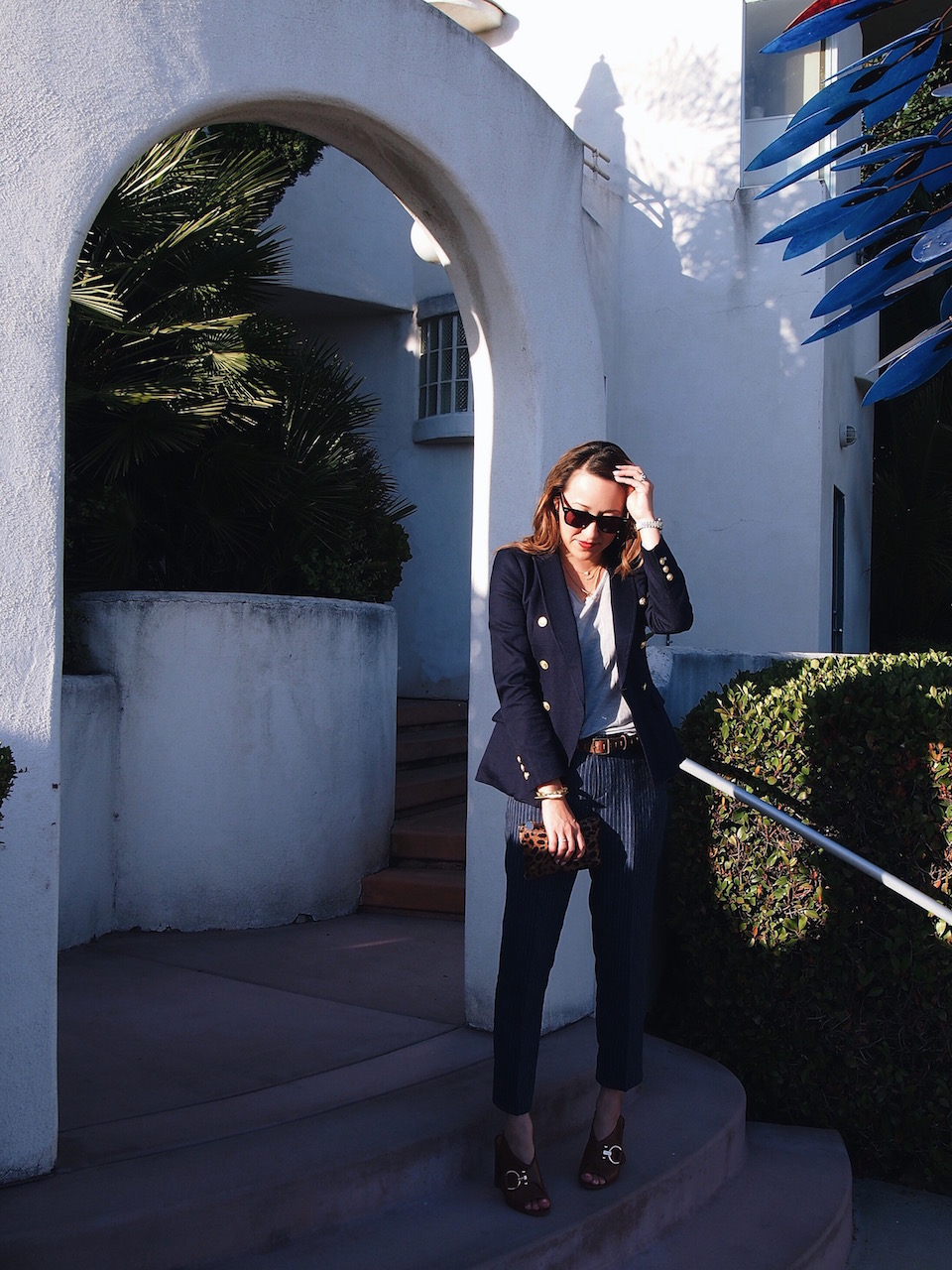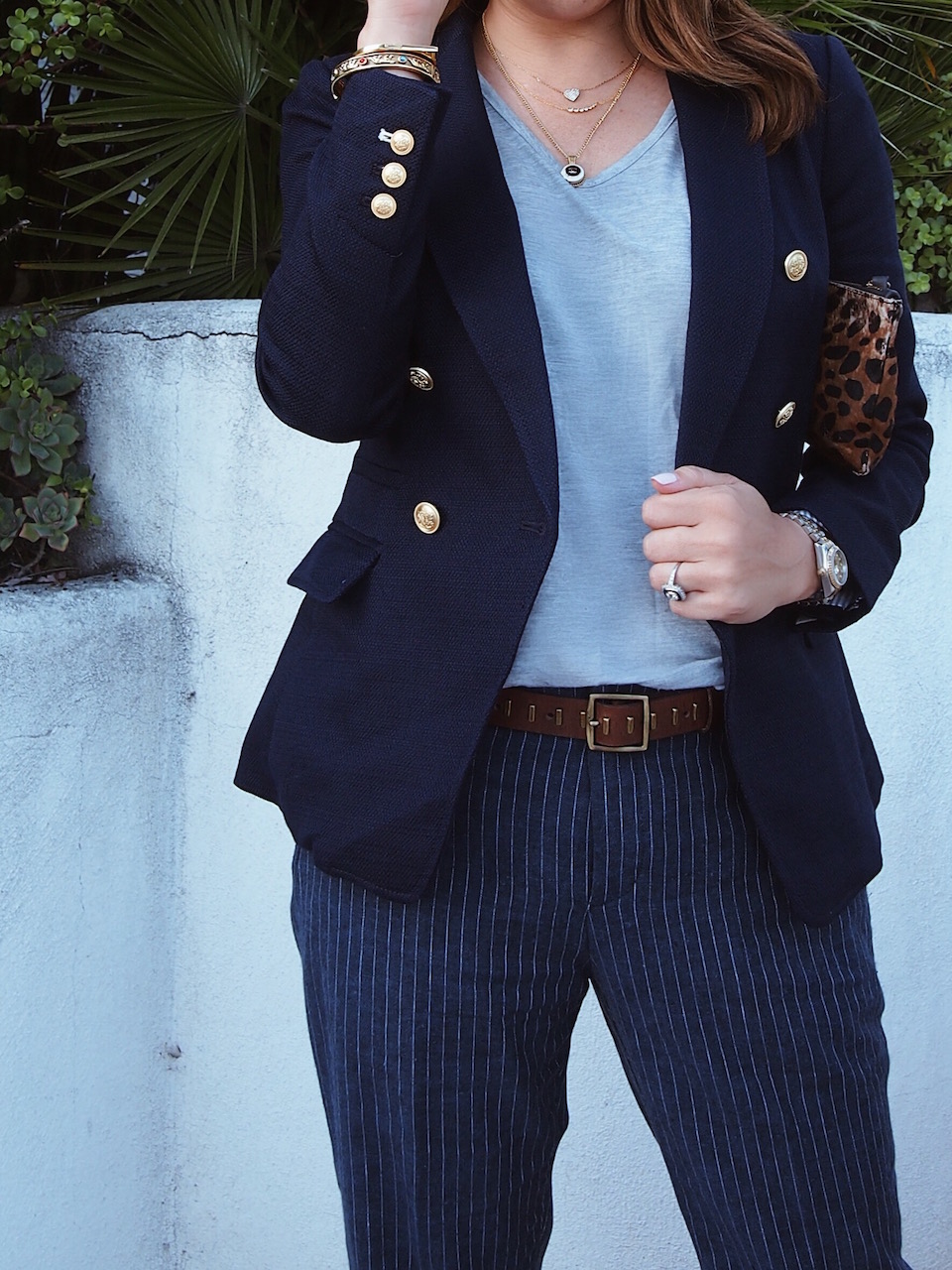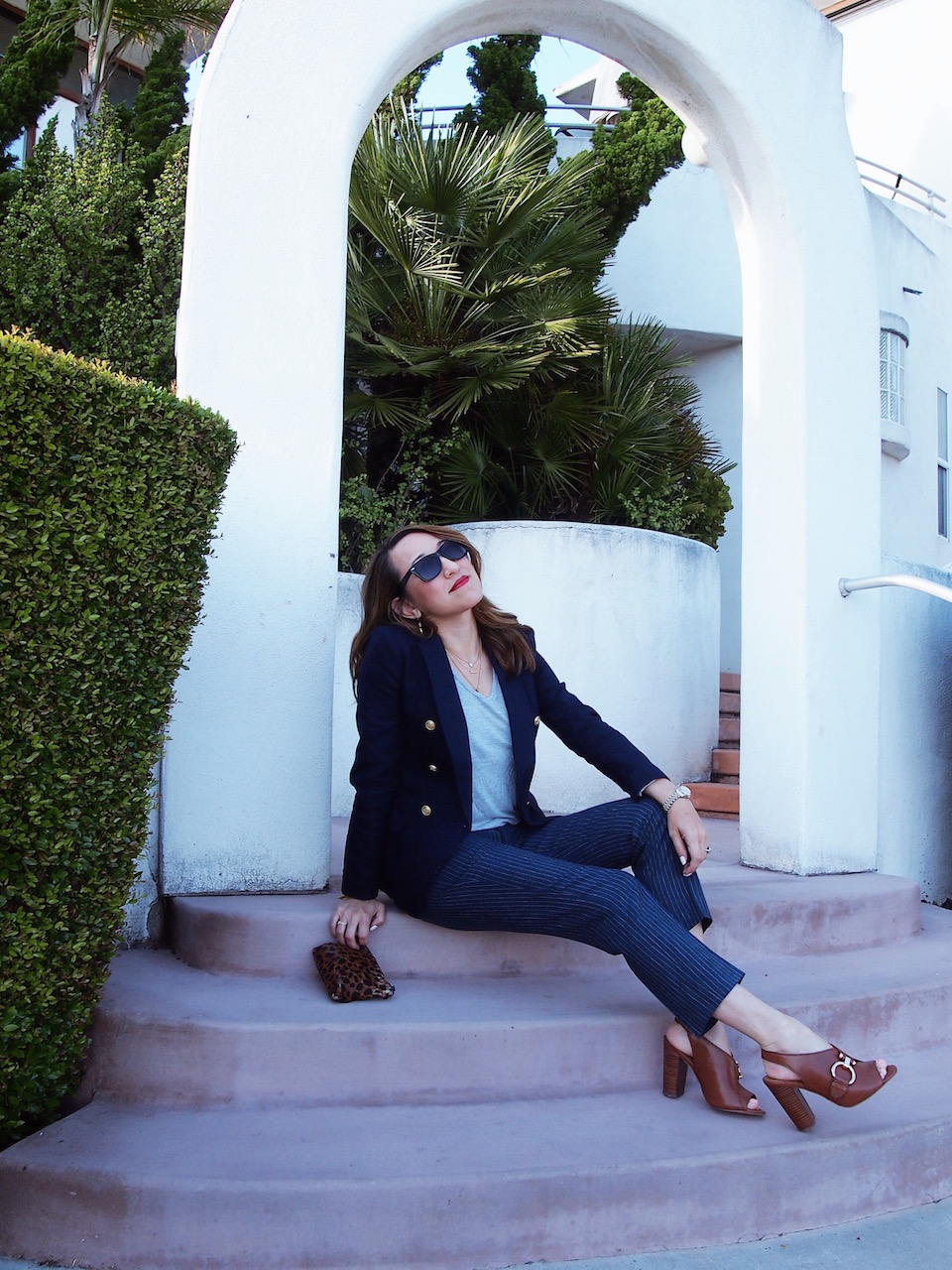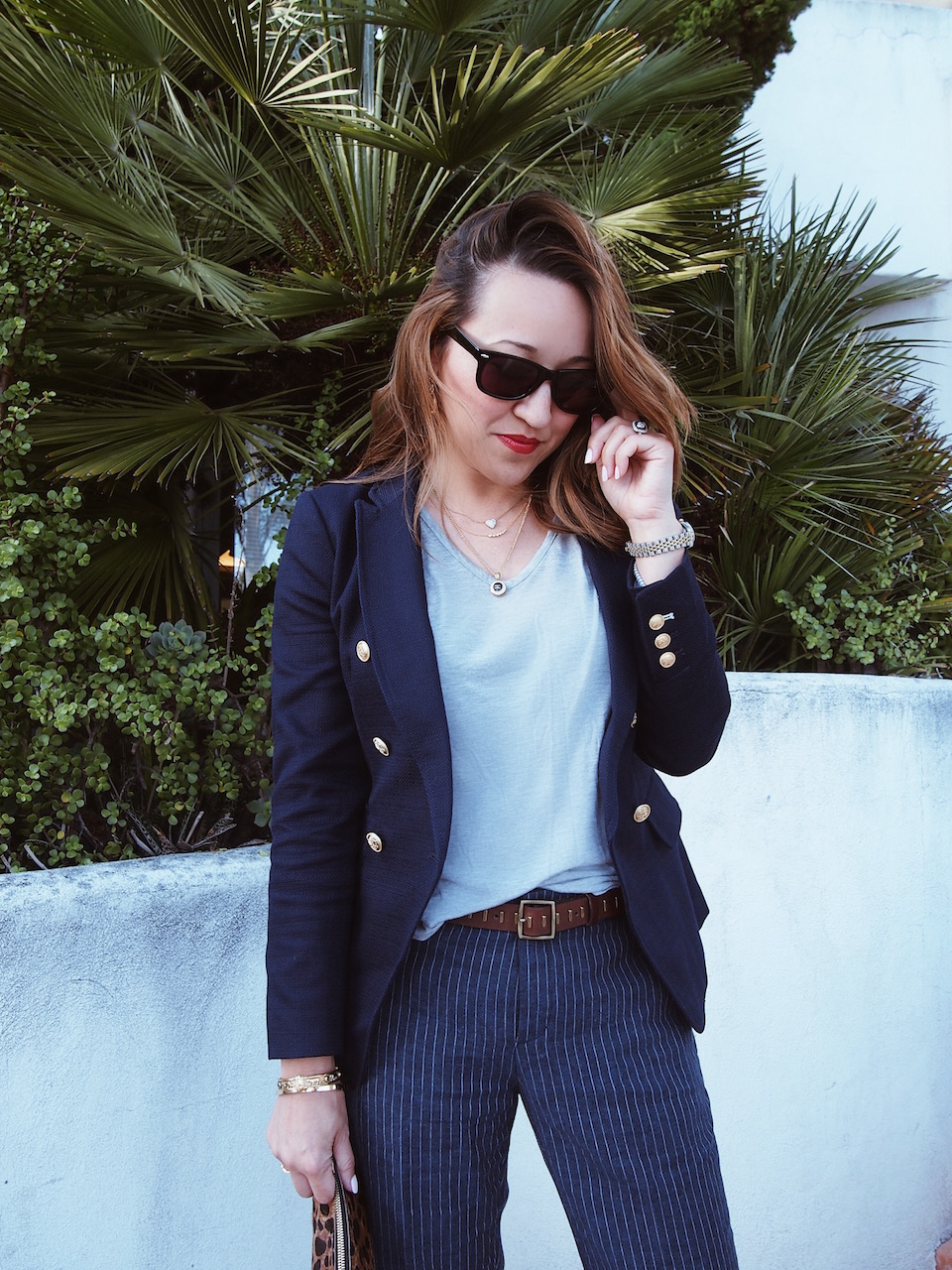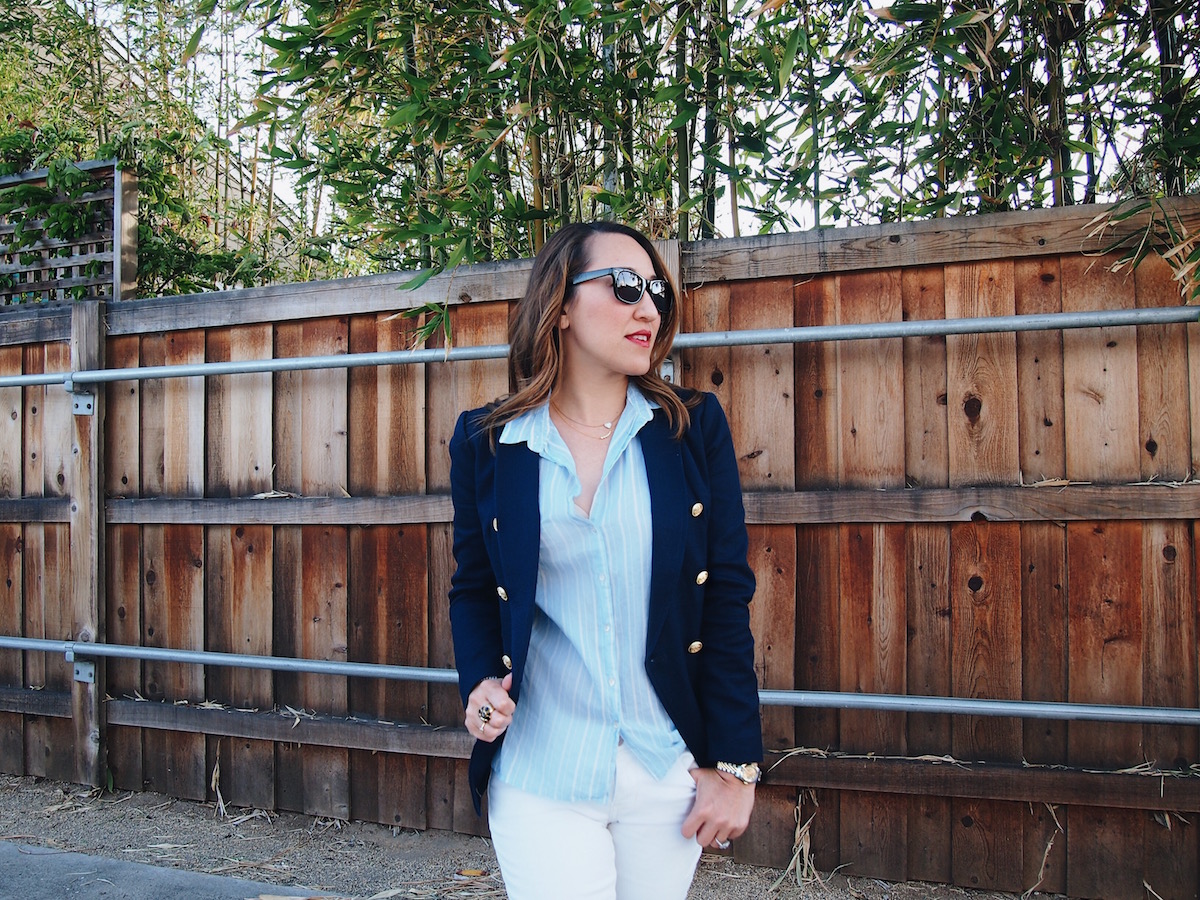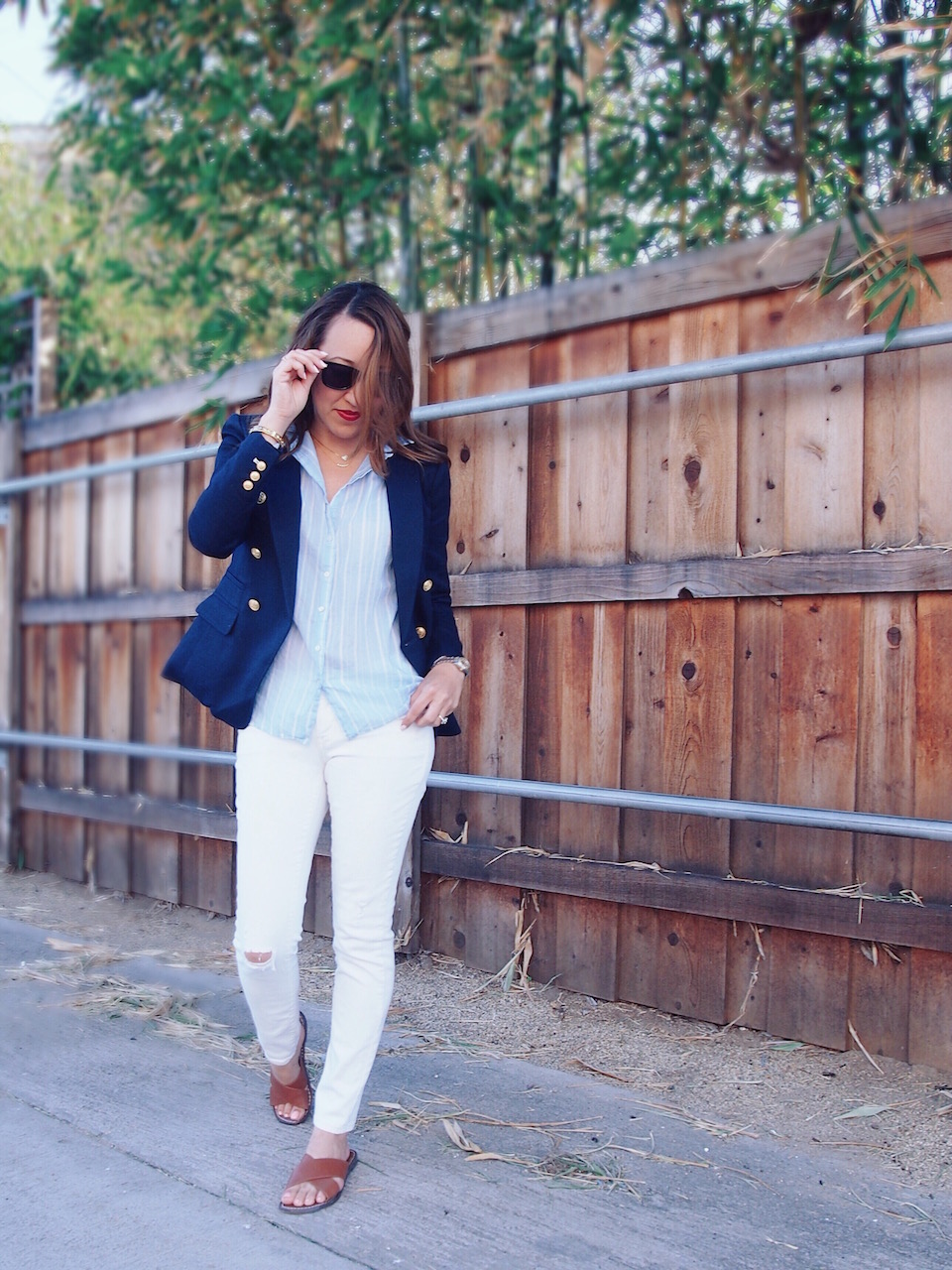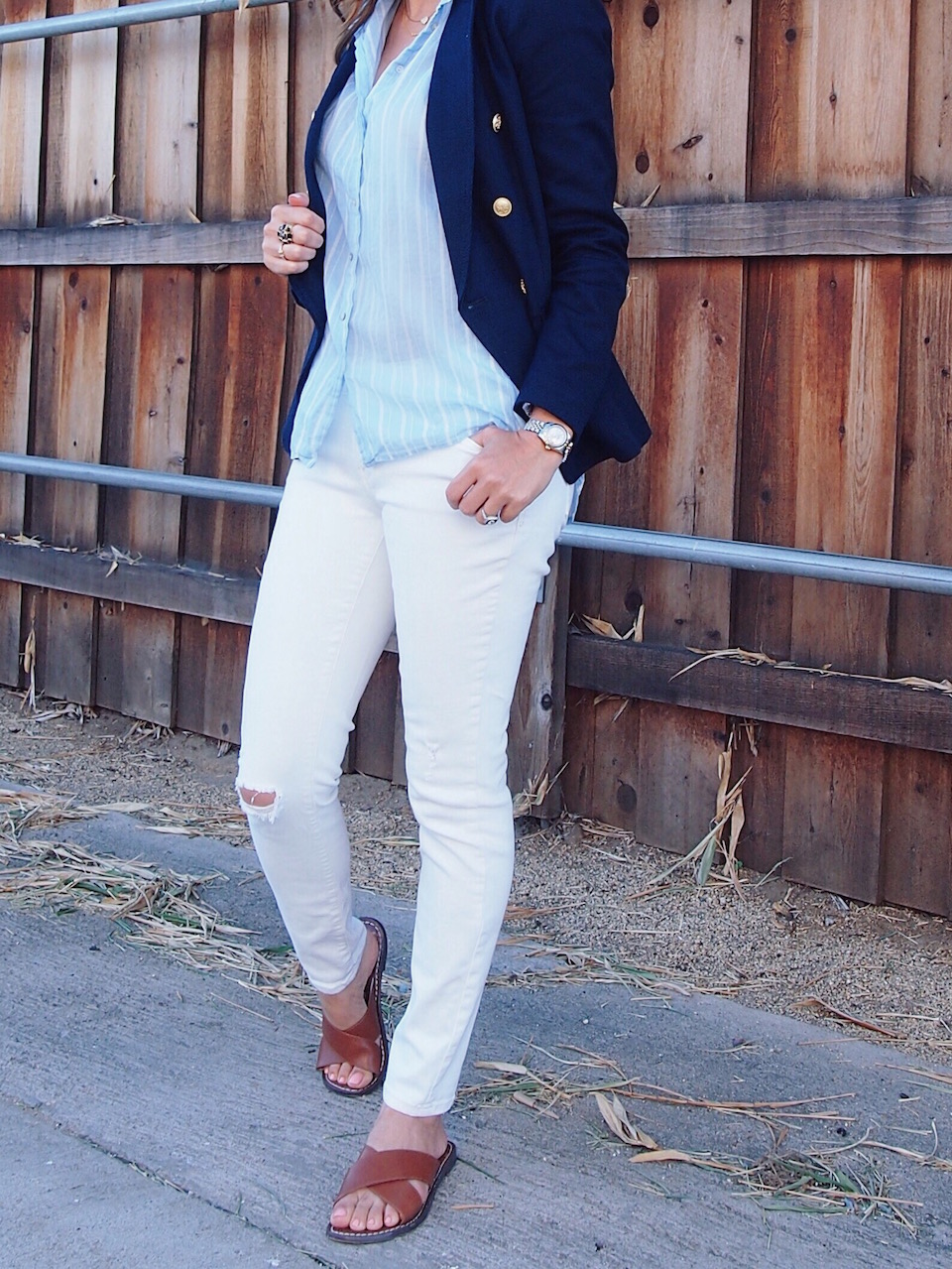 This is a sponsored post for Banana Republic. All opinions expressed are of my own.
SHOP FEATURED ITEMS