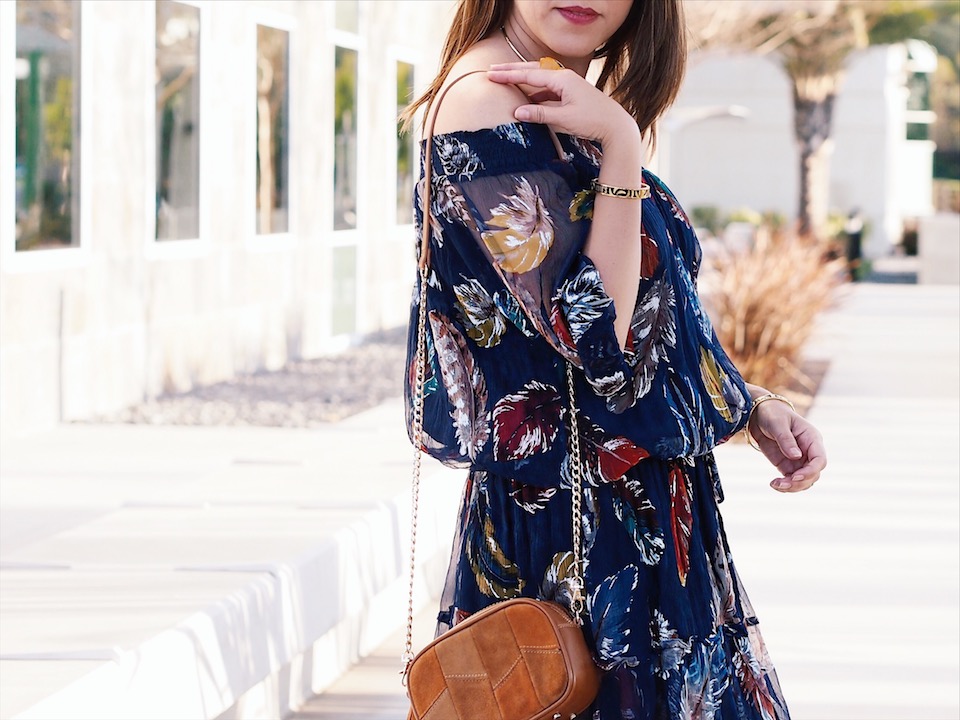 One trend that isn't going out of style anytime soon is the OTS, off-the-shoulder dress. For the past two to three Spring and Summer seasons, designers and brands keep giving the OTS trend updated renditions. I suspect this trend will stick, especially now that we officially have a festival season for fashion each year.
I love bolder colors even during the Spring months, so adding a deep blue with accents of gold and reddish purples give my wardrobe a pop from the romantic neutrals, feminine florals and blush tones we've been seeing everywhere.
Savvy Style Tip: Don't leave your dress naked. What I mean by that is to add accessories like unique pieces of jewelry, a standout bag and killer shoes. You dig? View and shop my top OTS short Spring dresses under $100 below.
For more style tips and hacks subscribe to my blog below and follow me on Instagram @savvynista. Thanks for stopping by! XO, M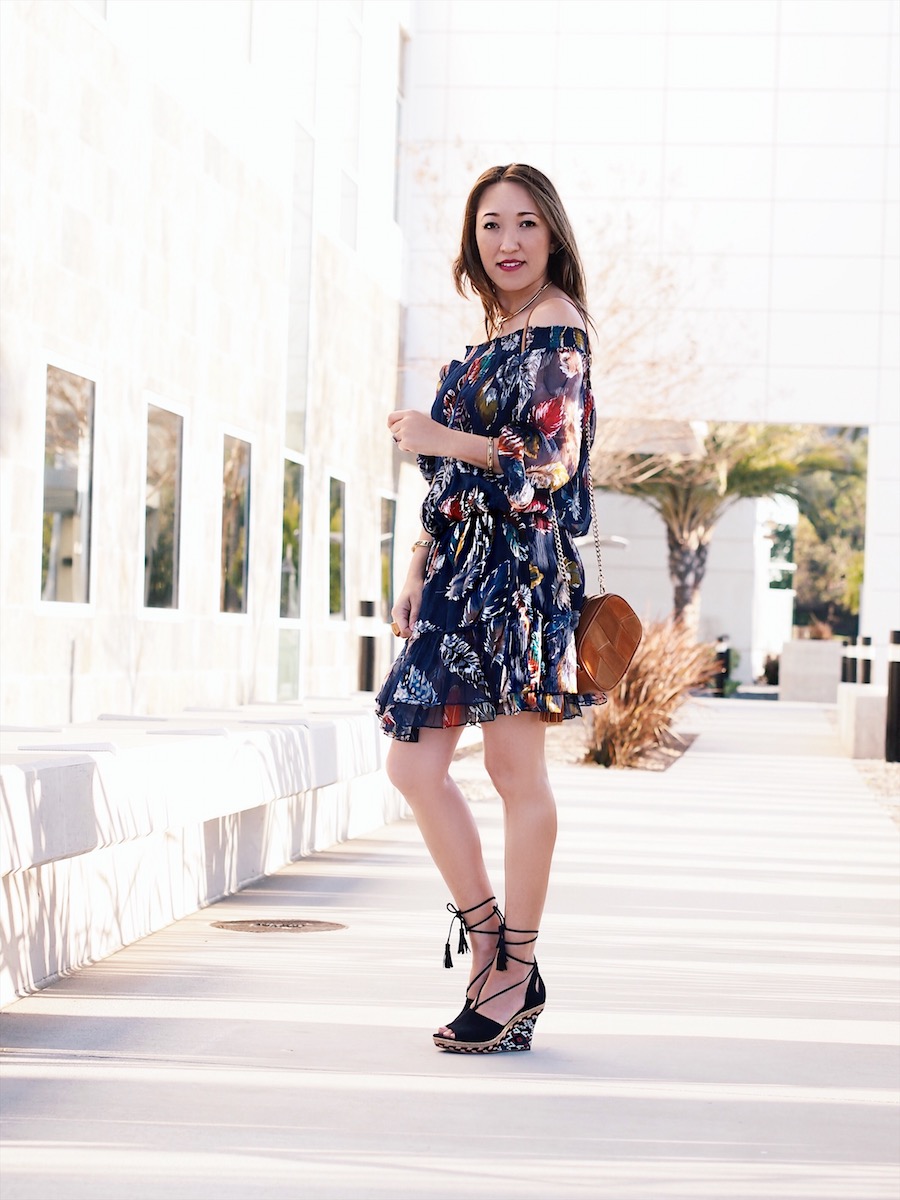 I'm Wearing a dress by Derhy, a French brand I discovered at Satori Designs boutique in Solana Beach, CA. I absolutely love her collections! White House Black Market necklace, Kate Spade "That's Bananas" bangle, Cartier vintage panther bangle, Zara suede bag, Cabi wedges.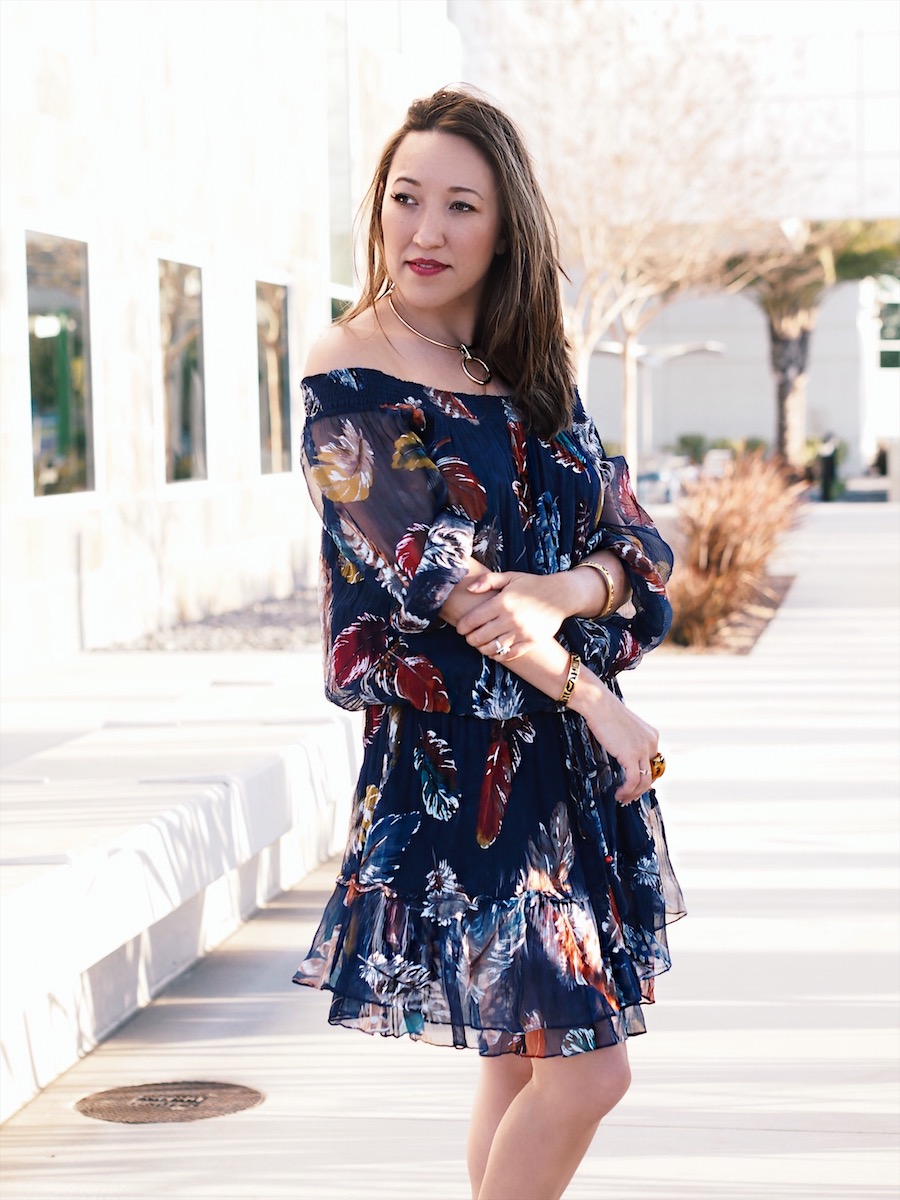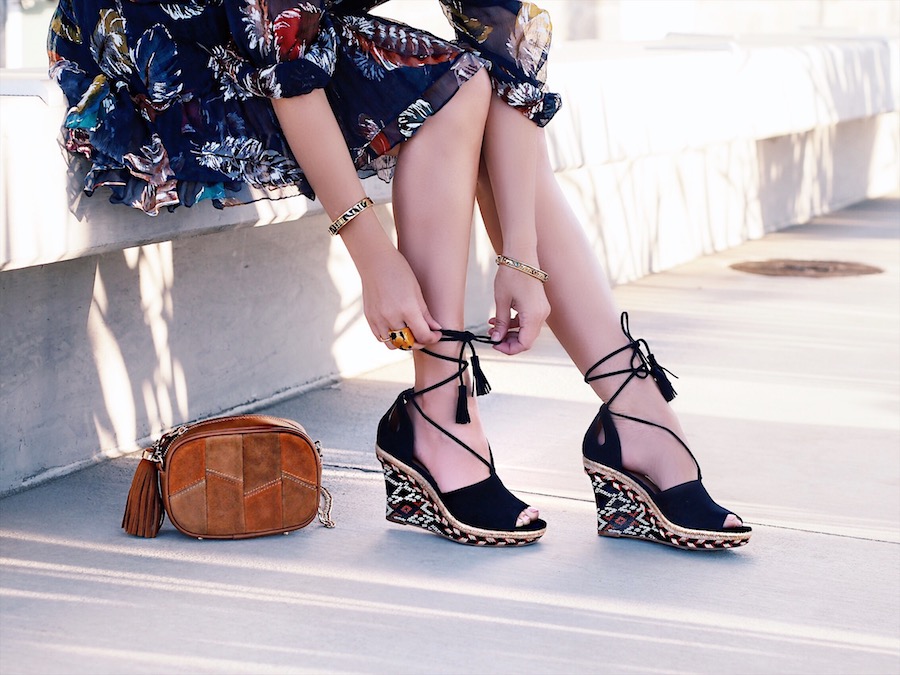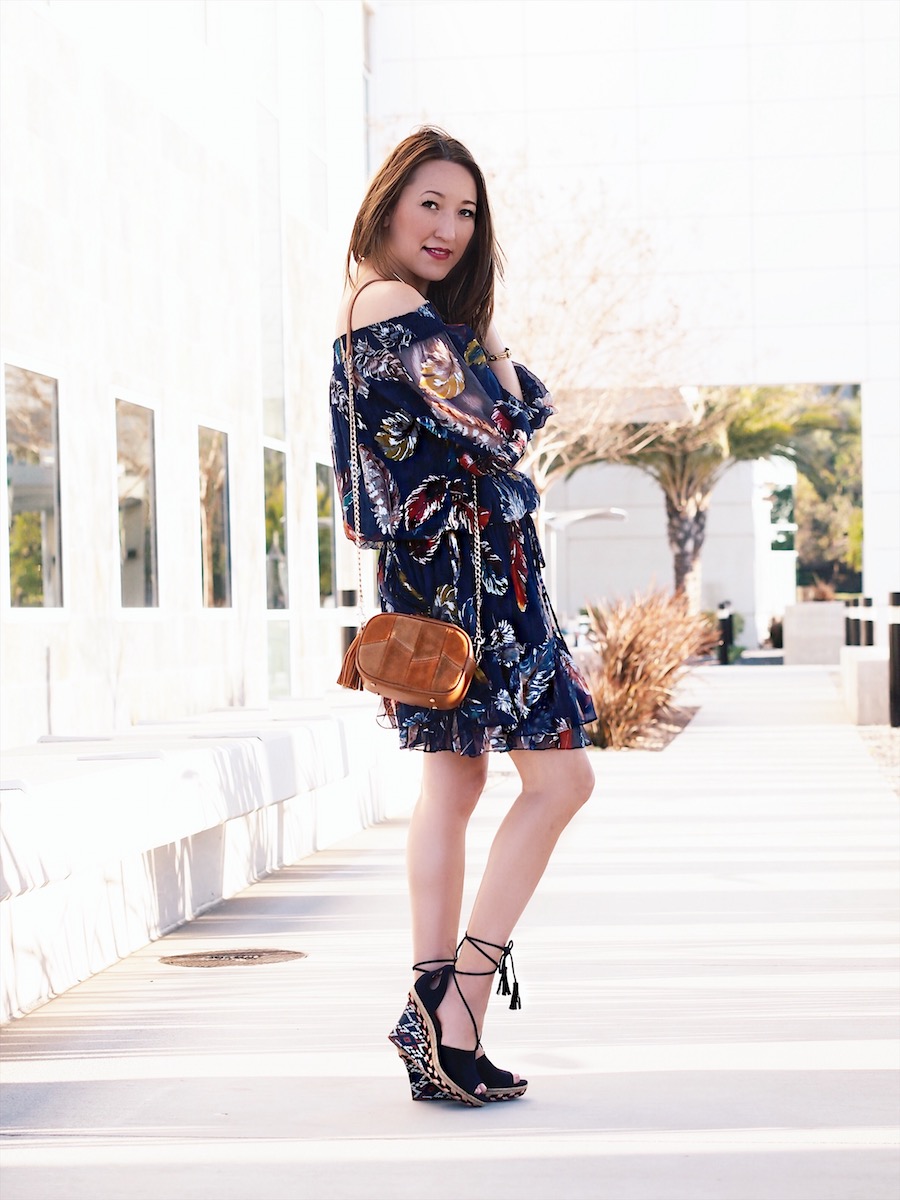 My Top OTS Short Spring Dresses Under $100
MICHAEL KORS ZEPHYR SNAKE PRINT
AMERICAN RAG PRINTED OFF-THE-SHOULDER
5TWELVE OFF-THE-SHOULDER FLORAL-PRINT
ECI PRINTED OFF-THE-SHOULDER PEASANT DRESS