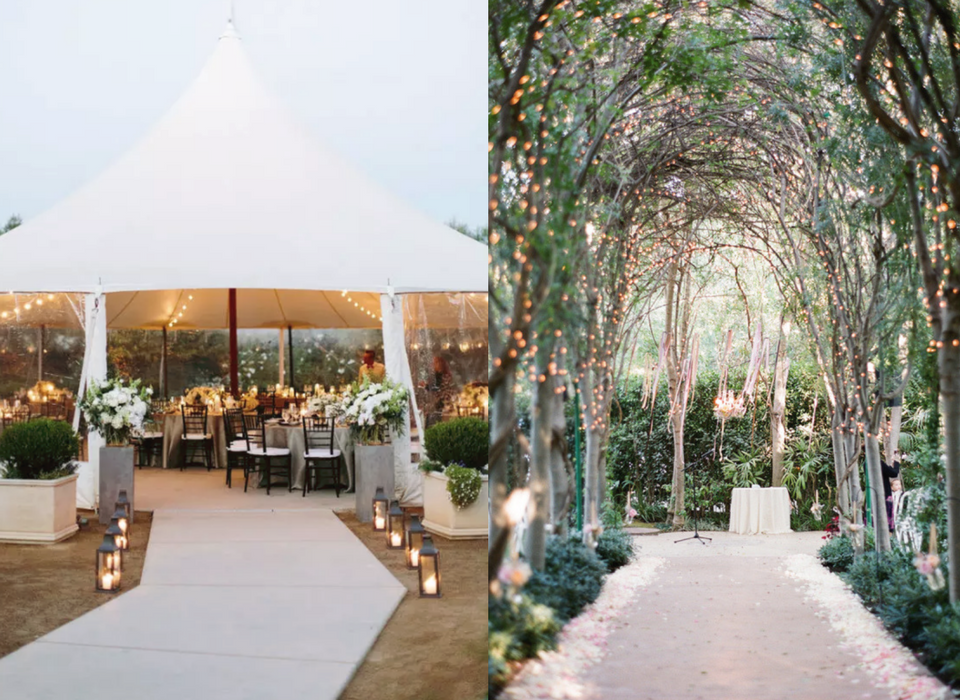 We are now in engagement season. WTH? Yep, it's not just reserved for the holidays anymore. There's actual stats proving a spike in proposals from Thanksgiving to Valentines Day. I had no idea about engagement season and I'm engaged. This isn't my first wedding. Honestly I'm a bit embarrassed to share this will be my 3rd marriage. The first one I was young, drove to Vegas and married a musician. That didn't last long. The second one I thought was forever until it wasn't (you can read about that story HERE). Word has it that "third time is a charm" and you know what? I believe it is.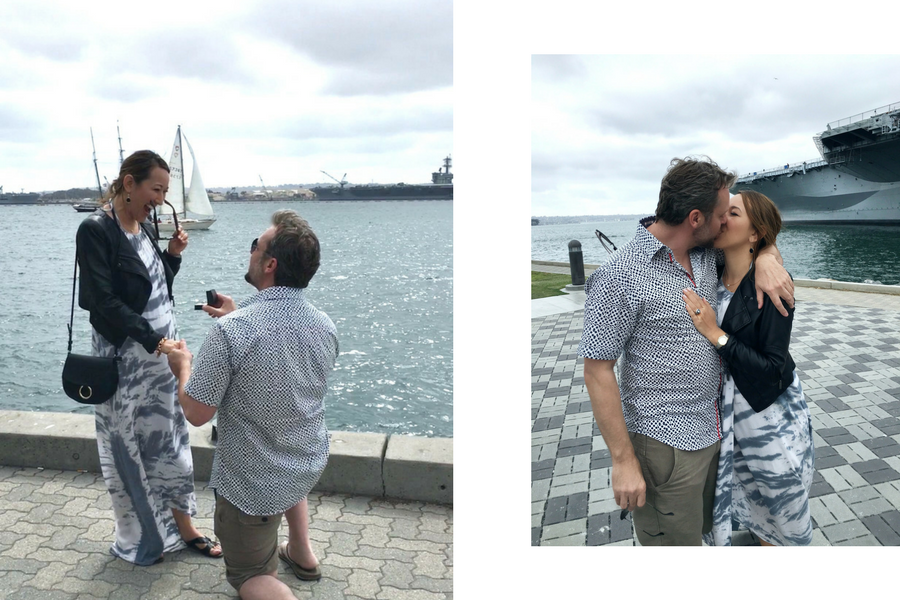 I'll be posting my engagement story and how we met another time, it's romantic and funny. For now I'm in crunch mode because I'm trying to decide where to get married. Being a stylist and creative, artsy person, you think I would have a vision. I actually have no clue. My fiancé suggested a beach wedding but my last one was somewhat a beach theme. Then I thought romantic garden party, which I'm leaning towards still but where? At a hotel ground? A park? In a forest in the middle of nowhere? Someone's house? Aye carumba.
Most people hire wedding planners but I didn't budget for one, so here I am. Luckily I found WeddingWire, a site that acts like a personal wedding planner. It's easy to setup your account (free) and start using your Wedding Checklist. This is perfect for someone like me who loves making lists. It even spells out what you should be checking off in chronological order. I love it! One of the top to-do's is finding a venue.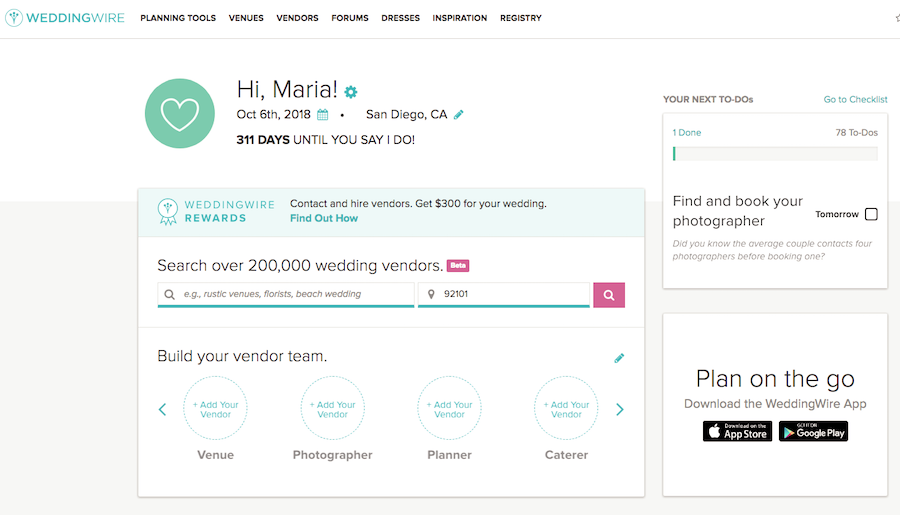 Venue scouting is challenging when you live in Southern California, especially in San Diego. Why? Because everywhere is beautiful. There's so many choices. Thankfully under the Wedding Venues tab, you can plug in all your criteria from zip code, miles from zip code, date(s), max occupancy, type (garden, ballroom, historic, etc.), setting (indoor, outdoor, etc.), and amenities – and it will populate all the available venues. This is super handy!
My fiancé is part of this process, I know it sounds like it's all me. Once I narrow down the venues to my top five favorites, I'll share these spots with my fiancé. From there we'll book on-site appointments with each location and then decide. It sounds so easy and simple now that I'm writing about it. Thinking about finding a venue rattles my nerves and I get super indecisive. Sometimes my thinking gets in the way of my doing.
If you're newly engaged and in the same spot as me, I highly suggest using WeddingWire. You can take a peek at our wedding page HERE. More to come about my wedding planning process so signup below to receive announcements, giveaways and new posts.
*This post is a paid partnership with WeddingWire, all opinions expressed are my own.