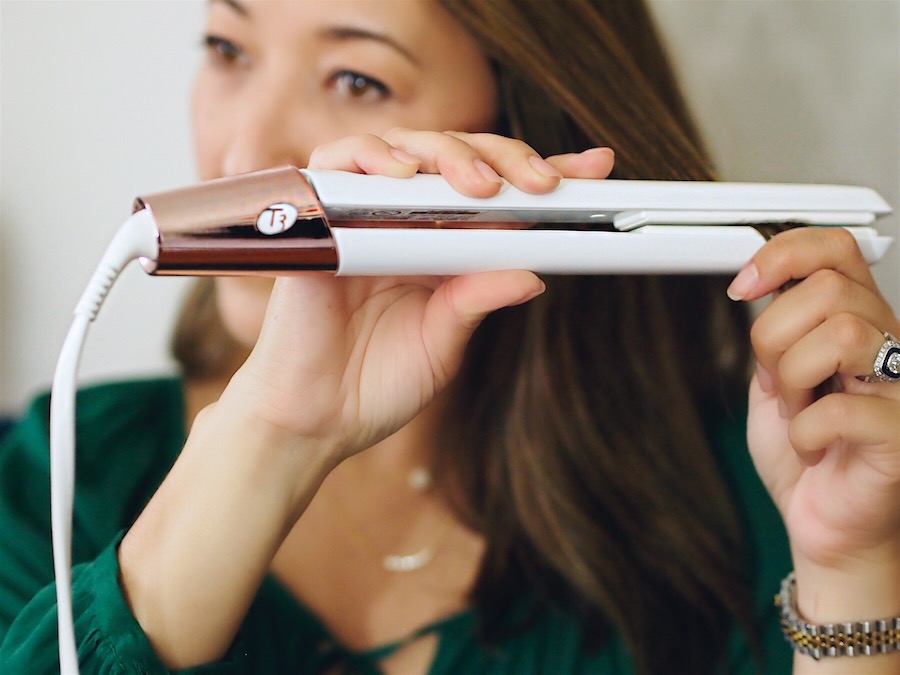 "Invest in your hair it's the crown you never take off"
Part of styling is considering your overall appearance and that includes hair, makeup and nails. You can be rocking the most amazing outfit, but if the rest isn't up to par, then nobody is noticing that outfit. Sad but true. Luckily we have great products to make our beauty routines a little less stressful. I know for me, styling my hair is the last thing I want to do. Sometimes a slicked back pony or top knot won't work for certain occasions.
With advancements in hair styling tools like the T3 SinglePass Luxe styling iron, my hair and time management now reap the benefits. I can straighten my hair in a jiffy or add a few beachy waves to give my hair texture. This styling tool is super lightweight, heats quickly and travels/packs well. Did I mention the best part? It's super stylish in itself sleek, white with rose gold accents? My colors, what a coinkydink.
Speaking of style, I have a new E-Book "How to Create a Savvy, Smart & Stylish Wardrobe" coming out on November 11th and you can receive a FREE copy just by signing up to my email list. There's also a chapter on how to color match and mix prints.
Thanks for stopping by and leave me a comment on how you style your hair and what products you like to use. Be savvy, stay stylish 🙂