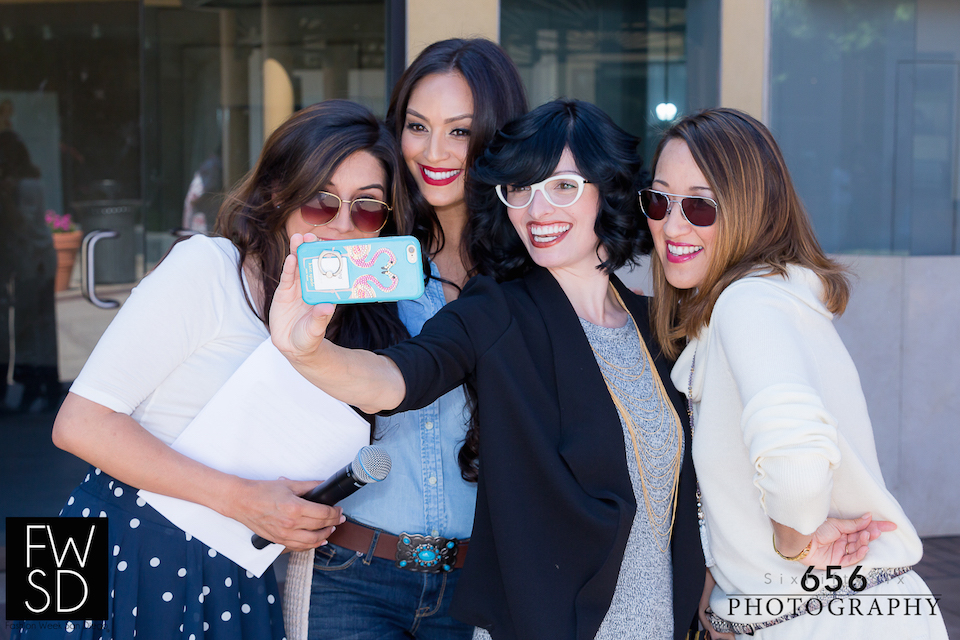 We all have either been there or are ARE here with a budget that we must adhere to while shopping for new seasonal wardrobe additions. I was asked on behalf of Fashion Week San Diego to be a part of the Style Soirée Fall Fashion Event at Grossmont Center. Allison Andrews, founder of Fashion Week San Diego gave myself and two other blogger babes a shopping challenge of creating a head-to-toe fall inspired outfit with a budget of $75. At first I thought "no biggie" because as a personal fashion stylist, I do this with clients all the time, work with their budget.
Each style blogger had a designated store and mine happened to be Macy's. I haven't shopped at Grossmont Center's Macy's before so I didn't know the layout and where everything was located. A quick loop around the store was in order. The store's layout and merchandising is set up nicely. I felt I understood it right away.
Okay, now I need something fall-ish. I need something to match my style aesthetic. I need a full outfit and shoes with 75 dollars. The most important is the clothes, let's start with new fall collections that just came in. Mostly every piece was at a reasonable price, just under a $100 but I had to create a "full" look, so one piece isn't going to cut it. Moving onto the sale racks. Wow! Lots of items on sale. Oh wait, more sale racks. Oh and more sale racks down here.
I'm thinking about layering something that is a summer piece transitioning into fall. Dresses and skirts are great transitional items. Heavier knits and deeper colors (solids or prints) lean towards autumn trends. Culottes. Now that's a trend that has been happening all year long and will continue through winter. I've got a lot of different options draping from my arm. Time to head into the dressing room and do some styling to see what will work.
I scored big time with sale items from a cream, cozy cowl-neck Ralph Lauren sweater $24 to burgundy culottes $30, beaded tassel necklace $6 and black mesh, see-through ankle zip heels for $14. Did I do it? Yes! Just a dollar under, whew! Take a look below.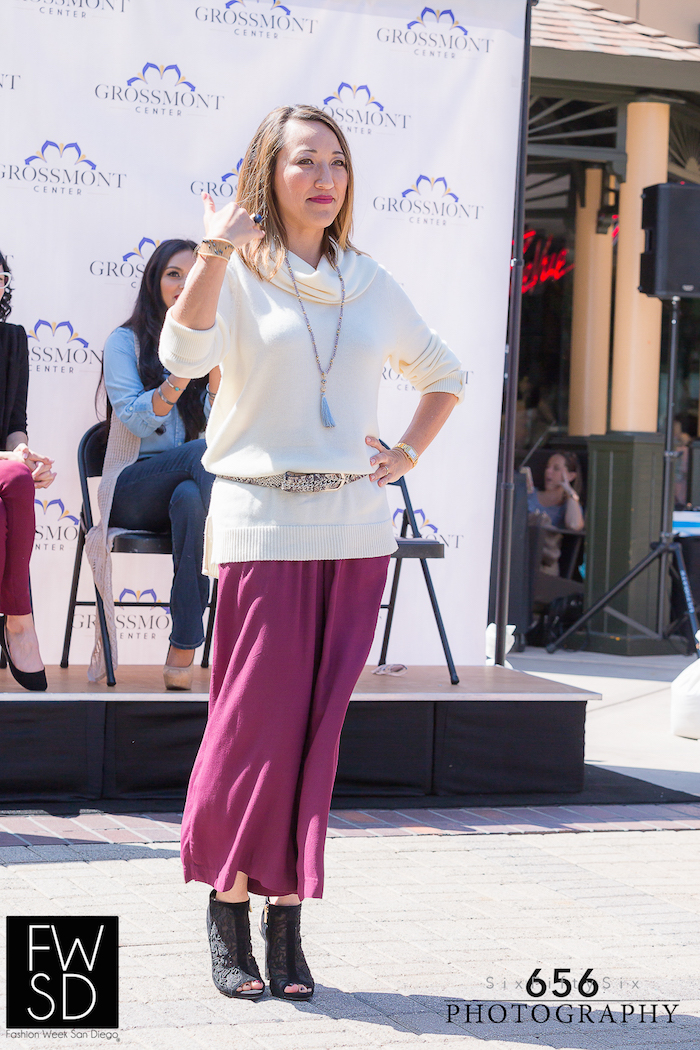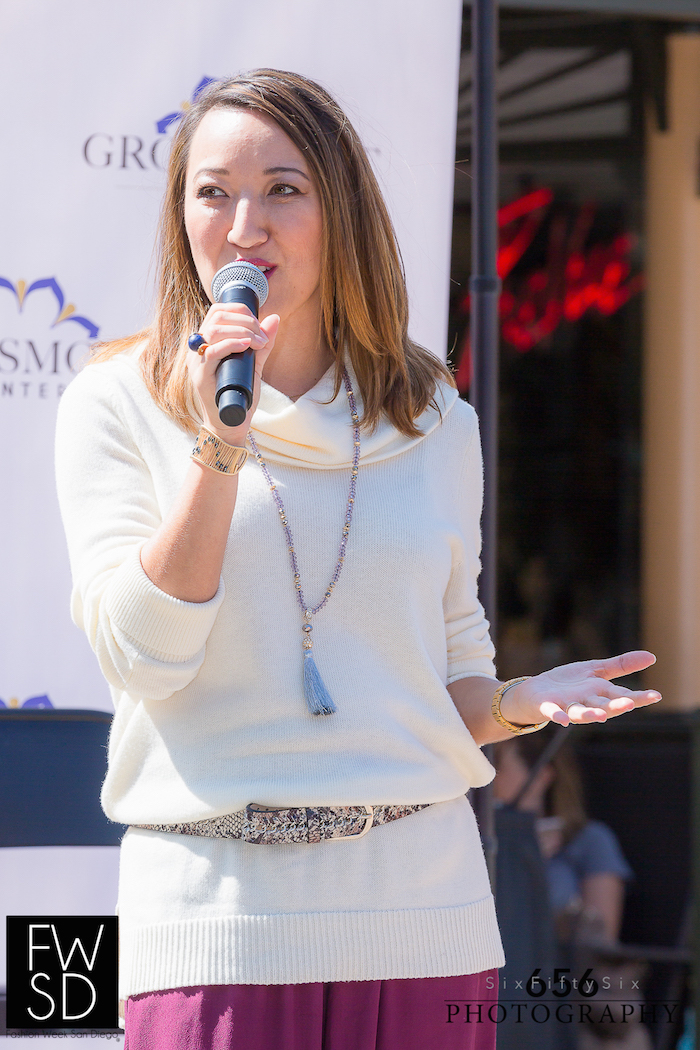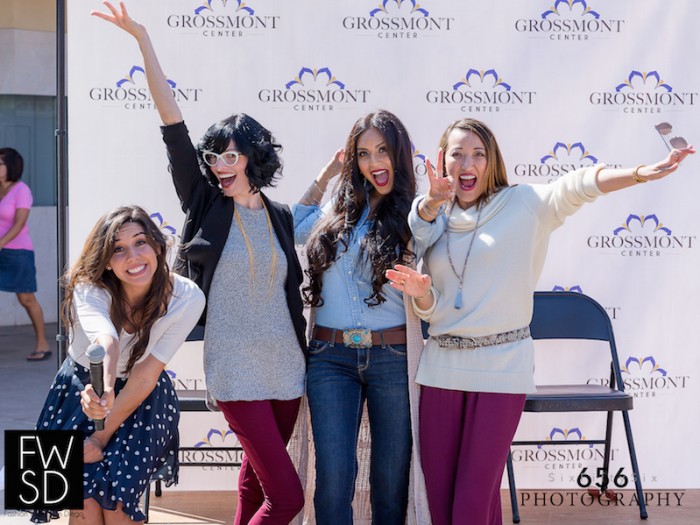 It's a wrap! Check out Jenna at Lucky Little Mustard Seed and Vanessa at Outfit of the Day for their $75 looks.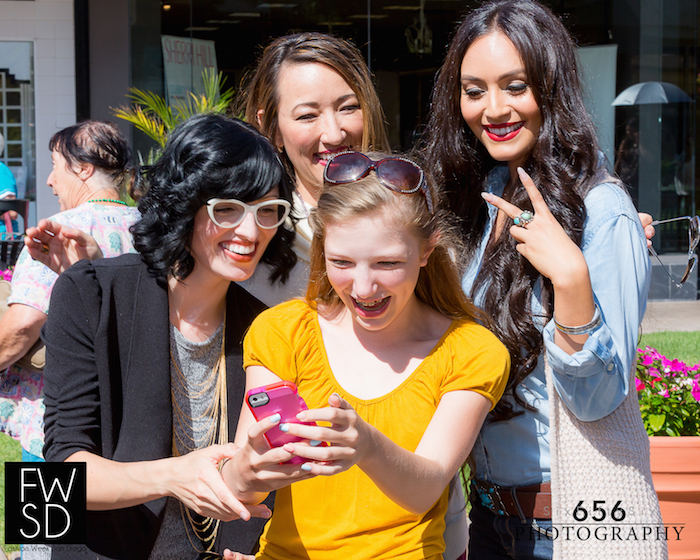 Taking a selfie with a girl who showed up for the fashion show and us blogger babes.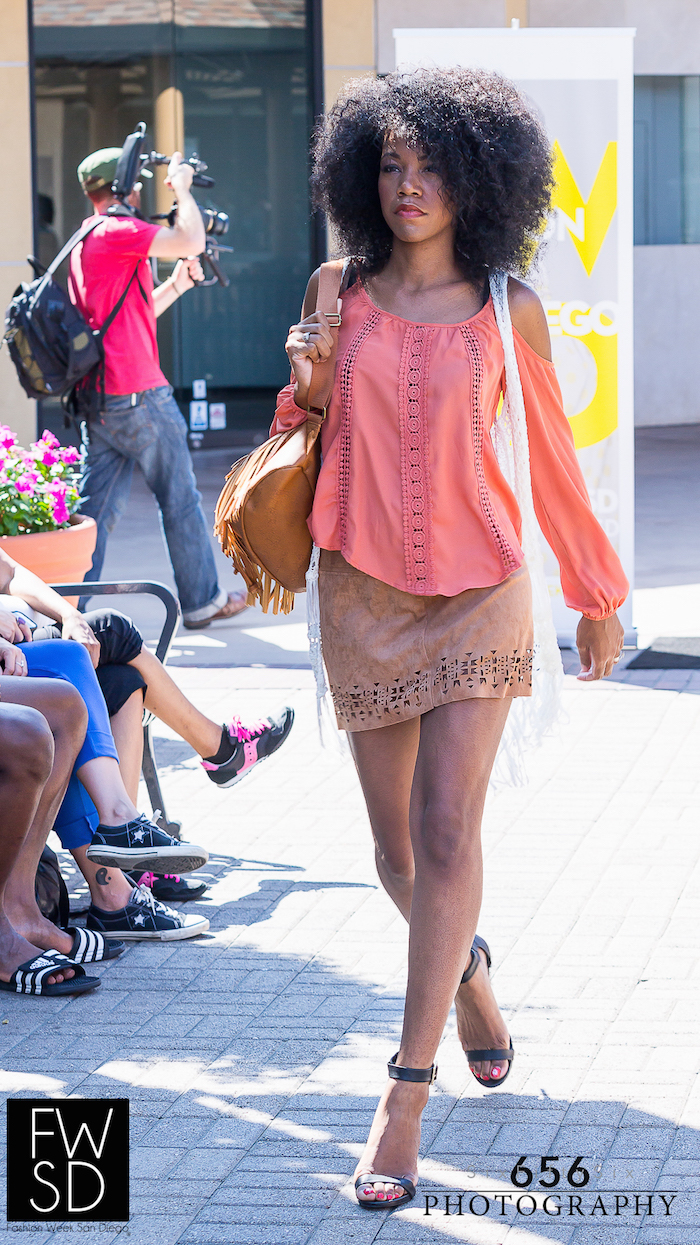 My fave look of the Fall fashion show, full outfit from Target. Oh so boho chic!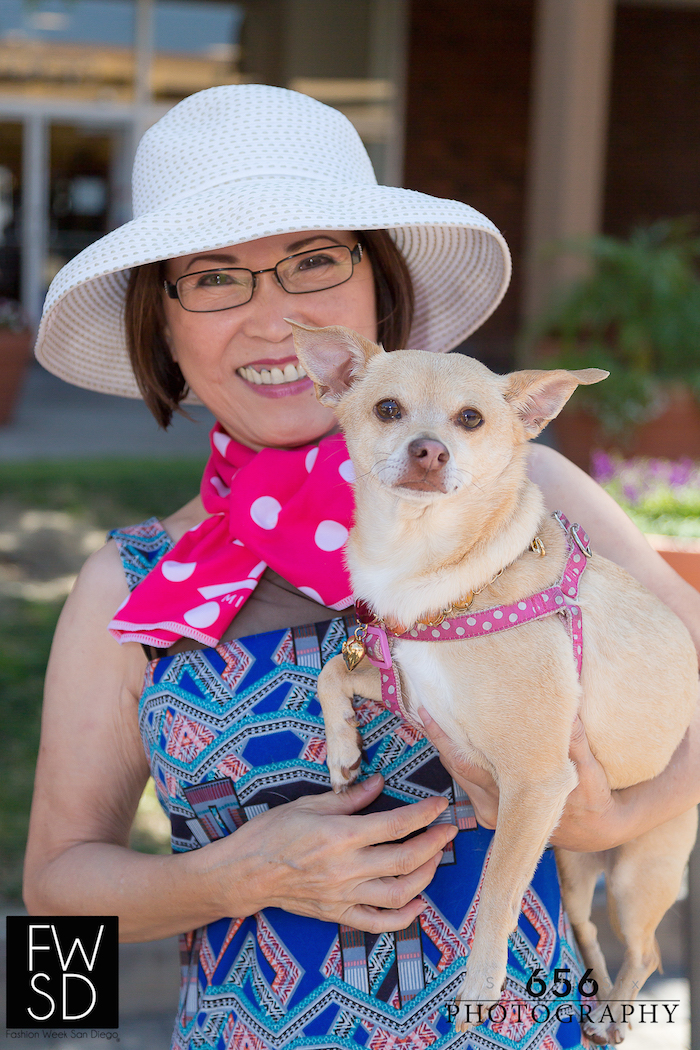 My mom Fifi and her dog Goldie even attended, looking stylish.
A few weeks prior to the actual event, Jenna, Vanessa and I took a morning to investigate Grossmont Center and take some fun candid photos of our trip. Big thanks to Thomas Avila for these snaps.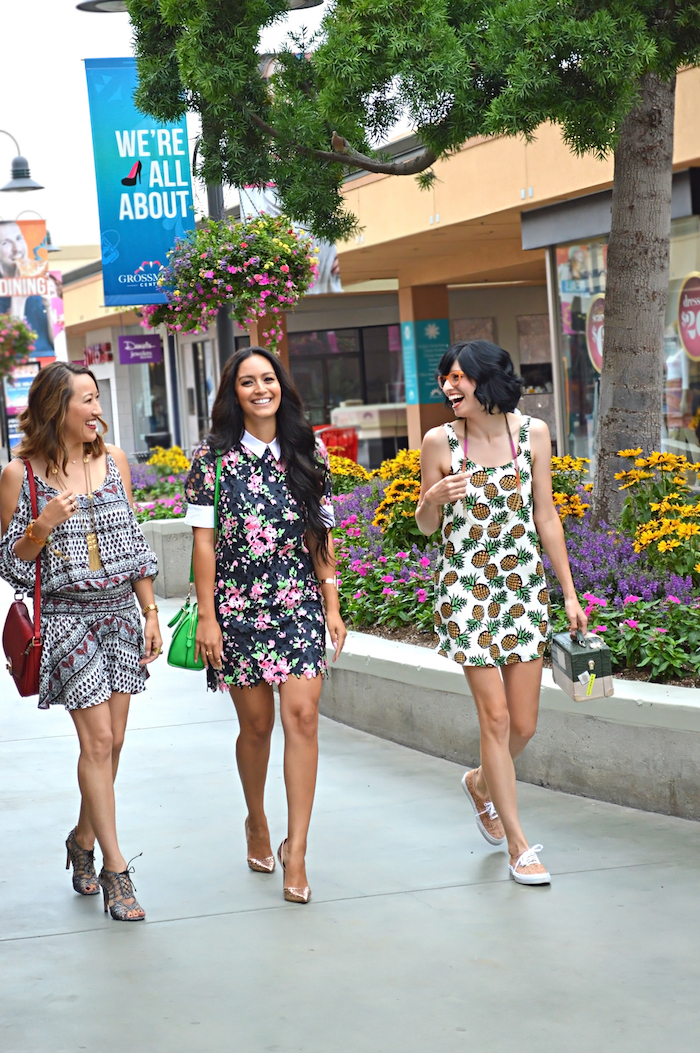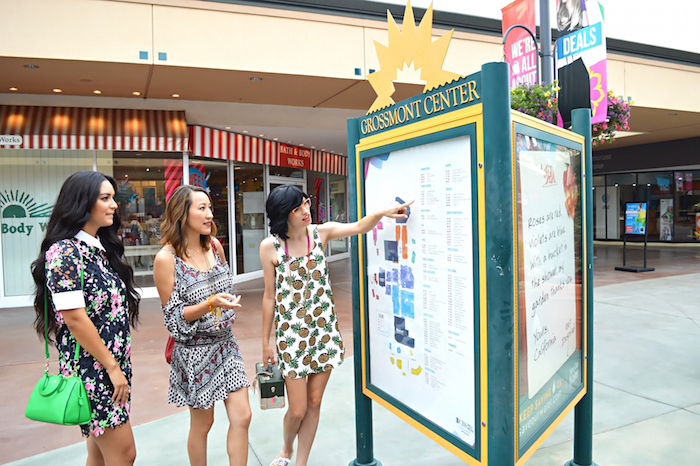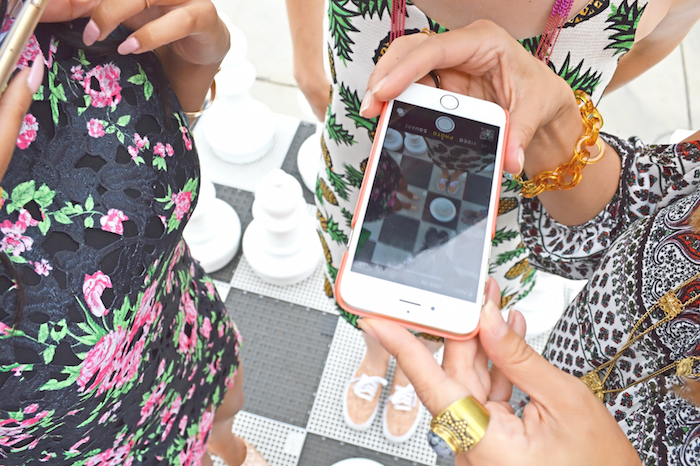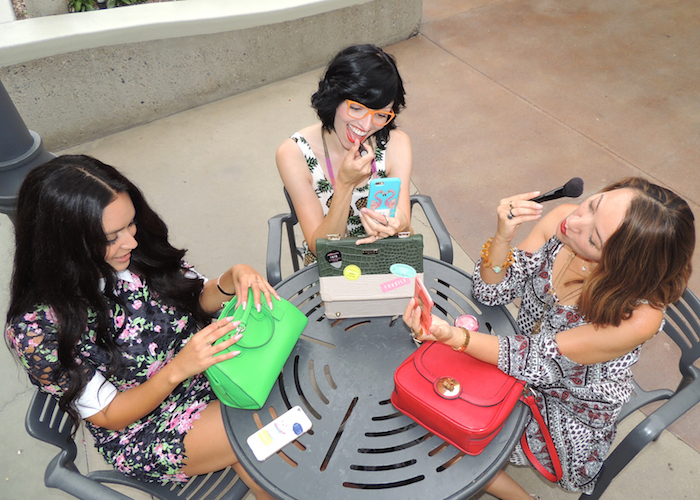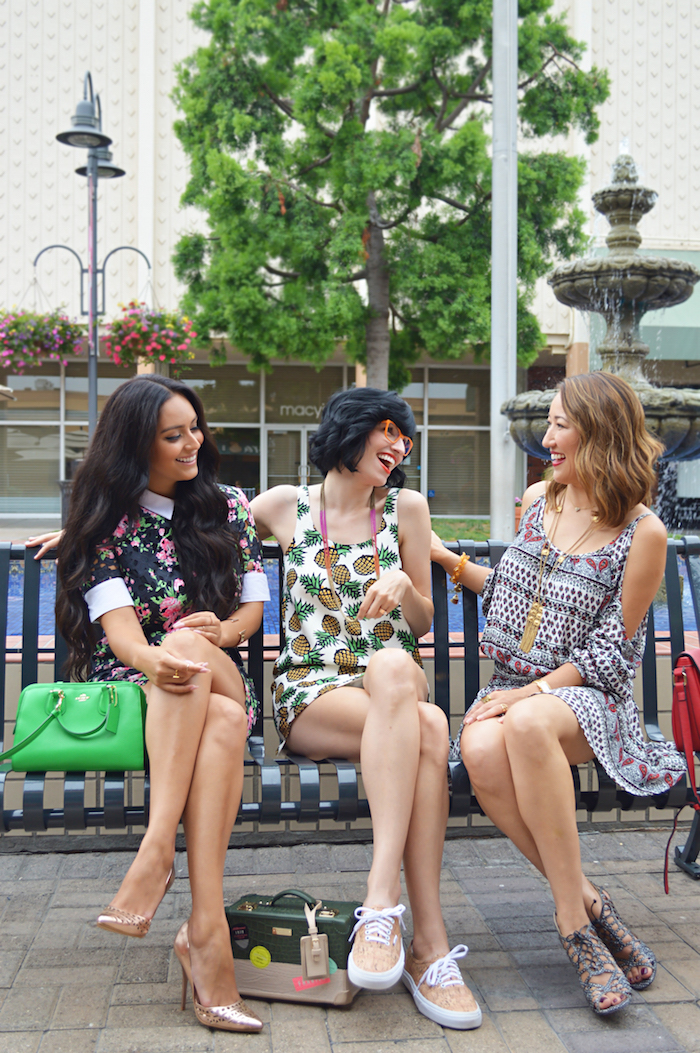 I'm wearing a fall dress available after Sept. 1st at ShopBohoChic.com