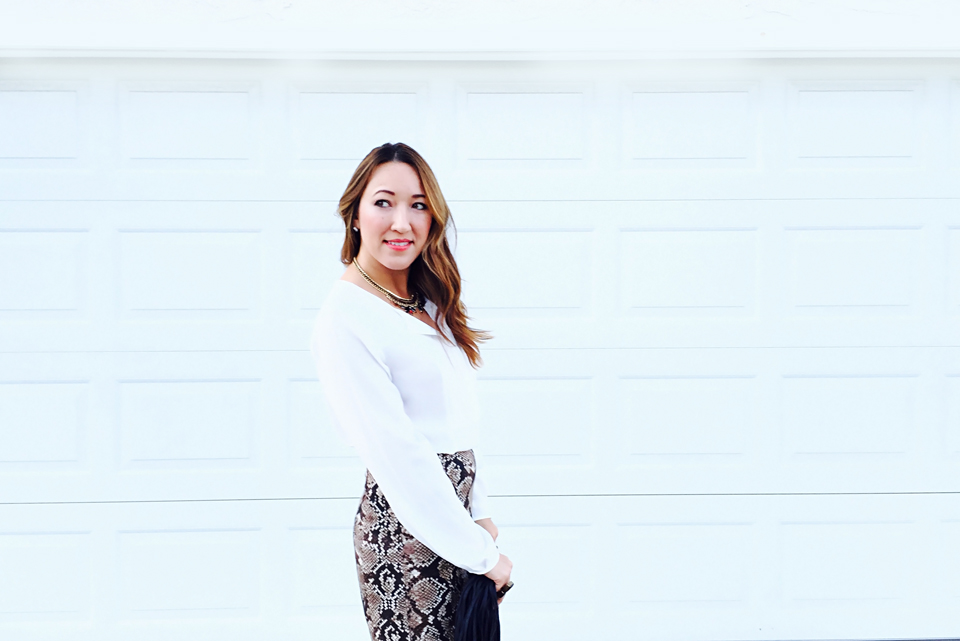 Location: Carlsbad, CA
Weather: A Perfect SoCal Day
I have to confess, I've been a little disappointed with myself regarding my blog. YES this one you're reading right now. I built up a lot of momentum and readers for a whole year through my 365 Days Shop My Closet challenge and then took a few months off and realized I've lost a good amount of people. I still want my blog to inspire, give you savvy style tips and share a little about my personal life. That's why I started this new column (if you missed the intro click HERE). Okay enough with that … let's talk about this outfit I'm wearing today that completely brightened up my day.
Have I mentioned how many times a woman should own a few good pencil skirts? Here's another example of how chic and classy a pencil skirt looks and NO…you don't have to be a stick to wear one. It flatters every shape, just make sure the length is proportionate to your height.
I'm finally wearing one of the pieces from the Altuzarra for Target collection (snakeskin printed pencil skirt) which I paired with a silk chiffon white top from Nordstrom Rack, Zara pumps, ASOS clutch and a statement necklace or as my manfriend states "Cleopatra necklace" (also from Nordstrom Rack). My whole outfit except for the clutch bag is new. I've been shopping but strategically. Don't worry, I'm not going to blow my whole bank account on clothes again, otherwise I might have to shop my closet for another year. YIKES!