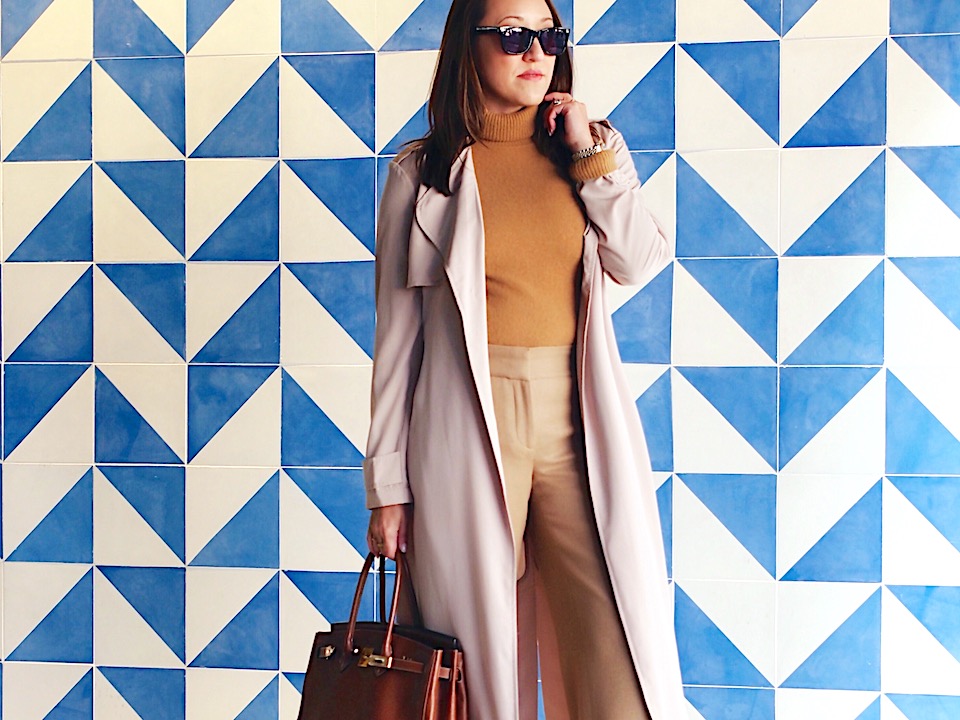 Color trends come and go but a few stick around year after year. One classic color is Camel. You can never go wrong with a camel trench coat, a must-have staple piece for any woman of any age. Another hue to the classic Camel is Hazelnut which is a lighter shade, more on the blush side. According to Pantone's Spring 2017 color report, this spring you'll see vibrant shades of blue, yellow, pink, red and green and their muted counterparts.
Hazelnut is one color trend you can expect to see in the collections that roll out this Spring. It's an easy neutral to mix-n-match with most colors. It's another alternative to your standard white and black go-to's when you're in doubt about mixing colors. I love wearing a monochromatic look or matching it with shades of red, yellow, gray, pink, green and of course black and white.
Here's a look at how I styled the classic Camel with Hazelnut. If you're unsure of how to match colors, you can find my Color Matching System in my new book Style Savvy: A Guides to Creating a Stylish and Wearable Wardrobe on Amazon.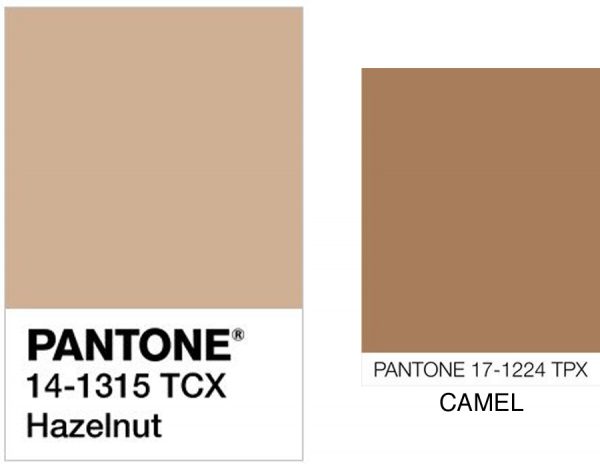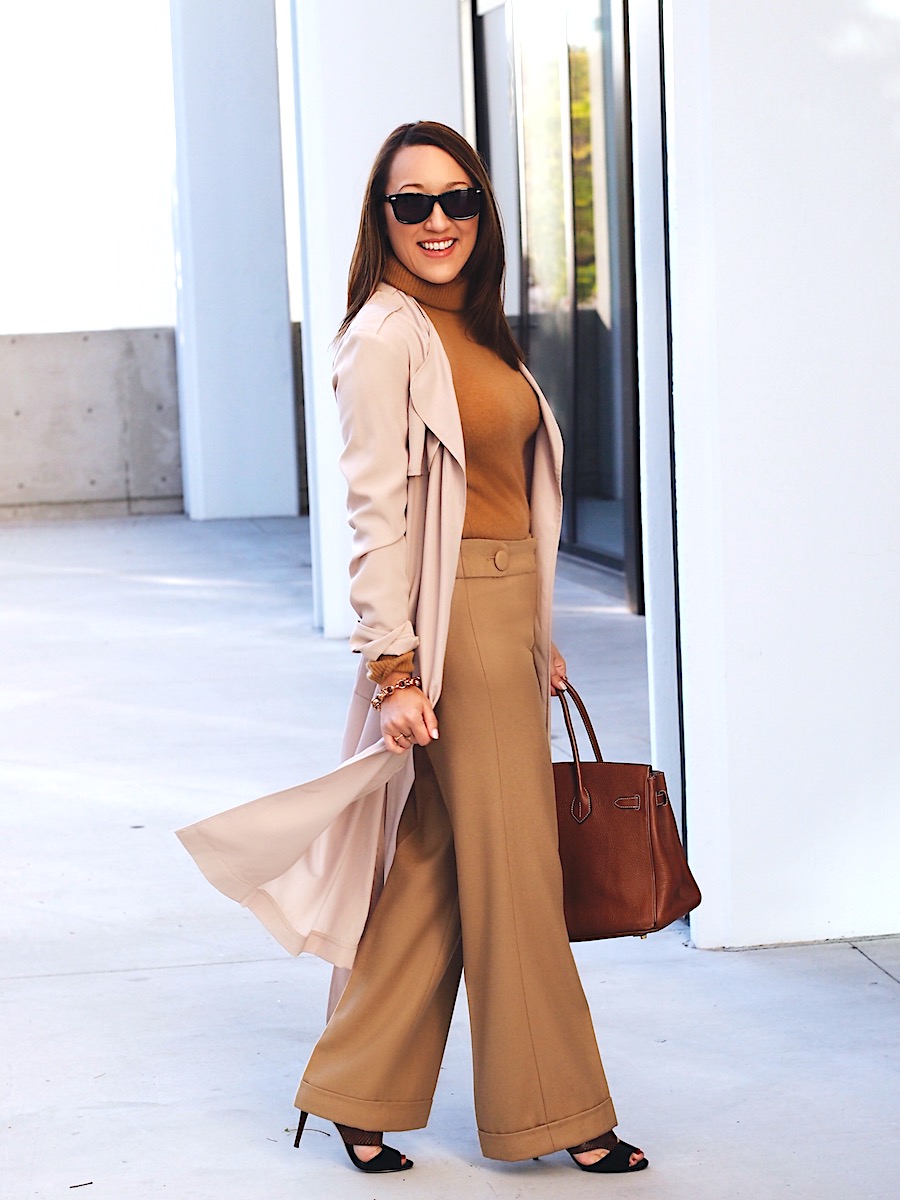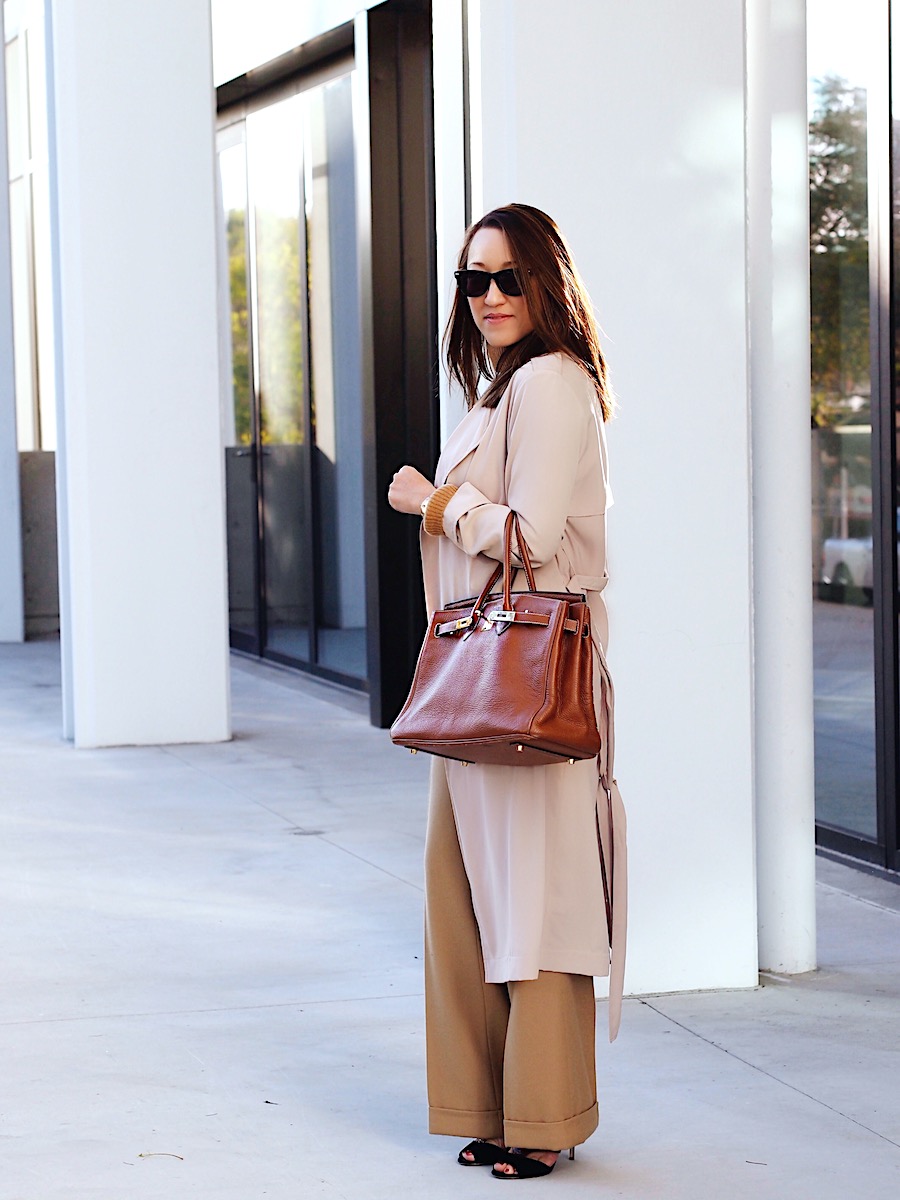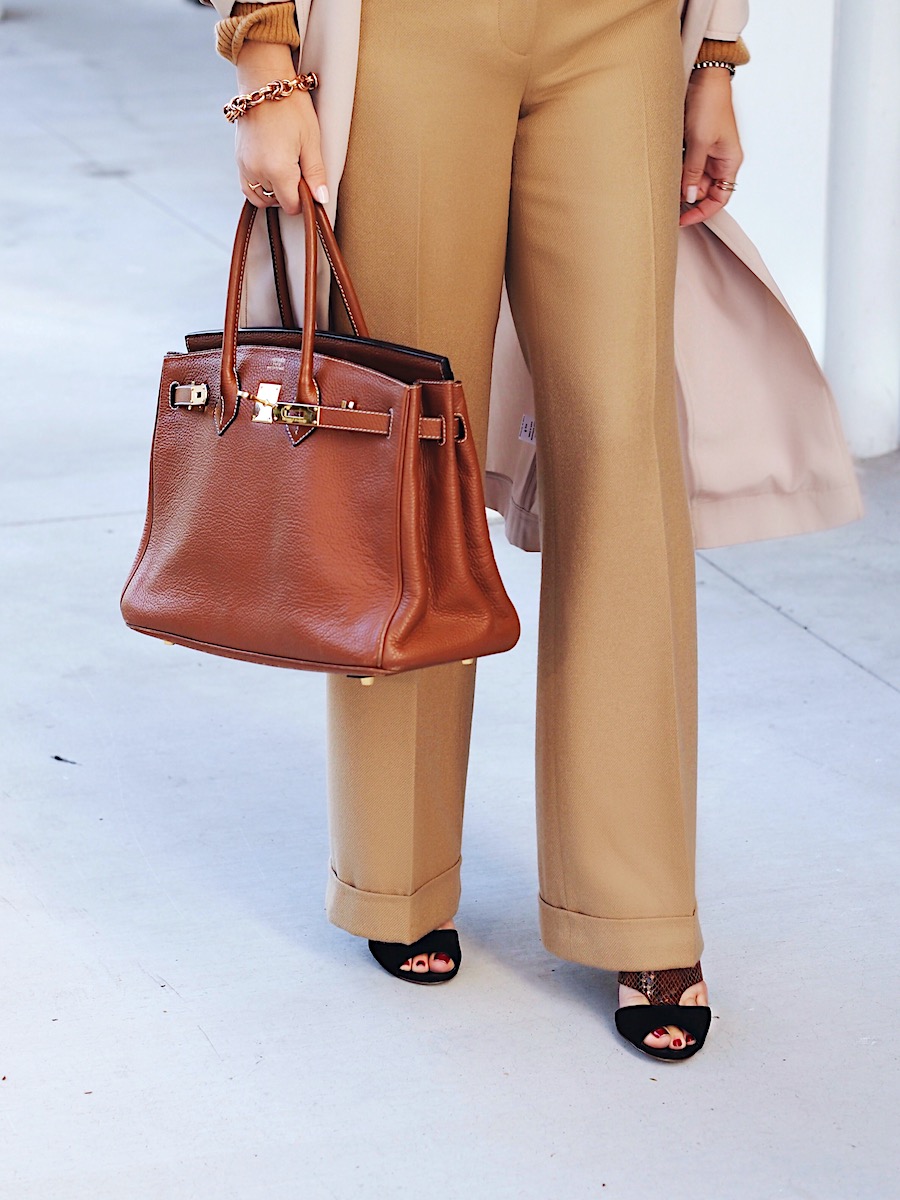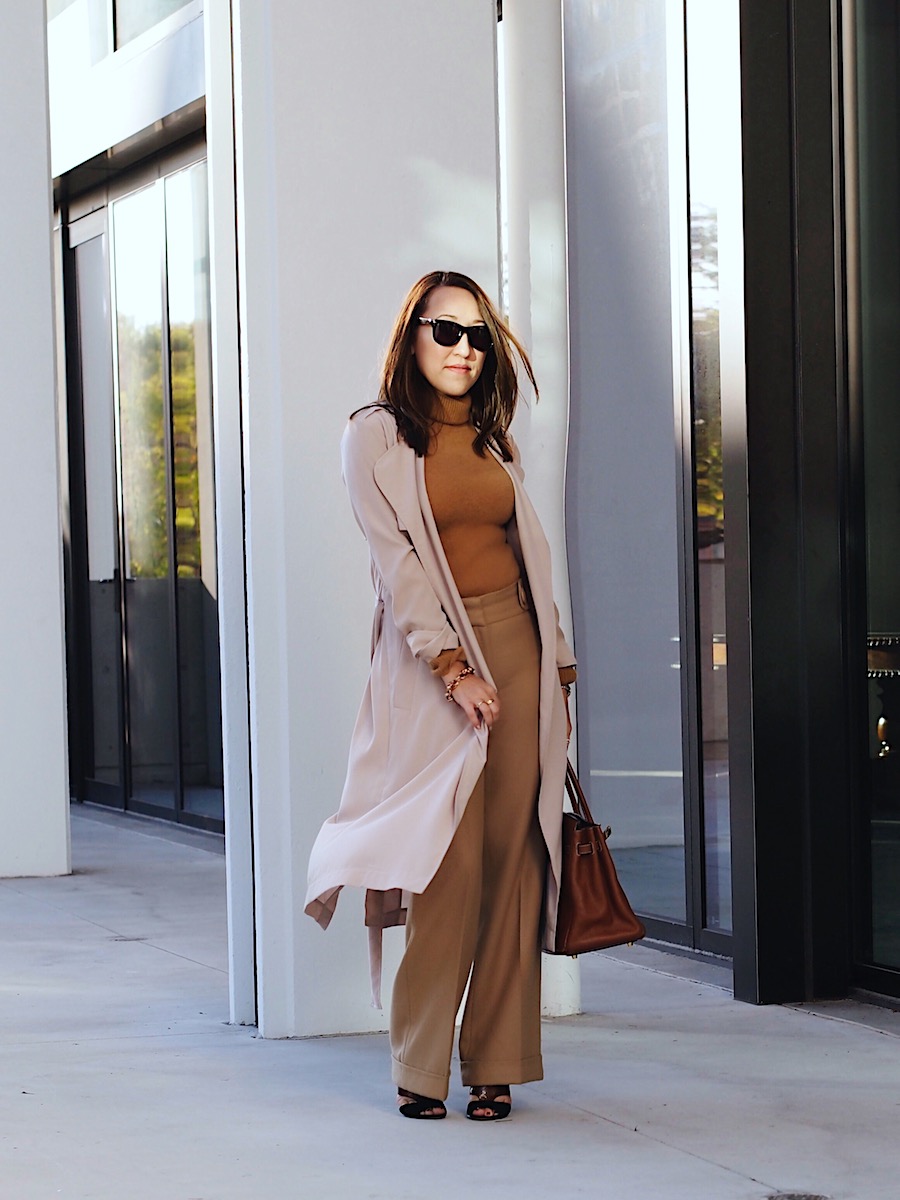 I'm Wearing | J. Crew cashmere turtleneck and wool flannel pants, Ro & De trench coat (Nordstrom Rack), Hermés Birkin bag, White House & Black Market heels.
My Top Picks for Camel & Hazelnut Pieces: