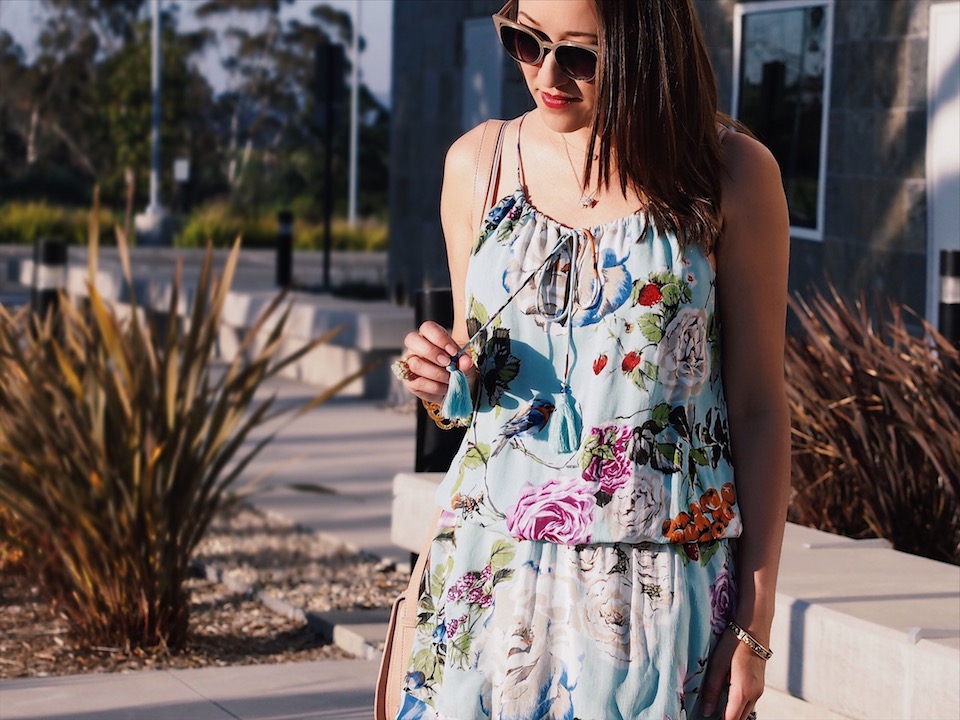 It's officially the first day of Spring! If you've been following along this month, I'm featuring my favorite Spring trends to try this season. Today it's all about flirty floral dresses. Sometimes it's easier to wear dresses because you don't have to think about matching separate pieces together BUT don't just throw on a dress and go. Think about accessories that add extra style factor to create more interest and fun.
Shoes, sunglasses and handbags are your best bet for adding flair to your Spring floral dresses. For daytime and weekends opt for a flat strappy sandal or mule. For nights, wear a lace up ankle stiletto to give your legs length and to keep warm, a denim or bomber jacket.
Look for handbags that have fun detailing like tassels, studs, embroidery, etc. and try sunnies that have colored frames and/or lenses. Let me know if this trend is for you and how you're styling it by commenting below or leaving comments on one of my Instagram photos @savvynista.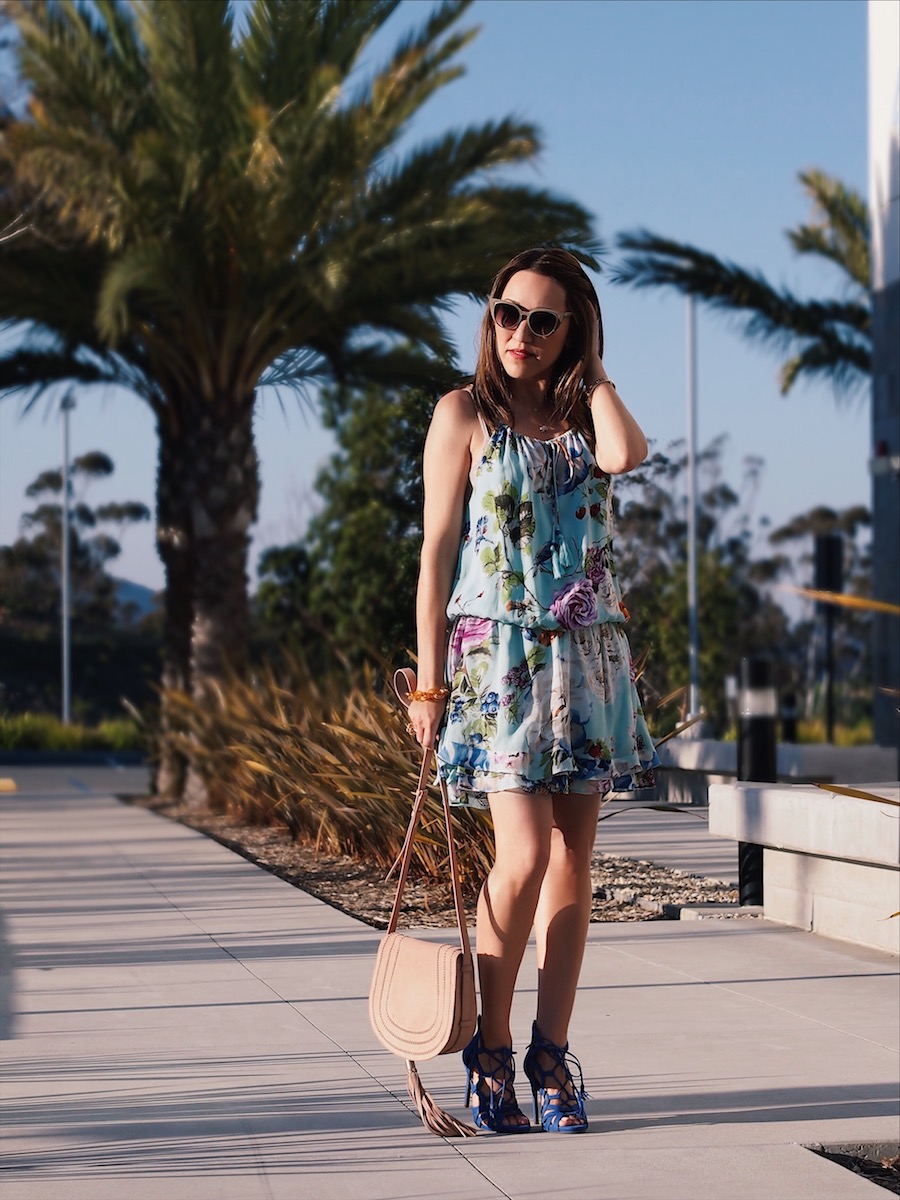 I'm wearing a dress from one of my fave boutiques Satori Designs located at 146 S. Cedros Ave. Solana Beach, CA 92075. Unfortunately this dress isn't available online but you can call and purchase over the phone and they'll ship it. Phone 619-708-9357.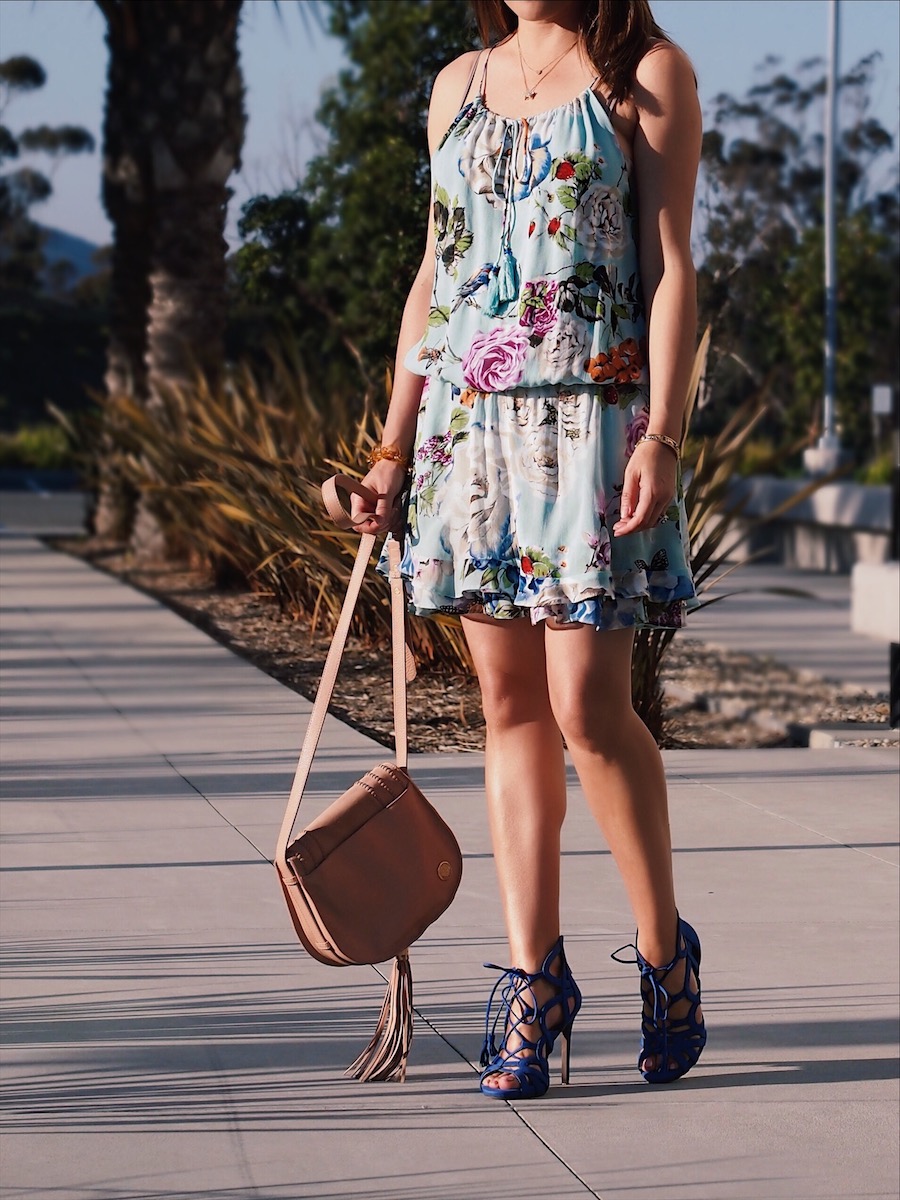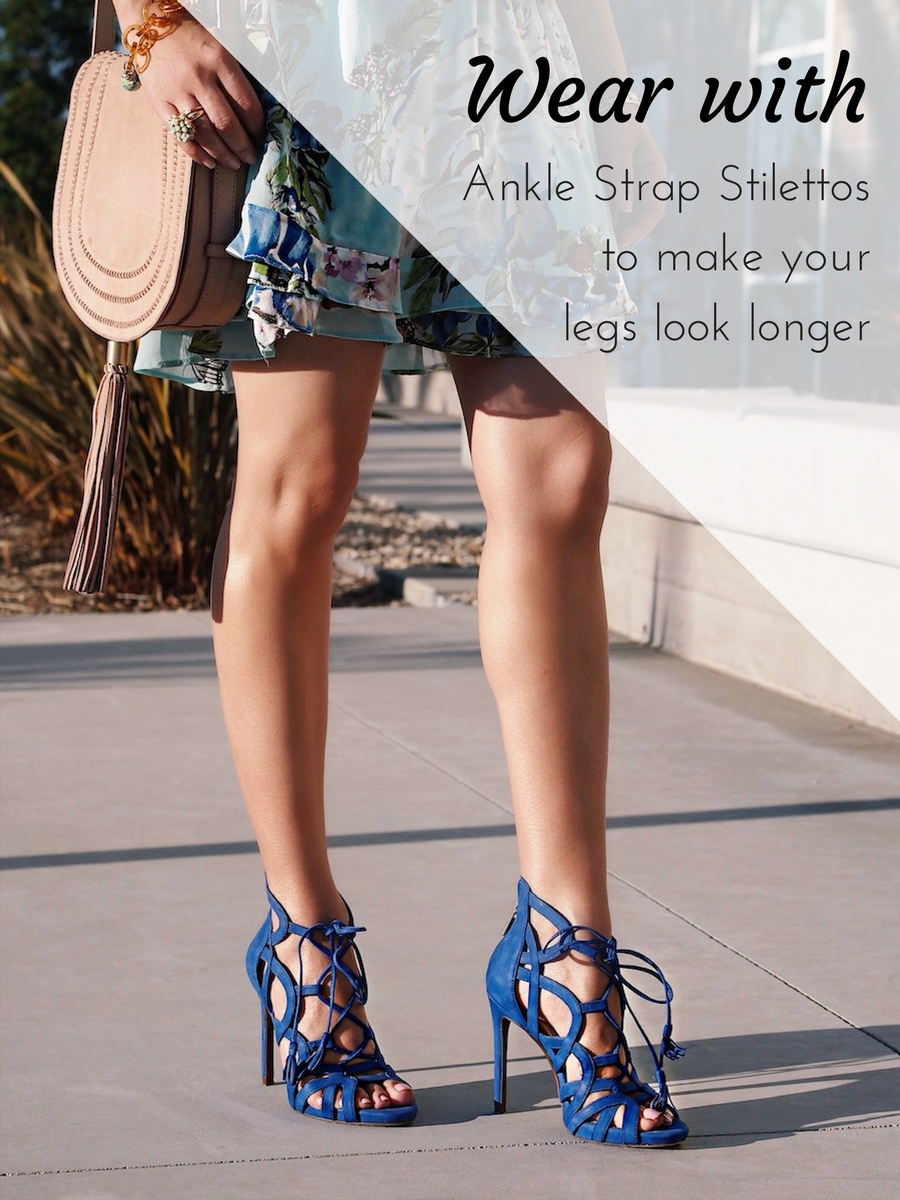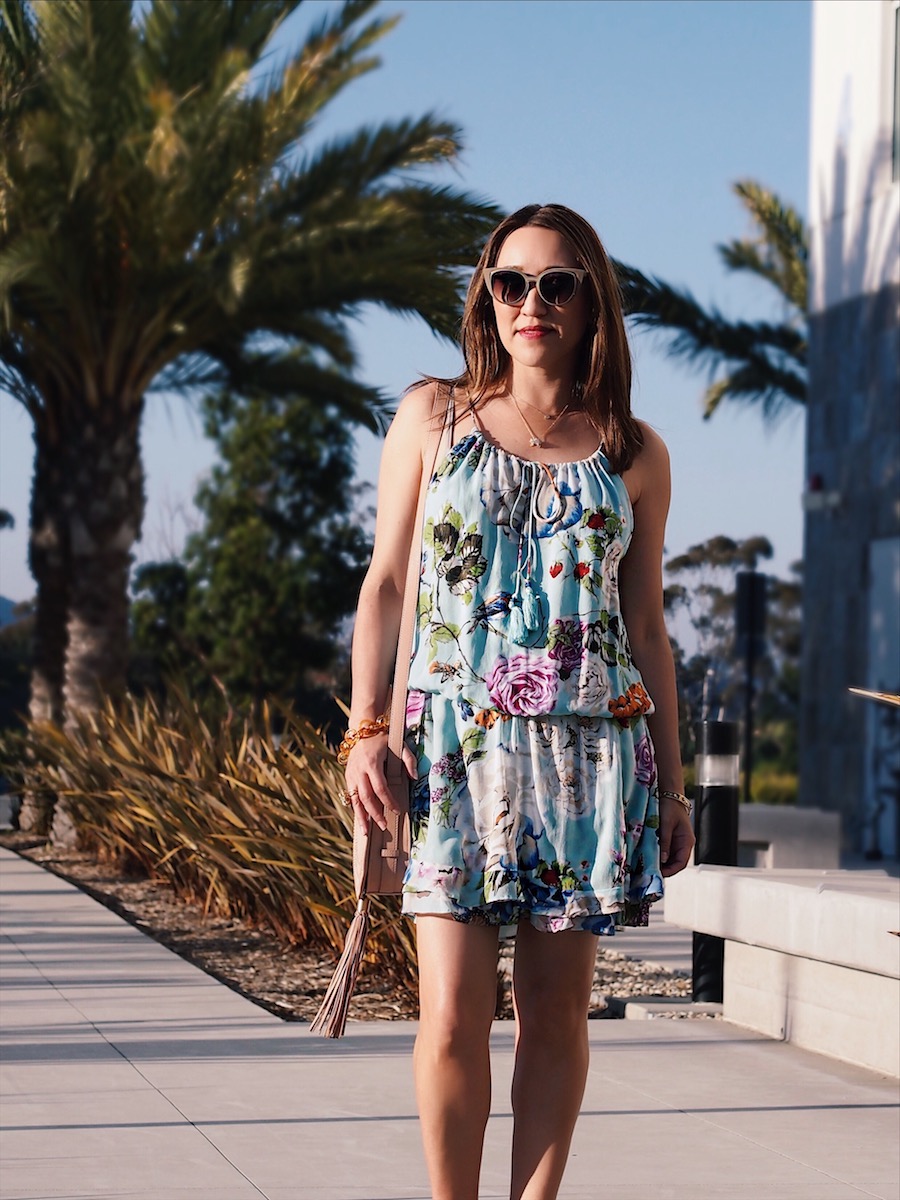 My Top Spring Flirty Floral Dresses under $100
Free People Floral Print Dress
Tallulah Wild Things Floral Dress at ASOS
ASTR Cold Shoulder Floral Dress