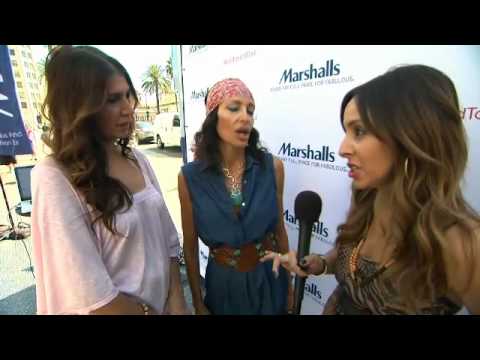 Style Savvy Event | Marshalls Fab Found Tour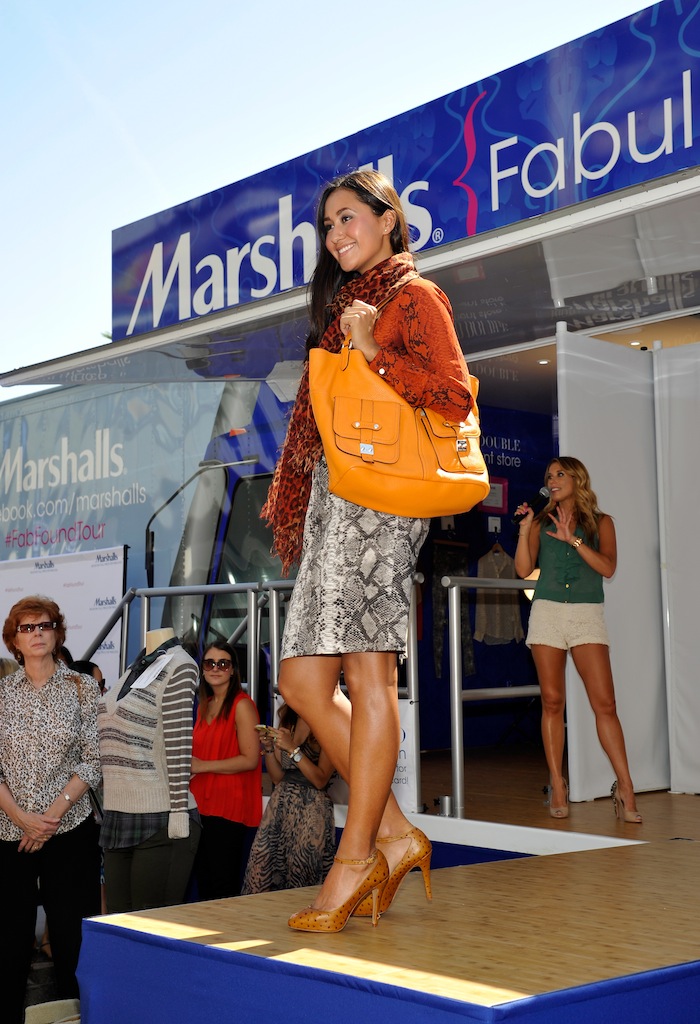 When I saw that Marshalls was physically bringing their actual bus to Hollywood & Highland, I was intrigued. I didn't think this fashionable savvy bus existed in reality. I thought it was strictly made for their commercial. Marshalls took their fab bus on a Fabulous Found Tour across the country bringing an all day event at each stop that included mini-fall fashion previews on live models, "Name that Price" game where one wins a Marshalls fashion pick and two interactive virtual dressing rooms. I actually won a handbag guessing the Marshalls price to the penny.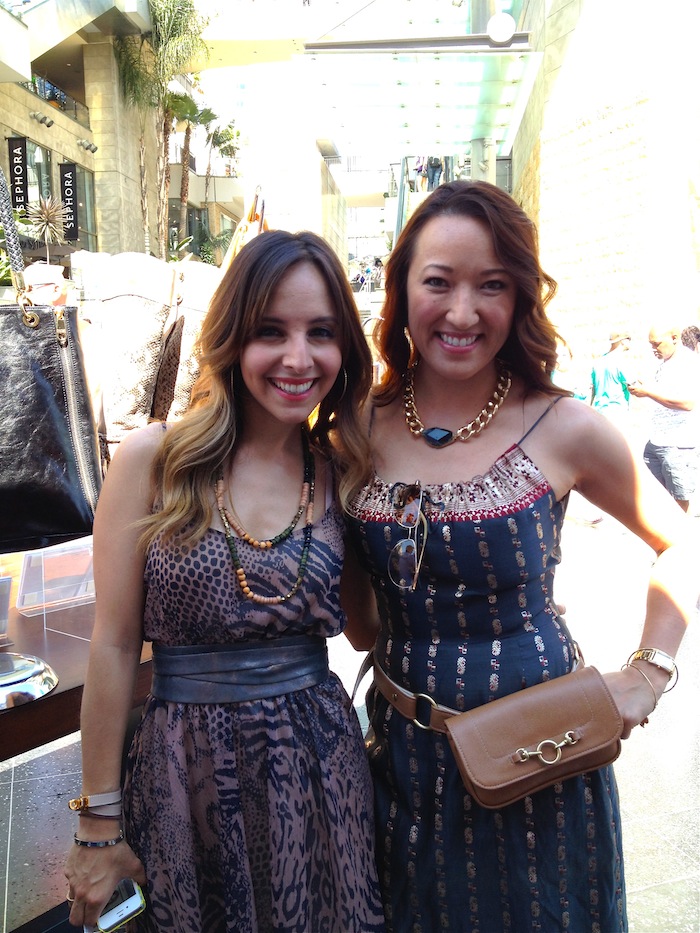 I also caught up with Lilliana Vazquez of CheapChica's Guide to Style blog – here's what she had to say [audio interview click here].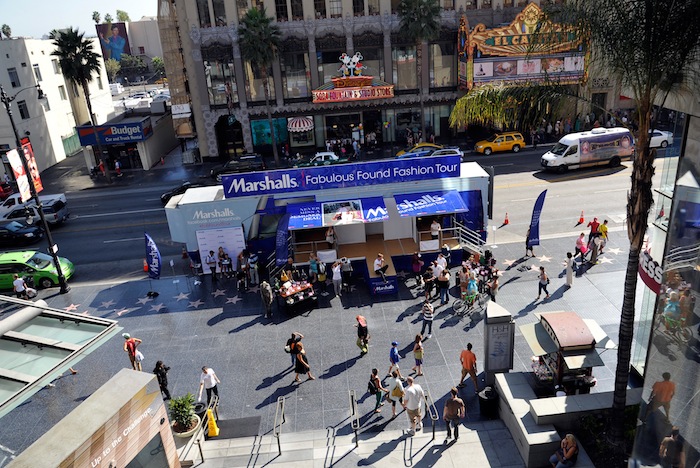 It just so happens that four days before this event, I shopped at Marshalls in San Marcos, CA while visiting my mom. I scored on a pair of chocolate brown motorcycle boots for $39.99, now that's savvy savings! I probably could've purchased more but I was with my man and he isn't one for shopping unless we're in a place that sells old records or Steelers memorabilia. Yep… that's all I gotta say on that one.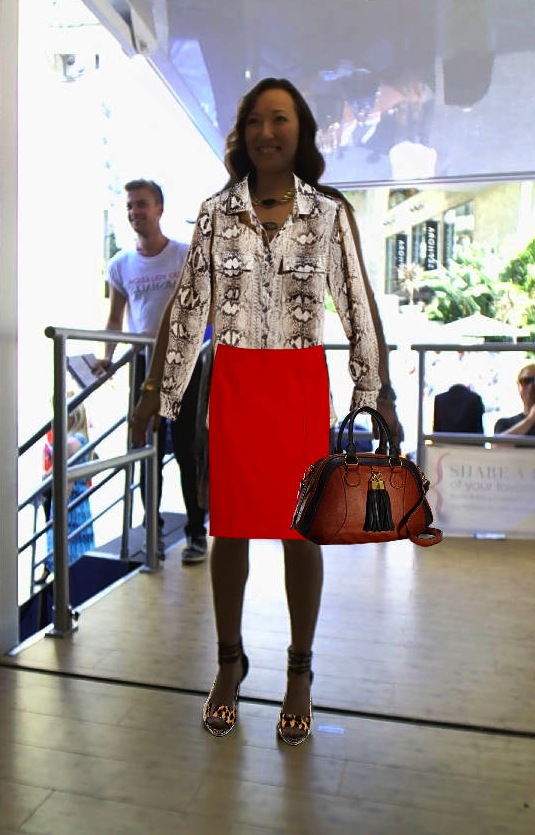 And here's what I styled… Okay, it may not look like the actual items but you get the jest. It was all in good fun.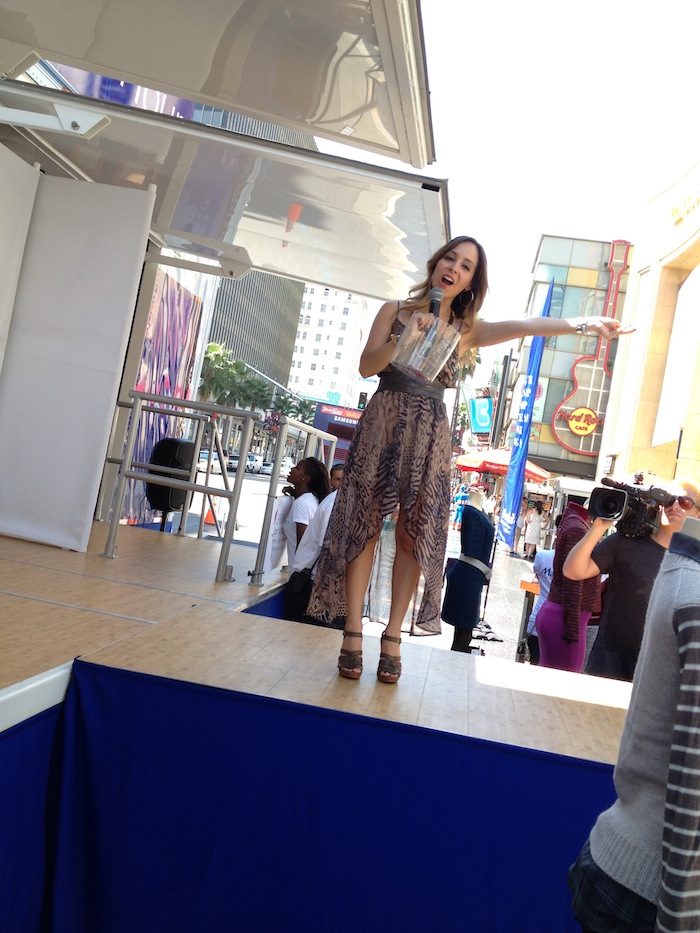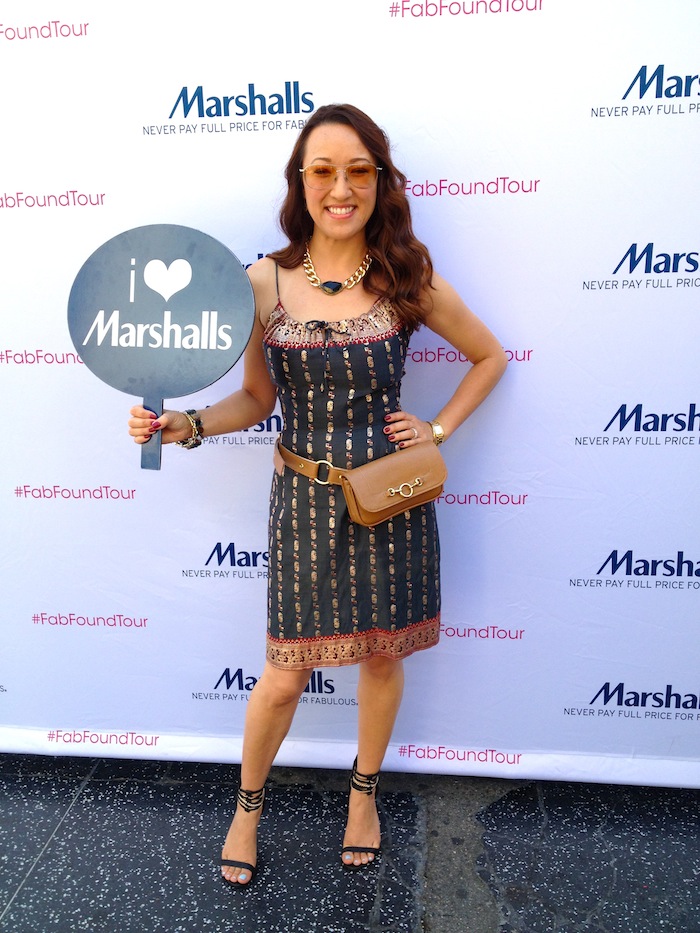 This would've been a nice photo if I hadn't left my shades on and closed my eyes!
I'm Wearing | Anna Sui dress (old) | Zara heels | Oia Jules necklace | c/o Hipsters for Sisters belt bag | Oliver Peoples sunglasses
Oh and if you blink, you might miss me in the Marshalls video below but I'm somewhere towards the end looking like the above photo.
FACEBOOK | TWITTER | SUBSCRIBE
Recommended