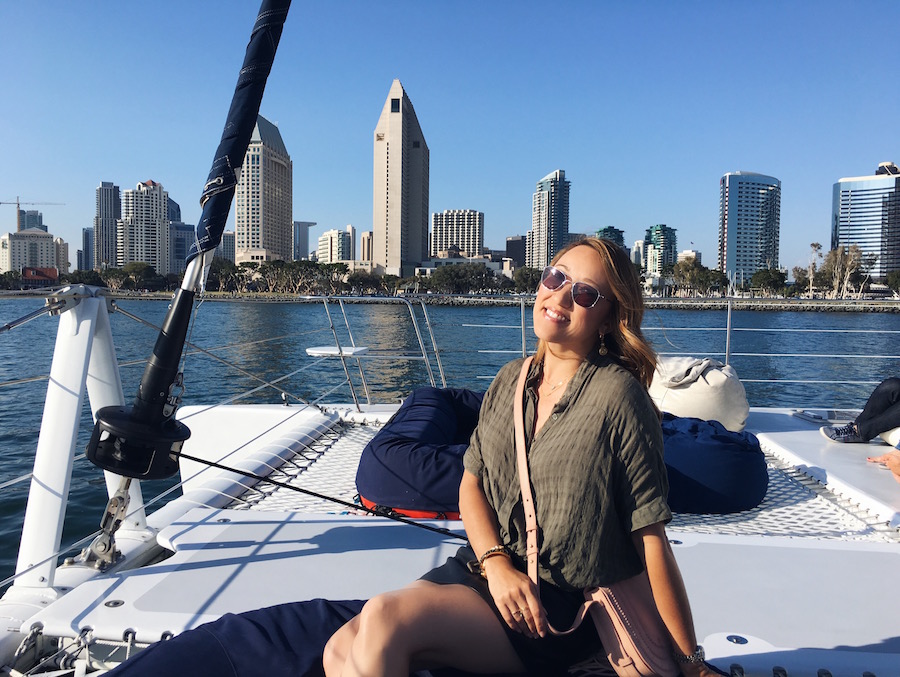 Sometimes when life is in session and you can't getaway on a proper vacation, it's nice to look into your own city for a mini-vacay. I had the pleasure of being invited to the unveiling of Marriott Marquis San Diego Marina's Grand Ballroom which doubled as a staycation. I literally live 15 minutes away from the hotel, so how fun to experience all that this marvelous hotel has to offer from morning yoga, a relaxing massage, catamaran boat tour, and the food. Did I mention food? Seriously, I ate like it was going out of style.
Speaking of style, I dressed accordingly to our summer temps (sunny, 73°, slight breeze) and for certain activities. Although this locale lends to flowy summer dresses and flip flops, when going on a boat tour around the harbor, don't wear a flowy skirt or dress unless you don't mind giving a panty show. I saw this happen to a few gals on our water excursion. I opted for a leather mini-skirt by PAIGE and dressed it casually with an oversized boyfriend shirt and lace-up wedges. My next style post will feature how I styled this army green oversized shirt 3 different ways. Stay tuned.
I hope you enjoy my photo diary and next time you're planning a trip to San Diego or a special event, check out Marriott Marquis SD.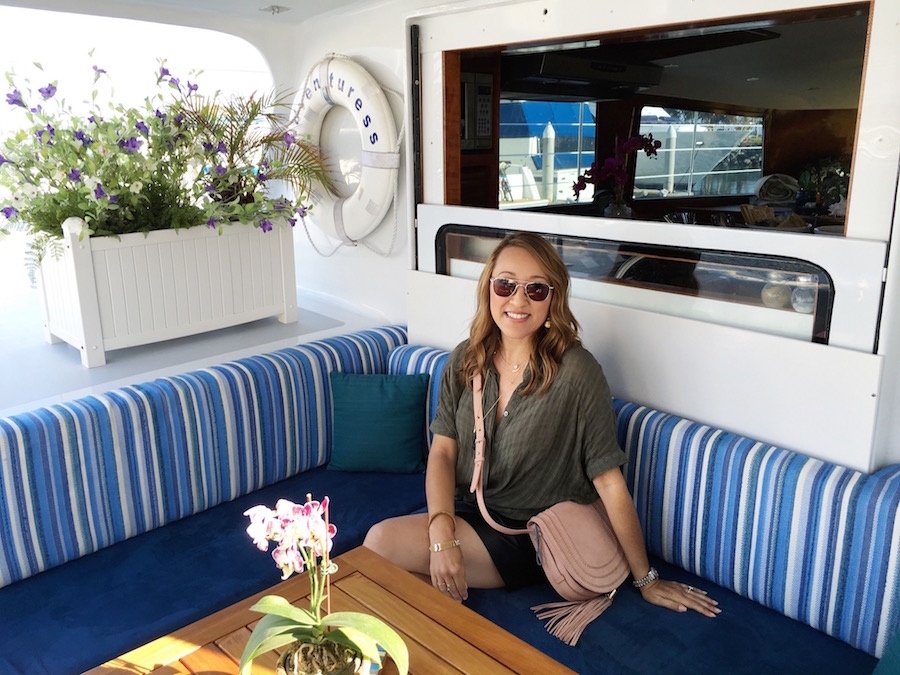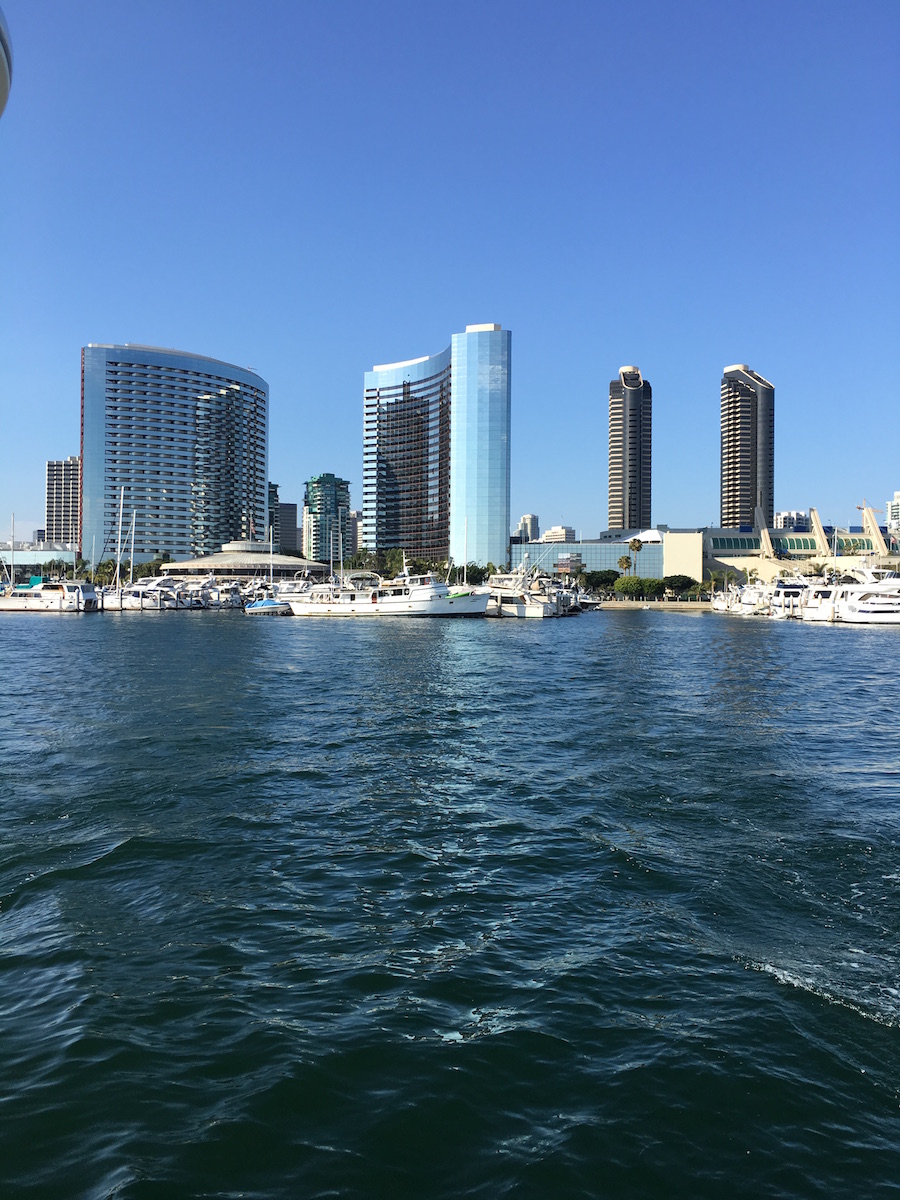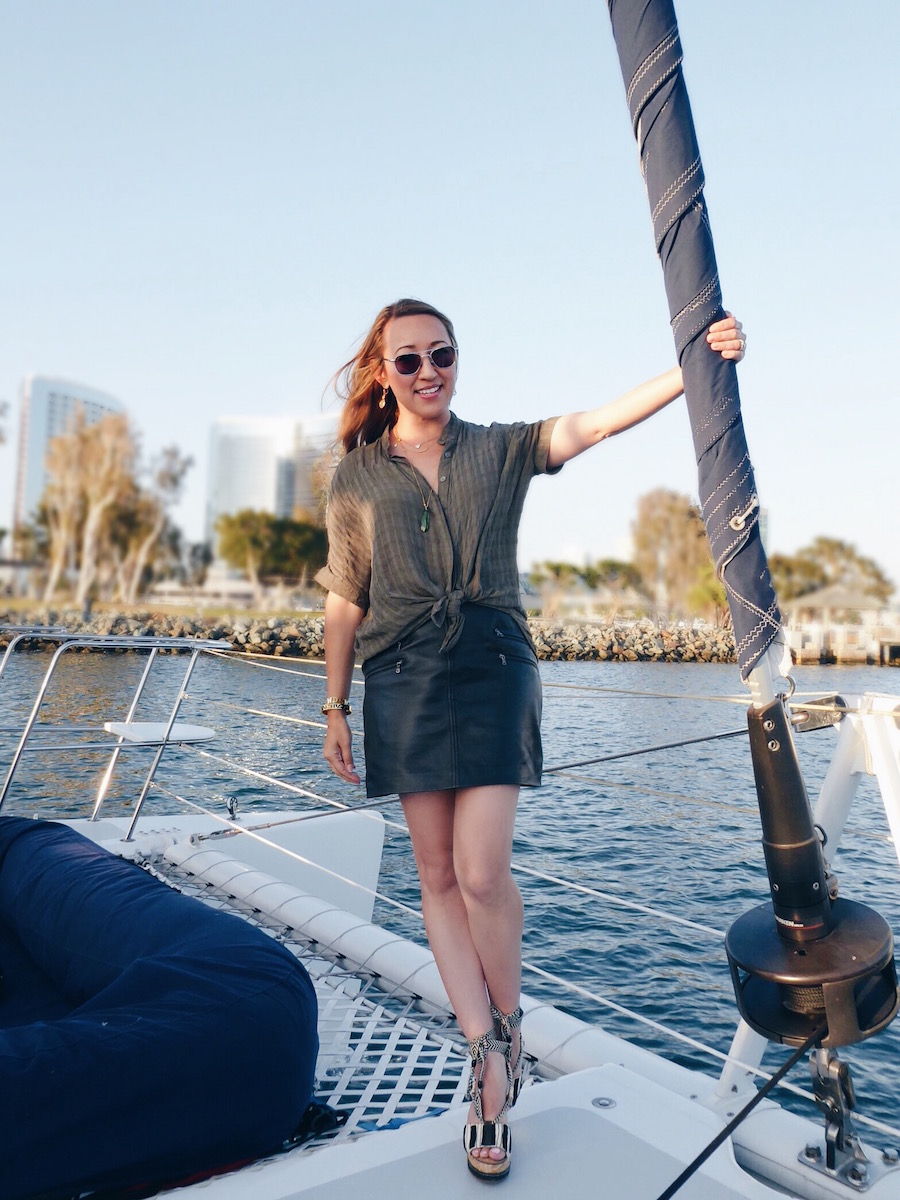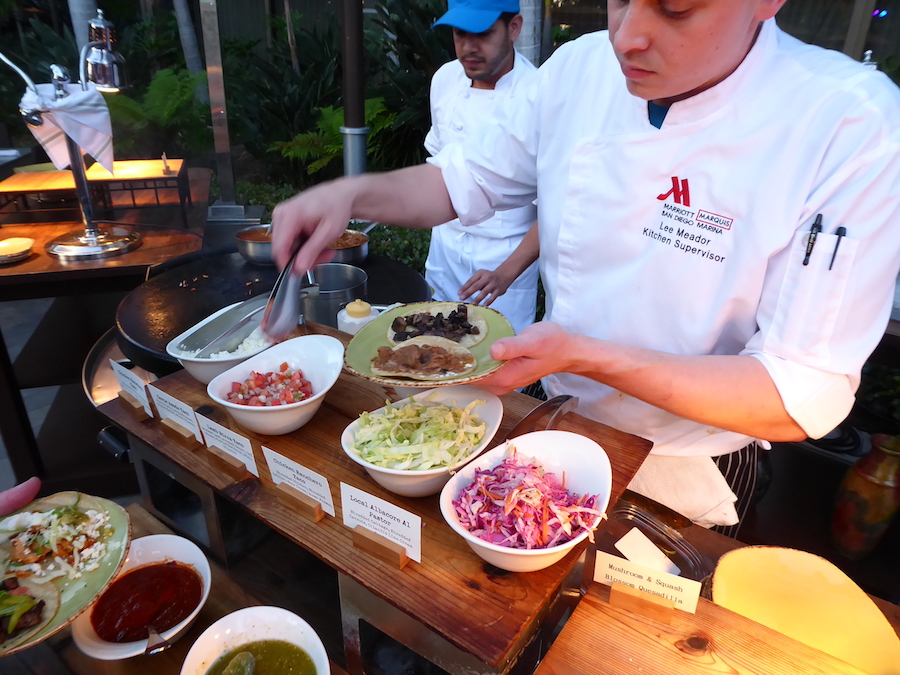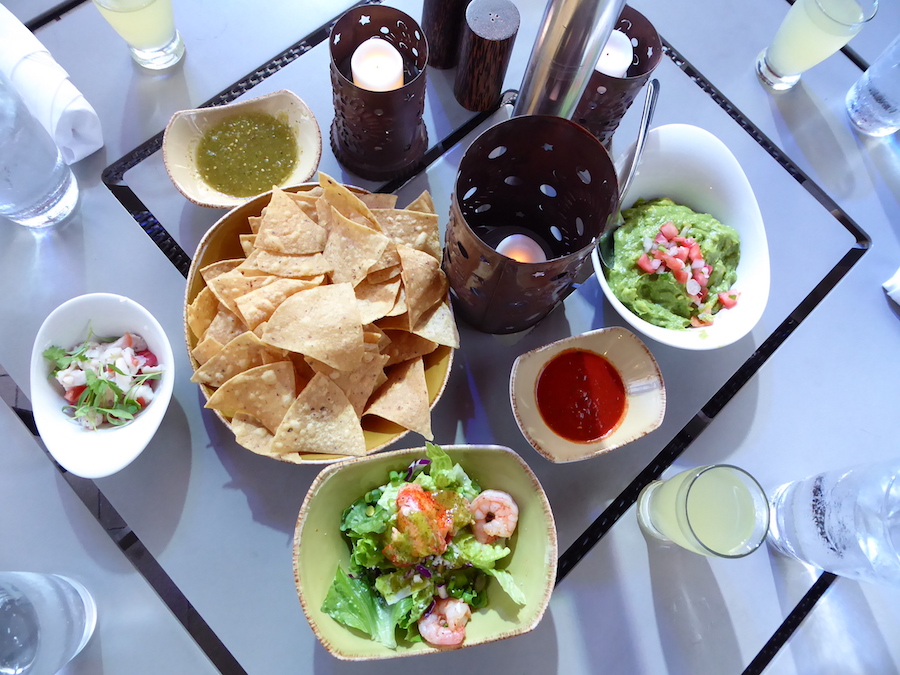 Marriott Marquis San Diego Marina underwent an approximate $107 million investment into its meetings & events space. With its recent unveiling, the hotel now delivers one of the largest and most impressive spaces on the West Coast with over 280,000 square feet of world-class venues. Not to mention the decor and technology, with its gigantic 16-screen video wall system and distinctive design details such as a unique Swarovski crystal ceiling installation, with 44,000 crystals. It's stunning in person.