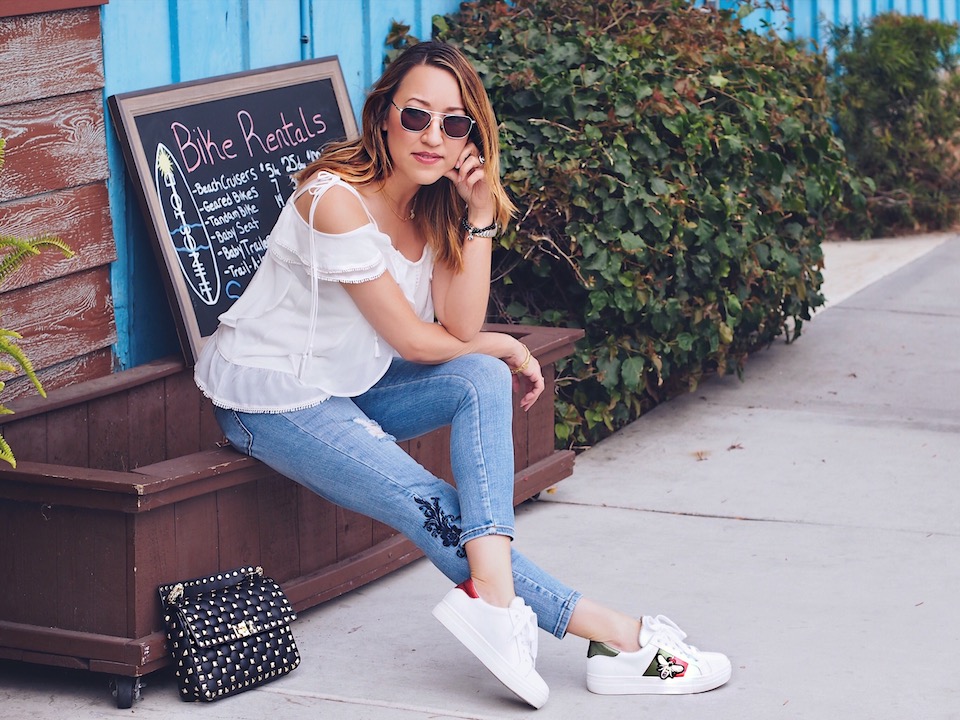 I'm not going to lie, at first when I saw embroidered jeans on the runways last year as one of this season's trends I thought, "Hmmm, not sure about this one." I only thought this because some of the appliqués were a bit over the top.
Now that main stream brands have put their relatable spin on embroidered pieces, I've been loving them. Or it could be that I've just seen embroidery everywhere for the past six months that I'm immune to it, LOL. I do love me some embroidery for summer, especially on my jeans. It's a different detail that lends to creative ways of styling outfits. What do you think of this trend?
Savvy Style Tip: If you're going to add trend pieces to your seasonal wardrobe, purchase one item of the trends you love the most. Make sure you can create at least 3 outfits with this trend item. Some of these trends won't be in style next year, so you don't want to go overboard buying them.
BTW, are you a Savvy Insider yet? Subscribe to my blog below and follow my daily happenings on Instagram @savvynista.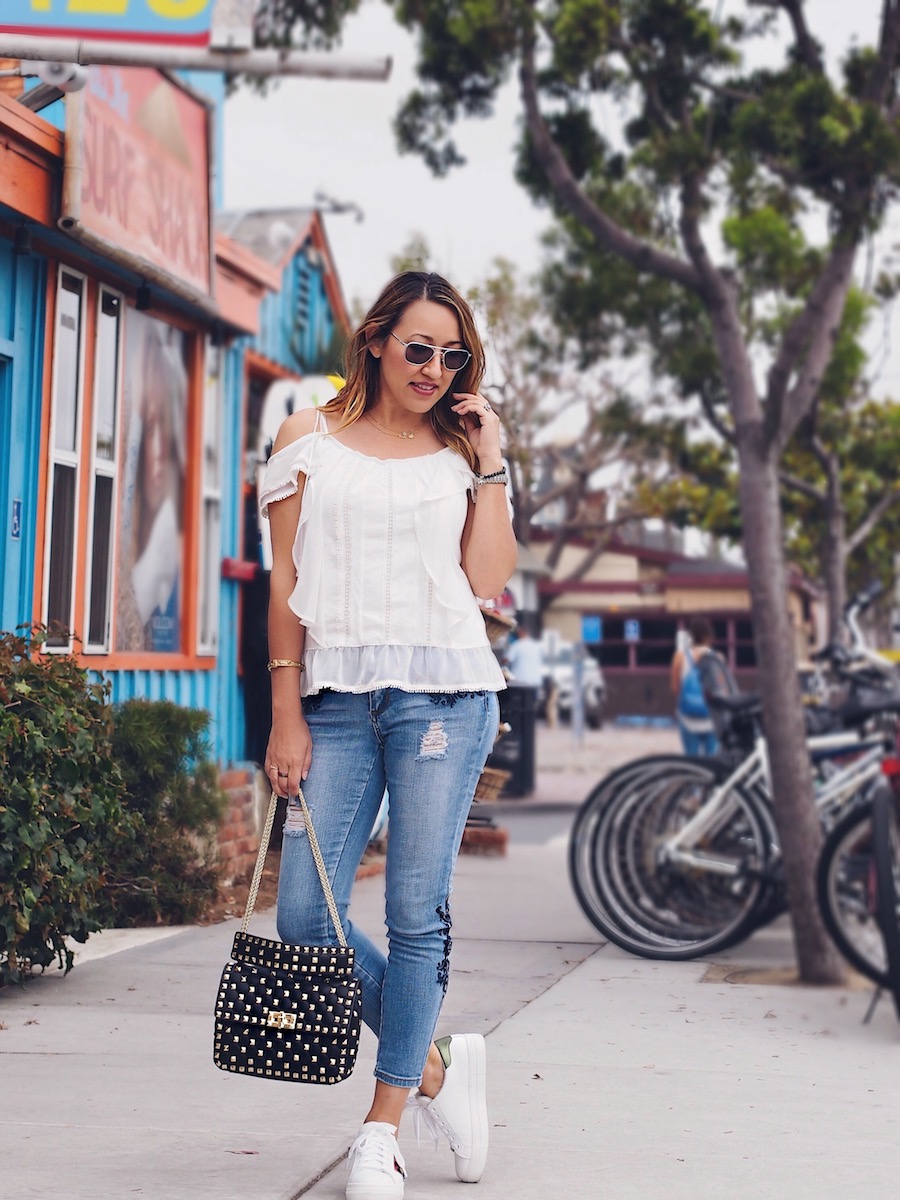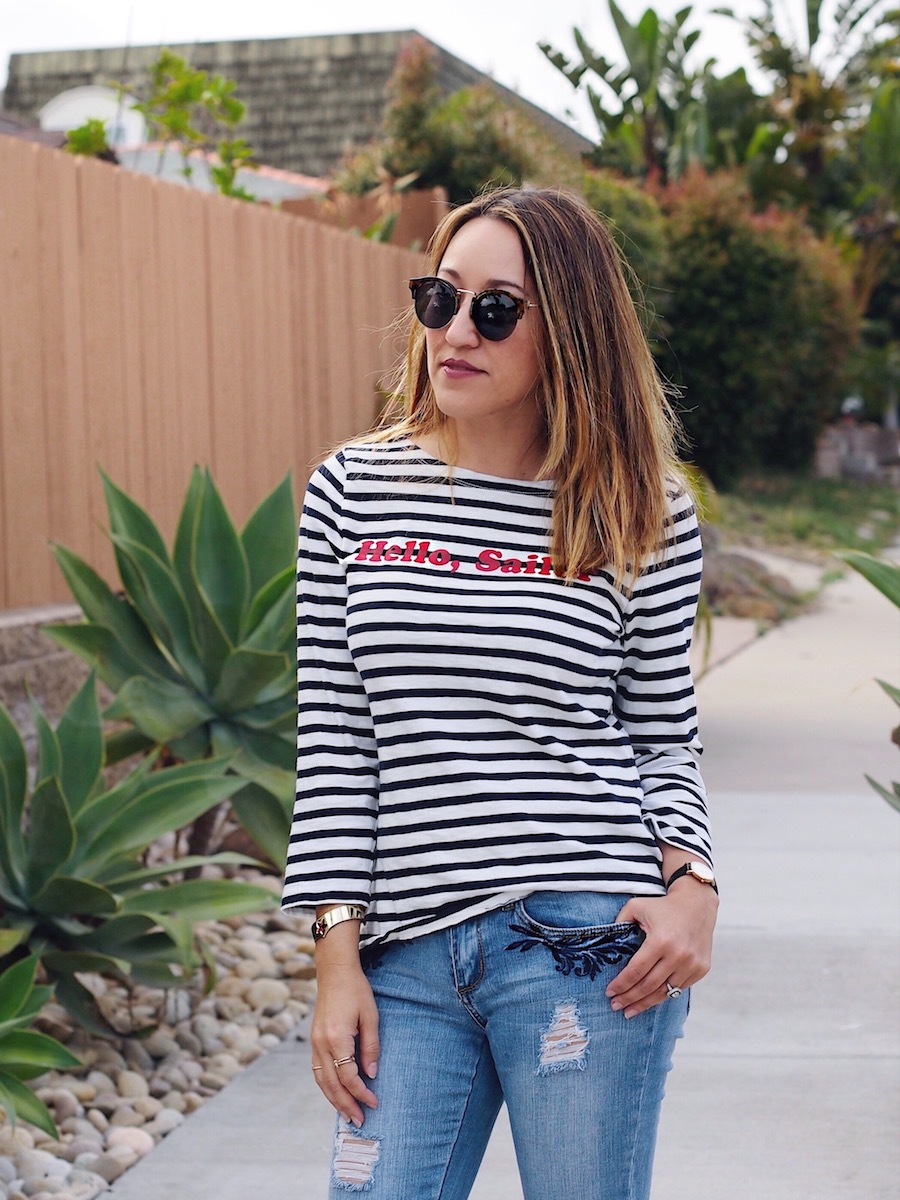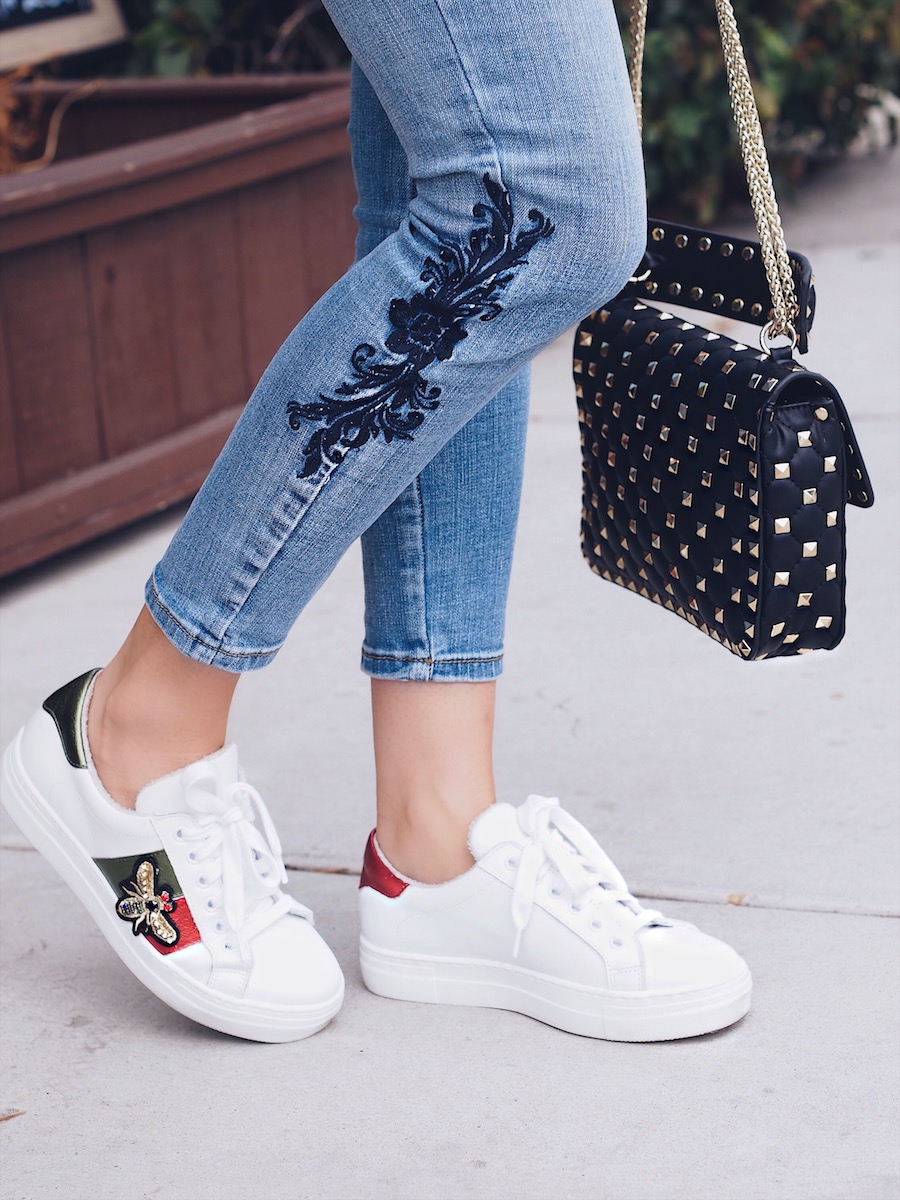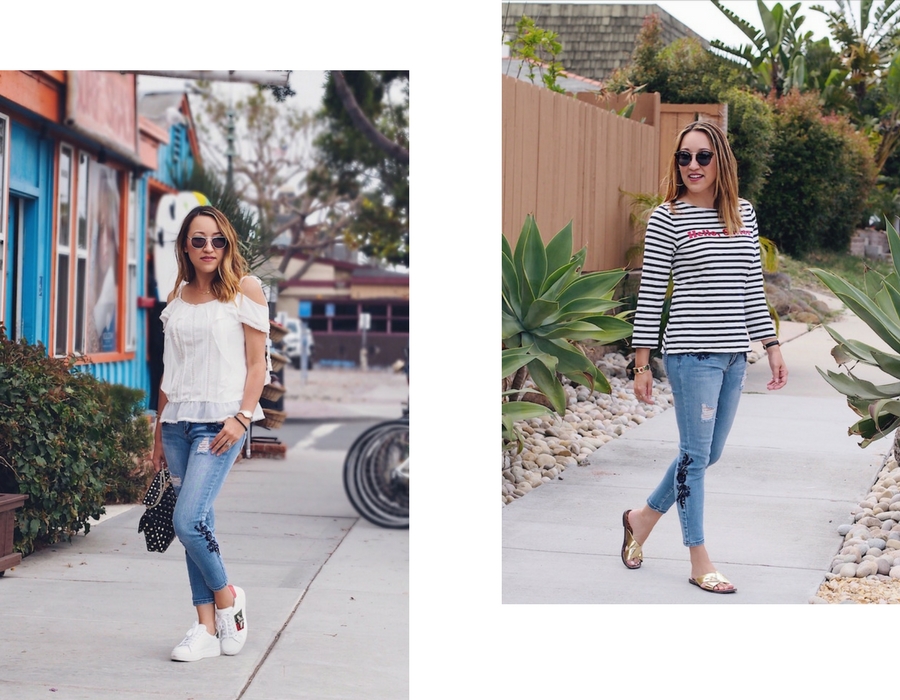 I'm Wearing | Left: WHBM white top (similar HERE & HERE), Velvet Heart jeans, Shoebox studded bag and sneakers. Right: J. Crew striped tee, Velvet Heart jeans, Sam Edelman gold slides (similar HERE & HERE).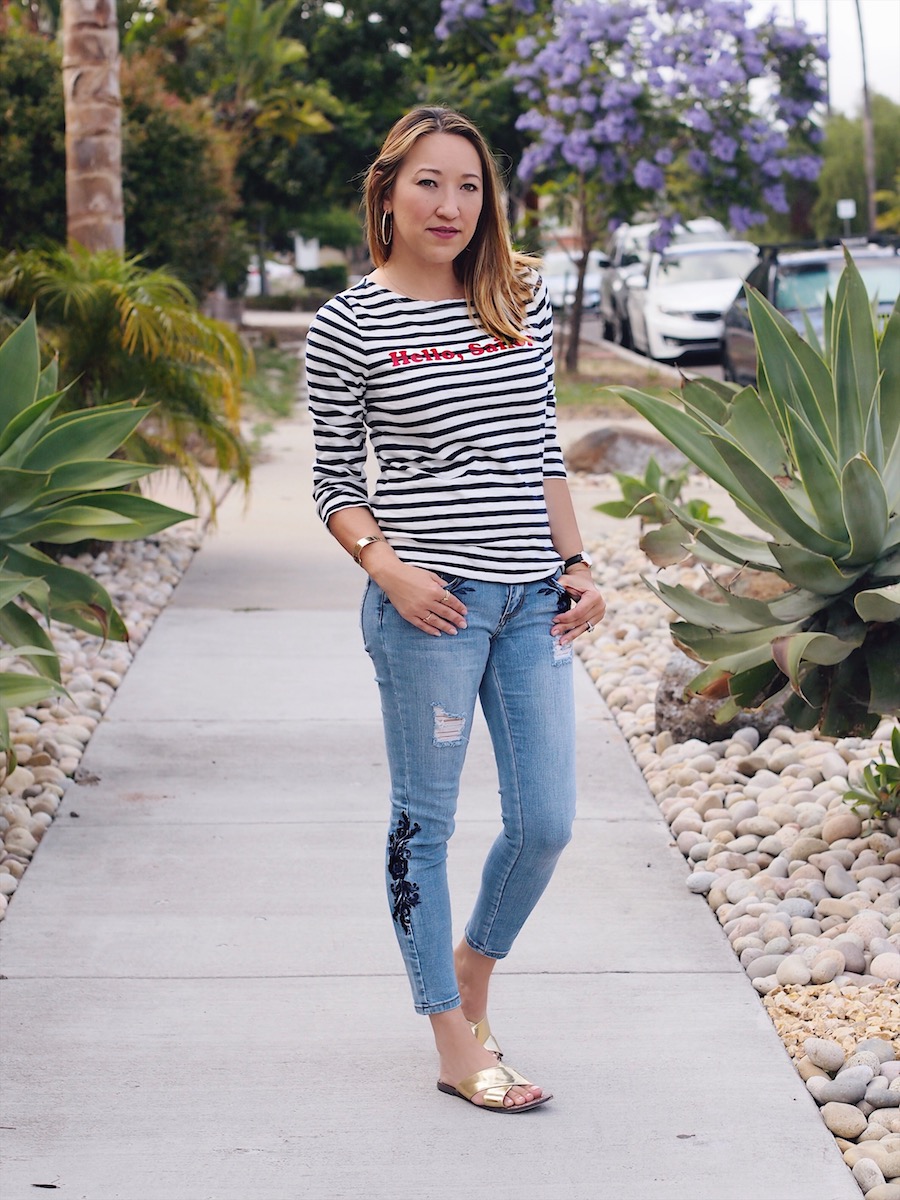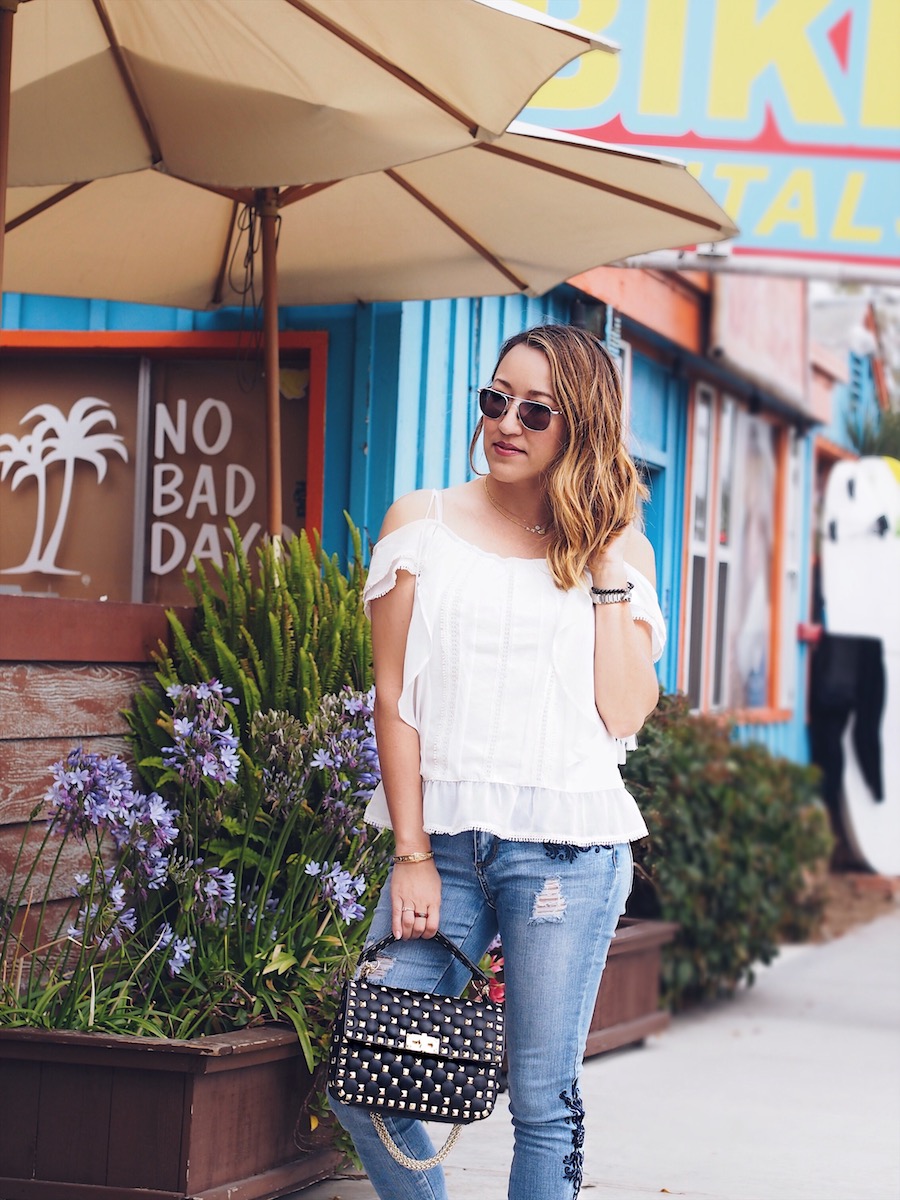 MY TOP 10 AFFORDABLE PICKS