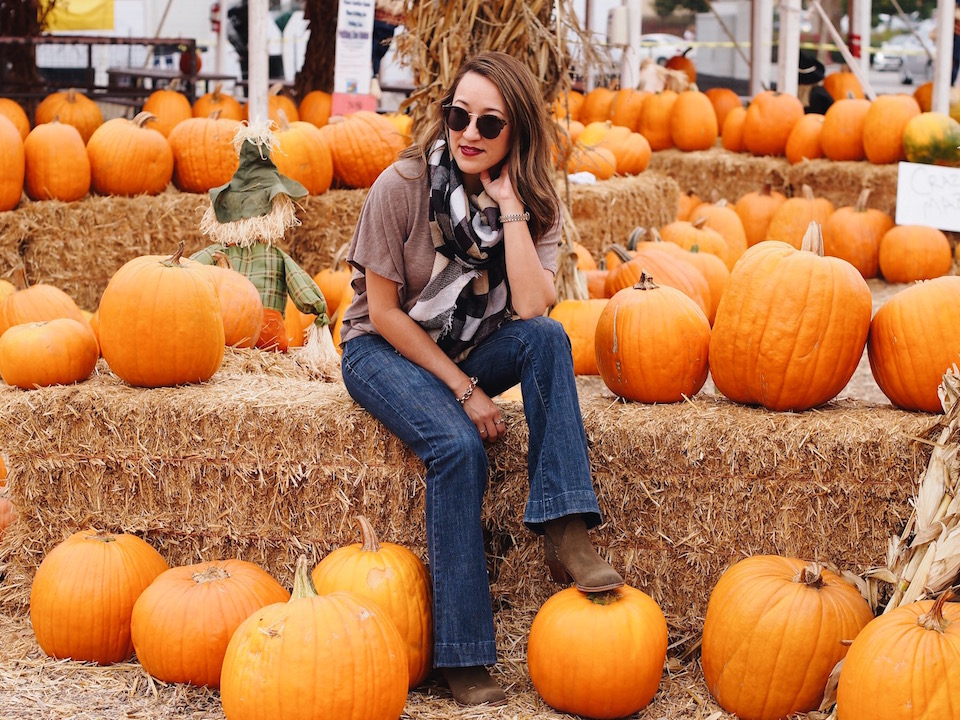 This isn't your typical Halloween blog post. Yes I'm at a pumpkin patch, no I don't have a child or children to accompany me and I'm not much for dressing up in a costume or ghoulish macabre decor during this spooky holiday. I keep it chic and stylish with hints of Autumn-ist.
Style-wise, I added flair to my outfit with a neutral hued plaid scarf and a deep merlot lip thanks to Smashbox Be Legendary matte lipstick Screen Queen.
Pulling from my outfit and outdoor inspiration to the indoors, I created a clean and minimal tablescape with whites and metallics – decorating my Italian dining table designed by Calligaris with accessories from Z Gallerie and Home Goods.
A dining table wouldn't be complete without a home cooked meal. I baked my famous salmon and accompanied it with roasted garlic and olive oil pearled couscous and maple butternut squash for a sweet and savory combination. I rarely share my savvy cooking skills, but I had to post this one because it's a perfect dinner for a Fall evening. Dessert was a slice of no added sugar apple pie from Sprouts topped with coconut whipped cream.
Scroll down for my recipe and let me know if you make this dish and what you think of it. Thanks for stopping by! Be savvy, stay stylish.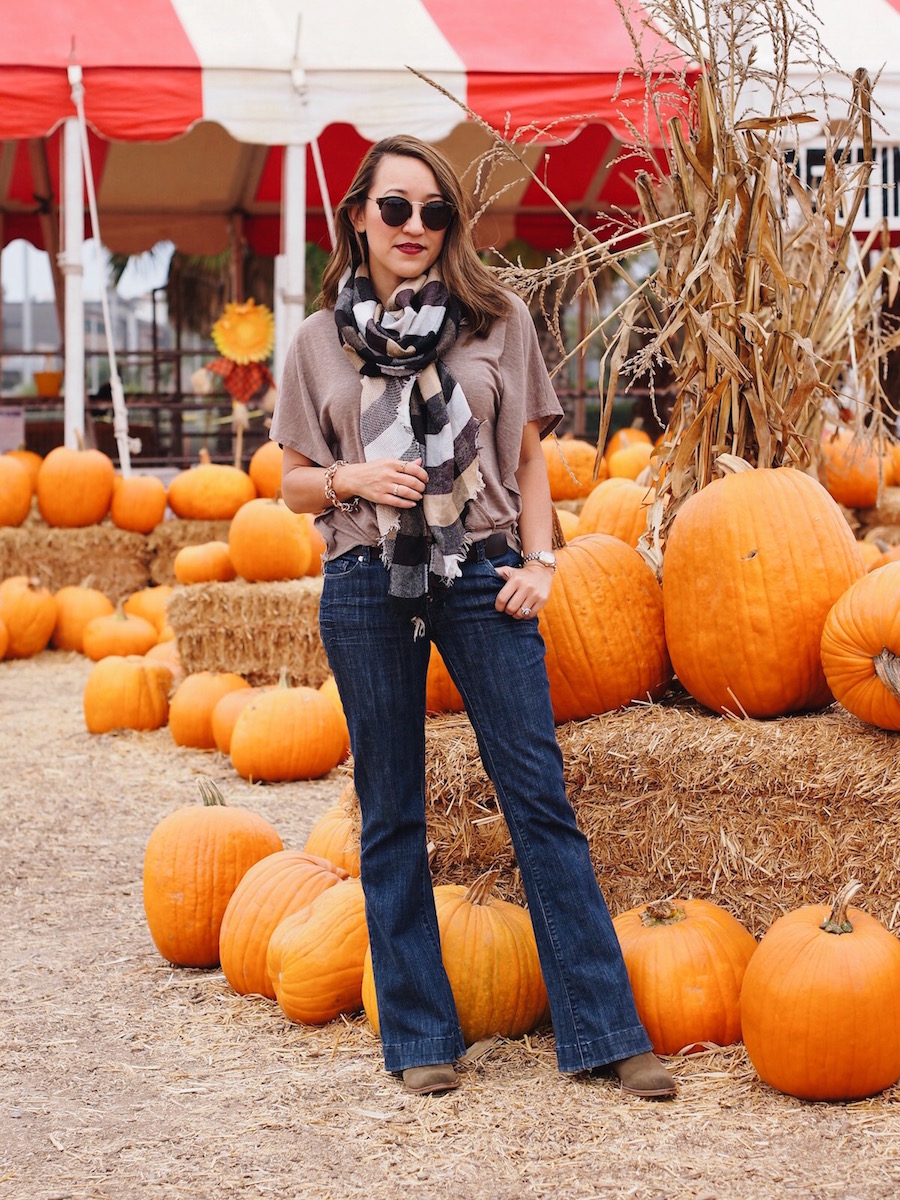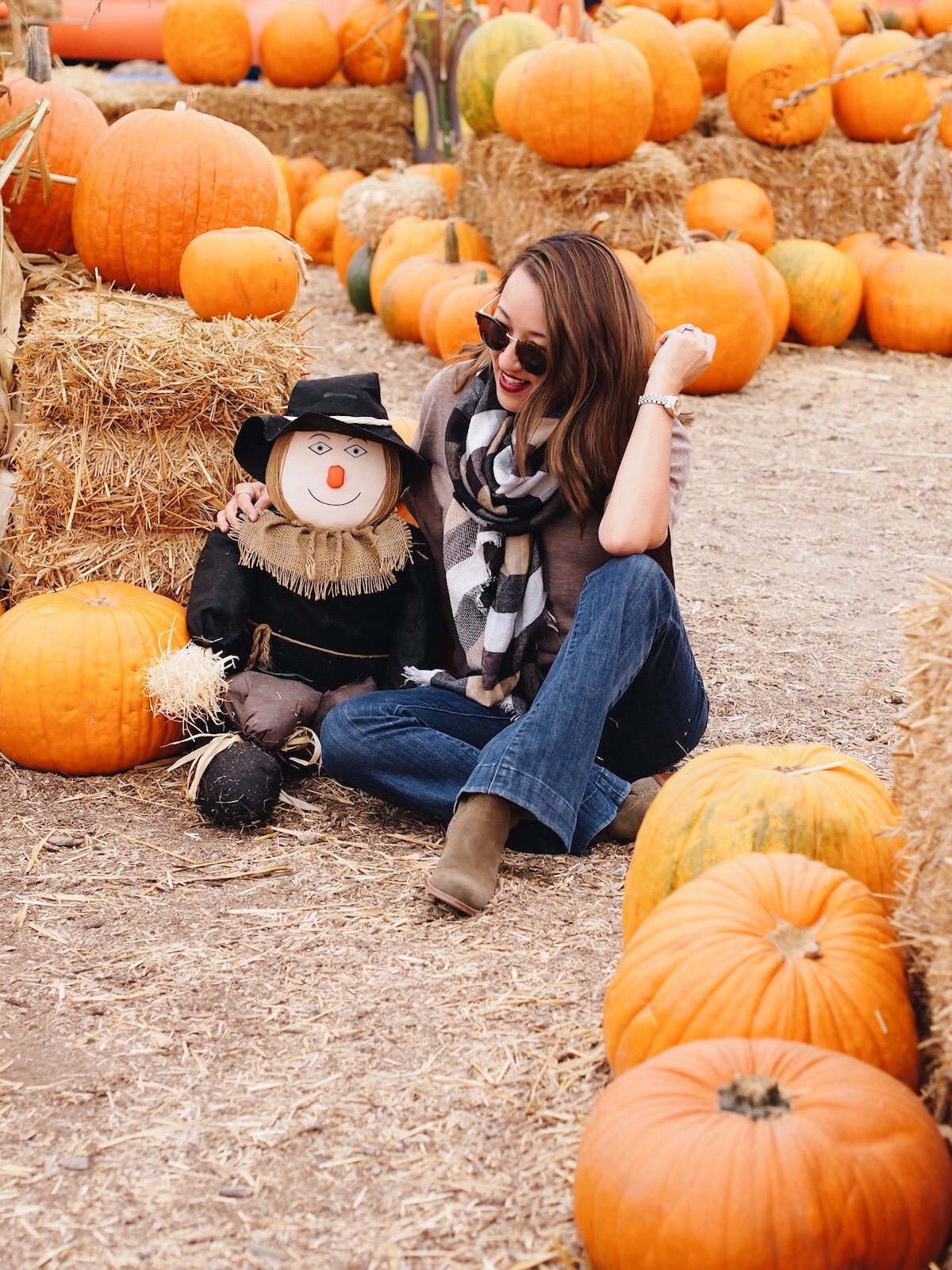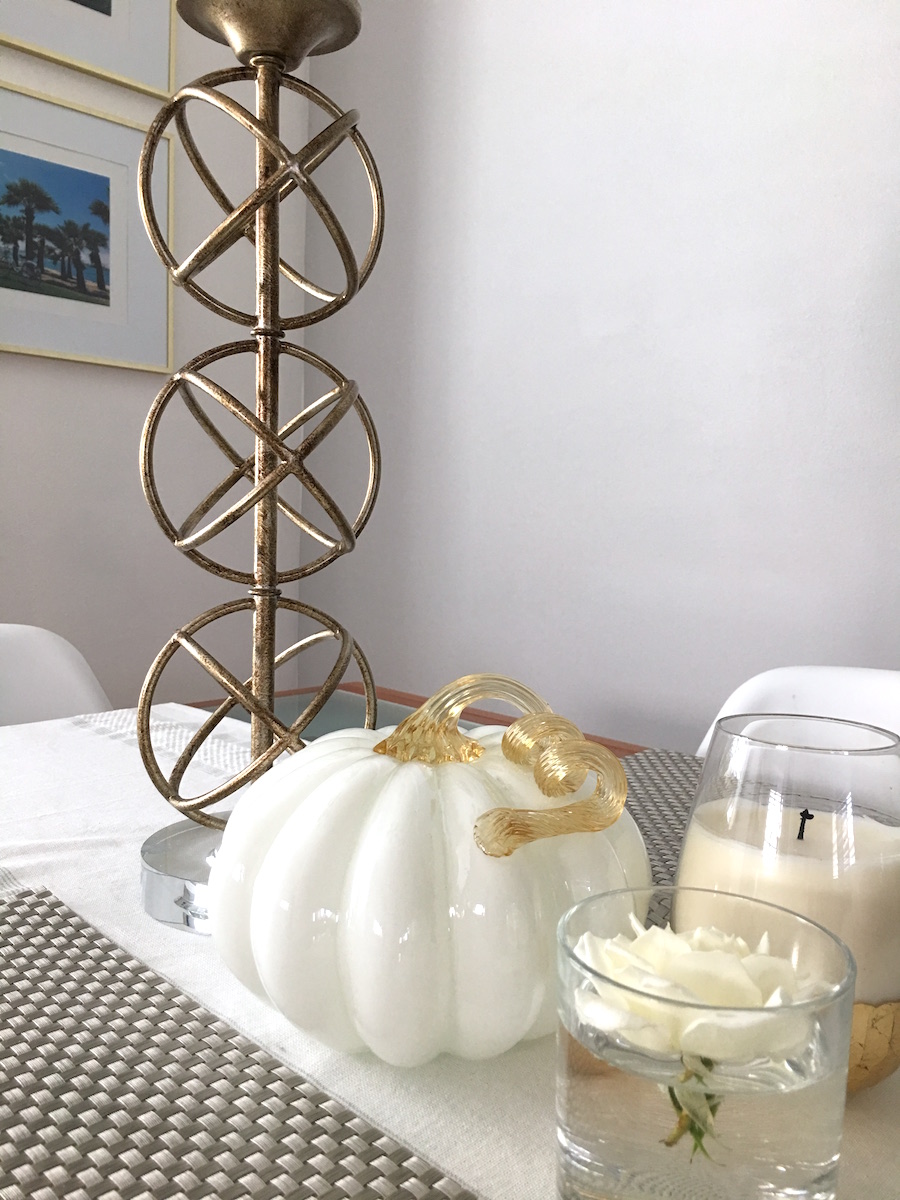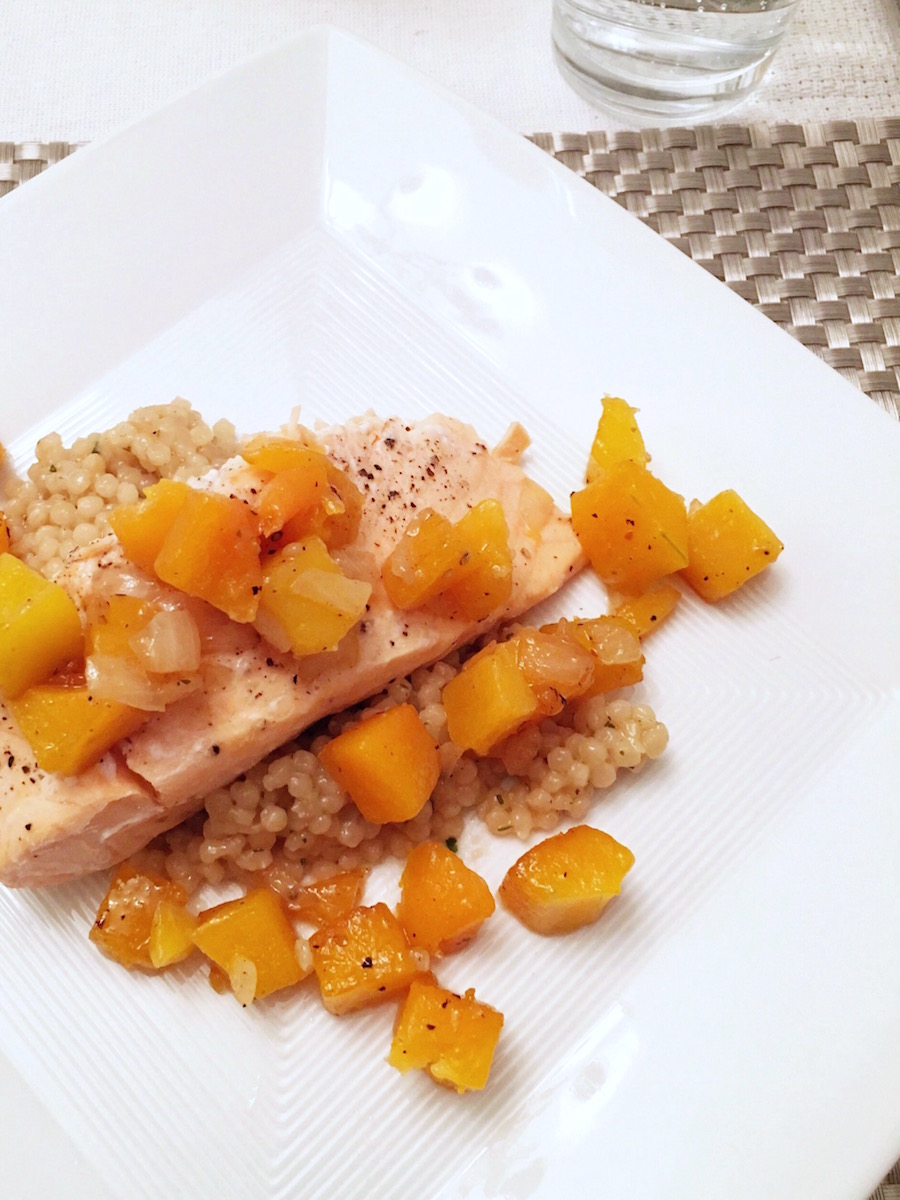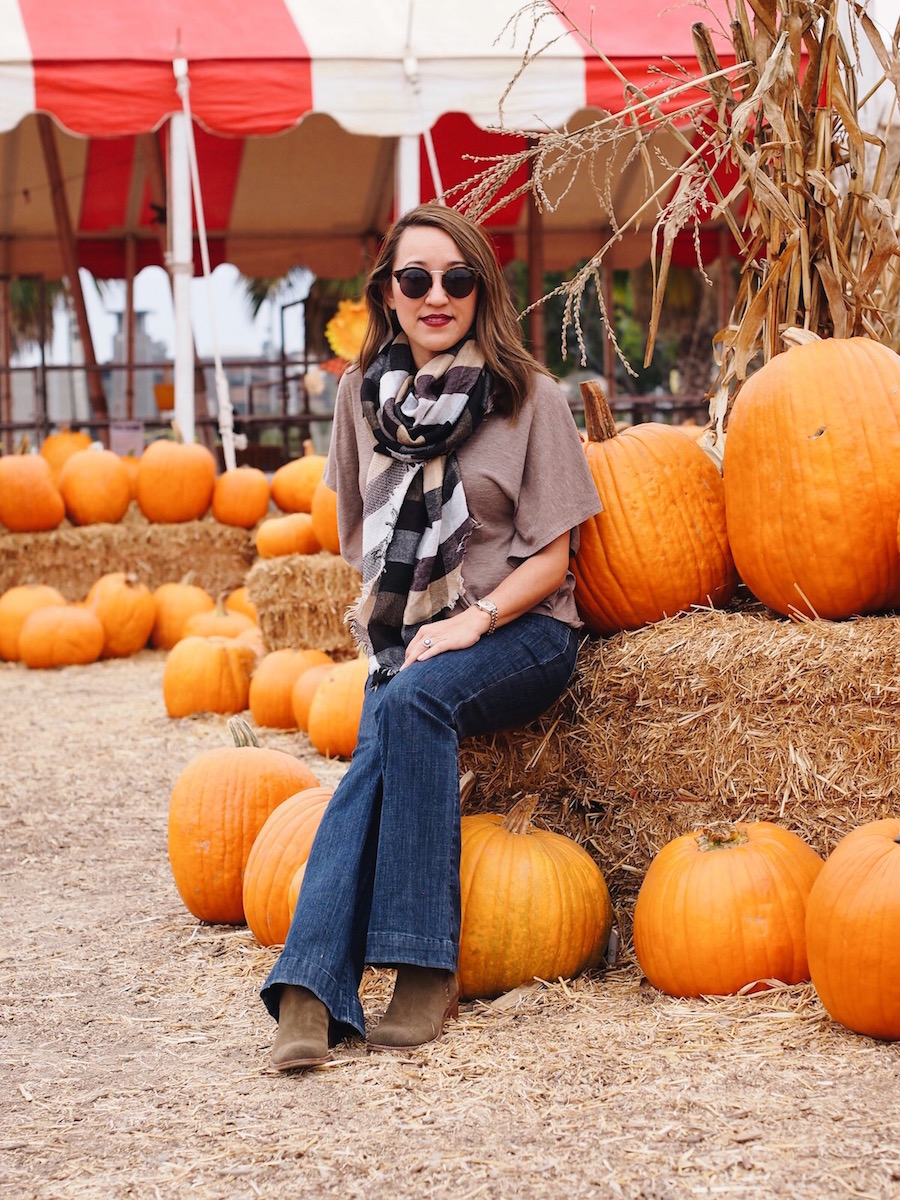 Baked Salmon:
2 cut salmon filets
1 lemon
Salt & Pepper
2 large sheets of aluminum foil (lay one on top of other)
Place salmon filets on foil and fold up. Slice lemon in half and squeeze over salmon. Sprinkle desired amount of salt and pepper on top. I tend to be light on the salt & pepper. Fold foil tightly. Bake in oven on 425 degree heat for 25 minutes.
Maple Butternut Squash:
1 package cut cubes of Butternut Squash (pour out 1 1/2 cup for 2 people)
1 sweet onion
1 tbl spoon Maple Syrup
1/2 stick of real butter
Salt & Pepper
Frying pan with a lid
Slice the onion about 1/4 thick and dice it up. Sprinkle desired amount of salt and pepper (I keep it on light side) over cup of butternut squash and mix in maple syrup. Put half stick of butter into frying pan on medium heat, when butter melts add in diced onion. Let it cook for 3-4 minutes, stir once or twice. Add butternut squash, lower heat (between medium to low). Cover with lid. Stir every couple of minutes. Cook for about 10-15 minutes or until squash is soft.
Roasted Garlic & Olive Oil Couscous:
Out of the box, not homemade. I keep it simple by using Near East brand. I love all their couscous mixes and rice pilafs.
Bon Appetît!