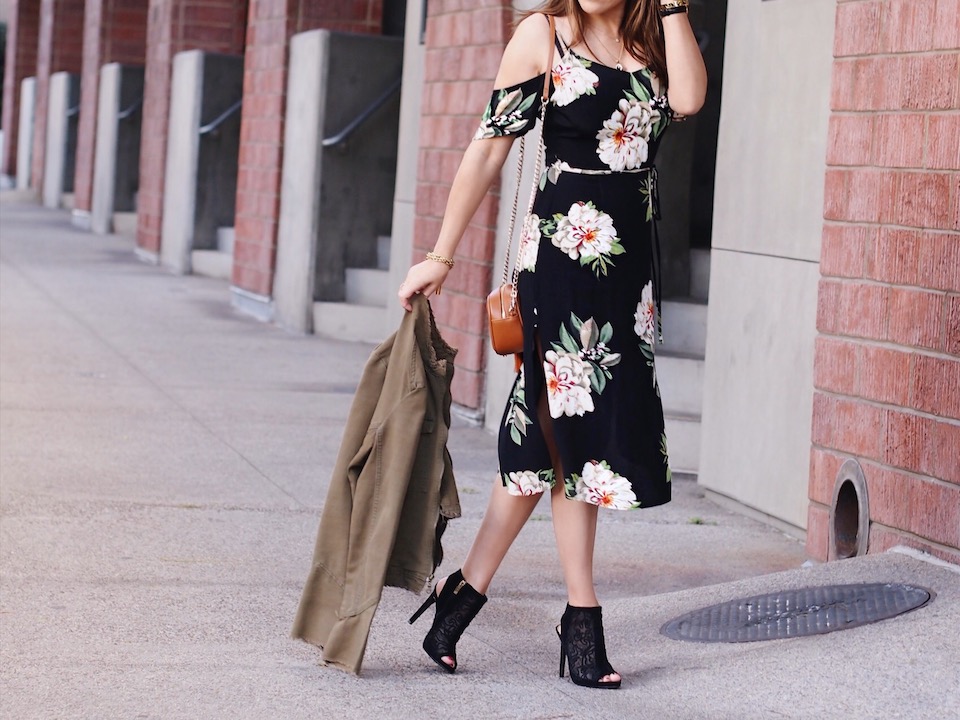 Every season comes a new trend or modified trend from another season. It can be overwhelming when you're not sure what to buy or how to spend your money wisely on trend items. This is one of my favorite topics to breakdown. In my book Style Savvy: A Guide to Creating a Stylish and Wearable Wardrobe, there's a chapter on how to mix in seasonal trends with your staple pieces and how many seasonal items you should buy according to your budget.
This Spring we're still seeing a lot of OTS (off-the-shoulder) and Cold-Shoulder pieces. This was trending last year as well. If you invested in this trend last year, score! Break those pieces out and wear them again. Like I did with this cold-shoulder floral dress from TopShop I bought at the end of last summer. Below are my top picks of floral cold-shoulder dresses you can buy now.
Other trends I'll be featuring here in the upcoming weeks are embroidered denim, embroidered accessories, all things pink, olive green, and jeans with frayed step hems. Don't miss a post, subscribe to my blog below and follow me on Instagram @savvynista.



My Top Picks for Spring Cold-Shoulder Floral Dresses: