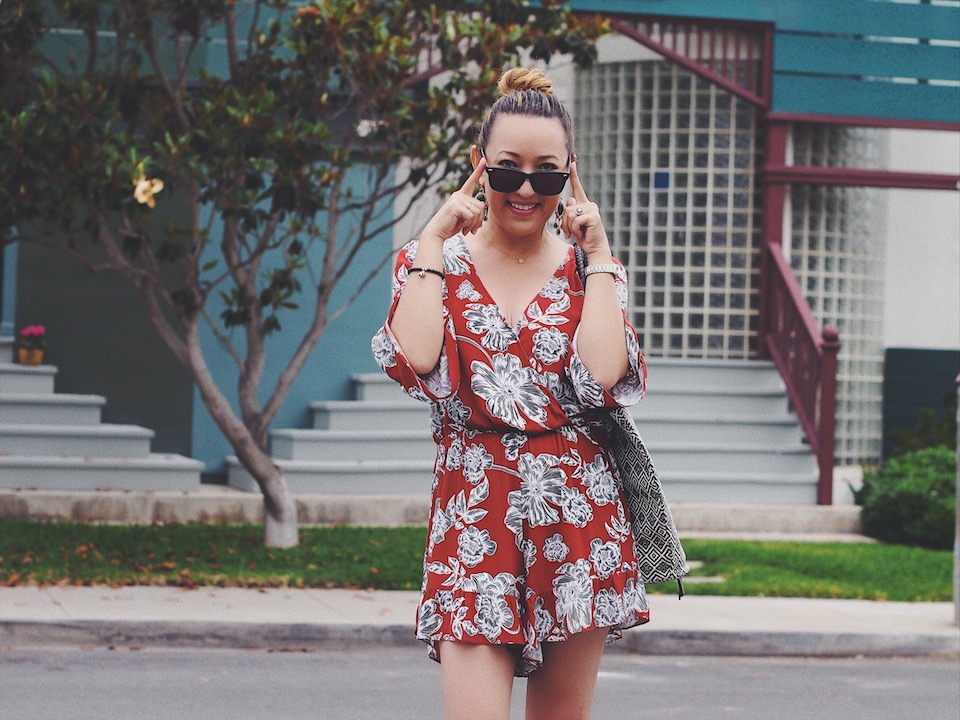 I'm not a shorts person so when summer comes along I find alternatives to shorts. The closest I'll get to wearing shorts during summer is a romper. Rompers are less constricting. The only downside to a romper or jumpsuit is having to pull the whole thing off when you need to use the restroom. Other than that, a romper makes dressing for the day pretty darn easy.
I live in sunny San Diego and bike around the beach a couple of times every week. A romper makes my bike rides more comfy in the crotch area, LOL and I look stylish with little effort.
Savvy Style Tip: Keep your romper casual by pairing it with cool sneakers or flat sandals. Dress it up by pairing ankle strap wedge espadrilles, wrap belt and a statement necklace.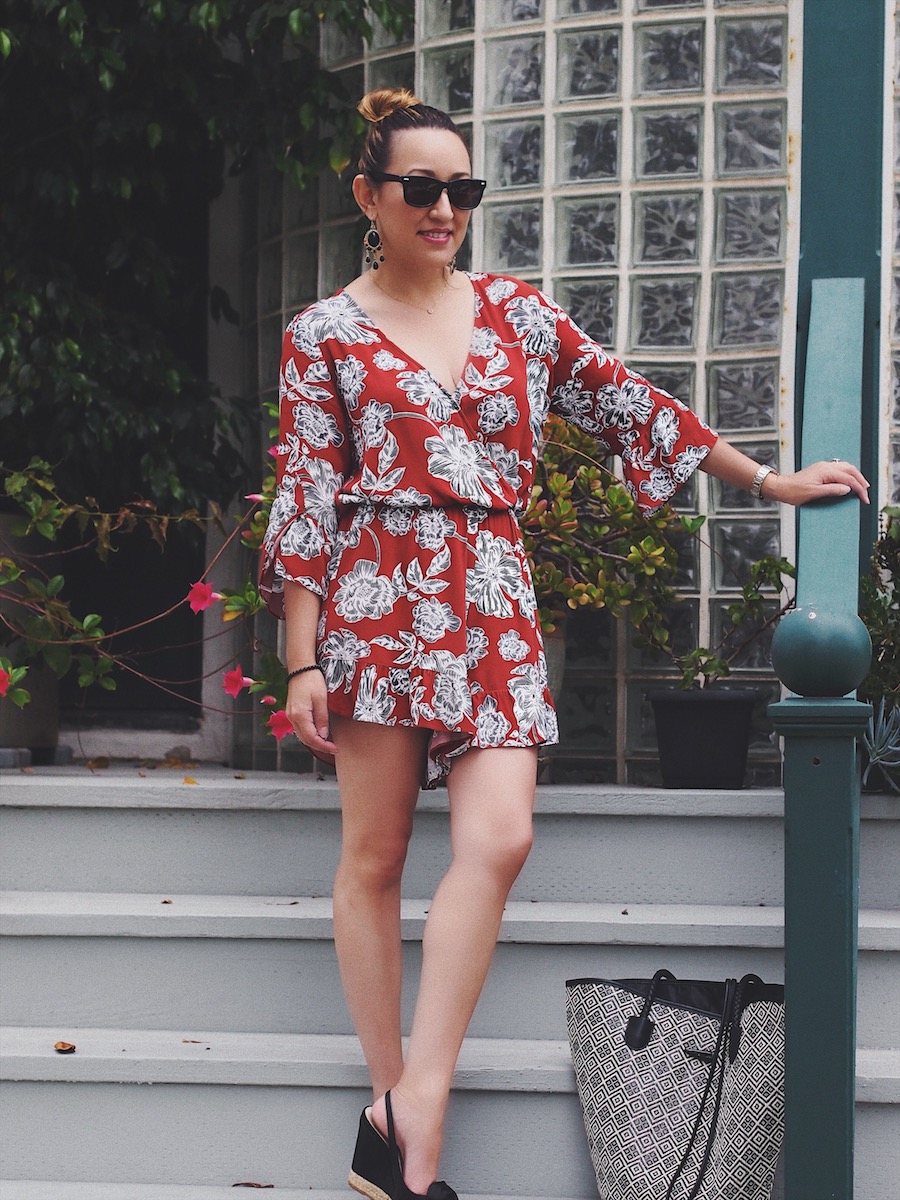 I'm Wearing | Who What Wear x Target romper, Prada satin wedges (circa 2009), Neiman Marcus tote bag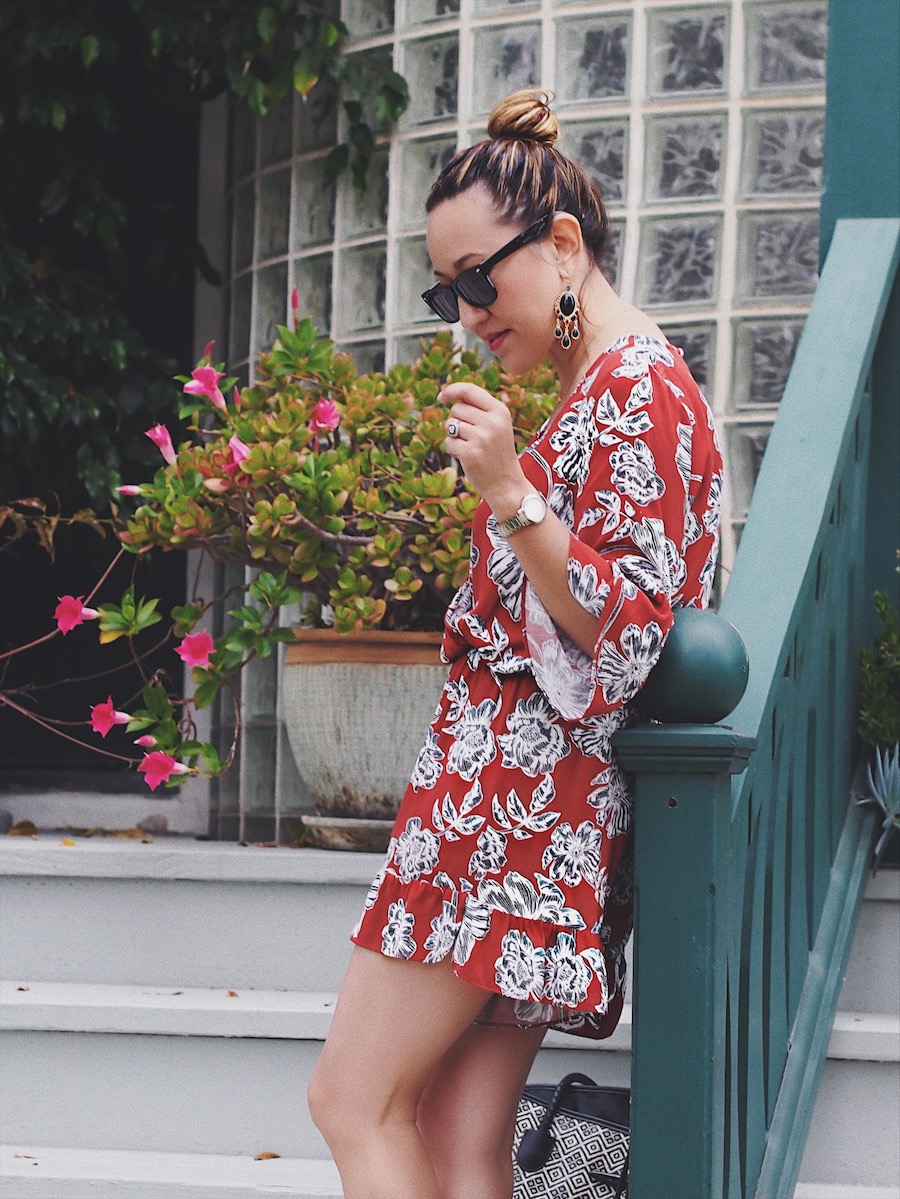 Shop My Top 10 Picks