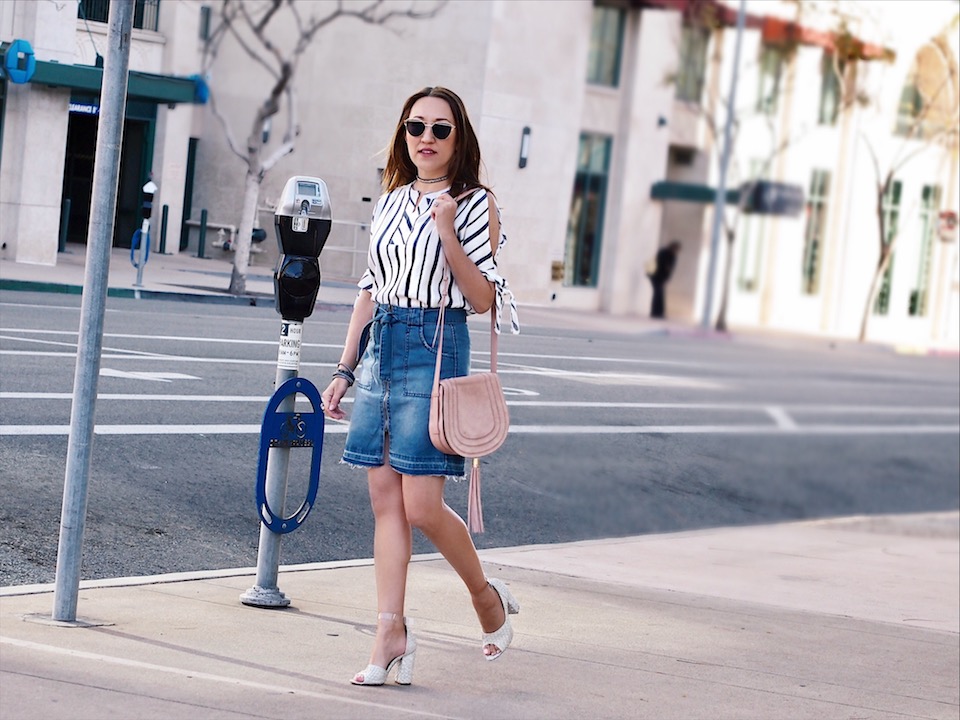 There are so many trends that come, go and stay. I never thought I would see myself back in a denim skirt but here I am and NOT because it's on-trend but because I absolutely love the new cuts that are designed for women in their 20's, 30's and 40's. Women in their 50's & 60's could pull off a midi-calf length denim skirt with some savvy styling. Choosing a denim skirt is a bit easier than finding the right pair of jeans. I decided on this zip front, high waisted, raw hemline by Velvet Heart to add to my wardrobe. It has all the details I love and fits me properly.
The last time I wore a denim skirt was in high school (soooo long ago) and I believe it was a lot shorter than the one I'm wearing now. With warmer temps ahead and festival season approaching, yep "festival season" which starts April and goes until about September – you'll have plenty of opportunities to wear a denim skirt. Frankly, I prefer skirts over shorts so this is a very savvy option for me.
Below are a few Savvy Style Tips on how to wear a denim skirt:
Pair a feminine girly top and tuck in, along with boater hat, round sunnies and lace up wedges
Pair with graphic tee, embroidered or patched denim jacket, choker necklace, ankle boots
Pair with sleeveless fitted color block top, crossbody bag and fashionable sneakers
Pair with pink, blush or canary one-shoulder or OTS top with bell or ruffled sleeves, open-toe low mule, lady structured handle bag, bold earrings
 -OR- you can try my personal style I'm featuring below, pairing my love of stripes with this breathable lightweight top by Velvet Heart
Remember when purchasing a denim skirt, make sure it's proportionate to your body shape and height. For more savvy tips, follow me on Instagram @savvynista and subscribe to my YouTube channel HERE.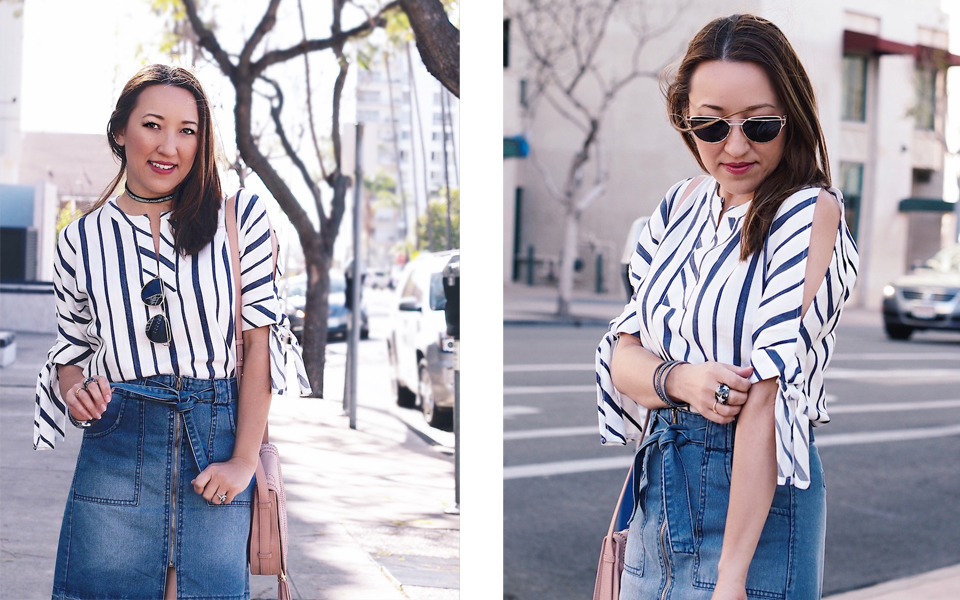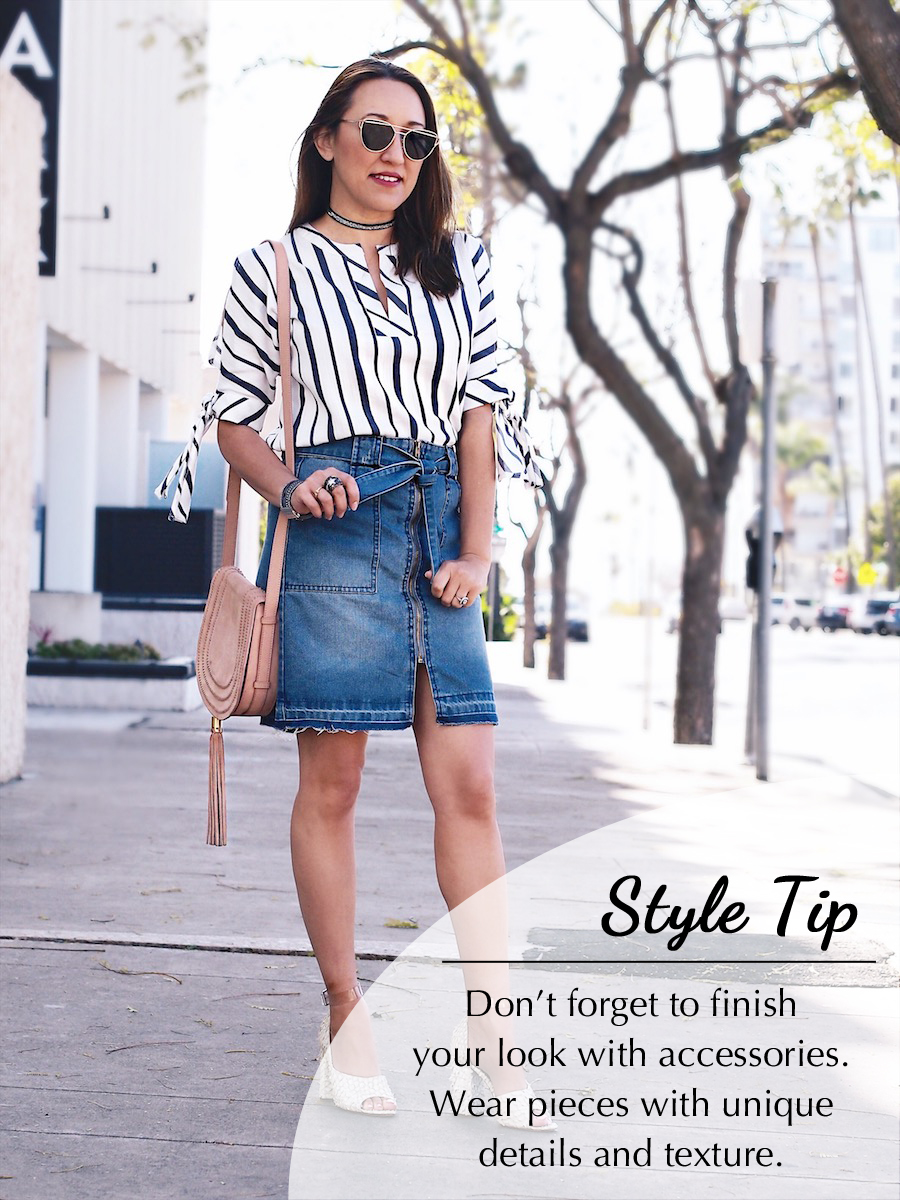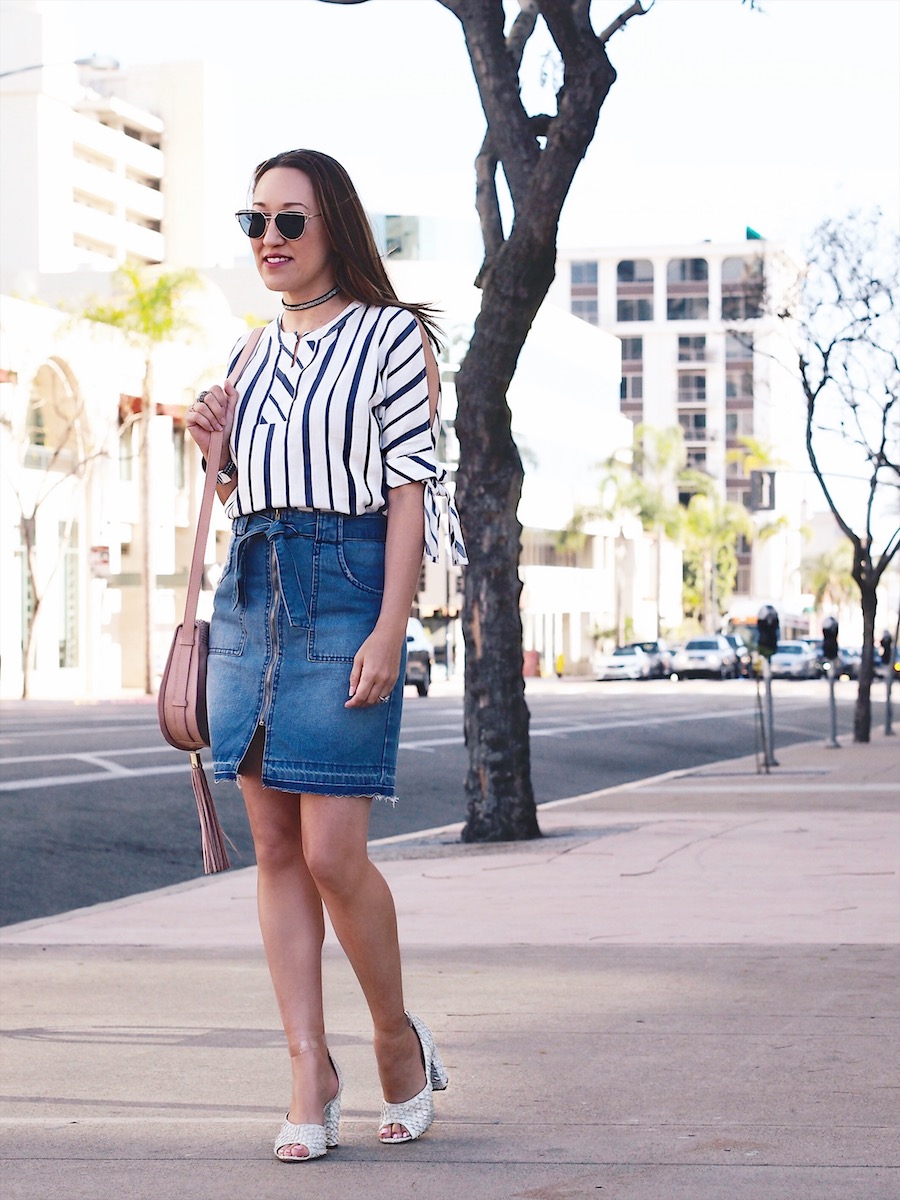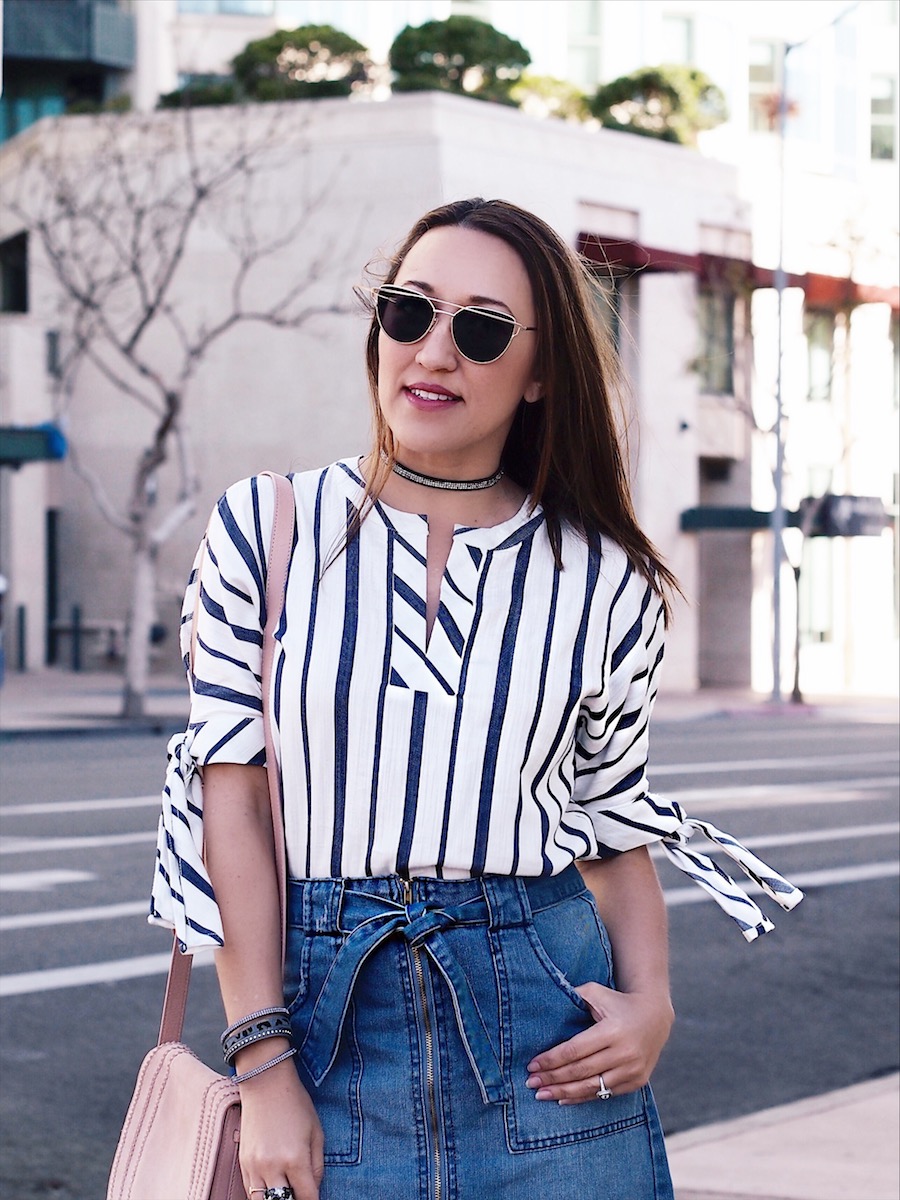 Accessories I'm Wearing | Aldo sunnies, choker (not sure, xmas gift), Boho Betty bracelet, Chanel star cluster ring, Vince Camuto bag (old), 3.1 Phillip Lim heels (old).
This post was written in collaboration with Velvet Heart. All opinions expressed are my own.