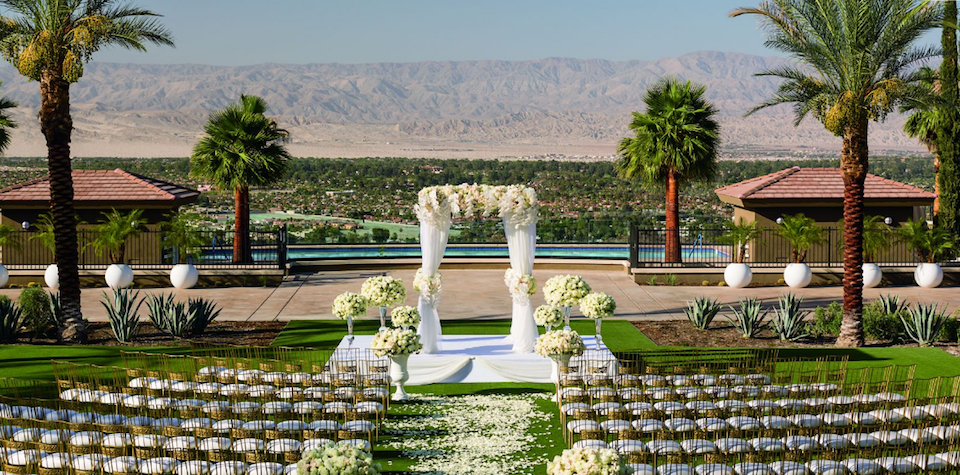 Summer weddings are in full swing which doesn't just turn bride-to-be's into bridezillas, it can turn guests into guestzillas. Especially if you're trying to figure out what to wear as a guest. This can be stressful. Deciding what to wear depends on the location, weather, type of wedding, so on and so on.
Good thing summer weddings typically lend optimal weather, at times a little too hot depending on locale. Most are outdoor or a combo of indoor/outdoor. Knowing these tidbits can narrow down your dress choices. We know the rule of don't wear white, ivory, ecru, basically any shade close to white. Unless the wedding invite states "wear all white" in which case do. I've actually seen this before.
The LBD aka little black dress seems to be a "go to" but for summer? Who the heck wants to wear black in the heat? Unless the wedding invite states "black tie" then try something with color and texture. There are many stylish dress options now. One of my favorite affordable places to find dresses, especially for special occasions is Macy's. Let's take a look at how I styled three of their dresses for different types of summer weddings.
THE LOCATION
Southern California is a popular destination for weddings especially along the coast and in Palm Springs. I recently had the pleasure of staying at The Ritz Carlton Rancho Mirage. I wanted to experience this heavenly property as if I were a guest staying and attending a wedding there.
The property is a sprawling desert oasis offering everything you can possibly need as a guest of a wedding, even as the bride and groom. To prep for my first wedding guest look, I spent the morning at their Spa.
I indulged in the Spirit of the Mountains treatment which provides balance through the use of desert herbs and mineral salts. This ancient tradition of healing is designed to cleanse, calm and soothe the body and mind. It's 100 minutes of bliss that includes exfoliation, warm stone massage, detoxifying wrap and scalp treatment. And you rinse off in your private outdoor rock shower.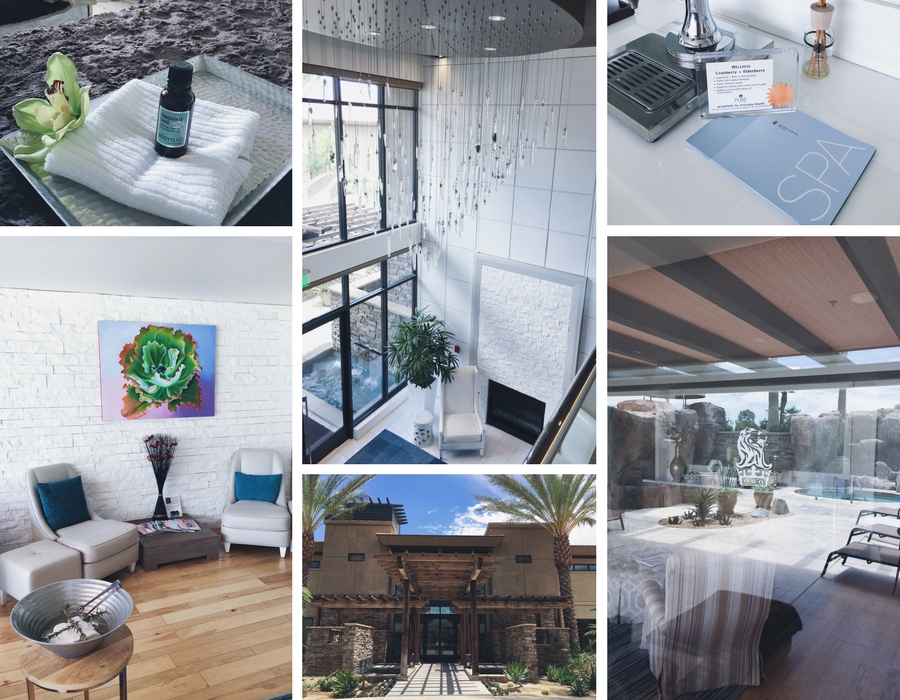 FEMININE FLORALS
This CeCe Alice floral cold-shoulder dress incorporates two trends, cold-shoulders and florals. The fit and flare shape is actually flattering on most body shapes. You can still look feminine, elegant and on-trend for a wedding while staying cool during summer in this style.
Savvy Style Tip: If you plan on walking or standing on grass, gravel or dirt for a wedding opt for wedges or a block heel. I wore a slim heel and that was a mistake.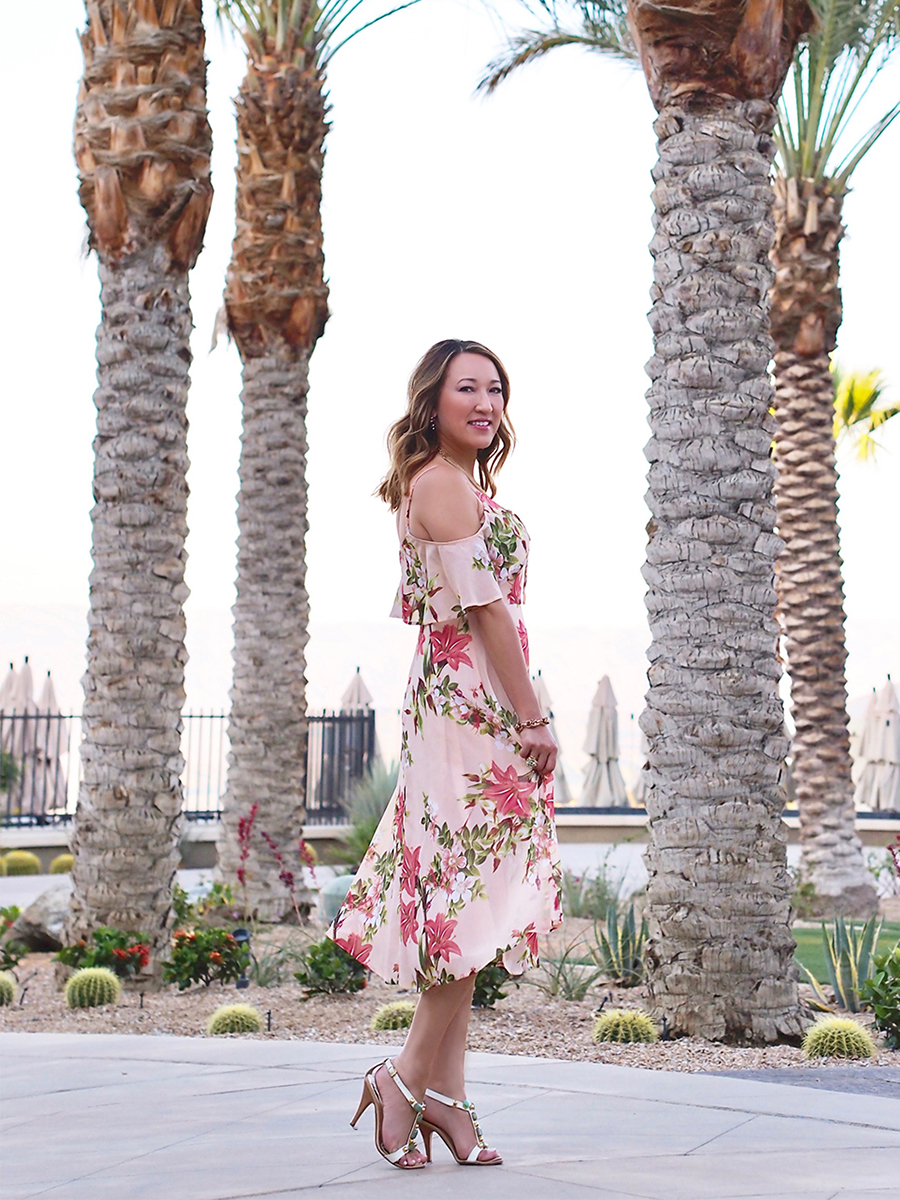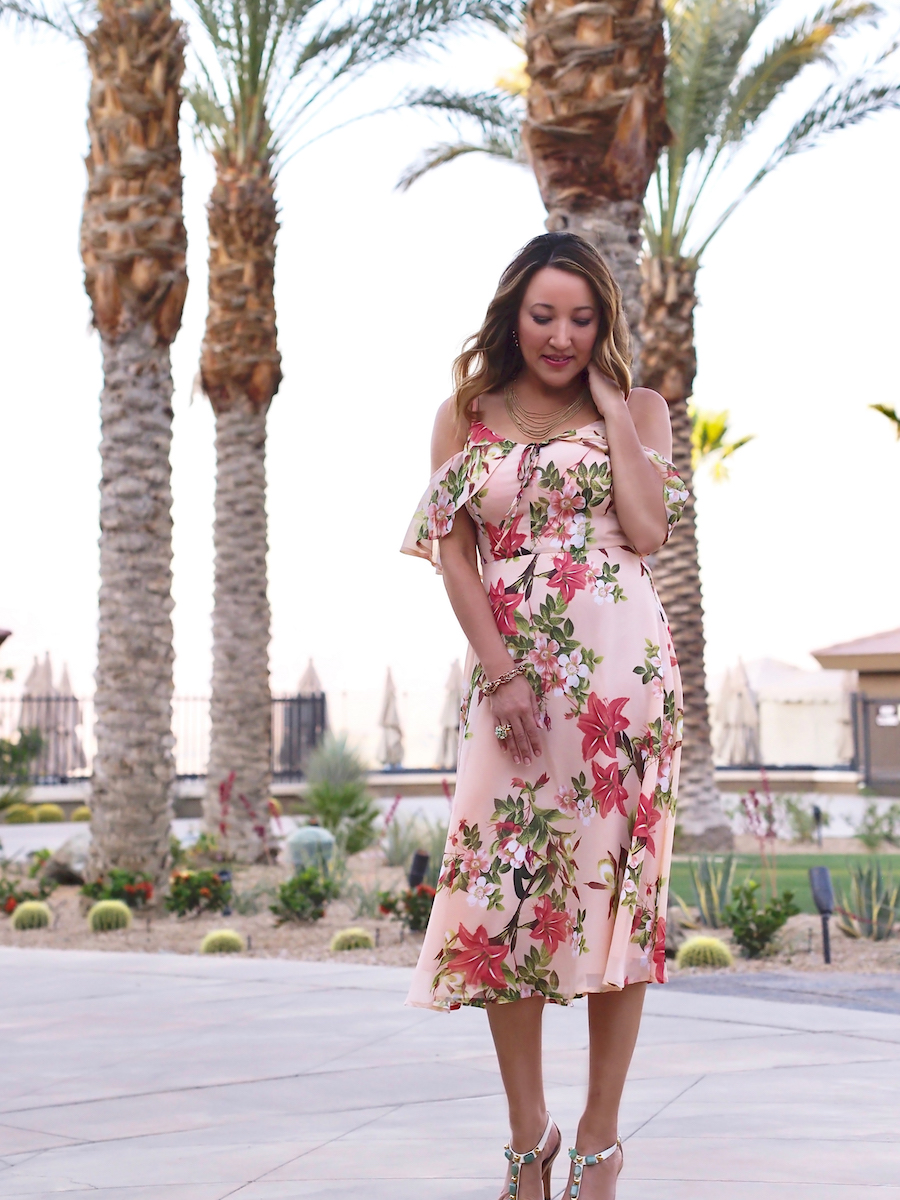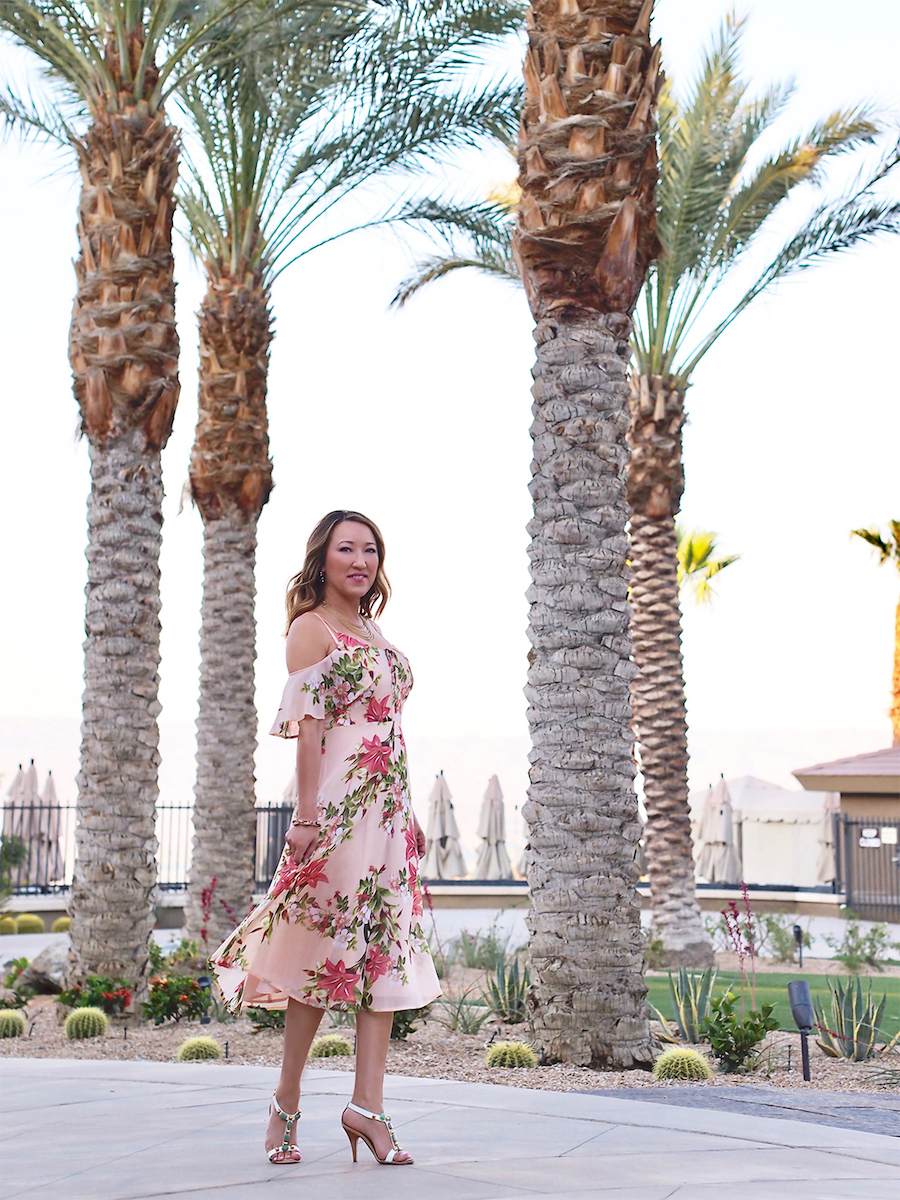 SHOP FLORAL DRESSES
GEOMETRIC PRINTS
If you're not a floral type, then opt for something with a geometric print. It adds style factor and a subtle statement. This Calvin Klein dress is perfect for an uptown modern summer wedding on a rooftop of a swanky hotel. I love the neckline and hemline of this dress. Trés chic.
Savvy Style Tip: Try on different cuts that you never gravitate towards. You'll be surprised at how some dresses flatter your figure that you wouldn't have known unless by trying it on.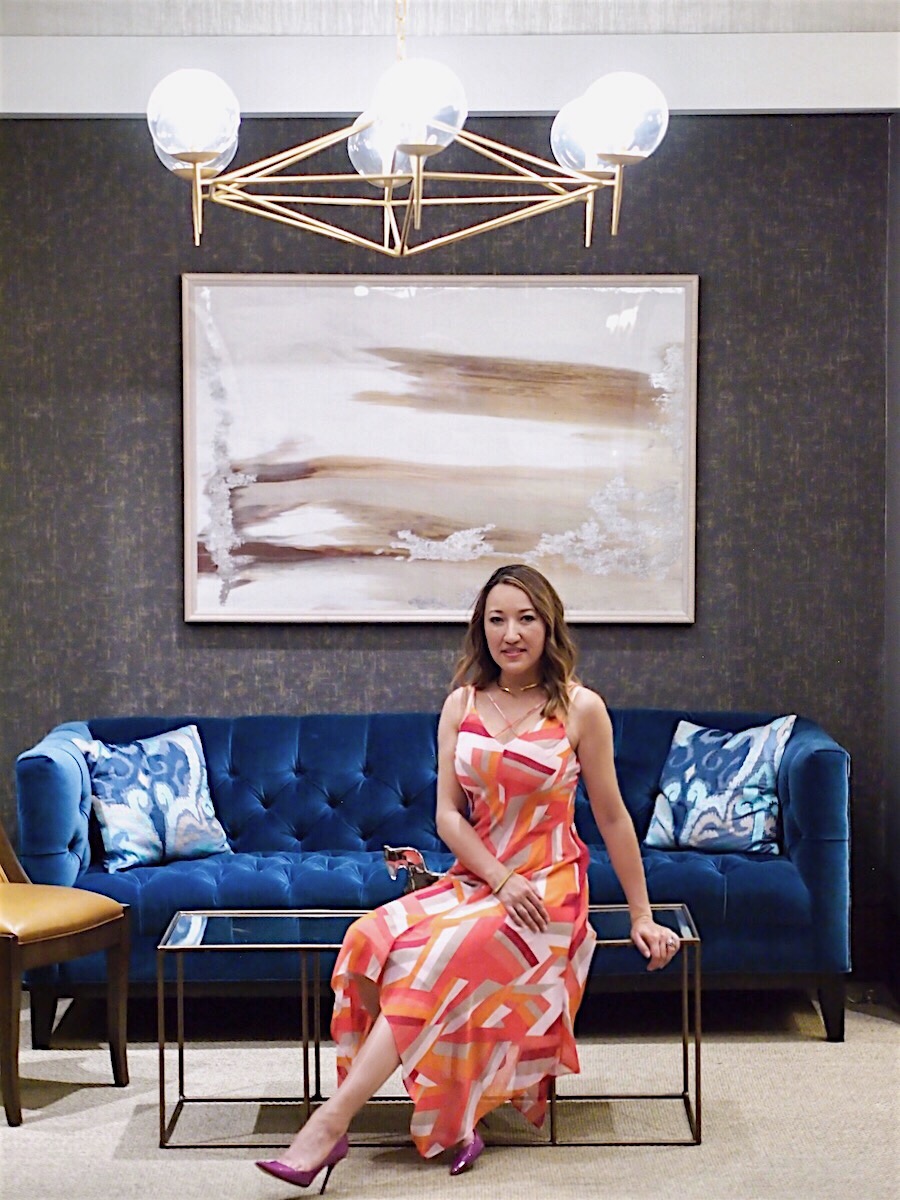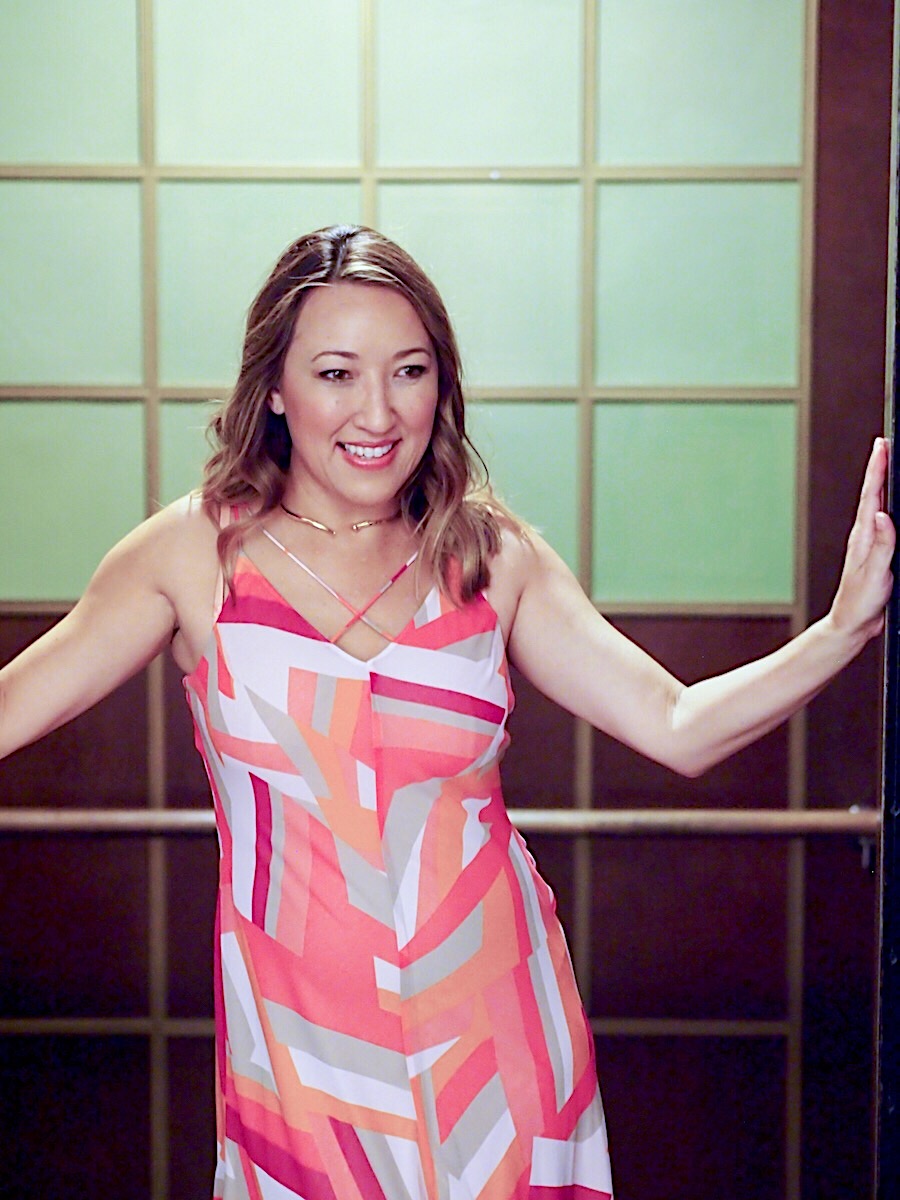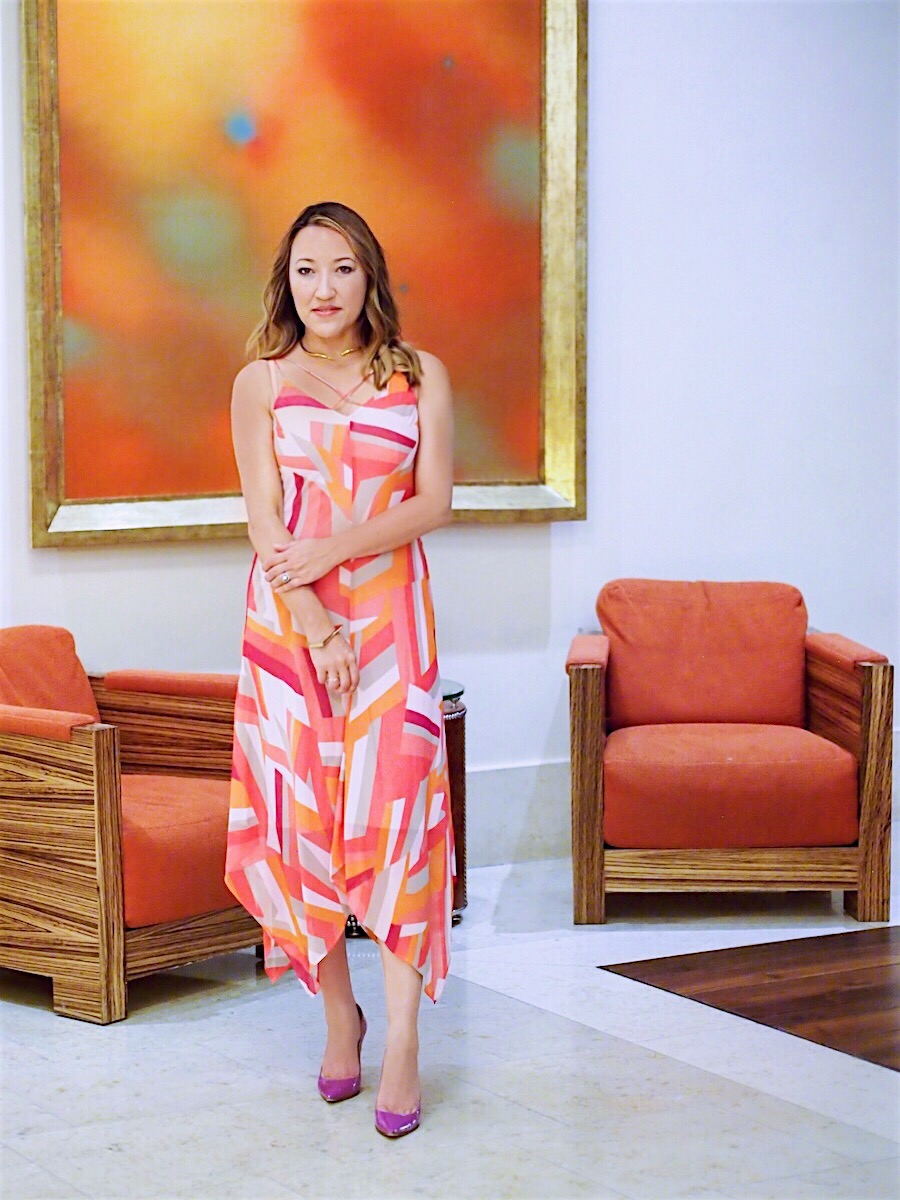 SHOP GEO PRINT DRESSES
I couldn't let my dress go to waste so we dined at The Edge Steakhouse located right on The Ritz Carlton property. The view is spectacular overlooking the desert with a gorgeous sunset. Two things you need to order if you ever dine here is the Prime dry aged New York steak and the desert pictured below. It's a white chocolate covered malted something and the chocolate sauce melts it. I forget the name but if you describe it to them, they'll know what you're talking about.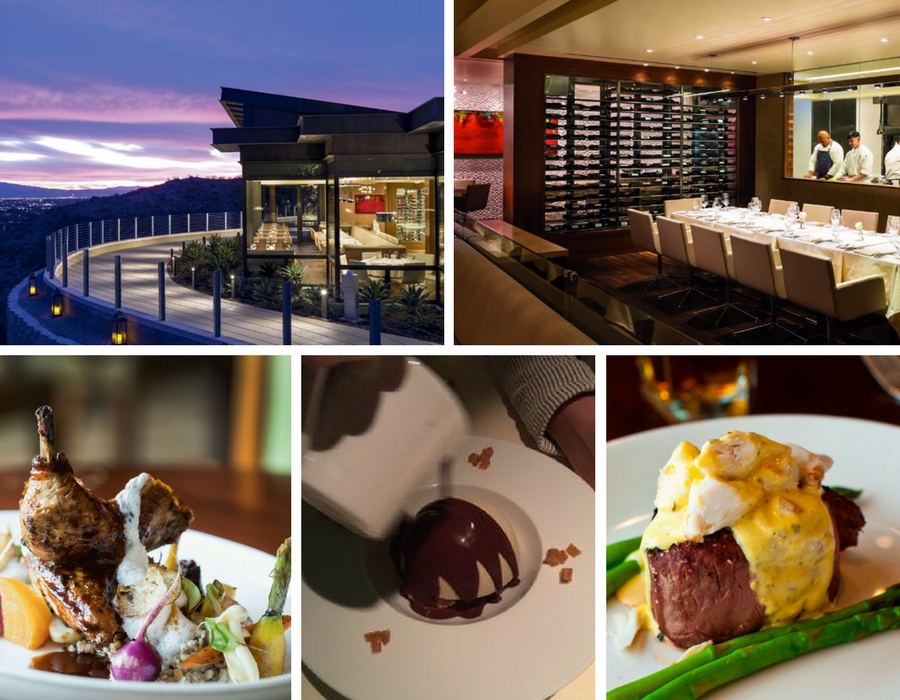 ROMANTIC LACE
Who says lace is reserved for just the wedding gown? As long as you're not wearing any shade of white or ivory, then you're good. I chose this denim illusion lace maxi-dress by Jessica Simpson from Macy's because of all the stylish details. It's also very different from the maxi's I've seen available. This cut is also flattering on most body shapes as well.
Savvy Style Tip: If you don't like the belt that comes with a dress, use one that you own or buy another belt. I decided to keep the rope tie belt that comes with this dress because it brought an element of the beach into this dress. Keeping it within the summer theme.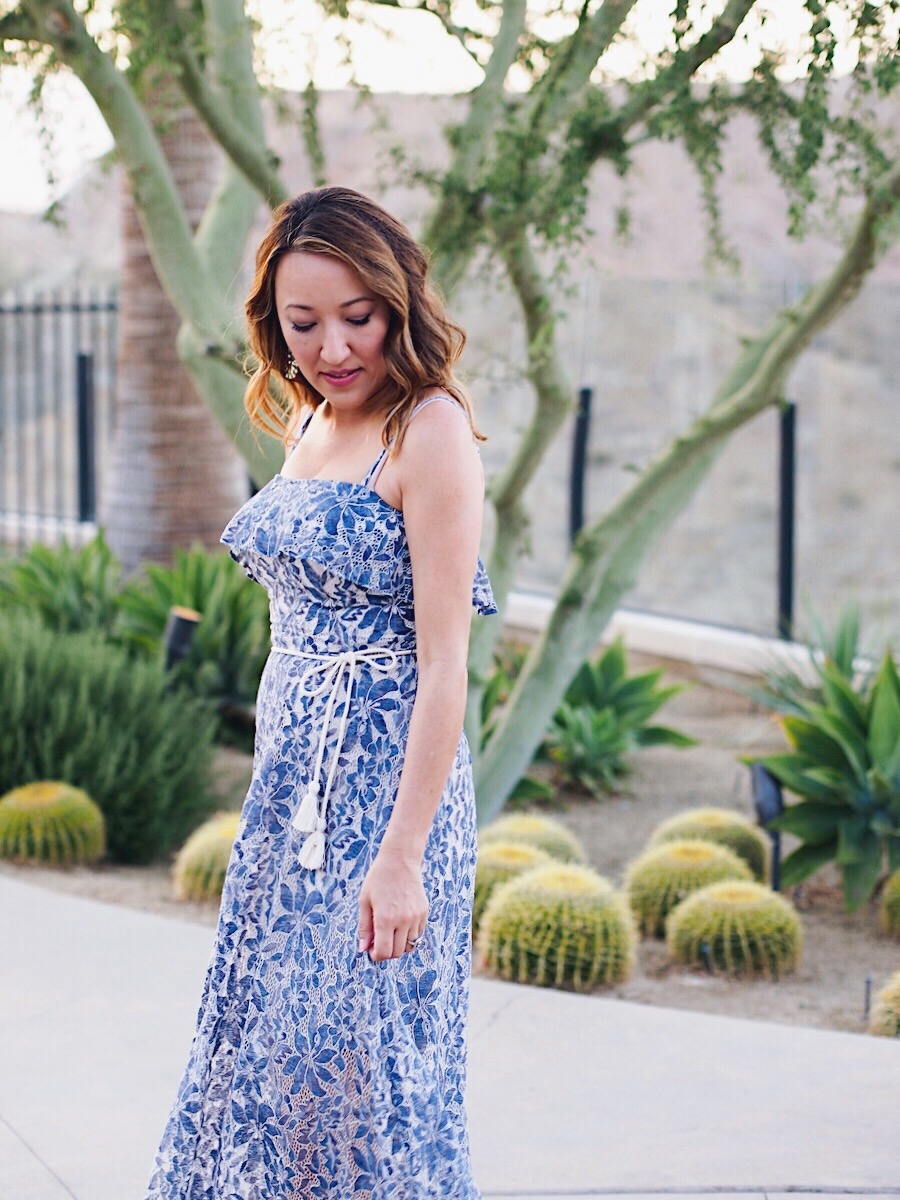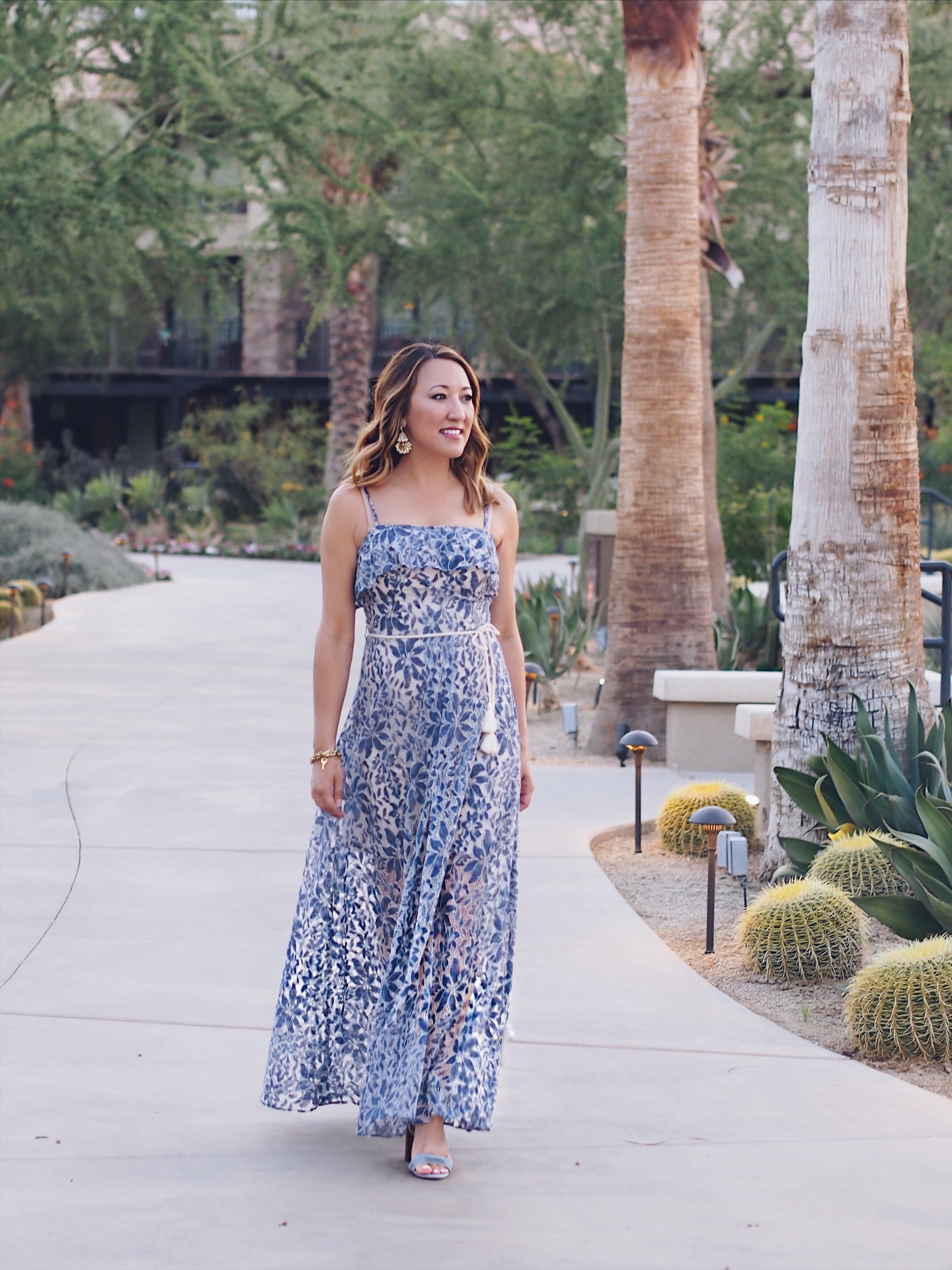 SHOP LACE DRESSES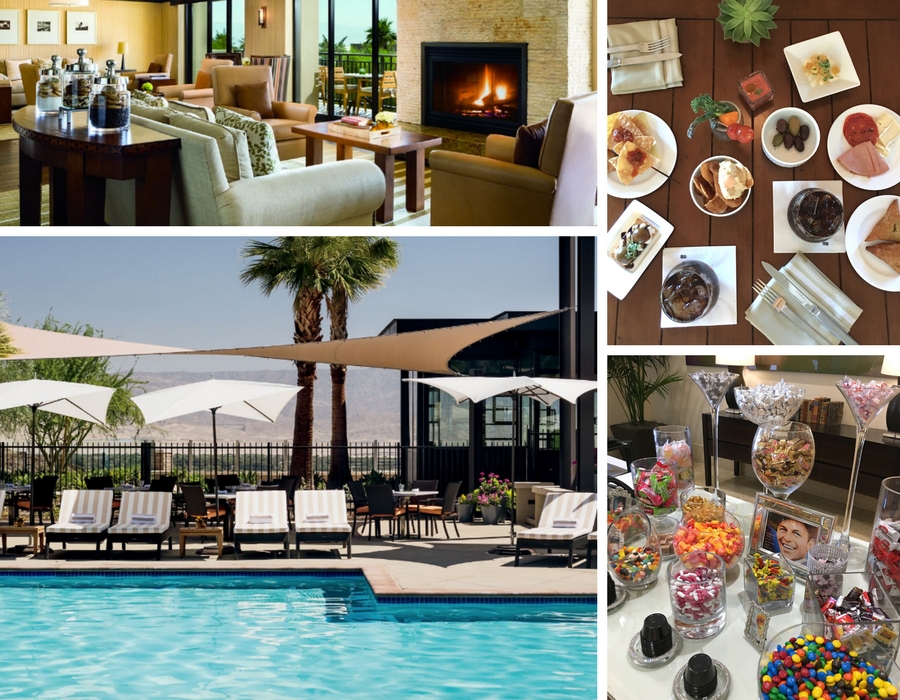 My two-day stay at Ritz Carlton RM wouldn't be complete if I didn't hit up the Concierge Club Level at least 2 to 3 times in one day and the candy bar in the lobby. Also, during my second day, I got some pool time in with a reserved cabana and poolside lunch service. I left feeling relaxed even though I was there to shoot this story. And that's what I call a luxe wrap!
*Outfit photos taken by @samorobbie
*Thank you to The Ritz Carlton Rancho Mirage for your hospitality!