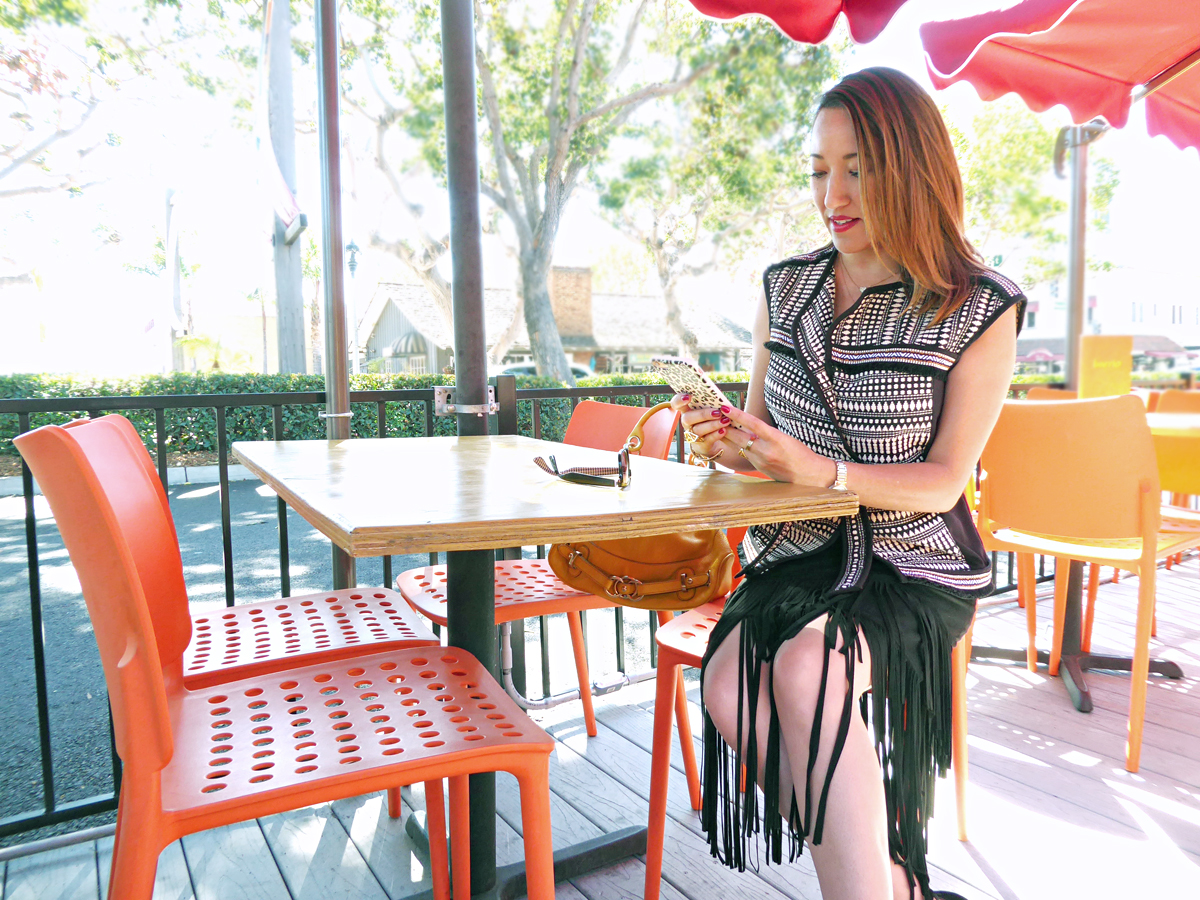 Fall fashion is in session for most of the country but here in Southern California, it's still quite summery. Damn this weather messing with my style game! A few trends I'm obsessed with this fall/winter are modern bohemian and seventies chic. I usually add my SoCal style twist, fitting for our sunny weather (practically year-round).
In order to pull off an elegant boho chic look, try not to be literal with the "bohemian" part. Steer clear of dressing yourself in head-to-toe suede or all fringe, etc. Take for instance my outfit of the day below. I paired an embroidered wrap top from H&M with a faux suede fringe skirt from Nordstrom Rack and finished my look with a simple wooden platform heel by Steve Madden.
Don't forget accessories! One surprising color trend this fall is canary yellow. Try adding this color into your wardrobe with a bag, shoes, sweater or coat. Luckily I happened to have a canary yellow handbag in my style studio, circa…years ago. I love it when I can "shop my closet". You never know what gems you'll find when you spend a few extra minutes digging through your drawers and shelves.
Savvy Style Tip: Invest in an embroidered jacket or top. One that is weaved with classic hues and subtle patterns. This piece will last year-after-year and also liven up your t-shirt and jeans uniform.
I'd love to hear from you! If you have any style questions leave in the comments below or anywhere on my social media – Instagram, Facebook, Twitter. I will be answering your questions via my YouTube channel with a video.
Photos taken by Jenna Pilant of Lucky Little Mustardseed