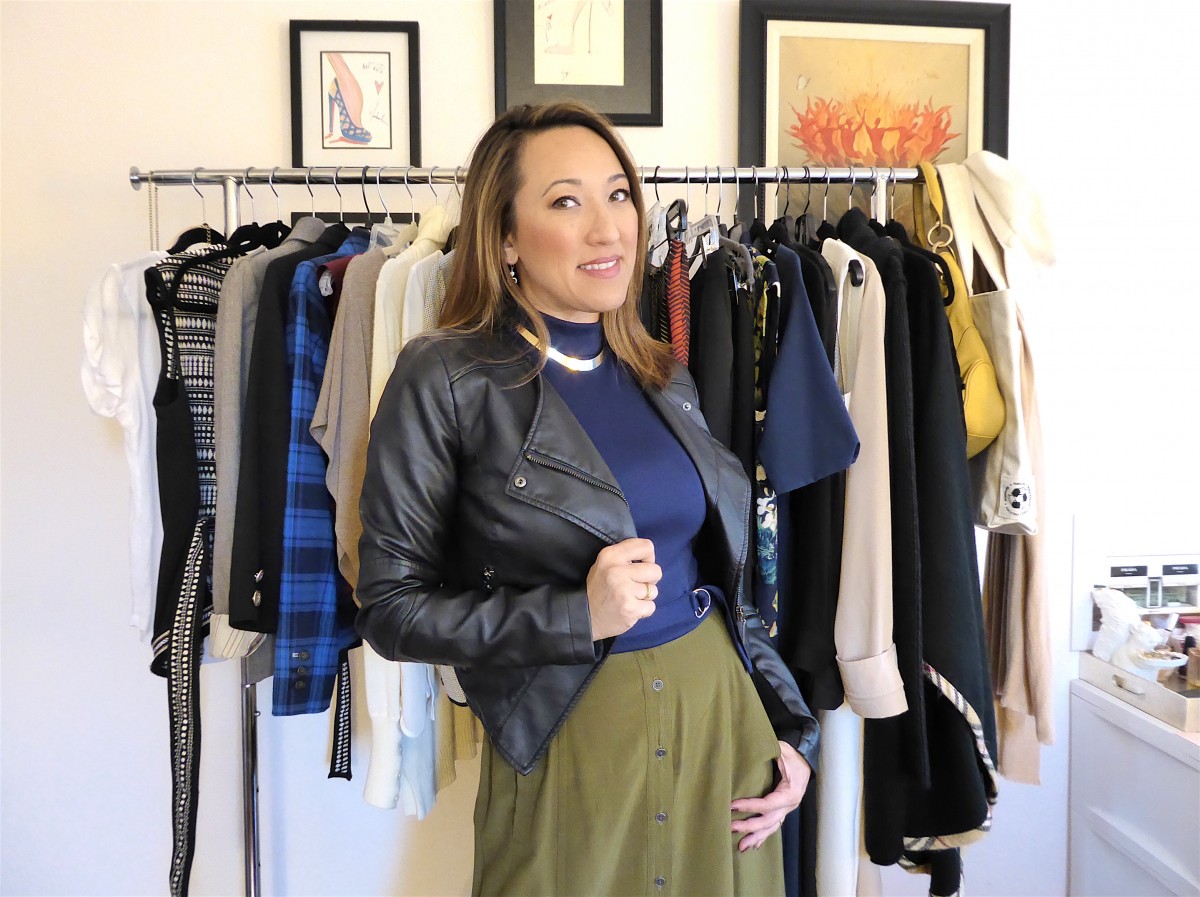 I've been at it again! Shopping my closet but in a slightly different way than I did with my 365 Days Shop My Closet Challenge (read HERE). This time there's no devastating reason that's prompted me to do this unlike my first go around due to an unexpected divorce and spending all my money on shopping to numb out the pain. This time it's all POSITIVE for savvy reasons. Whew!
I'm doing this "seasonal" version to show you and my clients how to shop smart prior to each season and curate a stylish, wearable capsule collection that will make dressing on a daily basis much easier for you. Sound good? A few of my clients are already doing this and it's amazing to see what types of outfits they've come up with. It's also great to hear their feedback on how the stress of dressing has been lifted.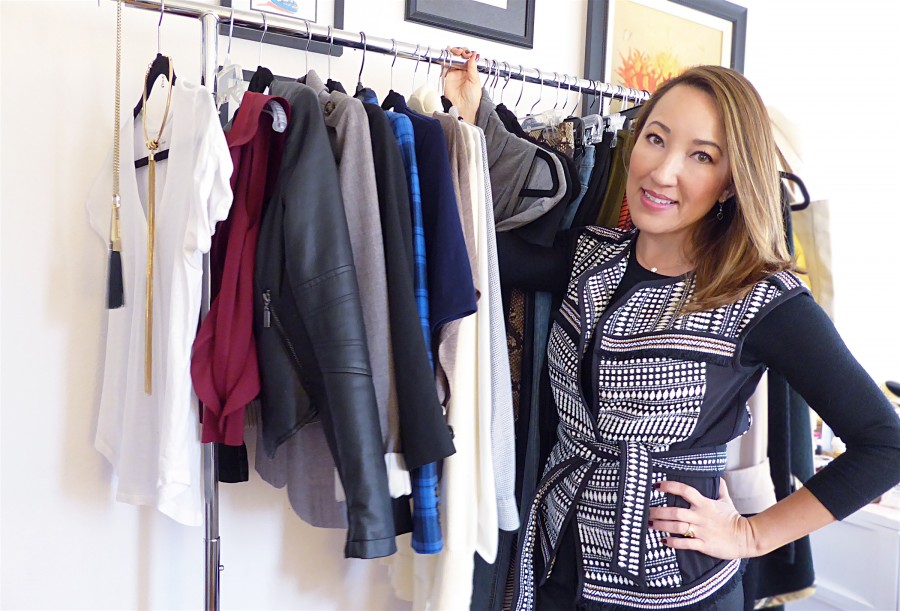 We are mid-season into Fall, and although I haven't blogged about this new challenge until now, I've ONLY been wearing items from my fall capsule collection since the beginning of October. I pulled pieces out of my own wardrobe with a few new additions I purchased prior to the season and used a rolling rack to keep the collection all in one space.
Here's the challenge breakdown:
Curate a capsule collection of 40-50 items you own and a few NEW pieces you want to add to your seasonal wardrobe. This includes standard clothing (tops, bottoms, dresses), outerwear (jackets, coats) and shoes.
Excluded from this challenge are accessories (jewelry, belts, scarves, hats, gloves, purses), workout wear, PJ's, undergarments, socks/stockings, special occasion outfits and travel wear.
Stake out a side of your closet you want to use or use your whole closet (if you have space to move other pieces that you won't be using into another part of your living space) or invest in a rolling rack.
Take 30-45 minutes to go through your closet and pull out pieces you know you'll wear for sure during that season. Remember each season is 3 months. If you spend more than 45 minutes on this process, you'll get overwhelmed and exhausted, we don't want that!
Don't count your items until you pull everything you "think" you'll need. Remember to include shoes and outerwear.
After pulling your seasonal capsule collection, do a count. Are you between 40-50 pieces? If you're OVER, a good way to decide what to "keep" is to ask yourself, "Can I create at least three different outfits from this one piece?"
If you see that you "need" something to make this collection more wearable, that's the time to make a shopping list. Remember, try to stick between 40-50 pieces, including outerwear and shoes.
Don't FORGET that you can get creative with accessories.
Don't get hung up on having to create a "new" look everyday for 3 months. That's great if you want to but you can put some outfits on repeat. I do.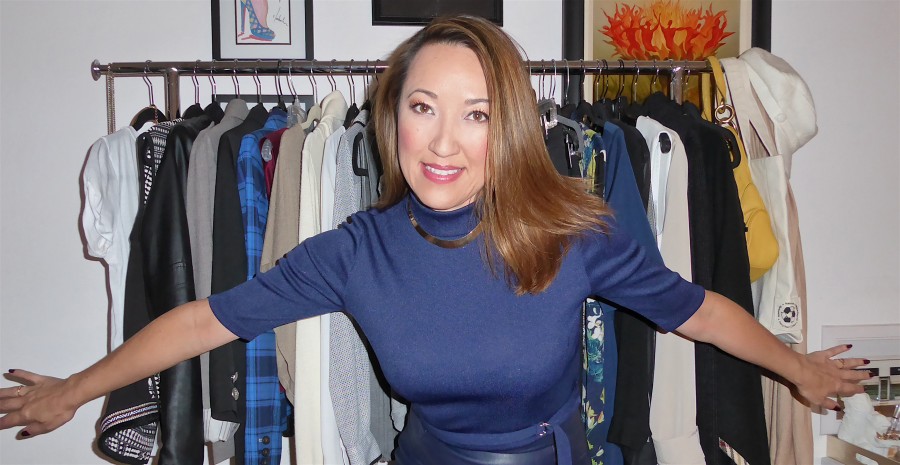 You can start this challenge now even though we are in the middle of Fall. We still have another 1 1/2 months left until the first day of winter on Dec. 22nd. Let me know how you're doing with this challenge if you decide to do it along with me. If you have any questions or want to know if should keep or ditch an item you own, leave a comment here or on Twitter @mariavonlosch.
Update: I'm now live on Periscope during the week @mariavonlosch. This is a great opportunity to get answers to your questions as you're asking them. Hope to see you join my next broadcast!