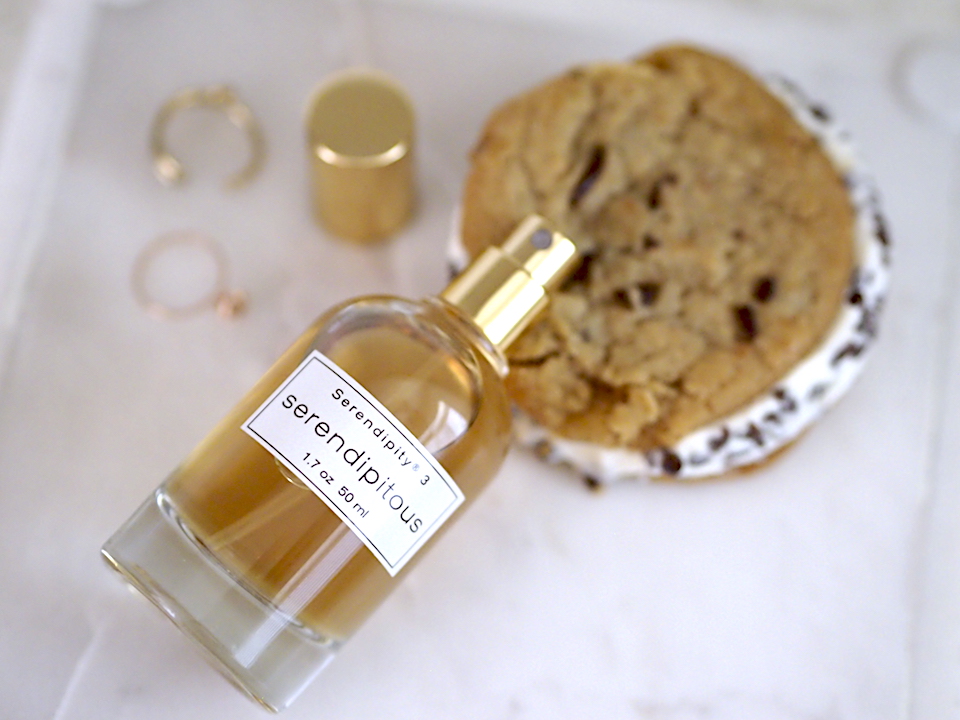 Hi, I'm Maria and I'm a perfume-aholic. Yep. If you've been reading my blog, you might notice that I've been sprinkling in fragrance reviews. And boy did I discover a scent that smells like chocolate cake or a hot fudge sundae. If you're a dessert freak like me, then you'll want to bathe in Serendipitous created by none other than the famous Serendipity 3 in NYC.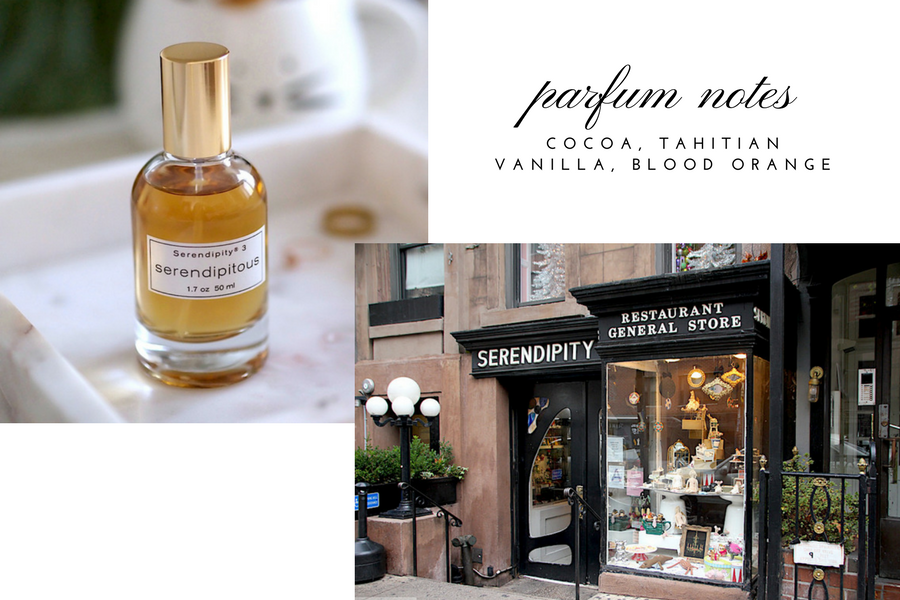 I've always had a soft spot for this famous eatery known for it's $1000 Golden Opulence Sundae due to one of my favorite RomCom's Serendipity. Even though I've been to NYC many times, I have yet to visit this spot. Luckily I have their perfume.
Serendipitous contains notes of chocolate, Tahitian vanilla, and orange blossom to mimic the desserts on the menu. It really does smell like dessert. It's not overbearing, heavy or musky. Light enough to wear for the day, satisfying any sweet tooth.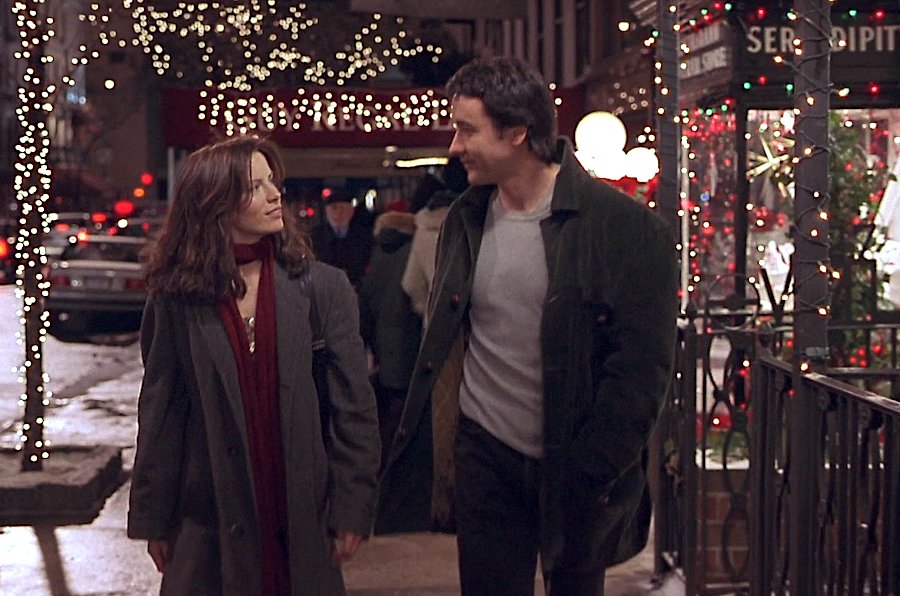 Kate Beckinsale and John Cusack in the romantic comedy from 2001 Serendipity.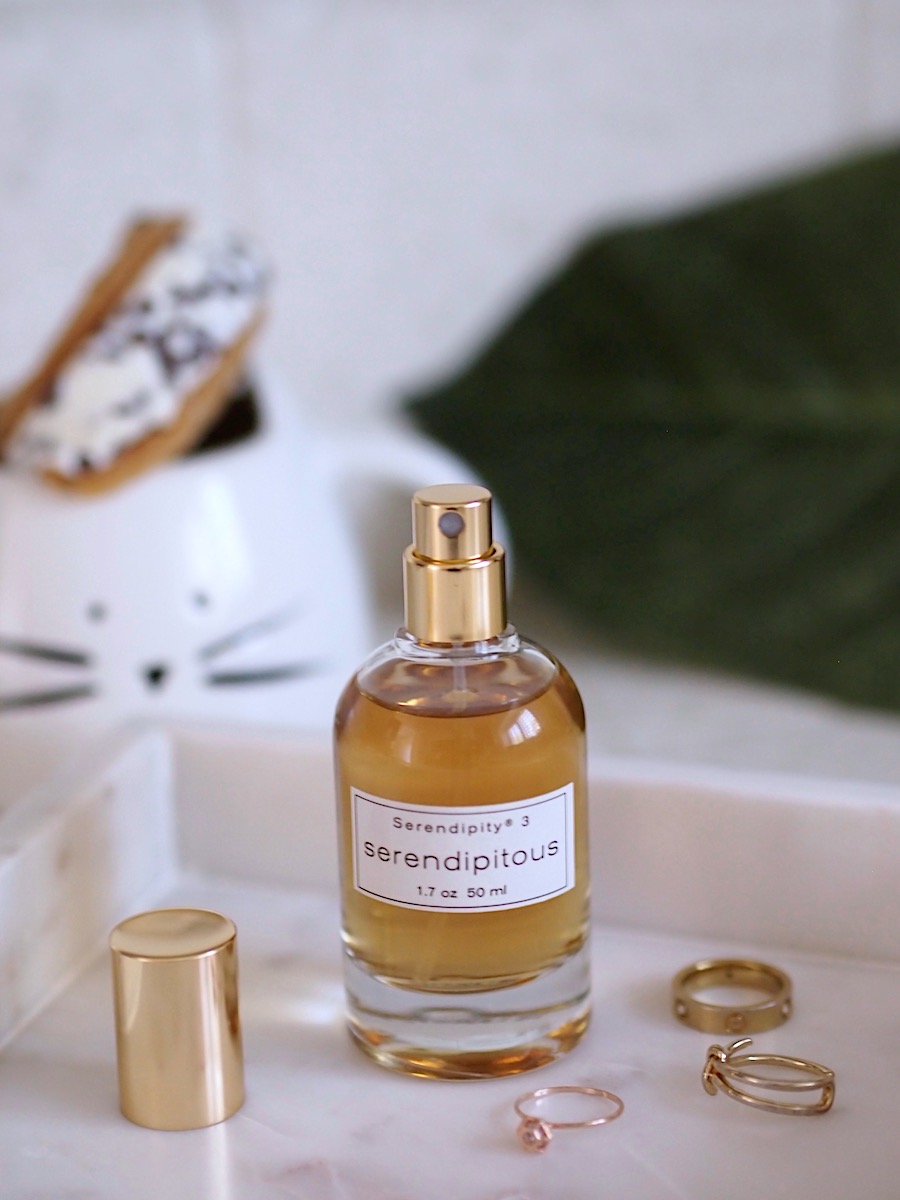 At $45 a bottle, it's much more affordable than a plane ticket to NYC for that $1000 sundae.
What other perfumes should I try and review next? Leave in comments below. Thanks for stopping by! xx