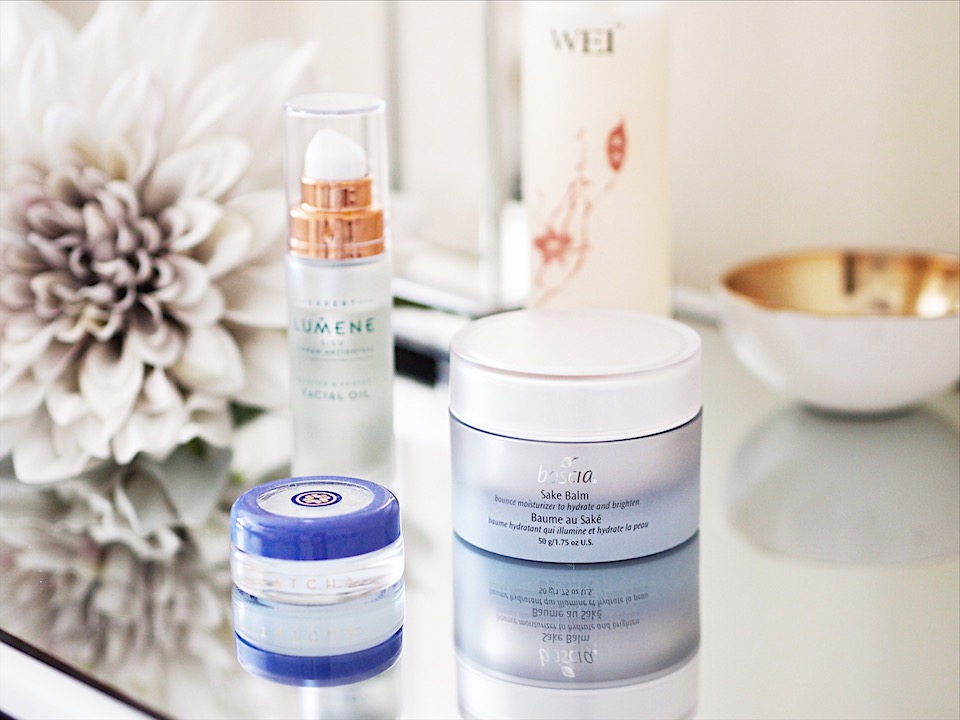 It's already the end of January? Really? It feels like we just got started with the new year. Since it's the end of the month, I've rounded up my favorite beauty products that I used for the past one to two months. At the end of every month I'm featuring my top picks and why they made my beauty edit.
I get asked many times, "What skincare products do you use?" I swore by a few products for years but my skin changes with age and seasons so I need different products to help out the issues that come up. During the winter my skin tends to be dry, flakey, dull and colorless. I need a boost of hydration and brightening.
Another thing I was hoping these beauty products would help with is the preservation of my other facial treatments (e.g. botox, filler, laser). This months beauty faves helped along my botox treatment from 5 months ago. That's awhile for me. Typically I'm touching up my botox every 3 months.
So let's talk moisturizing and brightening. See what I have to say below.
You can also catch more of my beauty reviews on AOL.com.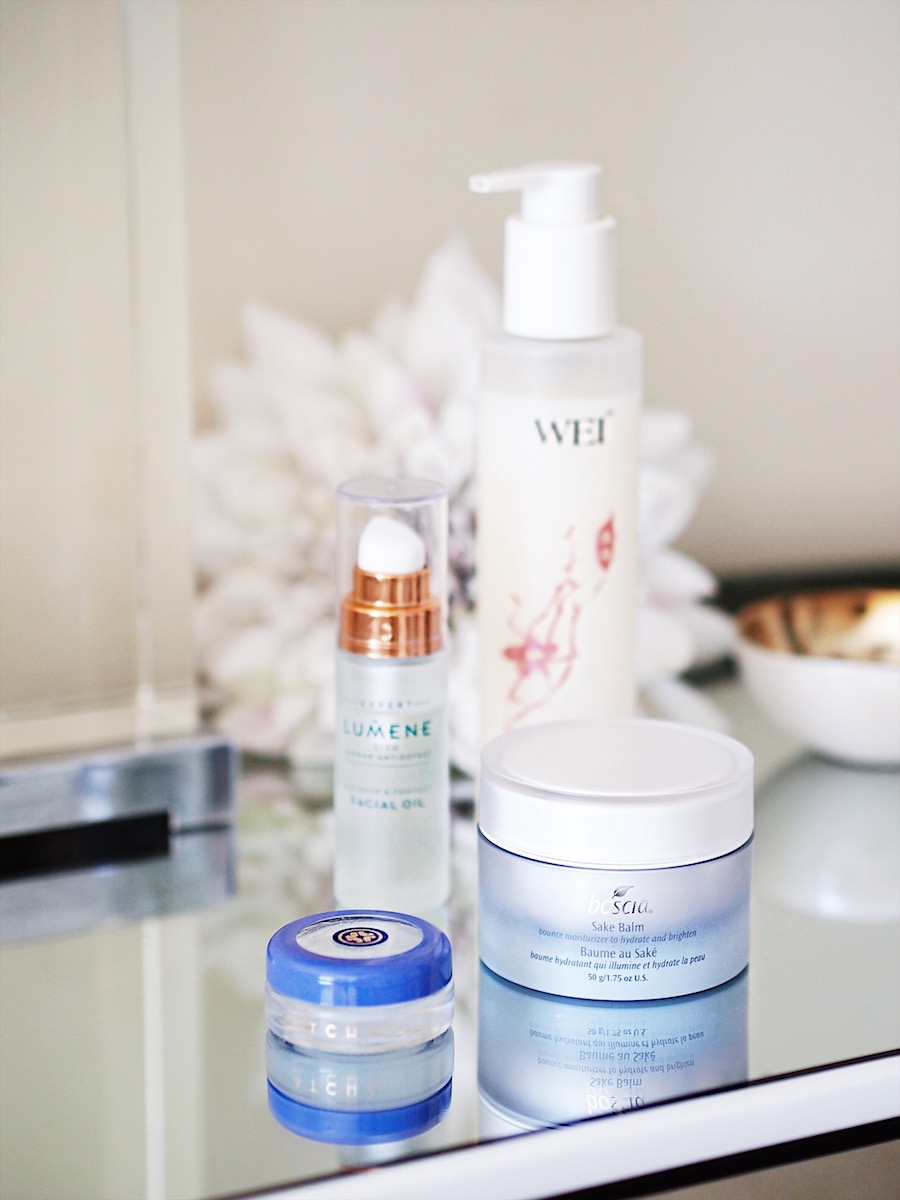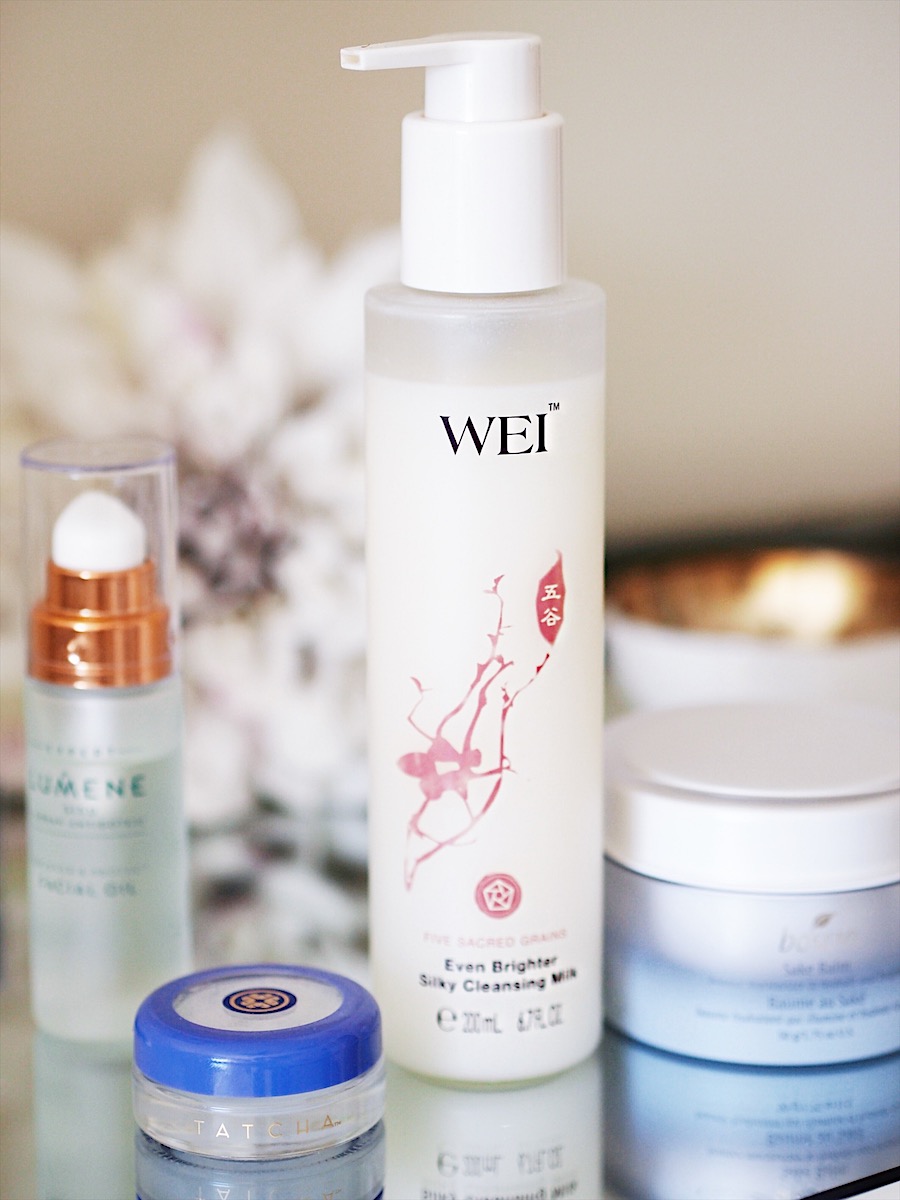 WEI Even Brighter Silky Cleansing Milk goes on soft, cleans my face without any greasy residue afterwards. It feels clean, hydrated and smooth after rinsing it off with warm water.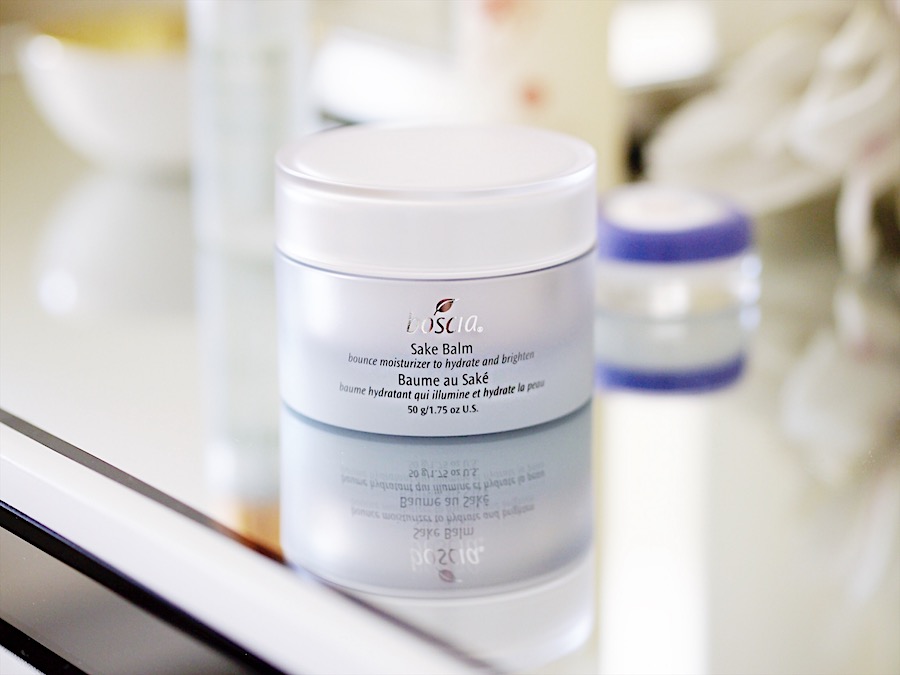 Boscia Sake Balm has a jello-like texture which threw me for curve. I wasn't ready for that. It also has a different scent to what I'm used to. It's not off putting, maybe a little hint of Sake? The best way to use this moisturizer is to scoop it out with either your finger or a little spoon if you have one. Put in the middle of your palm and blend to smooth over your face with your fingertips.
The results of this balm is noticeable right away. My skin stays hydrated all day long and looks brighter.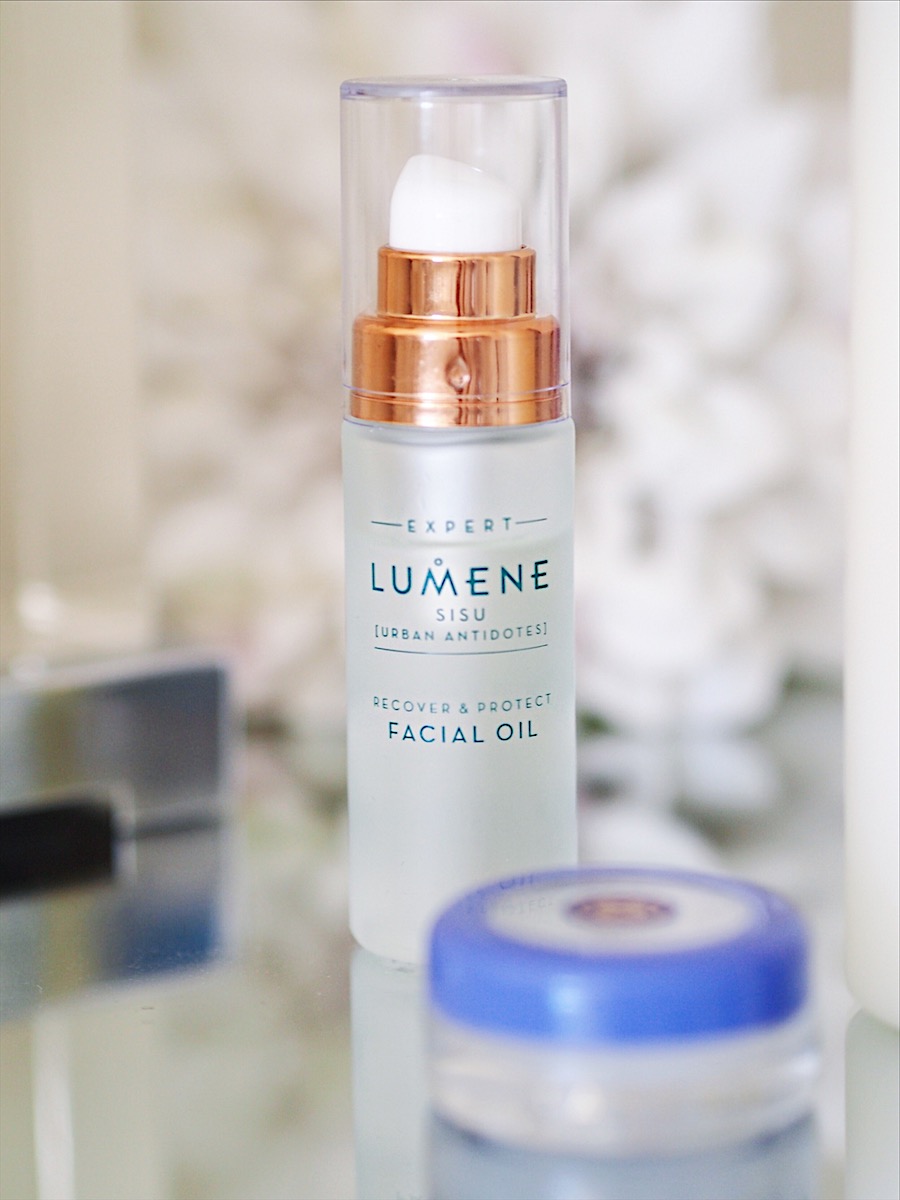 Lumene Sisu Facial Oil is addicting. First of all I'm addicted to facial oils and serums in general but not all of them I'm in love with. This one, I could spread all over if it came in a gallon bottle. I actually use this over my moisturizer even though this products specifies to use it before one. I've tried both and like it as my last step.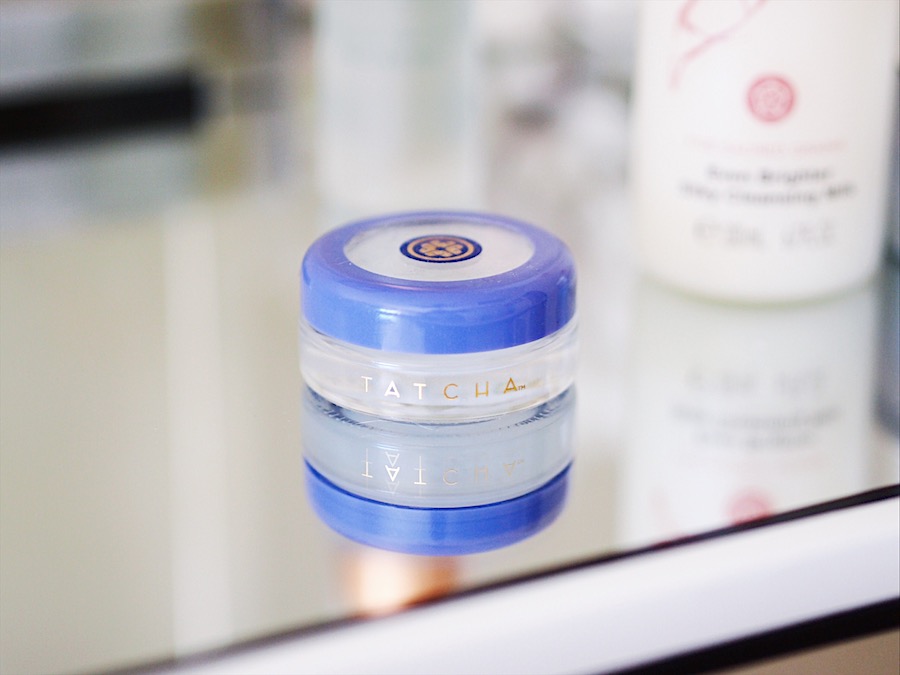 Tatcha Gold Camellia Nourishing Lip Balm – Another beauty item I cannot live without is lip balm. I have lip balm inside most of my handbags and all over my house. This one came beautifully packaged. Too bad I got so excited I didn't take a photo. And when you open it, there's a sliver of 24 karat gold to blend in with the lip balm for an extra shimmer. It eventually disappears but the balm is the bomb, LOL. I love, love, love this stuff!