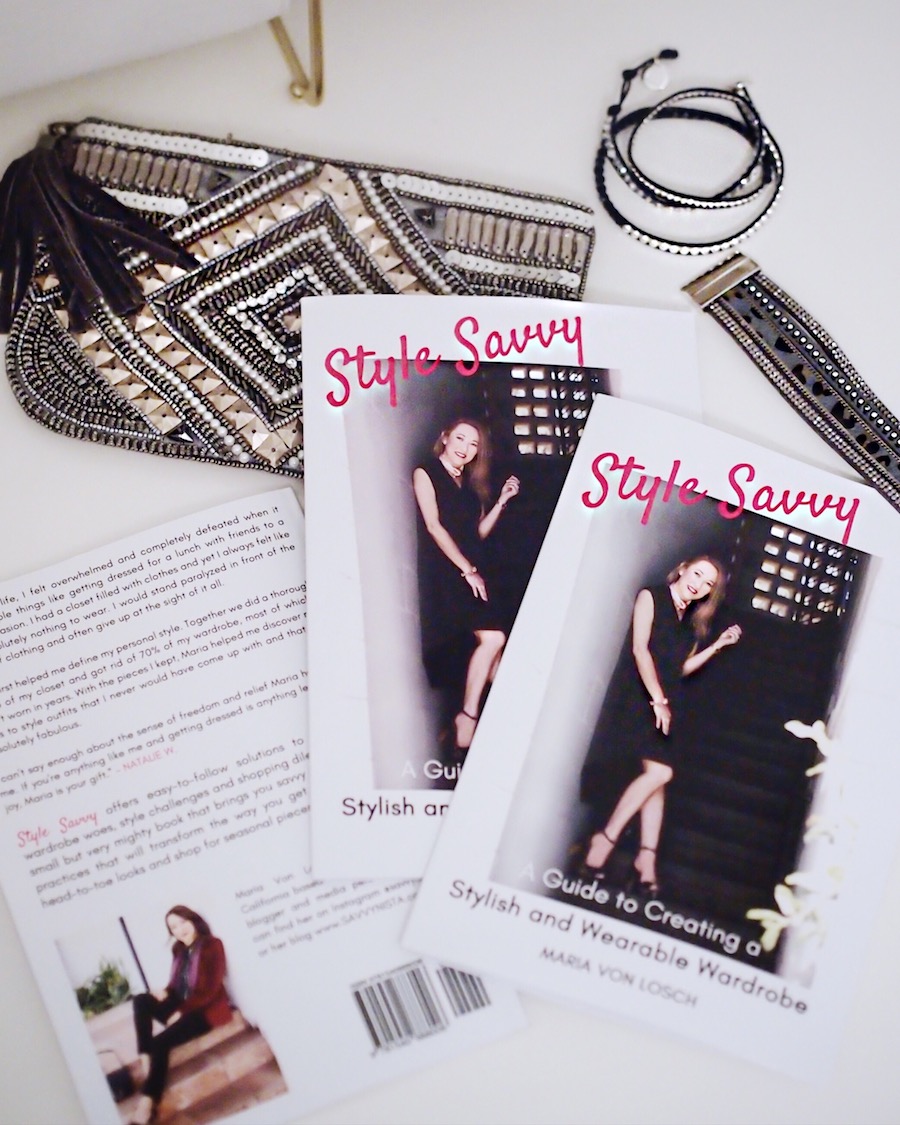 For the past five years I've been blogging and reporting on TV about New Year's resolutions regarding closet organizing, wardrobe editing and personal style. These topics are yearly challenges for many women (and men). I get a lot of inquiries about closet editing and how to maximize wear per clothing item.
Because there's only one of me and so many of you that I can't physically get to, I decided to put my style process into book form. It's a step-by-step guide that will help you edit and organize your closet and build a stylish wearable wardrobe. Other chapters include a wardrobe checklist, color matching system on how to match colors, how to mix prints and jewelry styling.
I'm excited to finally put my style expertise into print so you can be savvy and smart with shopping and style.
Download a copy or purchase a paperback on Amazon HERE. I hope you enjoy it and let me know what you think. Leave comments here or on any of my Instagram posts @savvynista.