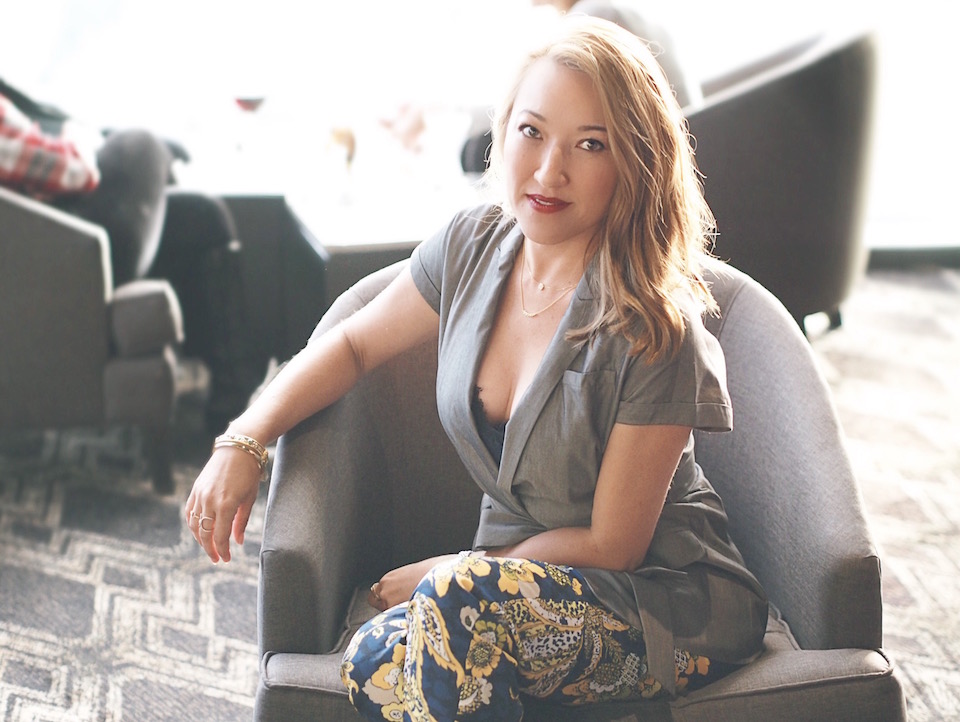 In Southern California, our summer weather is on fire at the moment. This makes it extremely hard to even think about Fall fashion. Luckily, I've been traveling up the coast to Northern California for cooler temps, allowing me to wear a few pre-fall items from Banana Republic that I suspect will be on heavy rotation. As you follow along my blog, Instagram and YouTube, you'll get a sense of how I'll mix up these separates when Fall actually arrives.
I've been on a kick with printed pants pretty much all year (see HERE). I think they speak to my artistic style sensibility. Or maybe they speak for my love of PJ's and how I love to lounge in bed for as long as I can. Either way, these below-the-waist silky numbers are super versatile in the styling department which makes me a happy stylist.
For my day of strolling around Santa Cruz, I kept my overall look casual yet polished. I love this feather weight Merino wool sweater that I can tuck into any choice of bottoms without bulking up. Giving my body a clean line, some shape and a bit of warmth. This elbow-length sweater comes in assorted colors that I couldn't resist snatching up, a great basic to add to your wardrobe.
Moving up the coast to San Francisco, I opted for an early evening, cocktail hour look by switching my sweater with a silk cami and sleeveless tuxedo vest. Now I know you might be questioning my color matching. Why wouldn't I pair a navy, white or yellow top to match my pants? Because I never get super matchy matchy. The light gray in my sweater is in the same color family as white and blue, so you can wear this color instead.
Now comes the trickier color matching part, the tuxedo vest. It's actually a gunmetal gray with a slight green/yellow undertone which is in the same color family as the yellow hues making it a great pairing for my printed pant.
If you're still summer vibing, take a look at my recent style VIDEO all about Summer dresses (HERE). Thanks for stopping by! Stay stylish.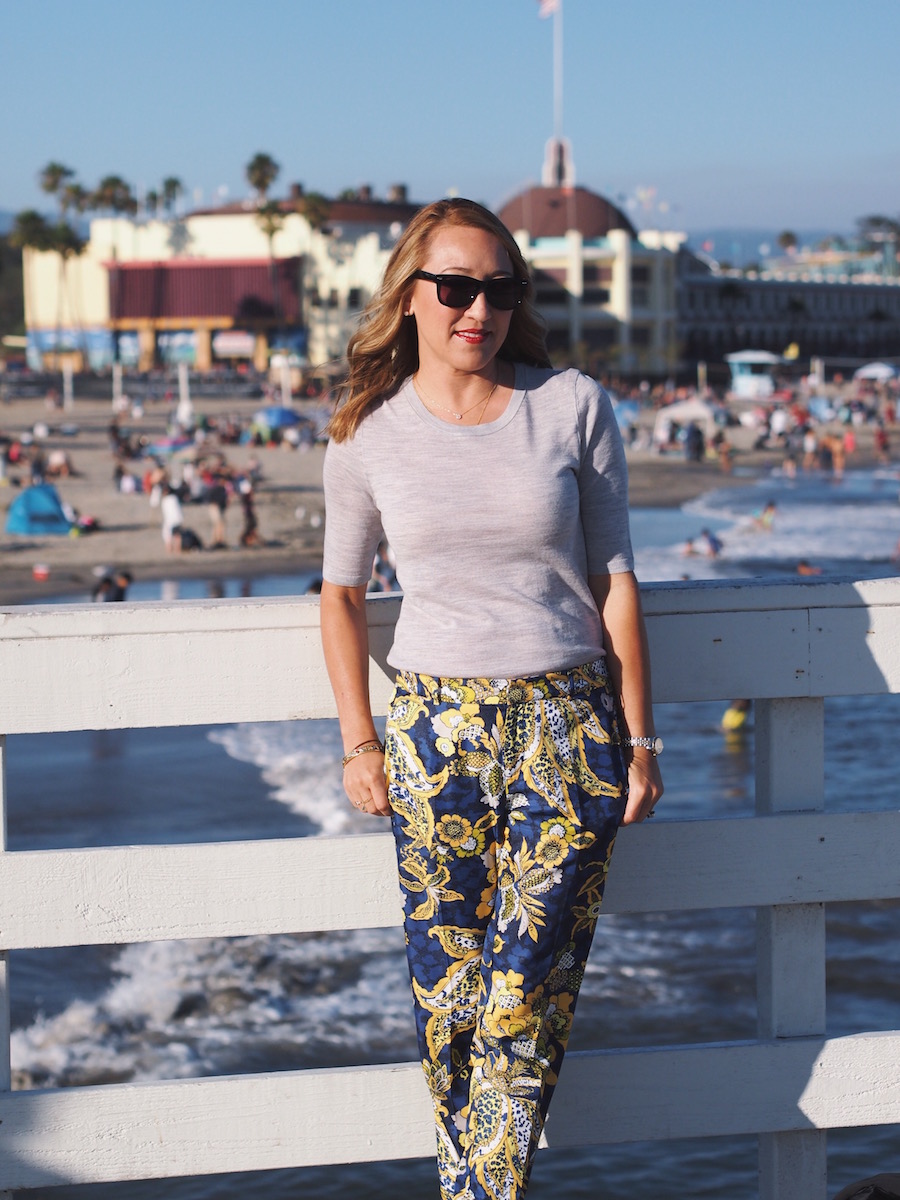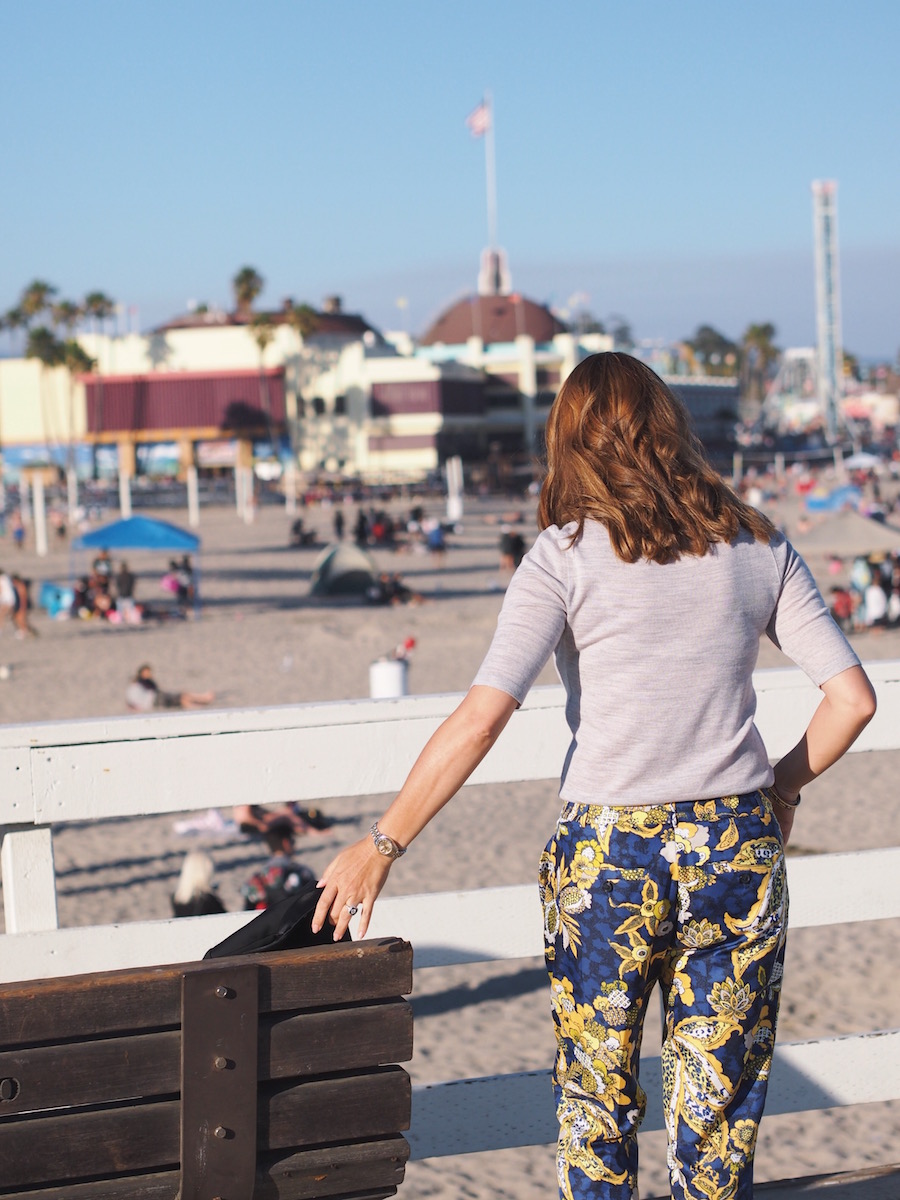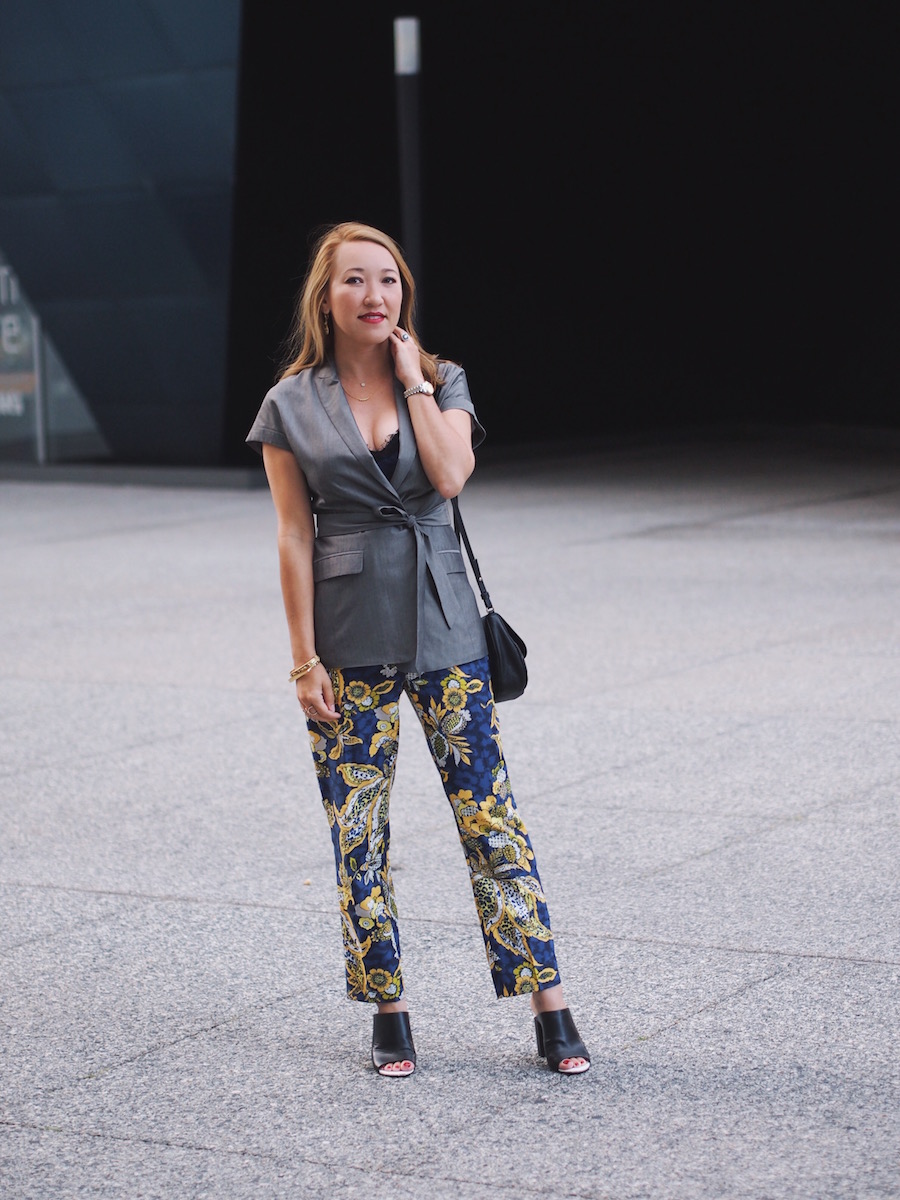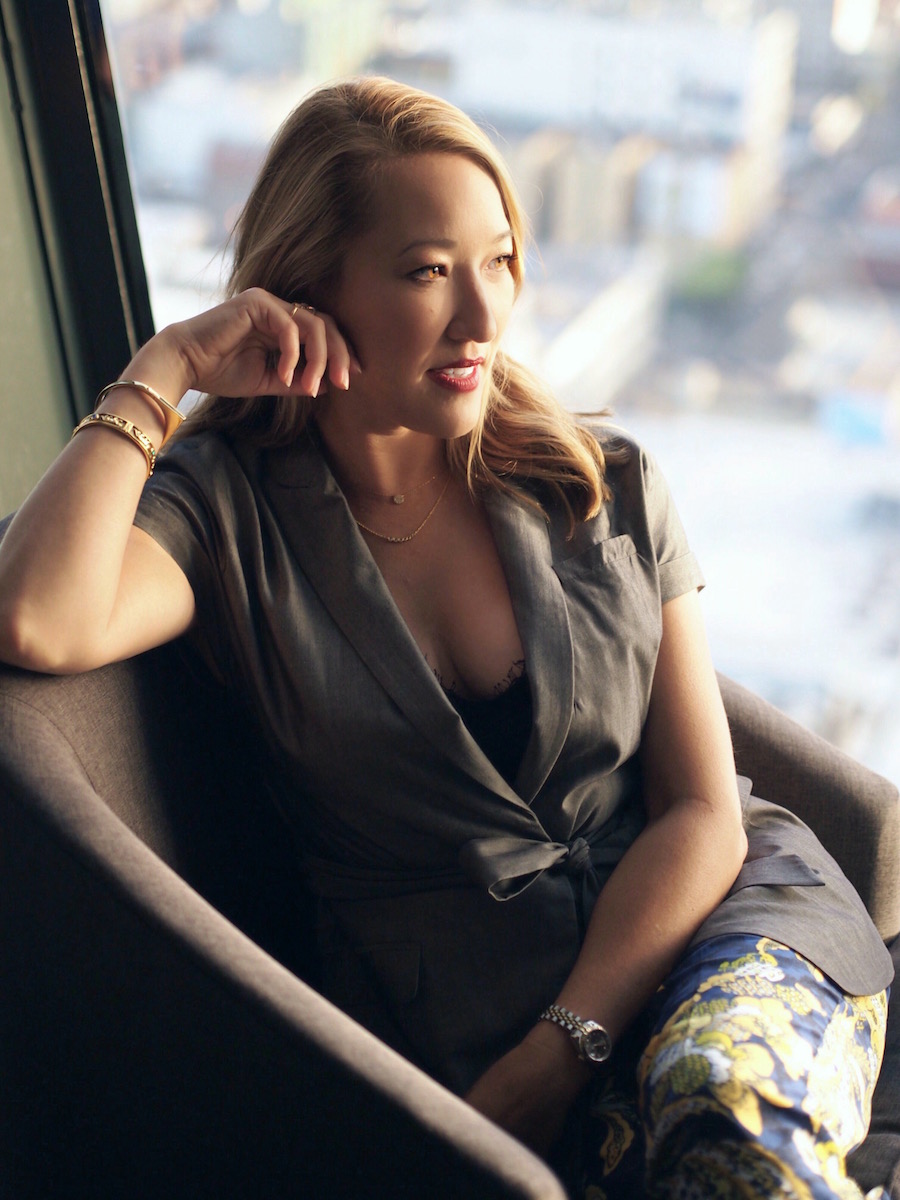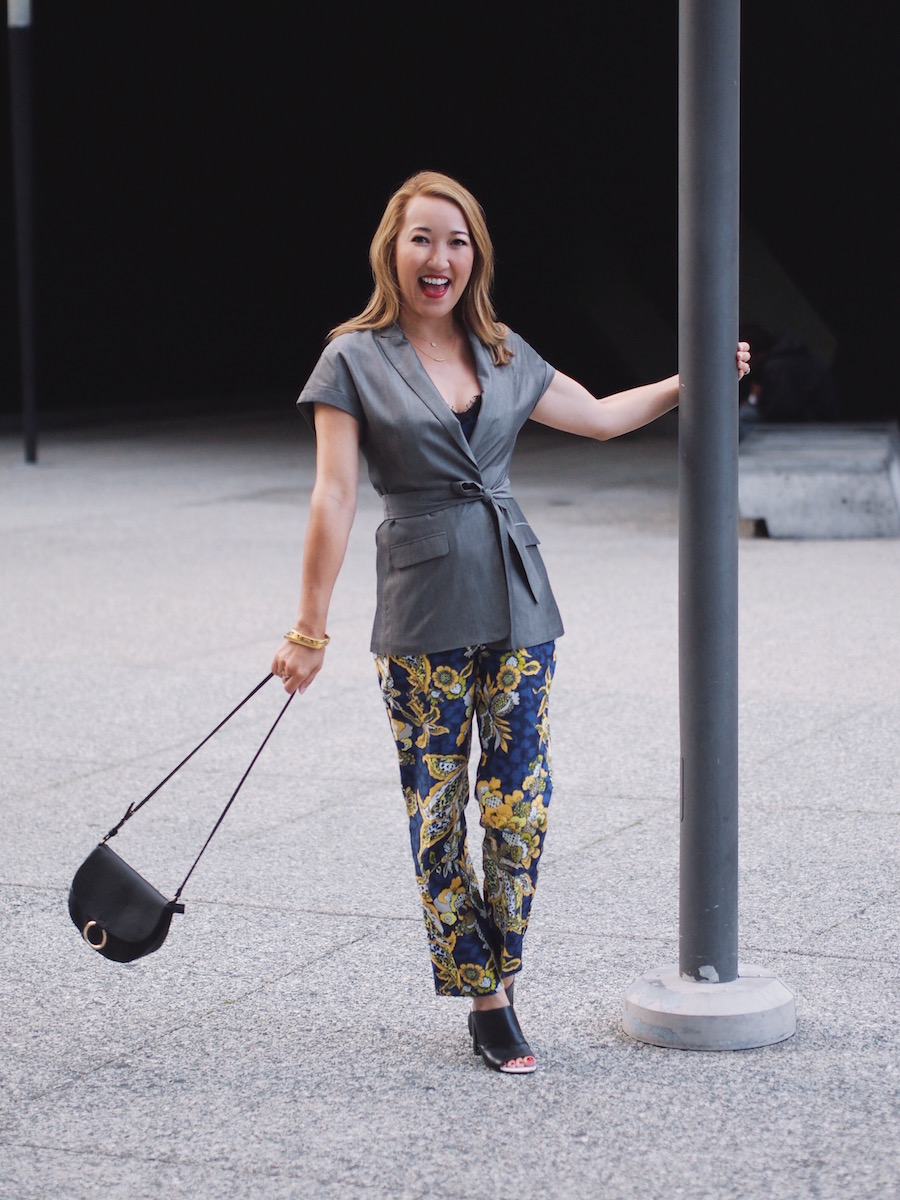 This is a sponsored post for Banana Republic. All opinions expressed are of my own.
SHOP FEATURED ITEMS