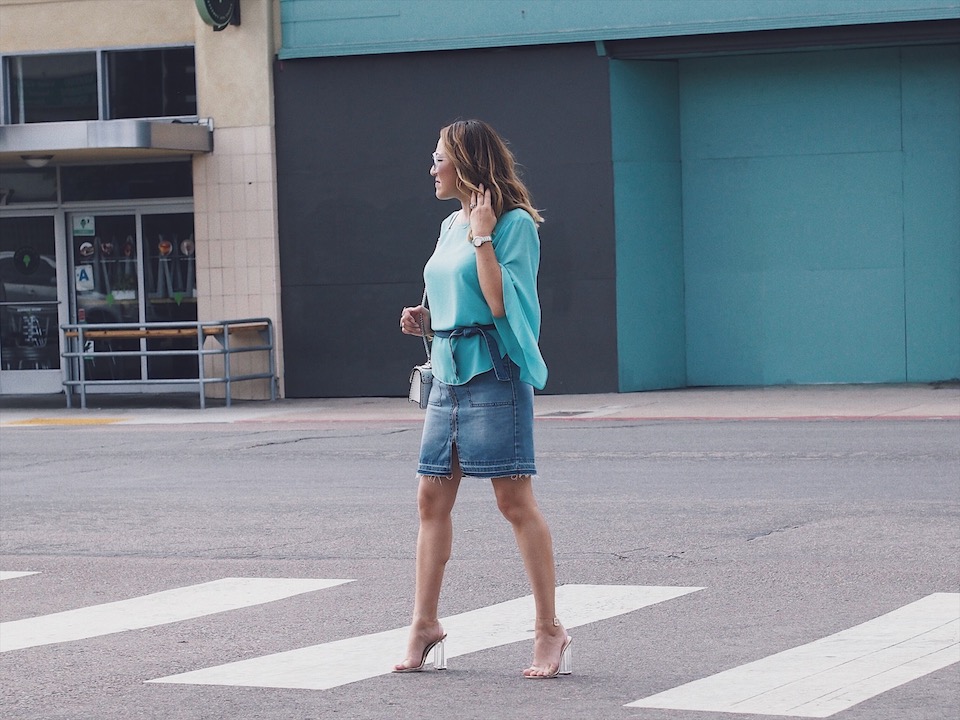 Fall collections are now taking real estate in our favorite stores and online shops. Which means we need the weather to catch up to these trends. In today's post I'm sharing with you how to transition summer pieces into Fall looks. It's easy for us SoCal girls because the weather is pretty much the same year-round. I know, don't hate. But I realize not all of you can copy my style ideas, so read the tips underneath each look on how to adjust to your climate.
Skirts are one of my favorite pieces to style because you can dress them up or down. Honestly, I'm a fan of separates because they allow you to create many different outfits. This is a savvy way to maximize your wardrobe and new purchases. This includes accessories!
Btw, I always enjoy reading and responding to your comments, emails, and DMs. Would love for you to follow me on Instagram @savvynista and say hello. XO, Maria
DENIM DAYS
The denim trend isn't going away … ever. Longer denim skirts will start to take over the fashion scene for Fall and double denim outfits will be in play as well. But I'm not ready to ditch my shorter denim skirts, especially this one by Velvet Heart. For cooler temps, I'll be wearing this skirt with OTK boots or stockings and ankle boots. I'll also be pairing my favorite sweaters and jackets as well. See how I wore this skirt another way HERE.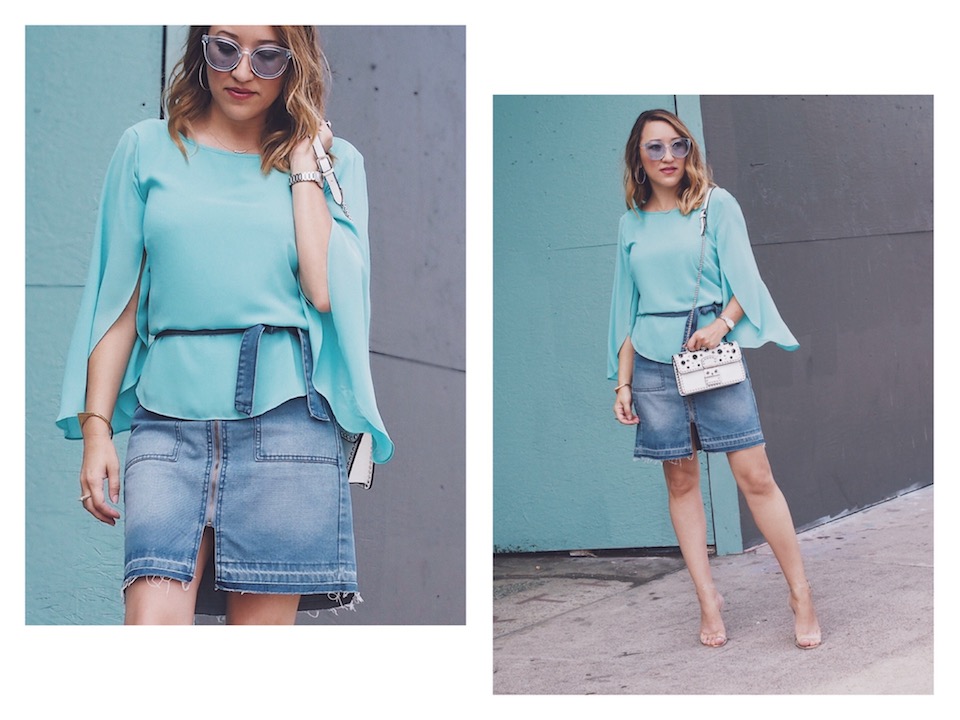 ASYMMETRICAL ANGLES
One Fall trend you'll be seeing a lot of is the asymmetrical hemline in long and short skirts and dresses. Don't be afraid to try this trend! Metallic (especially silver) pieces are also a trend this Fall, extra style points for a piece that combines two trends in one. I had fun styling this asymmetric skirt from NA-KD for a more casual daytime look. But you can dress this up with a strappy high heel, silk cami and tuxedo blazer for a night on the town. When cooler weather hits, try pairing OTK suede boots, a scarf and tailored coat.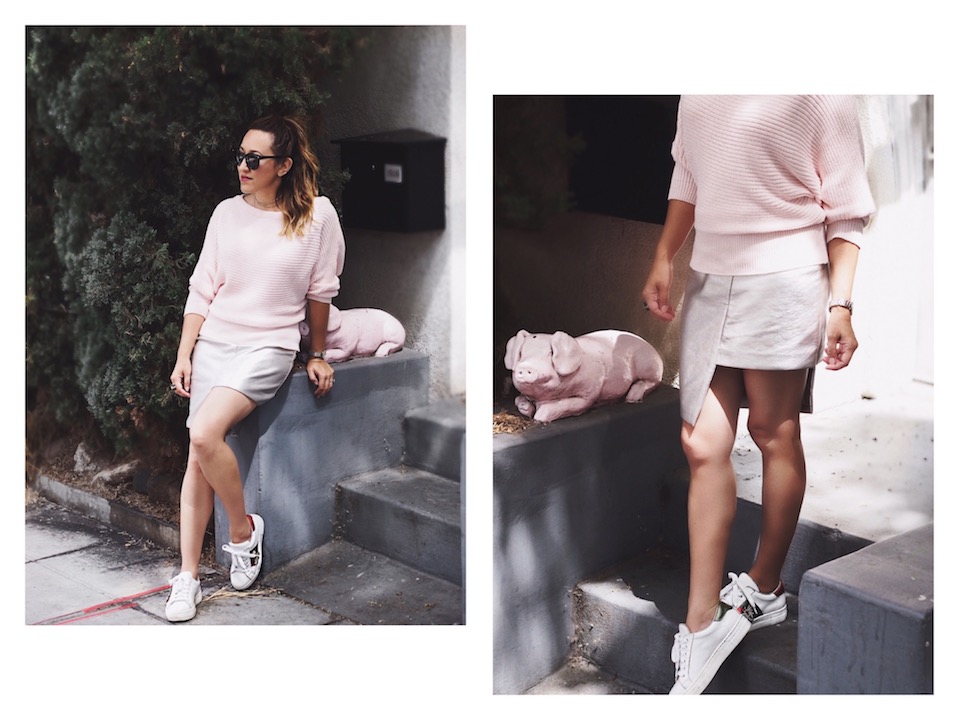 RUFFLE PLAY
Take this NA-KD ruffled skirt from day to night to cooler weather by pairing different tops and shoes. For casual daytime look, pair with a t-shirt, denim jacket and sneakers. For cooler temps pair with cozy oversized sweater, stockings and ankle booties. More style tips regarding this look HERE. And as we say in the wardrobe styling biz, that's a wrap!