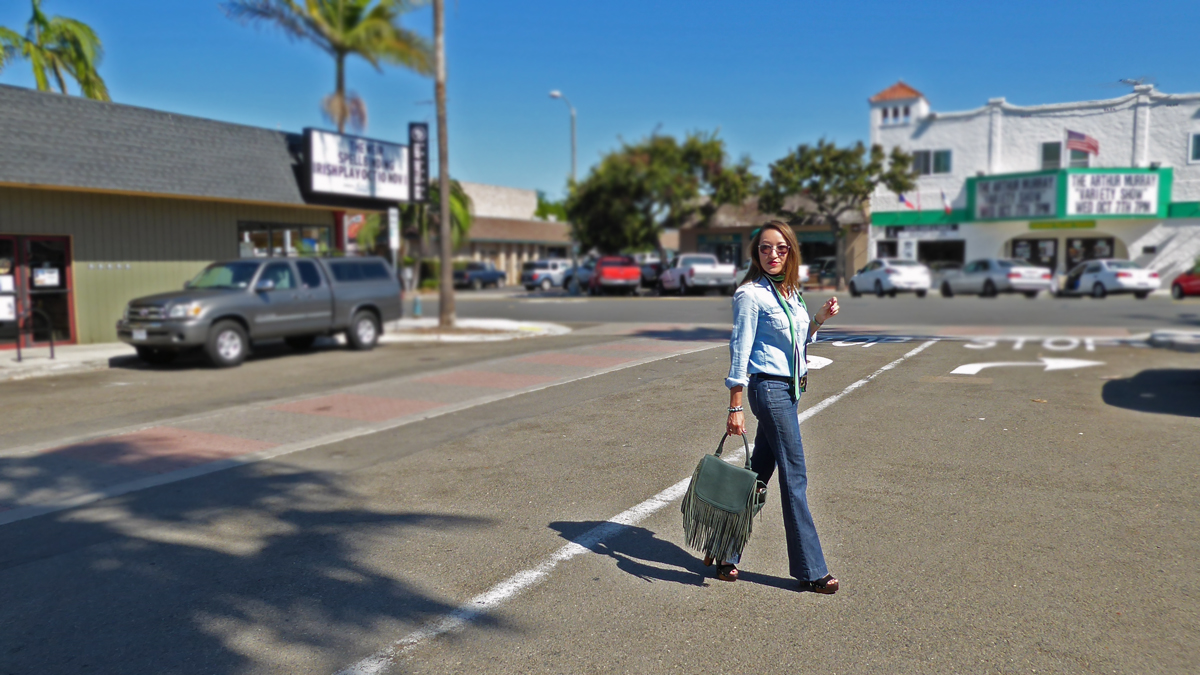 Denim is here to stay my friends and the denim-on-denim look, better known as the Canadian tuxedo, is also a trend probably not going away either. I actually thought that this look would slowly faze out but it's not. And why would it? There are many brilliant denim brands designing new cuts, washes and pieces (tops and bottoms) with a revived throwback style.
The trick in styling denim-on-denim is to offset the denim colors. Go for a contrast pairing, light and dark, it doesn't have to be so extreme just noticeable enough.
Oh and notice the striped skinny scarf I'm wearing? This is "THE" accessory to have for this season. Currently, the fashion consensus has been to adorn your neck with a black skinny scarf but I say use this option for a pop of color in your outfit. It's an accessory. Have fun. That's what it's for.
I have a new "challenge" that I'm launching at the end of October. Remember my Shop My Closet 365 Days Challenge I completed on July 7, 2014? Well, this is a new version but one that is seasonal and you can shop prior to the challenge. Sound intriguing? And YES, I'll be blogging daily again with outfit photos from this challenge. Oh boy!
I'm Wearing | J. Crew chambray button down (old, similar HERE), flared denim jeans from Fred Segal (super old, similar HERE), skinny silk scarf J. Crew (old, try this ONE), Steve Madden platform heels c/o Macy's, Moda Luxe fringe bag and Streets Ahead leather turquoise bracelet from Cedros Soles.
Photo by Jenna Pilant, Lucky Little Mustardseed